If we think a dildo is a human-made penis, then a vibrator must be an electric-powered penis, some talented fans of sex toys have concluded their difference in this penetrating way. But what the earth is the difference between them? And how can we use this acknowledgment to choose a perfect toy for ourselves? Let's go straight to the essence!
WHAT IS A DILDO?
A dildo is a synthetic erect penis used by women as sexual help. However, some of them include penis-shaped components that are intended for vaginal entry; some do not exactly resemble a penis. Anal dildos are designed to repeatedly penetrate the junction. All genders and sexual orientations use these devices for masturbation and varying sorts of sex. See more at https://mrdildostore.com/
WHAT IS A VIBRATOR?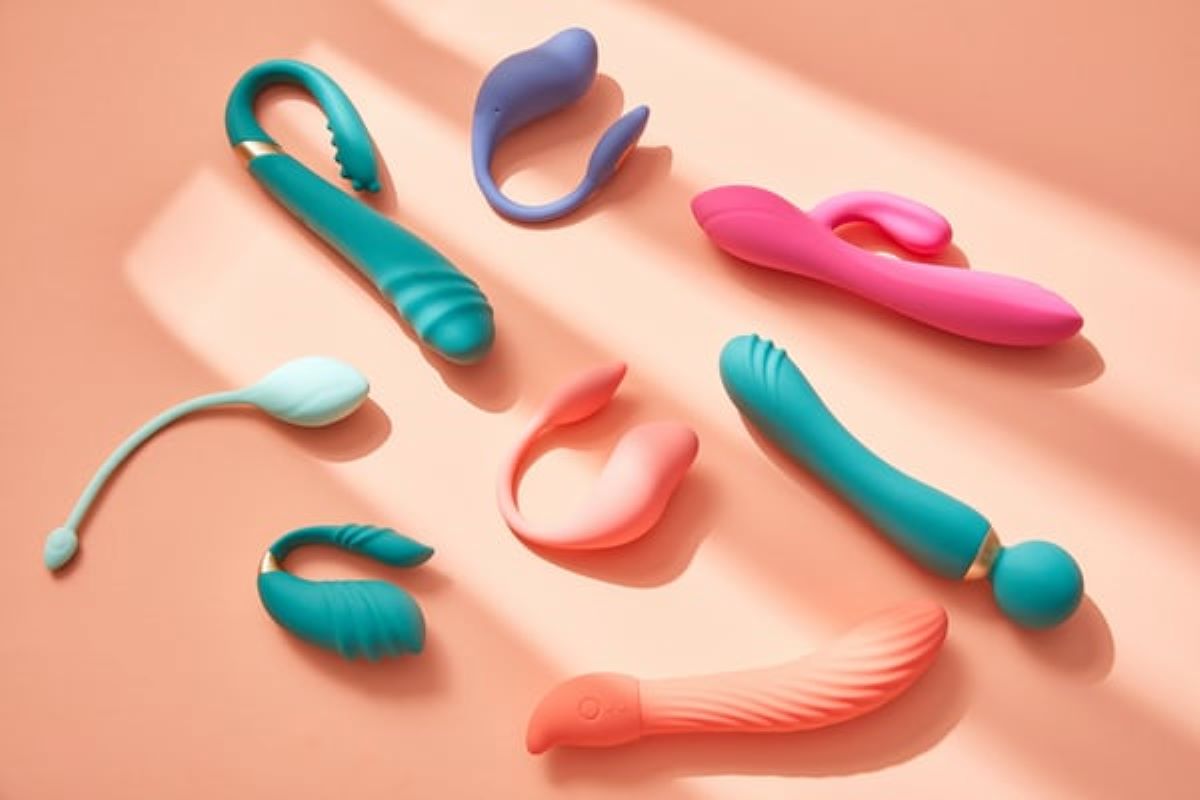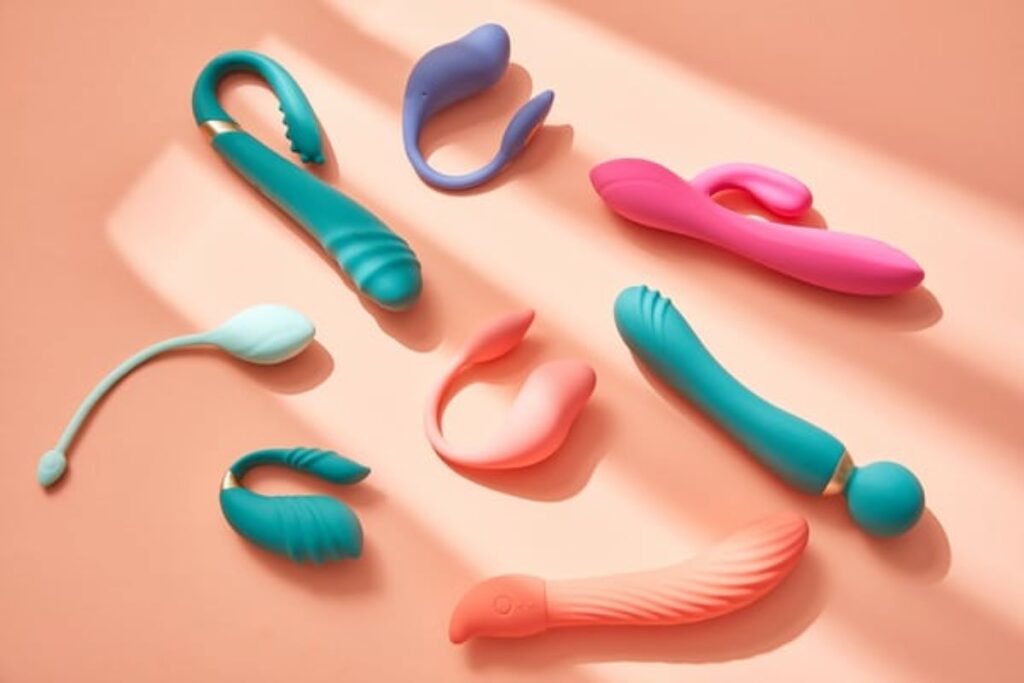 Vibrators are sexual stimulating devices that are placed on the body. Contemporary vibrators, often called massagers, generate vibrations or pulses using electrical energy. Vibrators exist in a variety of sizes.See more at https://mrdildostore.com/dildo-guides/how-to-use-vibrating-dildo/
WHAT IS THE DIFFERENCE BETWEEN A VIBRATOR AND A DILDO?
PURPOSE:
Both dildos and vibrators are designed to provide penetrative sexual pleasure (often vaginally), although vibrators could also be used for clitoral stimulation.
Vibrators: Vibrators offer an extremely intense sensation by mixing penetrative delight with a sensual pleasure- vibration. Vibrators are frequently dual action, meaning they deliver both internal and clitoral stimulation. Vibrators provide many more stimulation alternatives than dildos because they have a wider range of pulsing and strength options.
Dildos: Dildos are mostly used for penetrative pleasure. Dildos are often shaped like a penis and are intended to offer interior stimulation in the same way as a penis might. Some dildos are double penetrative, which means they may be inserted both anally and vaginally. Finally, a dildo is intended to fill the vagina in the same way that a penis would, hence most dildos do not vibrate because actual penises do not vibrate.
SHAPE&FORM :
Both dildos and vibrators can have "penis-like" features, but vibrators have a far wider range than dildos.
Vibrators: Vibrators can be sleek and basic, penis-shaped, or extremely futuristic in appearance! Any dual action vibes can even resemble rabbits, butterflies, or flower petals.
Dildos: Dildos, on the other hand, more accurately mimic crucial penile traits like size, shape, and feel than vibrators.
Some dildos, for example, have arteries, nuts, and even different skin colors. We also have thick dildos and others that are just penile in shape but come in polished and brilliant colors!
VIBRATIONS :
The most obvious distinction between a dildo and a vibrator is that vibrators, well, vibrate. There is some crossover (some dildos vibrate), but ALL vibrators vibrate. Does that make sense?
Vibrators: There are numerous vibration possibilities with a vibrator. You have a typical vibrator, which may have only one vibration setting or numerous speeds ranging from low to high. Some provide several settings or patterns ranging from steady vibration to intermittent vibration to pulsing. Dual actions provide both clitoral and interior vibrations at the same time. The important thing to remember about a vibrator is that it will vibrate in some way, shape, or form!
Dildos: Dildos do not vibrate and frequently have a suction cup base for hands-free enjoyment. However, there are dildos with vibration capabilities! These are known described as moving dildos instead of vibrators.
MATERIALS:
When it comes to materials, there is indeed a lot of overlap between dildos and vibrators.
Vibrators are repeatedly made of a more elastic material, such as gelatin or silicon.
This material enables and amplifies the pulsations and vibrations it is supposed to accomplish, as those materials are thin enough just to allow vibration to pass over.
Dildos: To imitate an erect penis, a dildo would have to be much stiffer. We don't want a flaccid dildo; we would like a nice, hard shaft to get us going! Because dildos do not have to consider vibrations, they can be made of silicone or another more firm substance.
STIMULATION POSSIBILITIES:
Internal stimulation, clitoral stimulation, and G-Spot stimulation are all available with both dildos and vibrators.
Vibrators: Because several women require clitoral stimulation to orgasm, it appears likely that if you are searching for a "one-stop shop" sort of toy, a vibrator would be an excellent choice because it, well, vibrates and provides excellent clit stimulation! Special G-Spot vibrators can assist stimulate your G-Spot and provide you with that spectacular G-Spot orgasm. And, for the best of both worlds, multiple actions deliver both internal and exterior excitement!
Dildos: Since they are available in a range of sizes ranging from small to exceptionally large, Dildos can be excellent choices for internal arousal. Traditionally, they also provide a range of stiffness. Dildos are also an excellent alternative for anal pleasure (as long as it is made for anal play).
If you want to stimulate yourself without using your hands, you can use a thrusting dildo. Many dildos can be useful for G-Spot stimulation since they can be manufactured with a 'curved' end that will not flex under force, which is ideal for G-Spot stimulation. Furthermore, most dildos include suction cup bases that allow them to be used with a strap-on harness for lesbian love or other sorts of strap-on play!
COST:
Prices for vibrators and dildos vary greatly depending on options, materials, and functions.
Vibrators: Vibrators can be very cheap (as in a basic vibe) or very costly (as in versions with all the bells and whistles). Vibrators have many possibilities now that the most costly, premium ones on the market can cost up to $200.
Consider excellent silicone, rechargeable, and so on. Are they worth it? In my opinion, any toy that can make me climax in less than a second is certainly worth a higher price tag, so you can find a combination of all of the qualities in a variety of pricing to find the ideal fit!
Dildos: Dildos are less costly than vibrators. They are less expensive since they are no "functioning" components or engines. Of course, elevated silicon dildos are more expensive, but they are valued just because they typically endure for several decades.
WHAT ARE THE PROS AND CONS OF DILDOS VS VIBRATORS?
Firstly, let's talk about the dildos.
PROS OF DILDOS:
Dildos offer the look and feel of a genuine penis for a much more realistic interaction. This will be sufficient if you don't even have one. This type of toy will provide you with a friend. Furthermore, it may enable you to follow out your thoughts about interracial relationships or a famous companion.
CONS OF DILDOS:
They are not intended to provide maximal excitation or relaxation. They are also unsuitable for other uses, such as testing with painkillers. Last but not least, they may make your partner feel jealous or unloved.
Secondly, let's talk about vibrators.
PROS OF VIBRATORS:
1. VIBRATORS CAN REJUVENATE VAGINAS
Many of the most uncomfortable symptoms are gynecological. Reduced estrogen levels can cause vaginal stiffness, roughness, and atrophy. This might result in pain during sex and a reduction in sexual drive.
Vibrators, on the other hand, can reduce these symptoms by enhancing the tone and flexibility of the vaginal walls, as well as increasing sexual sensation and promoting vaginal lubrication.
Sex toys can be effective after gynecological surgery or even childbirth to maintain the vaginal tissue flexible, keeping it from getting too tight and also boosting blood flow to allow faster recovery.
2. VIBRATORS CAN HELP MEN TOO
Toys can benefit males as well, and men who use them are less likely to suffer from erectile dysfunction, trouble orgasming, and poor sex drive.
Furthermore, they are more likely to be aware of their sexual health, making them more likely to detect anomalies and seek medical attention.
Male products will help men conquer erectile dysfunction caused by prostate surgery or treatment, diabetes, heart disease, spinal cord injury, and neurological conditions by increasing blood flow to the erectile tissues and stimulating nerves, allowing the man to have an erection without the use of Viagra.
3. SEX ISN'T JUST ABOUT PENETRATION, VIBRATORS CAN HELP WOMEN ARRIVE AT THE STATUS OF ORGASM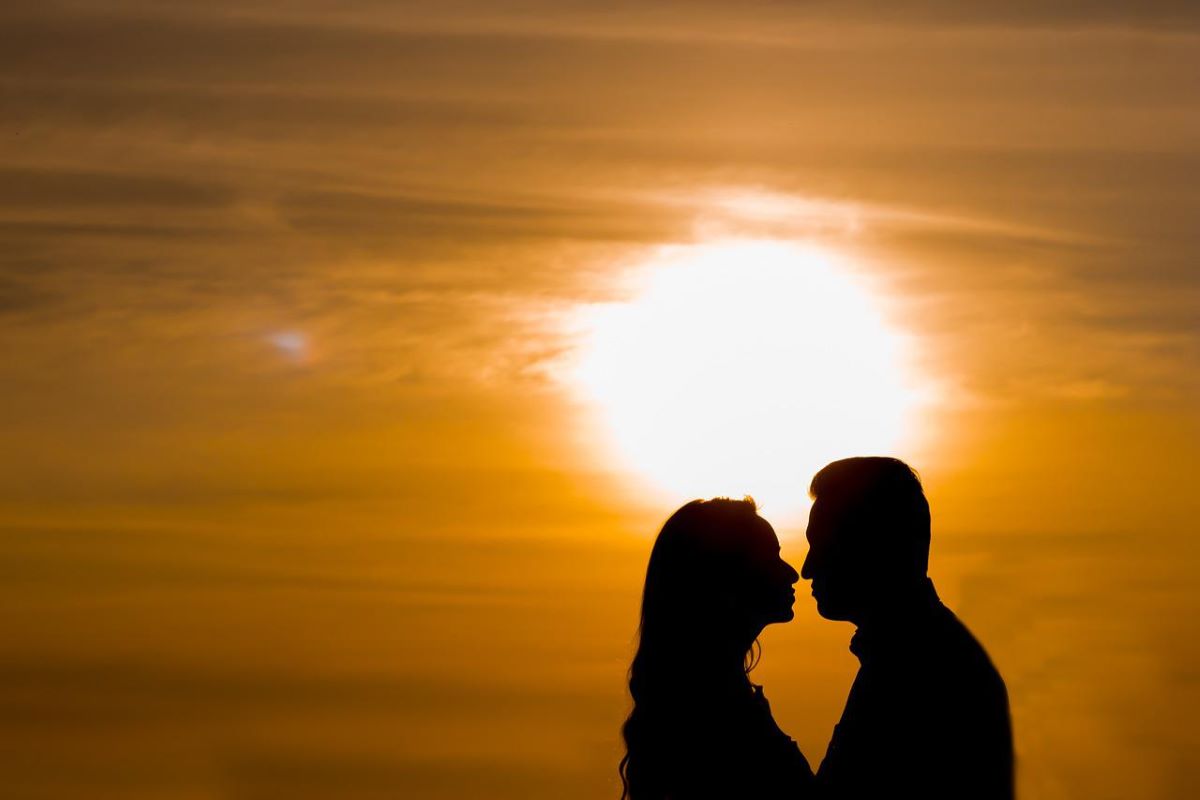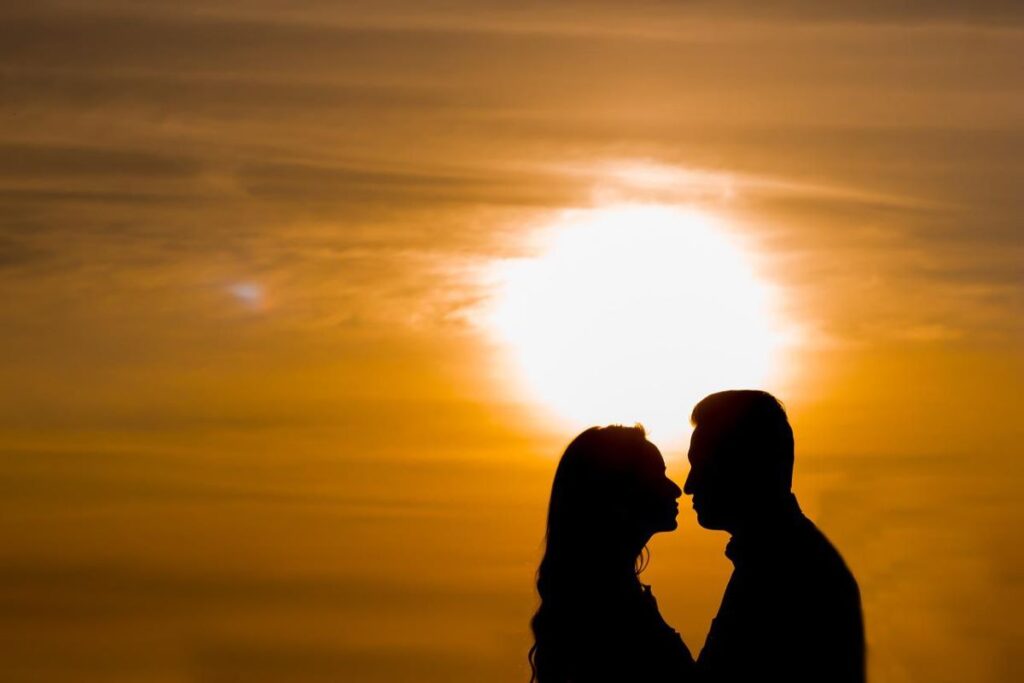 There's a reason why experts emphasize the value of foreplay. Most women, no matter how turned on they are, just cannot orgasm by penetration alone. Stimulating the clitoris is important for fulfilling climaxes, and sex toys can help with that. Vibrators can be quite beneficial in vulval discomfort situations such as vulvodynia, where penetration might be difficult.
A woman with vulvodynia can become more calm and comfortable with her body by becoming aware of how it feels through intimate massage and exploration utilizing a vibrator and lubricant, as well as relaxation exercises. When penetration is not possible, it also enables intimate sex play.
4. VIBRATORS CAN BE BETTER THAN MEDICAL DILATORS FOR VAGINISMUS
Vaginismus, a disorder in which a woman's vaginal muscles tense up involuntarily when penetration is tried, is typically treated using a series of medical dilators of increasing sizes, allowing the patient to start with the smallest dilator and gradually move to the next size. However, not all women are comfortable with these.
Many professionals in this sector indicate that they frequently try to convince their sexual health patients to use a vibrator rather than a normal dilator.
They should already associate the vibrator with pleasure, which will aid in their recovery from vaginismus/dyspareunia. According to a study, low-frequency vibrations can be calming for the pelvic floor muscles, but higher frequency vibrations might be stimulating, which might bring some side effects.
CONS OF VIBRATORS:
While vibrators might be a terrific substitute for a spouse, these little, often-electric sources of pleasure can have unintended consequences. Vibrators are frequently misused and abused, resulting in bruising and inflammation of the vaginal, cervical, and clitoris.
Frequent vibrator use can overstimulate the neuroendocrine system, resulting in a prolonged rise of undesirable stress hormones such as prolactin, dopamine, norepinephrine, and adrenaline, all of which have a deleterious impact on sex organs. Hormonal abnormalities ultimately lead to pituitary-ovarian functioning problems and sexual tiredness symptoms. Testosterone and DHEA levels can become too low to power an orgasm due to over-stimulation, which causes numbness, irritation, and little reaction to the clitoris and G-spot.
BUT, WHICH ONE SHOULD I GET?
The question is, which one should you choose? Because that is subjective, ask yourself a personal question: what do you enjoy? Do you want to reach a G-Spot climax, or do you orgasm more when you feel the sensation of a real penis? All of these questions are the precondition that you choose to buy one kind of them.
Anyway, you can also find your bearings by browsing our website. If you choose the right one, then your sex toy must be the wave that excites the ocean of your riveting sex life. Besides, you must change your old lifestyle after you try the right one, no matter whether it is physical or mental health, which will become a special, personal and exciting experience in the periods of any age.