Spicing up the bedroom with sex toys such as strapless dildos/straps is an excellent way of building intimacy and ensuring wonderful intercourse. But, if you're new to it, you're probably wondering, "How the heck do I use a strapless dildo?" 
Trust us. We completely get it. They are unique creations that seem appealing and confusing, at least for first-timers. 
With tons of questions buzzing in, we're here to help guide you through the beautiful world of strapless dildos. So, if you're trying to figure out how to use one or how to keep them on and whether they're worth the buzz, we suggest you keep reading till the end. 
What is a Strapless Dildo?
Simply put, a strapless dildo or strap-on is a type of Dildo that functions without a harness. Due to its insertable' pony' feature, it doesn't have to be attached to the wearer via a harness.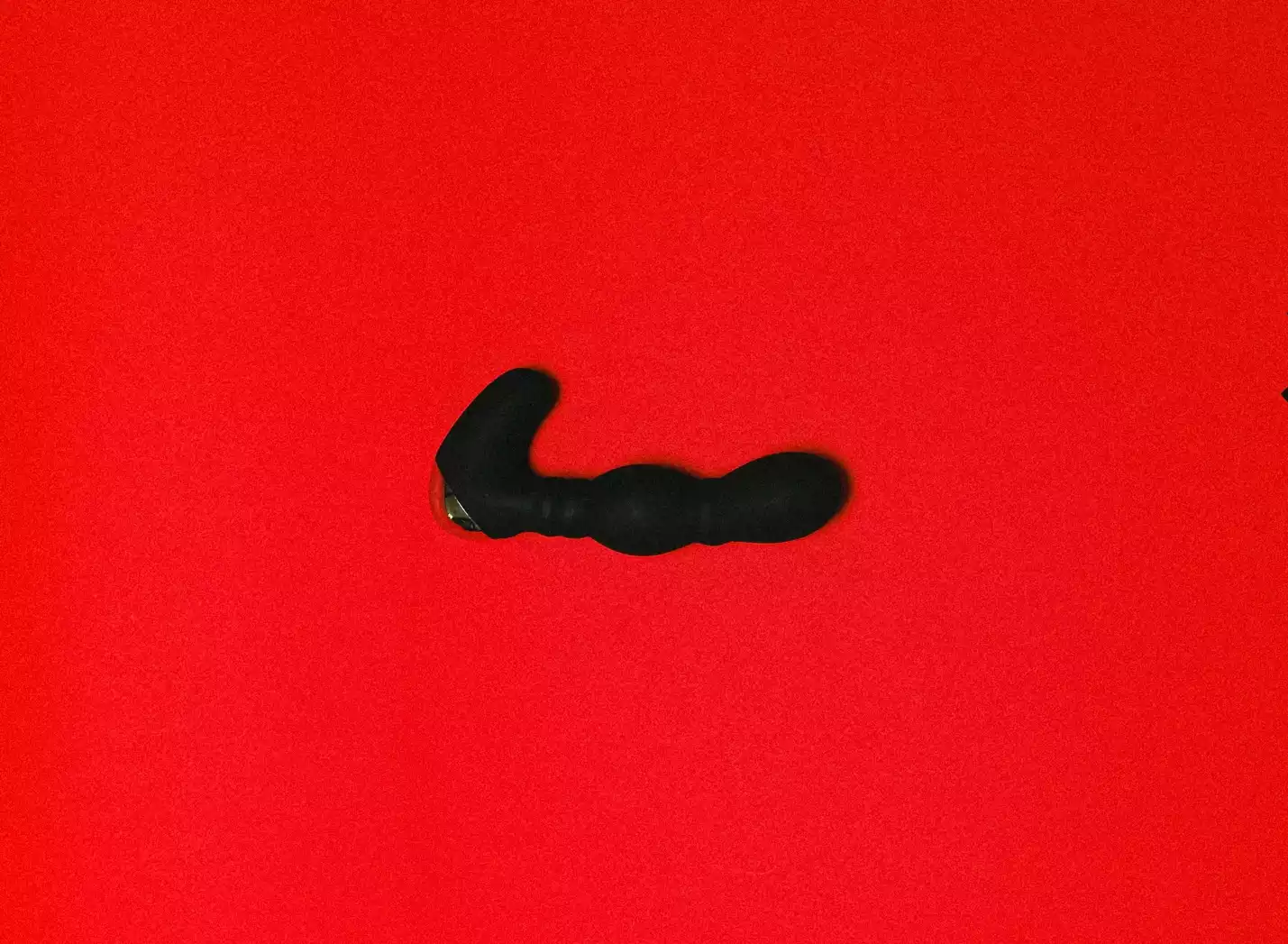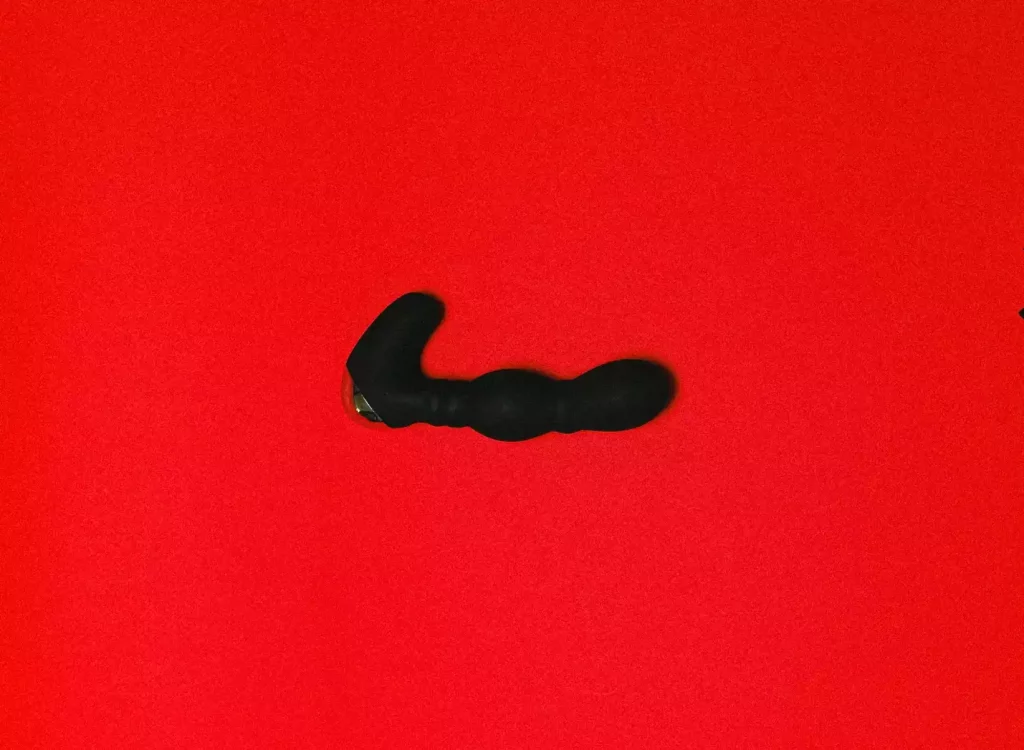 And there's nothing like a visual demonstration, so here's a look at what a strapless dildo looks like.
The rounded upper area is a saddle, bulb, or pony. This bit is generally inserted into the wearer's genitalia, while the bigger, dildo-shaped bit is inserted inside the receiver.
Once you can get the hang of it, the idea and execution of using a strapless dildo are pretty simple. The bulb/saddle remains inside the wearer, nullifying the need for a harness. So, the thing that keeps the Dildo in position is the pelvic-floor muscle strength of the wearer.
How to Use a Strapless Strap-On?
Before getting to the intrinsic parts of using a strapless strap-on, there's one key component you have to keep in mind – foreplay. You might think, "Doesn't it just go in directly?" but it's not that simple.
Yes, it does go in. However, good sex is always about how comfortable each participant feels. So, when you focus on warming up first, it helps with the arousal bit, thus, making it more comfortable and easier to insert the Dildo.
It's also important to lube both ends and if you're dealing with a silicone strap, using a water-based lube is a must. Once the intercourse is over, it's vital to clean the strapless Dildo (or any Dildo) and keep it tidy.
Moreover, if you're a beginner, start slow and find a tempo that suits you and your partner. But these are just the basics to keep in mind. Strapless strap-ons are available in various forms. Here are some of the most popular picks!
Small bulb
This particular strapless helps deliver a more realistic and intimate experience, allowing more movement. It's also a fun way of exploring new sexual experiences. But, to create a more pleasurable and safe experience, it's essential to ensure the use of the right shape and sizes.
When using small bulb strapless dildos, it's best to start with foreplay, utilize water-based lube, and ensure open communication among partners.
Large Saddle
A large saddle strapless can help provide intense stimulation and sensation to the G-spot and clitoris. It also offers more control and stability when in use. But, as always, it's important to ensure proper lubrication and communication and make adjustments accordingly.
Consolador vibrador
Using a vibrating strapless increases the level of pleasure and stimulation while doing the deed due to its vibrating factor. When picking this strapless, consider the vibration settings, shape, and size to help create a more comfortable and pleasurable environment.
When using the Dildo, it's best to start at a low setting and then increase it according to your and your partner's preference. It's also important to clean the Dildo after its use.
Rabbit dildo
This type of strapless Dildo is designed to offer simultaneous stimulation to the vagina and clitoris. It usually contains a bulbous end, which is inserted while the smaller external, aka "rabbit," vibrates to offer clitoral stimulation. When using this one, it's recommended to try different movements and angles to find a relevant experience.
Adjustable Dildo
If you're the type that's concerned about comfort or fit while using a strapless, an adjustable dildo is an ideal choice. It typically comes with adjustable saddles that lock into place. With this, you can find and experiment with various angles that work for you and your partner.
How Can You Keep a Strapless Strap-On In?
It's time to address the one thing we all wonder about strapless strap-ons, especially as a newbie – how do you keep them on for a long time?
The question arises from a straightforward fact it gets pretty wet and slippery, mainly once you've applied lube. Given it's a strapless one and combining that with other factors like penetration and movement, won't it fall out fast due to the slippery state of the Dildo?
So, what keeps these slippery babies from slipping out? As we've mentioned earlier, strong kegel muscles are vital in keeping them intact. But there are other tips and tricks you might want to consider.
Choose Your Strapless Strap-On Wisely
It's important to pick a strapless dildo that works for you and your partner. This can further alleviate sexual activity. Hence, it's essential to consider factors like shape, size, maneuverability, comfort, and material.
It also helps to examine the brand reputation, price, and quality. Moreover, if you have past experiences with sex toys, you can use this knowledge to help pick a strapless dildo that works for you and your partner.
Strengthen Your Pelvic Floor
As mentioned before, pelvic floor strength plays a crucial role in keeping the Dildo intact while also ensuring a long and pleasurable experience. So, the stronger you keep the pelvic floor, the better your experience using this toy.
You can regularly exercise your Kegels to strengthen your pelvic floor to keep them strong and fit for the bedroom.
Don't Squeeze Your Glutes!
Starting with a strapless, you'll likely feel like tending your butt while thrusting and engaging the pelvic floor region. But that's not the best idea. Although it may feel like it's contributing to strengthening the pelvic floor muscles, it's deactivating them.
This makes your pelvis tilt downwards, allowing the saddle/bulb to slip out even more. So, the best thing to do is practice avoiding it.
Try a Different Position
Strapless dildos are known to work best when placed in a position that limits the gravity effect of the toy. This includes positions like cowgirl or back scissoring. Such positions limit overworking of the Kegels.
So, whether you're a strap-on pro or not, it's worth trying positions that best suit the toy.
What Happens if It Won't Stay In?
No matter how much pelvic strength you possess, sometimes, it just doesn't make the cut, and your strapless strap-on ultimately slips off. But, if it's any consolation, it's really not your fault. Instead, it has more to do with the toy's design and structure.
Removing the presence of the harness system found in traditional strap-ons sometimes makes things more difficult when using a strapless. However, strapless dildos work wonders for partners looking to create more intimacy in the bedroom.
So, if the toy appeals to you and you're a hundred percent in on making it work, it's time to make use of some additional help.
Use a Harness
You might be thinking it's pretty redundant to have a strapless dildo if you're taking the help of a harness. But you may have to think twice. Using a harness enhances the experience, and you won't have to worry about any early slippage, especially if you're a beginner.
Although many resorts to strapless to avoid the awkward straps and buckles, it's worth noting that there's no shame involved in returning to them if you're unable to adjust to the toy. It'll also act as a dual-sided dildo, so it's a win-win.
Opt for a Traditional Strap-On
This is pretty much the last resort if your strapless toy tends to keep falling out. This doesn't mean you're entirely giving up but moving on to a toy that may be much more practical.
Besides, there are tons of strap-on kits out in the market today that help with all sorts of attachments and dildos imaginable. For instance, strap-on harnesses with pockets allow bullet vibrators and more.
Is Strapless Strap-On Worth It?
Ultimately, whether it's worth purchasing or not completely falls on preference, comfort, as well as the willingness to experiment. However, if you're looking to create a new kind of intimate sexual experience for both you and your partner, strapless strap-ons (or any sex toys, for that matter) can definitely help.
This is because such toys, particularly strap-on dildos, allow sexual partners to create more intimacy due to skin-to-skin contact. However, it's also important to note that it can be pretty challenging to use, especially for beginners.
So, if you're starting, it's best to start with smaller-sized ones and be open to experimenting with different techniques, styles, and positions. Make sure whatever you purchase aligns with your sexual needs and comfort.