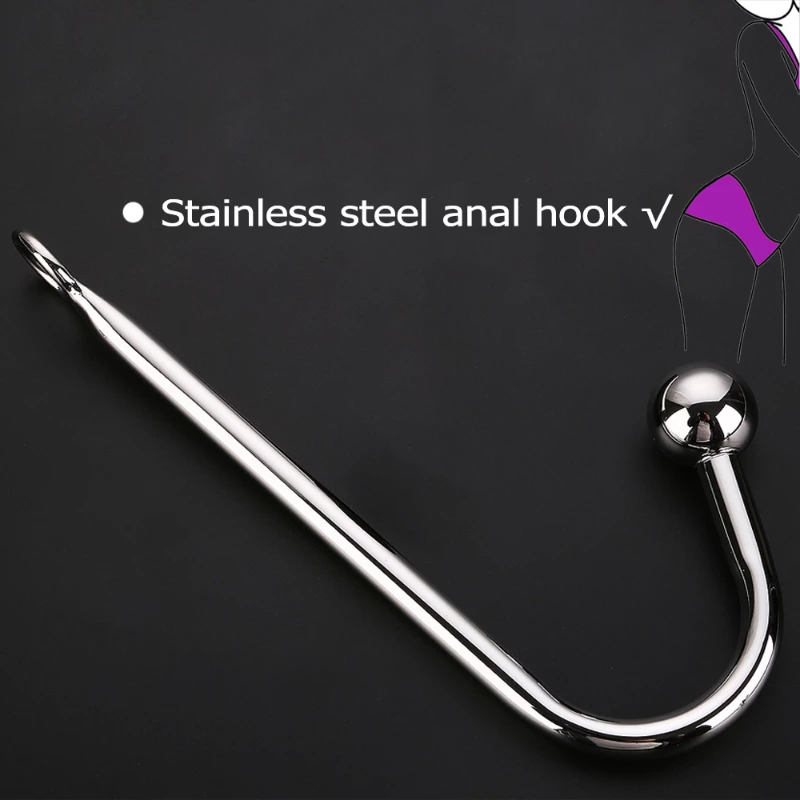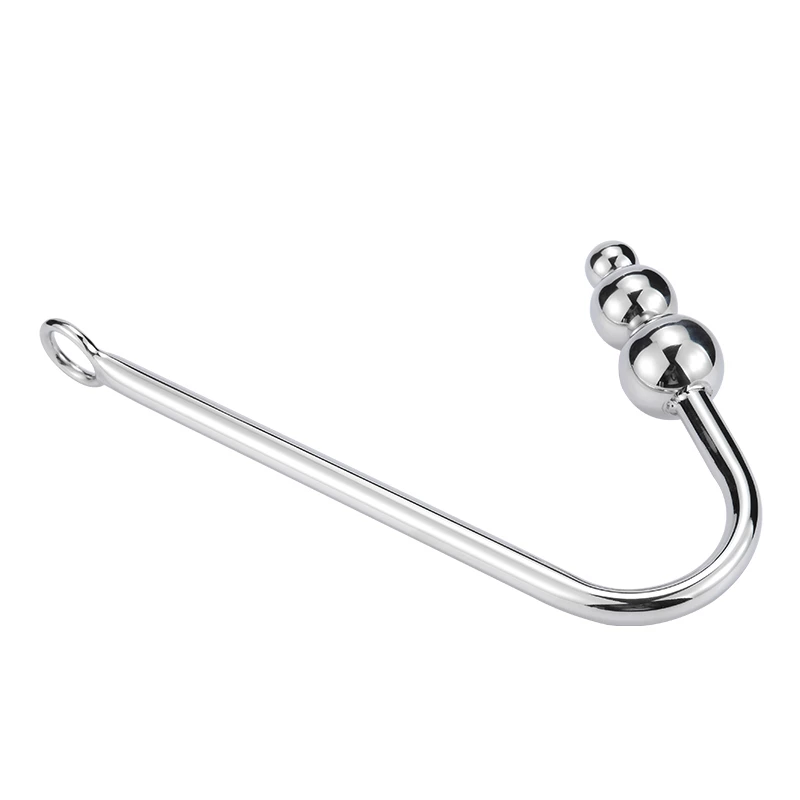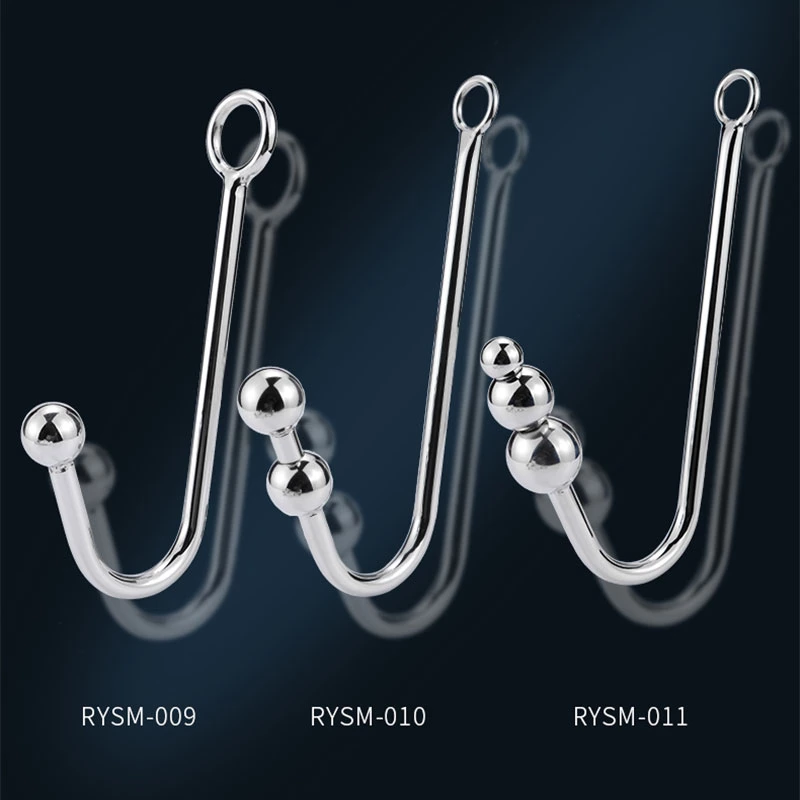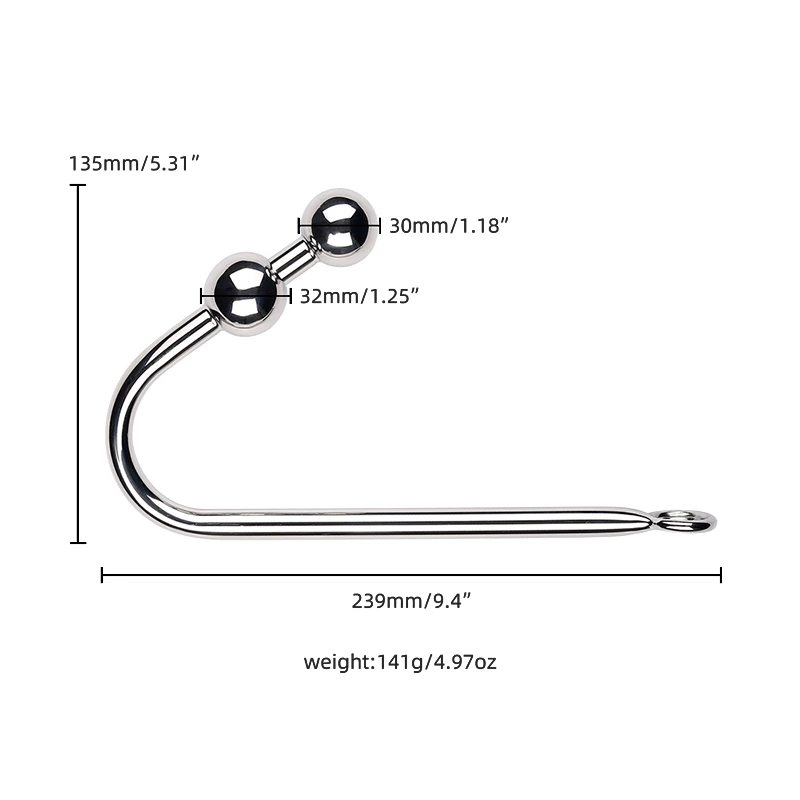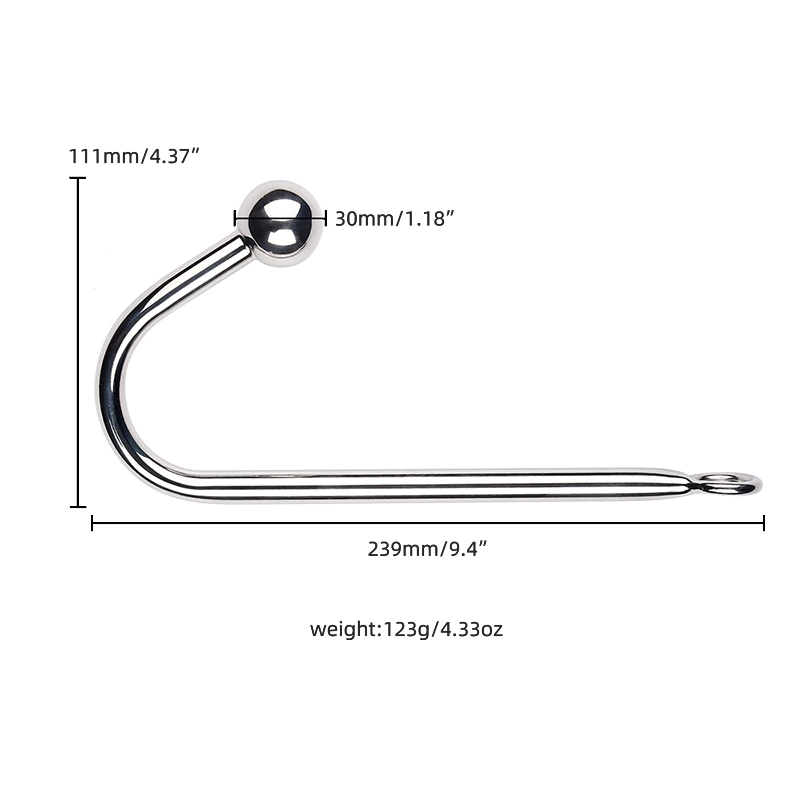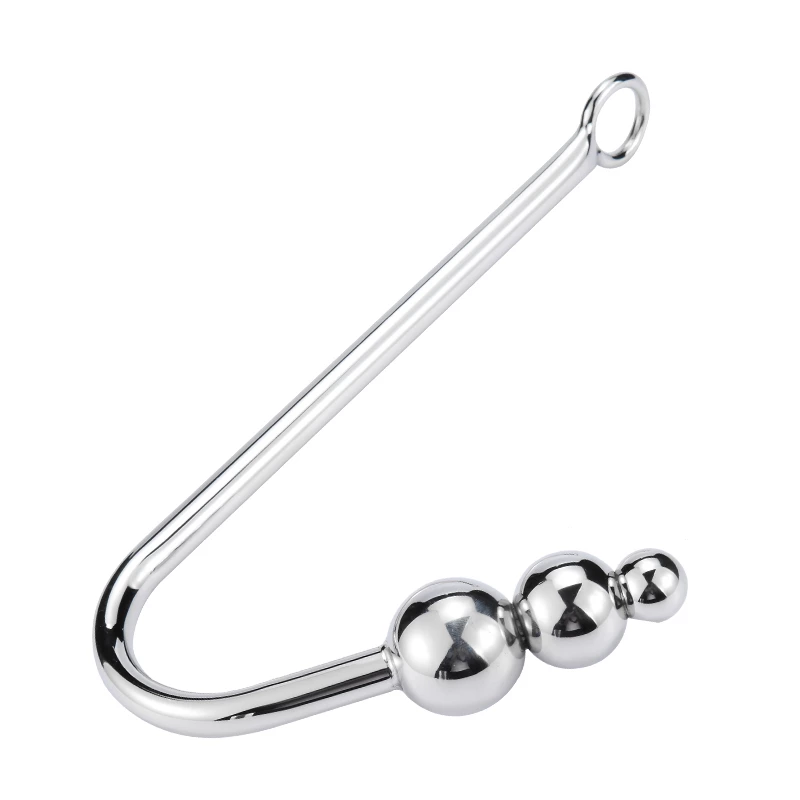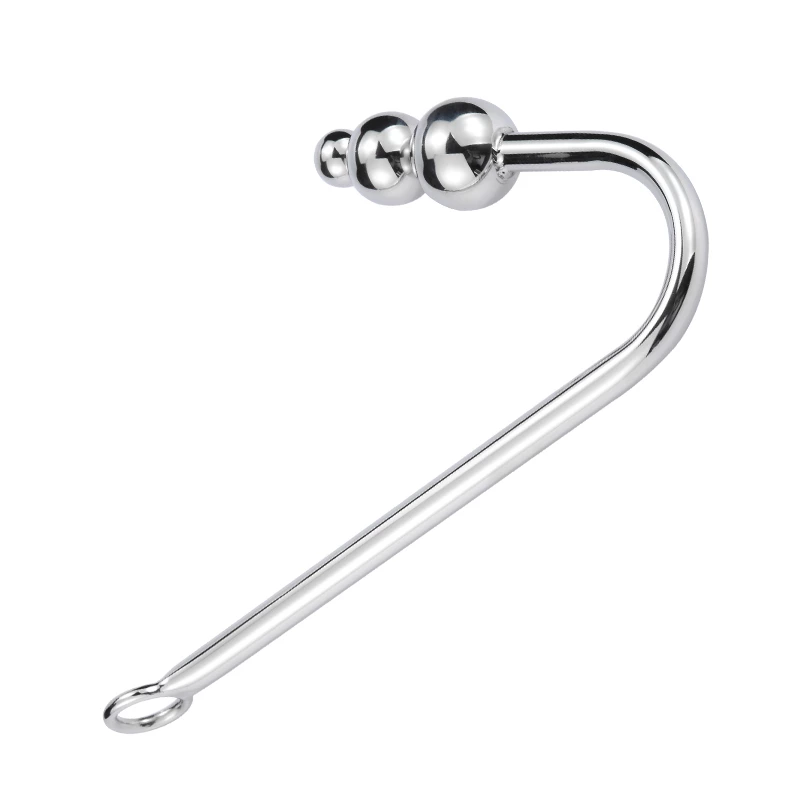 Stainless Steel Anal Hook Features:
High-quality materials: Made of high-quality stainless steel with a smooth surface that does not irritate the skin.
Loop design: The ring at the end of the stainless steel anal hook can be used with the chain and the rope. You will get another way to play.
Ergonomic design: The curved curvature can be easily inserted into the anus of the human body. Adapts to the human body structure.
Steel ball: This anal hook is equipped with three steel balls of different sizes. You can change the steel ball at the front end of the angle according to your needs. Feel the thrill of steel balls in various sizes.
Discreet packaging and worry-free purchase: Protect your privacy completely. There are no sensitive words on the packaging. Please get in touch with us if the product has quality problems to arrange a reissue or return.
Suitable for Temperature Play
Metal is one of the few sex toy materials that can be used for temperature play – cool them down or warm them up in a bowl of water to add an extra layer of sensation to your love sessions!
Waterproof & Easy to clean
This anal plug is 100% waterproof, can be used in the water, and will let you experience the wettest and happiest sex. And it's easy to clean. Just wash it off with warm water or soap.