The double-ended dildo is shaped like a long, smooth, sturdy rubber rod with sculpted heads at each end. The vaginal end is used for anal insertion, and the other is used for both. They can reach lengths of up to 22 inches.
FACTORS TO CONSIDER WHEN BUYING A DOUBLE-ENDED DILDO
Many factors can have an impact. Let's see what they are.
1. SIZE
Everyone wants a big one to satisfy our needs and our imagination. But you should also consider the length and thickness of the toys. These factors may be out of your control. If the double-ended dildos' size is too large for you, maybe you cannot use them at all. Therefore, checking the size is essential. Besides, you need to make sure what kind of dildo you want. For example, do you enjoy feeling stretched and full? If not, pick something more compact. You can then advance from there.
2. DESIGN
It depends on your interest in sex toys. You might desire a gorgeous double-ended dildo with fists on either end or a glass double-ended dildo.
Whatever choice you make, remember that it is a matter of your taste. In addition, many ladies will be willing to choose a more realistic dildo. The reason is simple, close your eyes and imagine that a toy with an exceptionally natural appearance will certainly excite you. After all, it's still double-headed! Everyone is willing to join such a game, which is very exciting.
Finally, it is important to note that you must like what you choose and decide what you want. It's like every choice you make in life. No one is going to stand up for you. So ladies, choose wisely because it determines the quality of your foreplay and sexual arousal.
3. MATERIALS
You need to be careful about this because it is directly related to your health. You must make sure that the material of your double-headed dildo is safe. More specifically, your toy is free of the following substances: phthalates, jelly rubber, PVC, and vinyl.
All of the compounds above are poisonous and can enter the body through the mucous membranes. You may get headaches, cramps, nausea, and potentially other unsettling side effects as a result. In addition, using harmful sex toys over an extended period can harm your general health.
Pay attention to the proper components that should be included in a love toy, and look for items that shouldn't be in a double-ended dildo. The best option is pure silicone, which is non-toxic and non-porous. This implies that once your toy has been washed and sterilized, germs won't flourish there.
4 .BUDGET
Frankly speaking, you can get the best quality double-headed dildos by spending a high price. But this depends on your budget, because these recreational toys are, after all, just the icing on the cake of our lives, so we still have to save our spending money.
But I suggest you also do not buy too cheap because cheap toys are not only too poor quality but also may be harmful to your health. For example, it uses materials with holes or materials of unknown origin and produces a lot of odor.
So I suggest you buy medium-priced double-headed dildos because they bring good quality without breaking the bank.
5. FOR BEGINNERS
The size may not be too big; about 7 inches can be suitable for you. And the texture should be a soft one, such as TPE.
6. FOR OLD STAGERS
You can choose whatever you want in respect of length. Because you've already known your suitable size. Besides, the materials are also varied. For example, if you have ever tried metal or zinc alloy, feel good at them. Then you can choose them as your toys' texture.
SET THE MOOD
Before using a double-headed dildo, it is essential to create a relaxing atmosphere. This way you can have fun alone or with your partner without being disturbed.
You can listen to audiobooks, watch erotic movies together, or just go ahead and play some light music and light some scented candles. In this environment, give yourself or your partner a sensual massage. In short, it's essential to choose what works for you.
This process can make the whole time not become monotonous, you know, the sex process sometimes is a kind of routine. You are in an active atmosphere if you have this process with your partner. Besides, you're making yourself and your darling have more enchantment. These will eliminate unnecessary sex-related discomfort.
USE LUBE
I recommend using a water-based lubricant to coat the ends of the dildo, as this will make the process smoother and avoid unnecessary embarrassment. Please note that it is important to use water-based lubricants. Contrary to this, silicone and oil-based products can harm your body or your dildo.
SOLO PLAY
How about solo play?
SOLO MISSIONARY
Now that you have learned the basics about the double-ended dildo. Then you can move on to the part about how to use it. I will first teach you how to play with this toy alone.
First, you can't choose a material that is too soft. Otherwise, the toy will shake in your hand so much that you won't be able to move it effectively. You need to buy a double-headed dildo with curves and a little hardness so that this toy can meet your needs.
The missionary pose is excellent for beginners, where you can stick your toys deep with impunity.
You can put a cushion on your back and on your hips to spread your legs comfortably. Then you can insert the toy slowly, your hand holding the other end of the toy to control the depth of penetration, this time, you can completely relax and enjoy exploring the depth that best suits you.
Remember not to pour the toy too profoundly because you will likely get hurt. If you have pushed the toy to a comfortable place, you can stop for a while and continue to try to make the toy farther after a time. The double-headed dildo is enough for you to explore in various depths.
DOUBLE PENETRATION
Using both heads together can help you get the experience you need to be in a threesome. You just need to follow the steps suggested below to get it done.
First, you must apply the lubricant to both ends of the toy. Then you can gently insert one end of the toy into your vagina and the other end into your anus, where the toy is shaped like a U. If you're not comfortable with this process, you can hold the toy part against a fixed spot.
FOR LESBIAN/GAY COUPLES, PLAY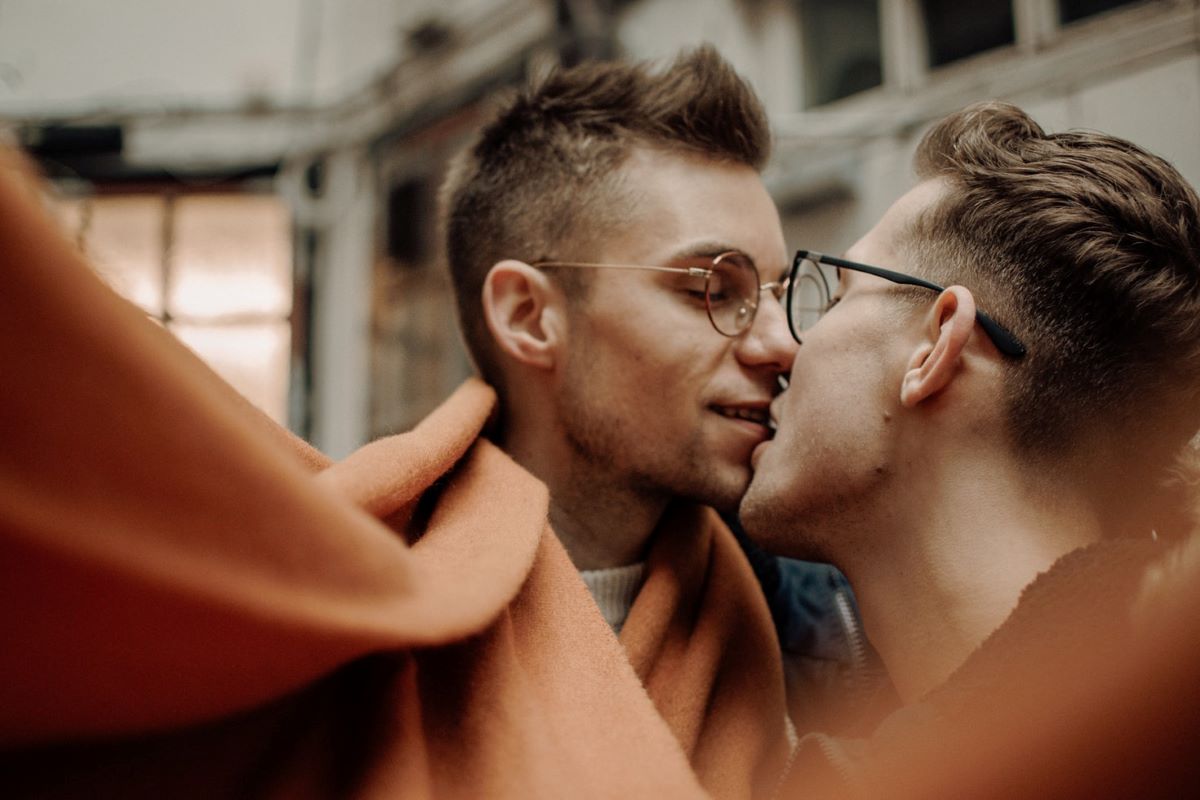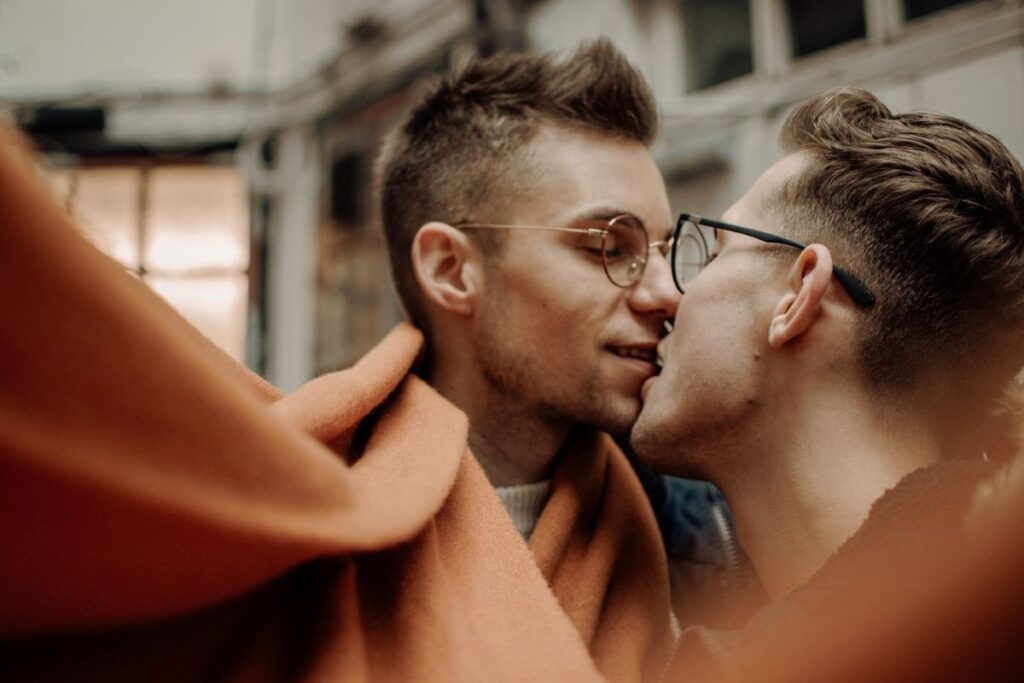 There is often a misconception that the double-headed dildo is only for lesbians. But the truth is that this toy can be used by couples of any kind of sexual orientation. You can add a cute little gadget to your sex game with your lover. But it is important to note that you need to use it a little harder this time because the toy will be less likely to bend.
Also, you can use this toy in any form. The vagina, anus, and mouth can be crossed with each other. In the following clip, I will suggest several sexual positions for you.
DOGGY STYLE:
If you want to feel the "deep" love between you and your partner, you must try this position first. And the good news is it is easy for a double-ended dildo. It is its talent! It is perfect for the vagina and anal.
How to do it: Firstly, you guys must put your hands and feet on the same level; the bottom can be the bed or floor. Then, one of you needs to insert the dildo first, putting one of the ends into one of you guys' anal or vaginas. After the first person feels comfortable and relaxed, the other can begin the same process as the first. In the end, you guys can start your play in rhythm.
FACE-TO-FACE: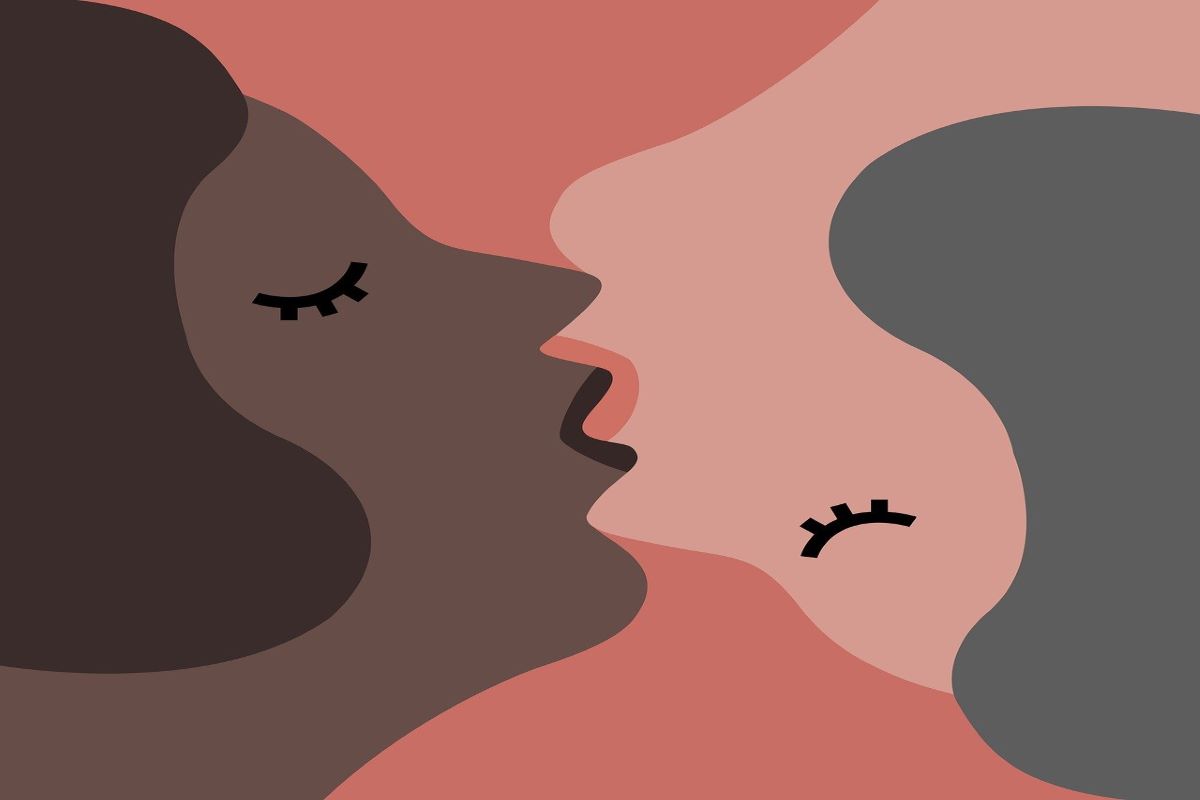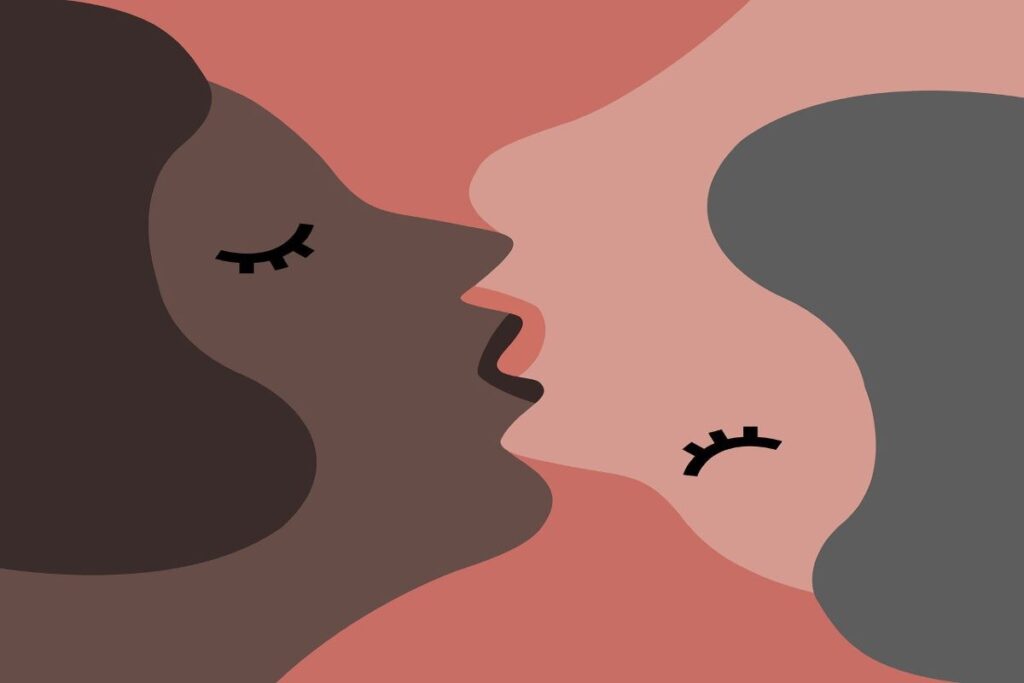 This is the most popular position. You can see it in many excellent sex movies, and many people like using it, including many sex movie stars. The reason is straightforward. This position is very comfortable and sweet for both participants. You can see each other in the process and make other actions like stimulating some sensitive areas. Besides, you can control the depth of insertion easier than in the former position.
How to do it: You and your partners must lie down and ensure you are face-to-face. Next, insert the double ends into your place.no. Matter where you put them, it is OK. Then just move your hips to begin your entertainment.
FOR HETEROSEXUAL COUPLES, PLAY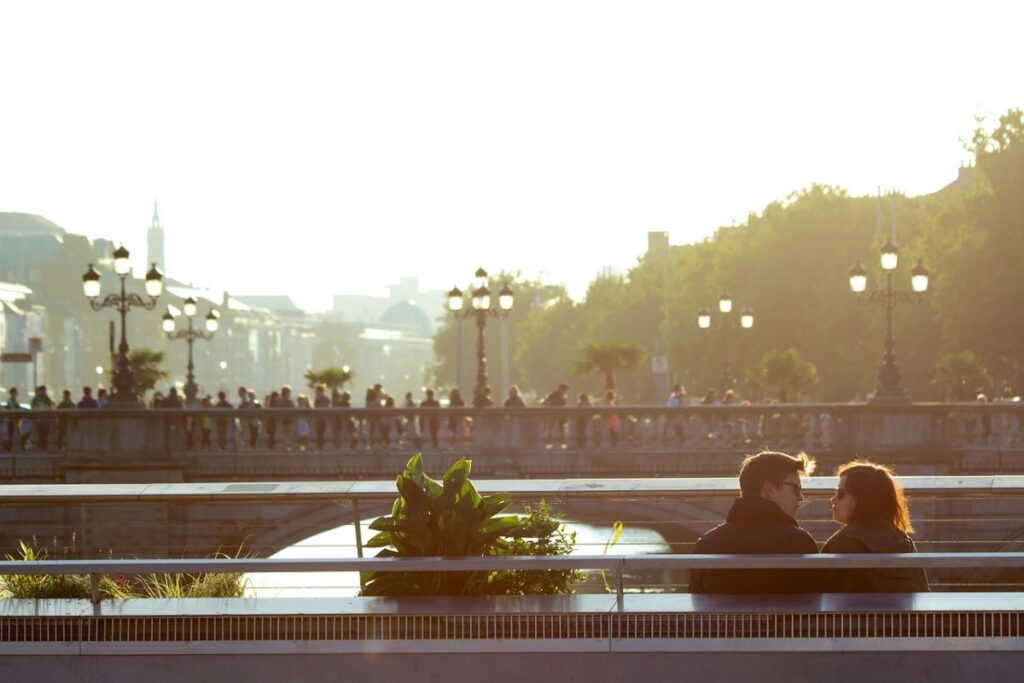 To tell you the truth, this kind of sex toy is a fantastic try. You cannot truly feel it unless you try it. I promise you it is better than the flood of all social activities. After all, it is the most intimate act of you. You and your daring can try anal, vagina, and mouth. Whichever you choose, just have fun.
After it, you guys must focus on the critical tasks in your life and protect you guys from being pestered by incongruous mixtures. It is also an important spiritual way for all of us to know clearly about our true intentions.
DON'T USE IT ON A ONE-NIGHT STAND
This point is no need to talk about because no others know you more than your closest long partner. Imagine you find a one-night partner online; I promise you guys will find something weird when you have a close relationship. This can break the atmosphere of having fun but also causes unnecessary embarrassment.
YOU DON'T NEED TO USE A HARNESS
It is an optional one to get. If you wanna the position of the dildo fixed somewhere, then you can buy it as an attachment. But I recommend keeping it natural is the best choice for you and your partner.
STANDING SEX IS NOT GOOD
It tends to slide from the place where the end should be. Therefore, it is not an excellent way to use double-ended dildos.
SWITCH DILDO POSITIONS
It means you and your partner can change combinations during your sex process. Because of the property of double ends, this kind of toy can be used in the mouth, anal, and vagina. There are various ways to combine any two of them. You just need to take a little time to try each of them and find a comfortable position and rhythm.
MASTURBATION
Look for a more flexible double-ended dildo if you're going it alone. This will give you more options. Masturbating with it allows you to plunge yourself much more profoundly than a standard dildo. However, only do so if it is comfortable for you. If it hurts, don't shove a more extended dildo just "because you can." For solo play, you can also fold your dual dildo in half for double penetration. With a single device, you can access both your vaginal and your perineum.
SAFETY PRECAUTIONS
First, I want to tell you that many injuries can be prevented, so you don't have to worry too much. You and your partner must be physically and mentally prepared to use a double-ended dildo.
Specifically, first, you need to communicate with your partner to make sure that you both want to try the toy so that one of you will not be too offended. Then you need to work together to find an angle and method of penetration, position, etc., that works best for you and each other. All of this can be achieved by simply taking time and exploring together. It is important to note that it is best to lubricate the toy before using it so that you can avoid damage to each other's skin. After all, you are not very skilled at the beginning. Keep checking that you are comfortable with each other throughout the process.
In the age of information explosion and economic development, people follow a fast-paced lifestyle, which places considerable pressure on us. Traditional sex can no longer satisfy our needs as a way to release stress. Therefore, just playing to our hearts' content and trying all possibilities!