There are many stimulations in the sex process, such as clitoral stimulation, G-spot stimulation, breast stimulation, etc. But do you know what is cervical stimulation? It sounds like a kind of weird stimulation compared with other commonly known kinds. Let's explore it together.
WHAT IS CERVICAL STIMULATION?
First, I will introduce the concept of "cervix." The cervix is located in the lower part of the uterus. The upper part is connected to the uterine body, while the lower part is deep within the vagina. As a result, you can find it in the deepest part of your vagina.
After you know where is cervix, then you can know that cervical stimulation is the act of stimulating the cervix. You can use anything you have to get this experience. For example, real or fake dick, or simply your finger. But this can be a very hard process because of the depth of the cervix. Therefore, it is better to use a toy to stimulate this place.
WHAT DOES A CERVICAL ORGASM FEEL LIKE?
After stimulating the cervix constantly, you may arrive at the orgasm stage. You will feel great pleasure between the belly button and vagina, which is similar to the intense feeling of stimulating your clitoris. You can seemingly see that this is a deeper one.
Anyway, it is new to most people. You can let this experience become one of your challenges in your sex life. This will certainly make you feel achieved. The more you try on the path of sex, the more you will acquire acknowledgment about your own body and even life. This kind of relaxation can let your guard down and push you to develop your system of living. After all, you are the most reliable person to you in this world, you don't need to ask for others' help to release your pressure.
HOW DOES IT FEEL DIFFERENT FROM OTHER ORGASMS?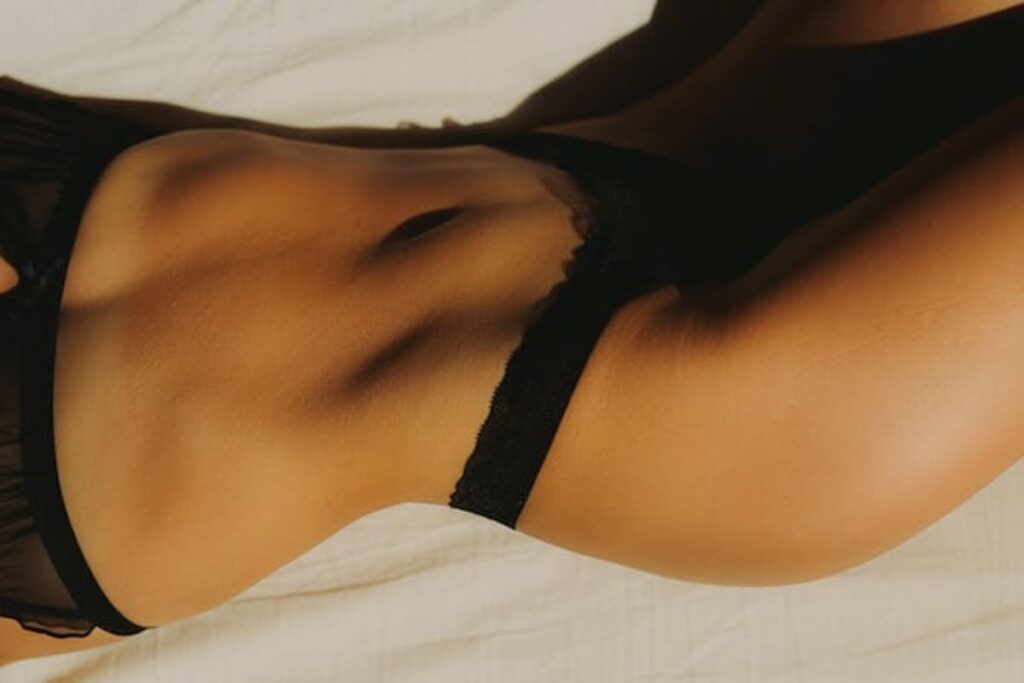 The cervical orgasm is very intense. The experience is much richer and more varied, that is to say, like a gourmet meal, the taste is very rich and layered. Because first of all, it is a deeper experience, the toy or penis penetration gives your vagina a feeling of satiety, and this area is connected to many nerves, so stimulating it can ignite the nerves in the whole pelvic area, which is a very exciting thing.
Scientific studies have shown that the biological signals after cervical orgasm are sent through the spinal column to the brain, whereas the usual signals after clitoral stimulation are purely nerve endings biological signals. In other words, cervical stimulation is a very deep pleasure for the whole body, and no doubt you get a much more pleasurable experience.
And, scientific studies have also shown that as long as your cervix has been aroused before, then this part of your body will retain such a memory, which means that when you want to try again later, this part is very easy to be aroused and then reach orgasm.
Besides, there is a surprising fact that cervical stimulation can ignite the clitoral orgasm. This is just like magic. Besides, the degree of it is so intense that it may bring full-body and a powerful orgasm to you. You will first feel an intense orgasm in your abdomen and then spread through the whole body.
IS A CERVICAL ORGASM PLEASURABLE FOR EVERYONE?
I must confess that the answer to this question is no. The cervical orgasm is not pleasurable for everyone. This process may be very painful and the intense stimulation may cause a bruise on your body. Therefore, you must follow your heart when you're stimulating your cervix. If you feel uncomfortable at any point, you must say it out.
Besides, not everyone can have a cervical orgasm in their life, because our bodies are different. So you don't necessarily feel depressed if you try hard but there is no result. It's not your fault, it's different talents created by God, you know. Besides, your partner doesn't also feel they are impotent in their sex life with others, it's just a matter of chance.
HOW TO HAVE A CERVICAL ORGASM?
If you are exploring this with your partner, then you can let your partner hold a toy, you can let your partner slowly change the angle of the toy according to your feelings, etc… In short, this is a communication and mutual progress of play activities. Of course, there are certain benefits to doing this with your partner, not only in that your partner can stimulate your other sensitive areas at the same time, but this type of activity can also promote the development of your relationship.
The most effective specific practice is that you sit on your partner's body or you use the doggy style position. Both methods are most conducive to this experience, and you can be sensitive to changes in angle, speed, and depth so that you can communicate with your partner promptly.
DOES IT HURT? HOW DO YOU KEEP SAFE?
This is a safe activity that will be okay as long as you feel no pain. It is not an absolute thing for everyone. Some people may think that they are not so suitable to do this, but others may feel comfortable about getting this kind of penetration.
People who feel painful about it may just get aroused completely. Therefore, it is necessary that communicate with your partner before you wanna try this.
BEFORE TRYING CERVICAL STIMULATION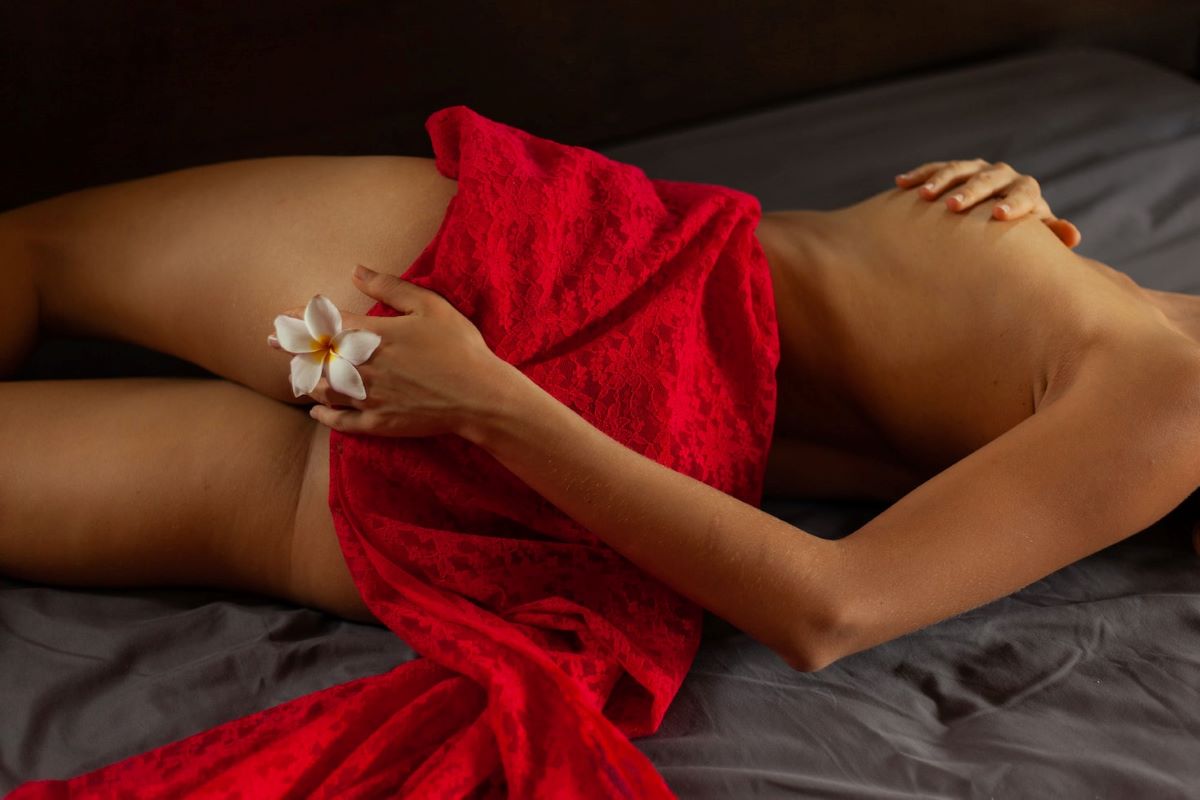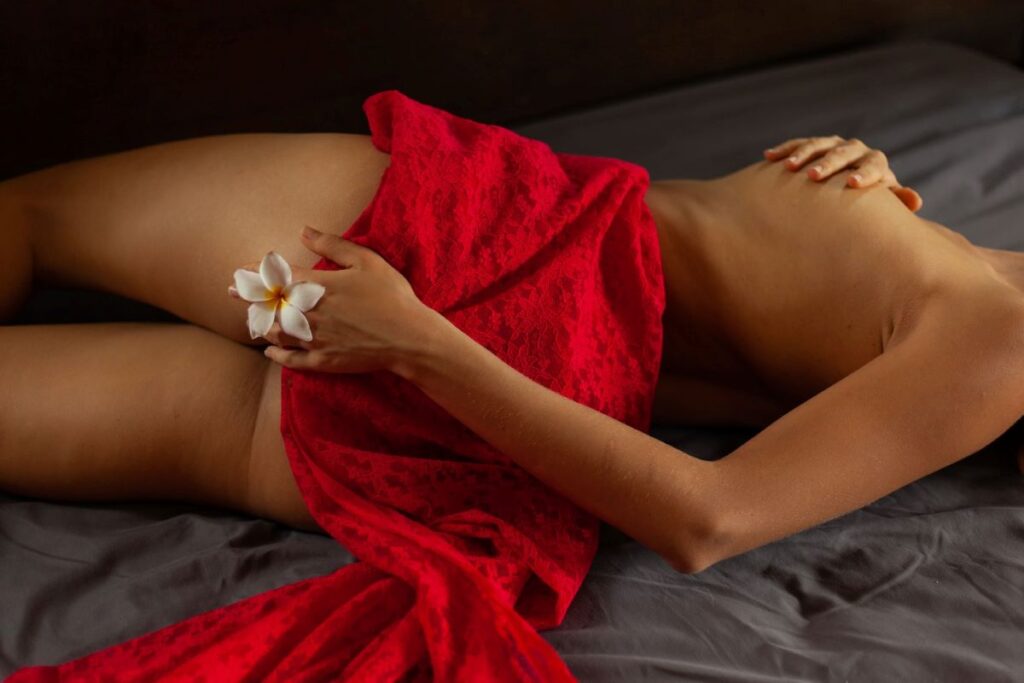 There are a few points you must keep in mind as you make your attempt.
The first is that you have to take a little time to complete the thing. Because this kind of stimulation is required to fully enter the state before you can start to move closer, you know, this is a deep stimulation. If you do not get into the state to be so deep and strong stimulation, you may not feel comfortable, and cause you to have to stop sex. Wouldn't that be a very embarrassing thing to do?
The second thing is that you must maintain frequent communication with your partner throughout the process. Promise me that you should bring up the slightest discomfort, you don't have to be accommodating to your partner while doing this activity, it's a matter of close cooperation or you both won't feel very happy.
Another important part I need to emphasize is that you need to be aware that your cervix will move towards the front of your body when stimulated and its length will also become longer. So your partner's penis or the toy you are using must be long enough to stimulate the cervix. Of course, no matter what method you use you must make sure that the "tool" you use is facing the front of your body.
Finally, don't forget to let yourself go and try different positions so that you can find the one that suits you best. Use as much lubricant as possible, as it will still protect your vagina from frictional injuries.
In a nutshell, cervical stimulation is a way to let us know ourselves. Although it may make us feel vulnerable sometimes,it is good to make us relax.