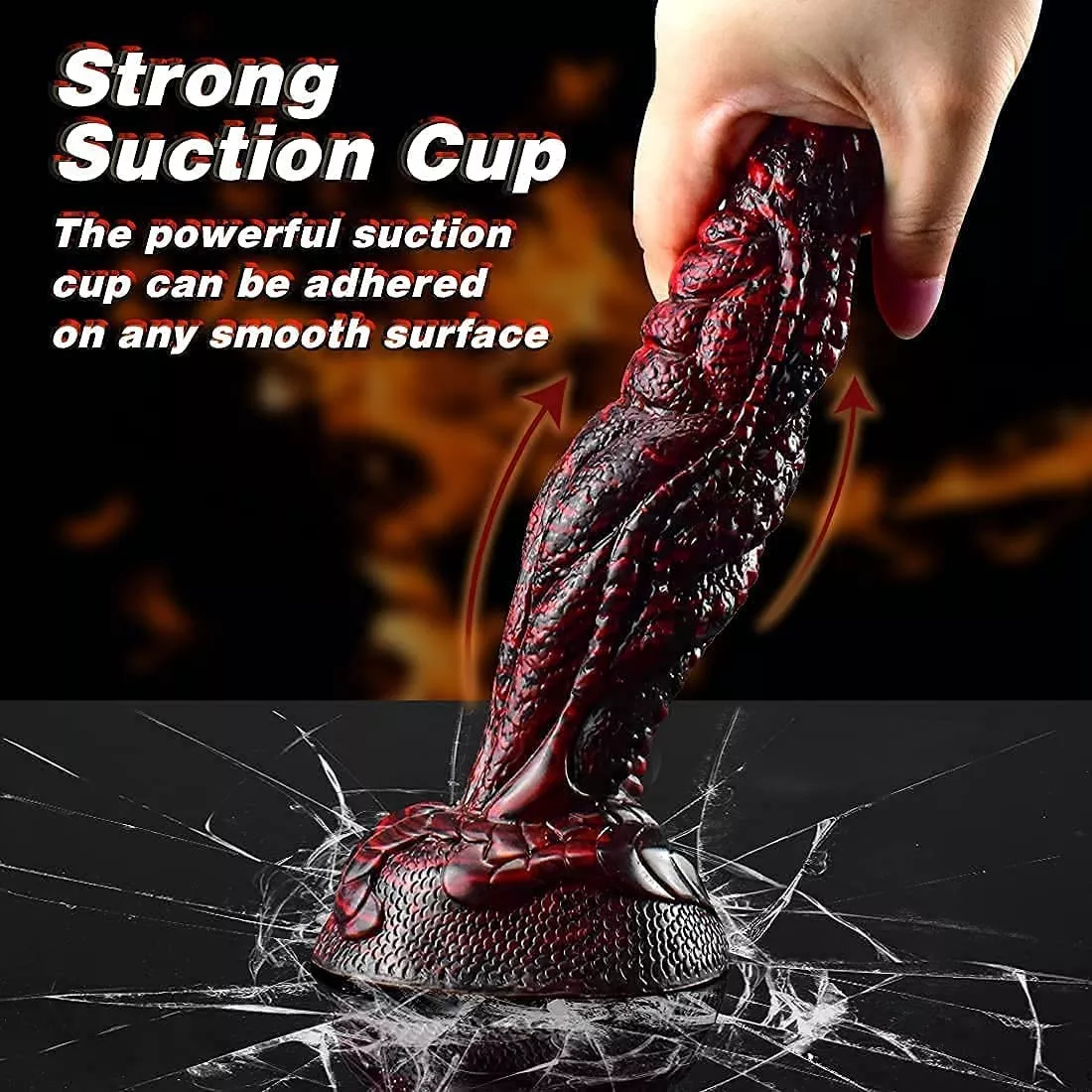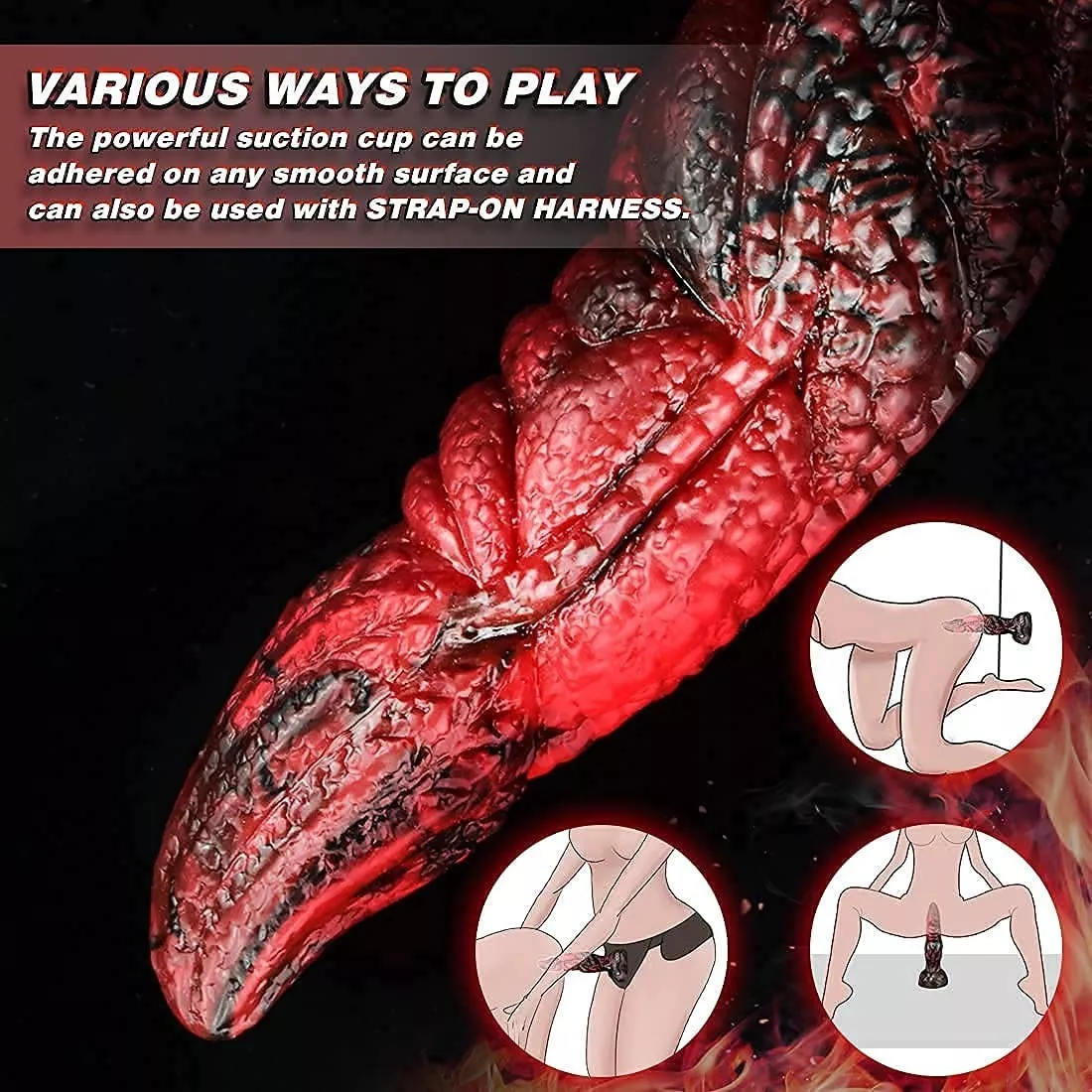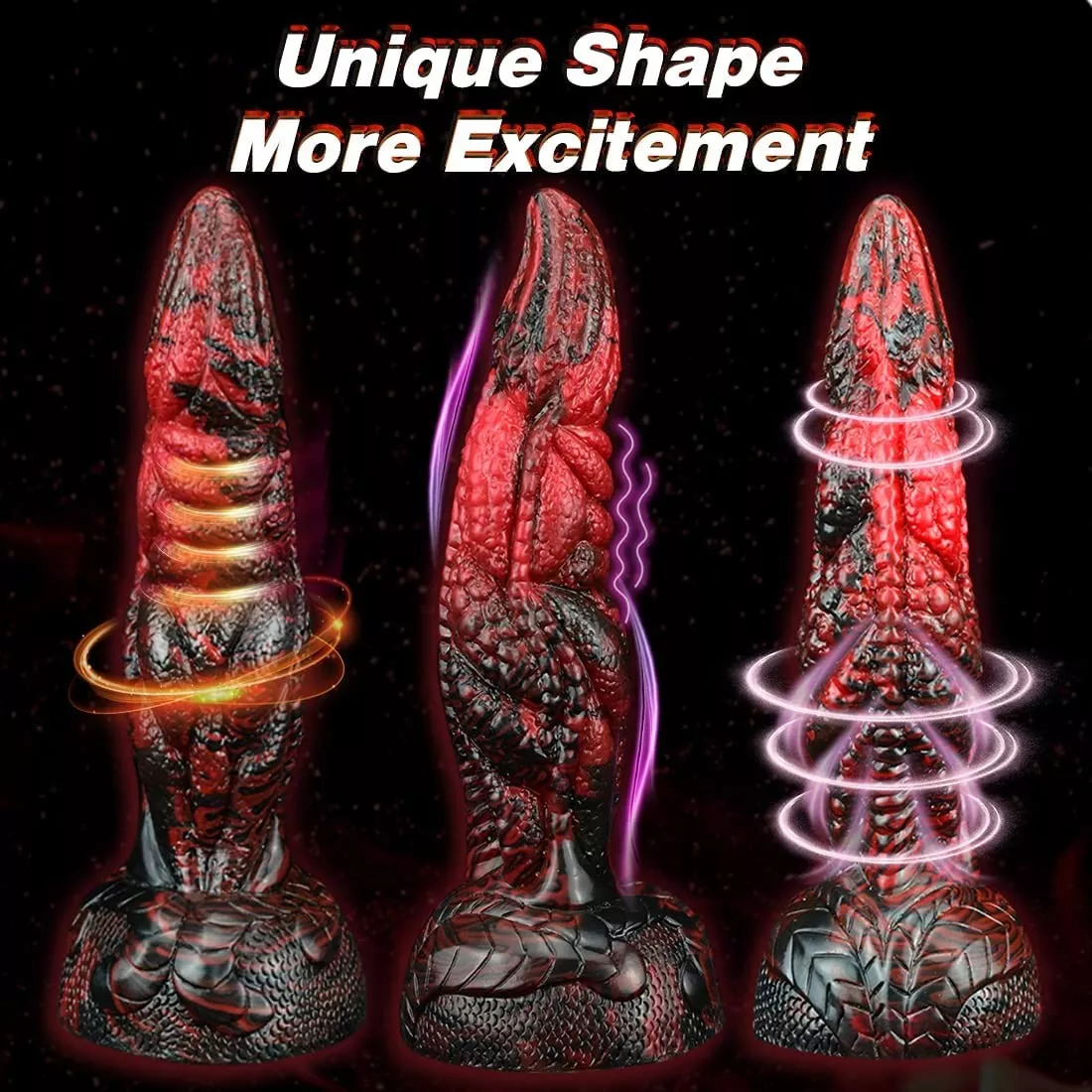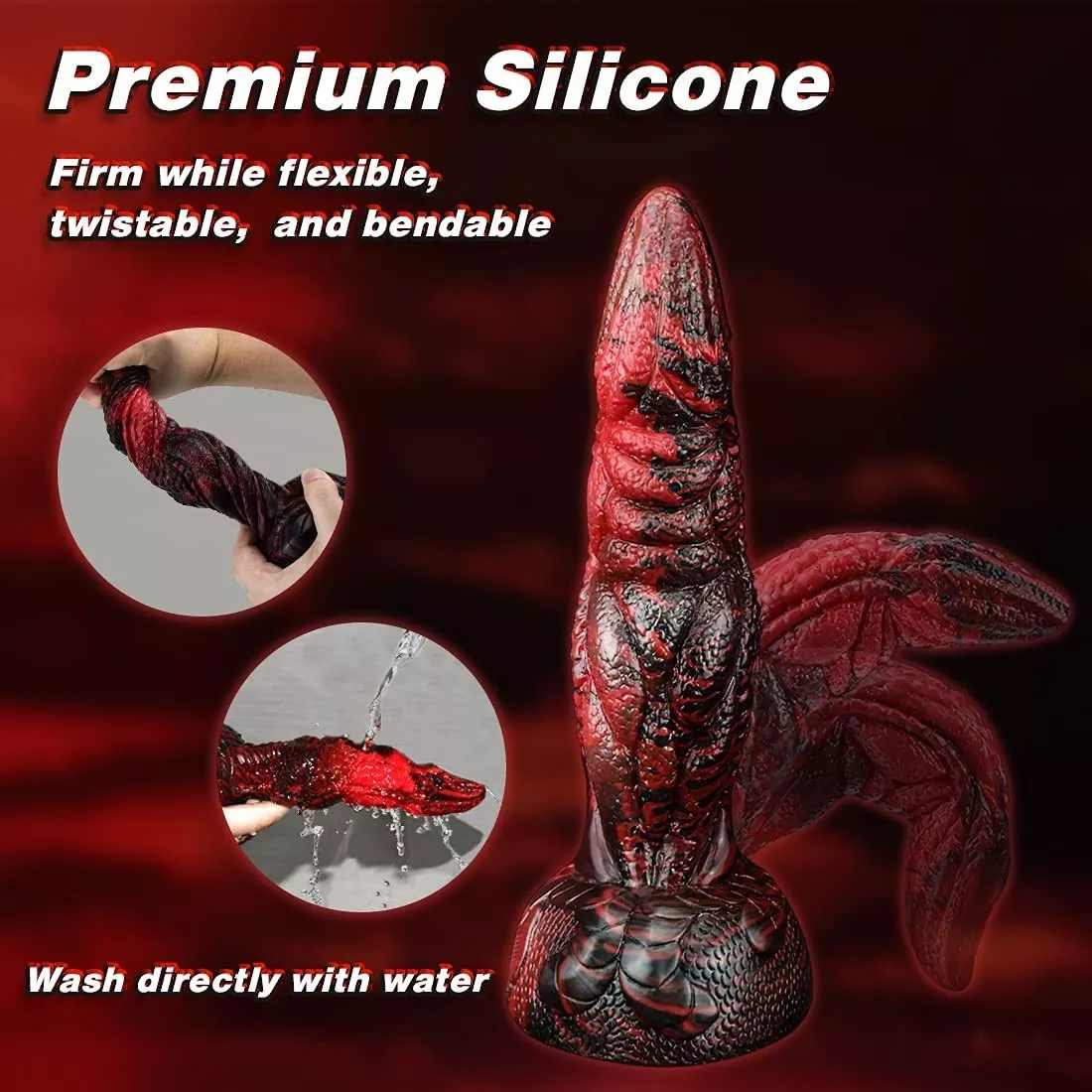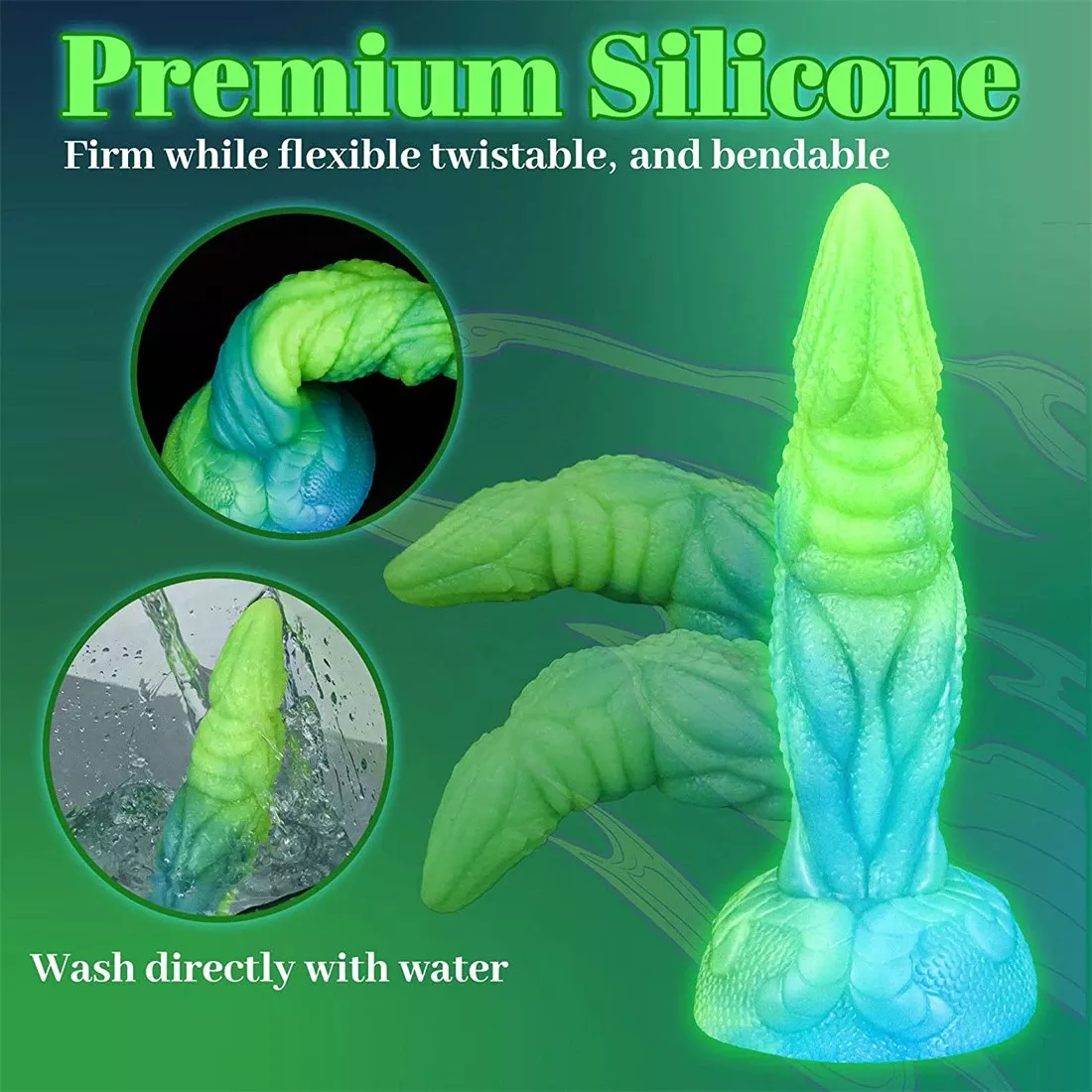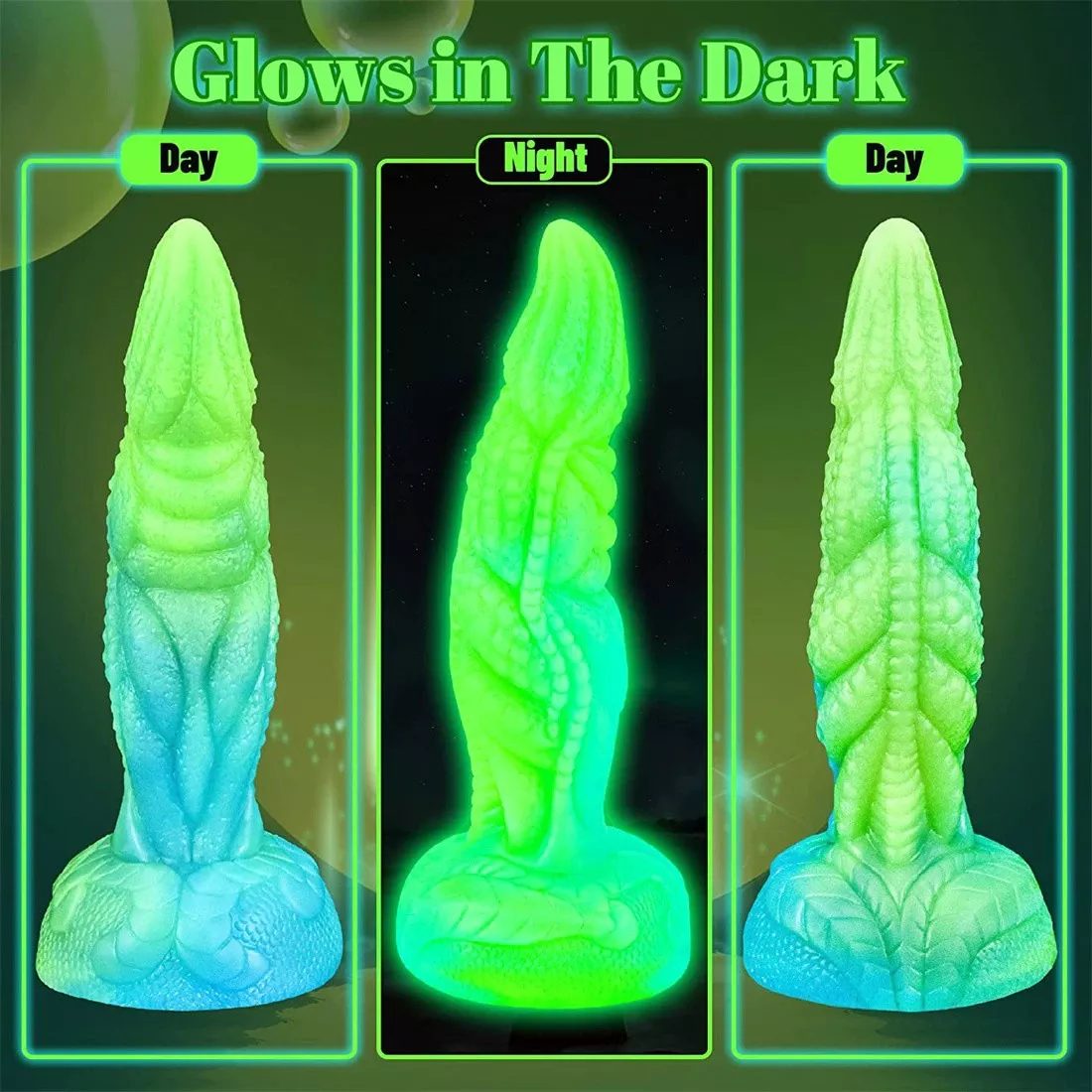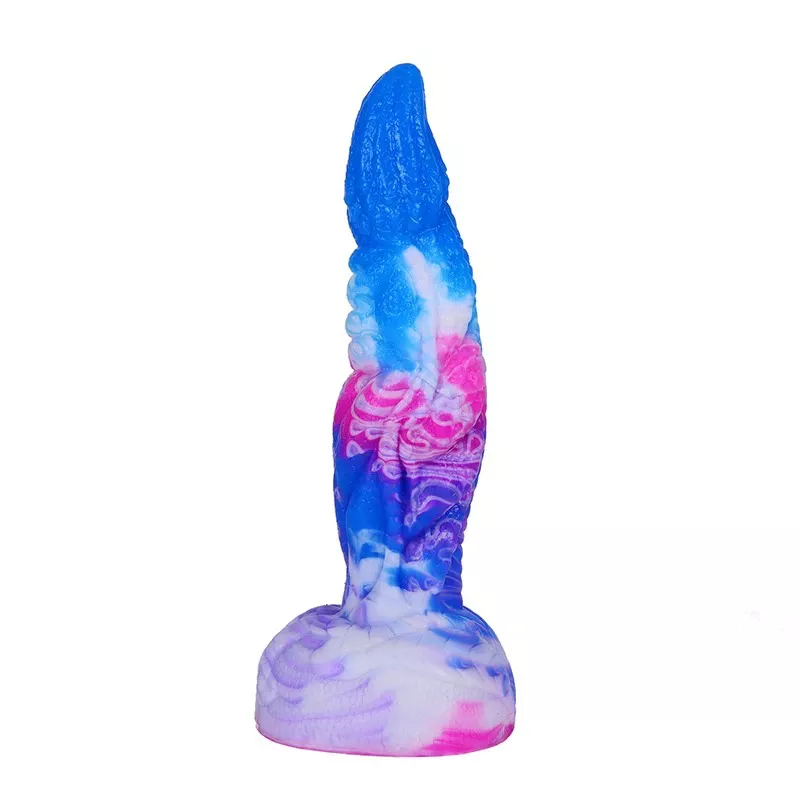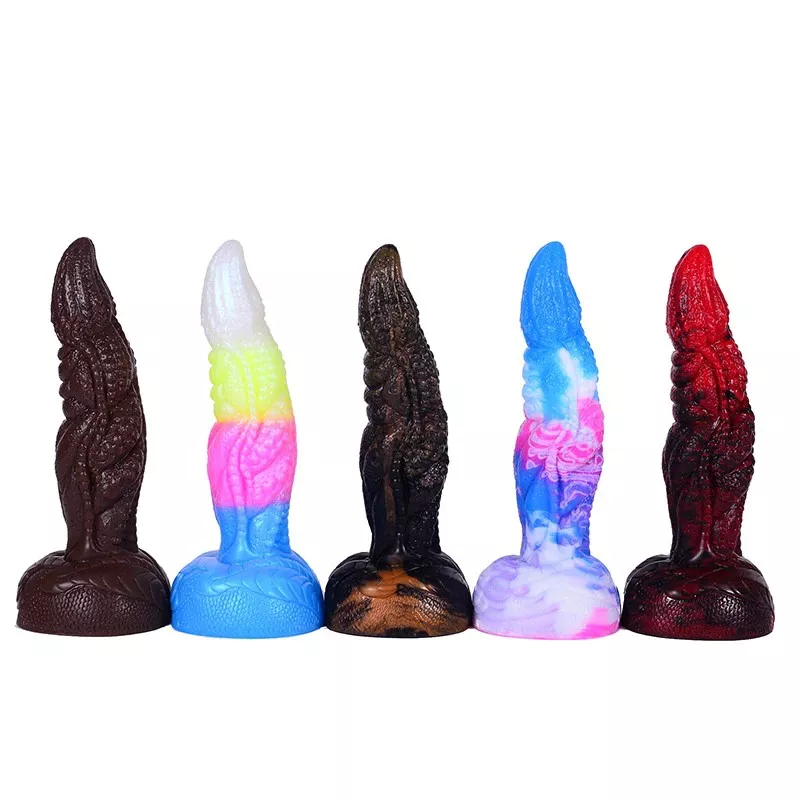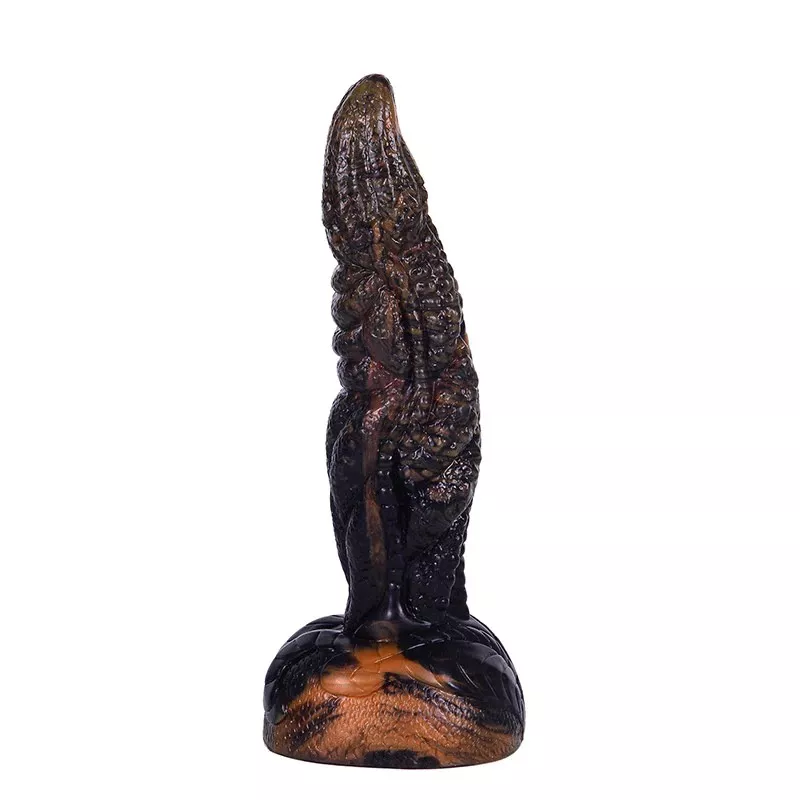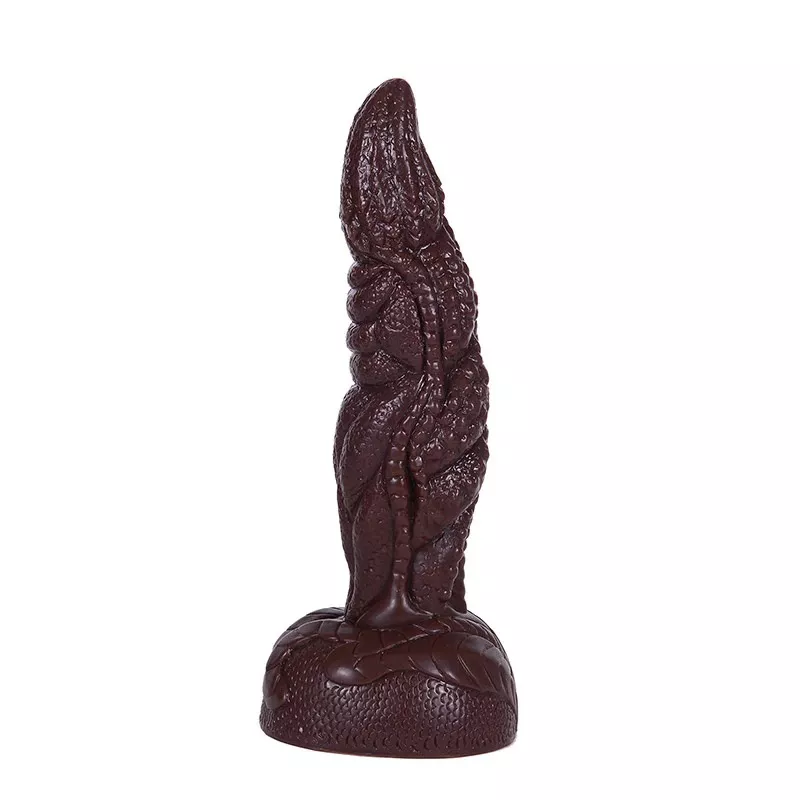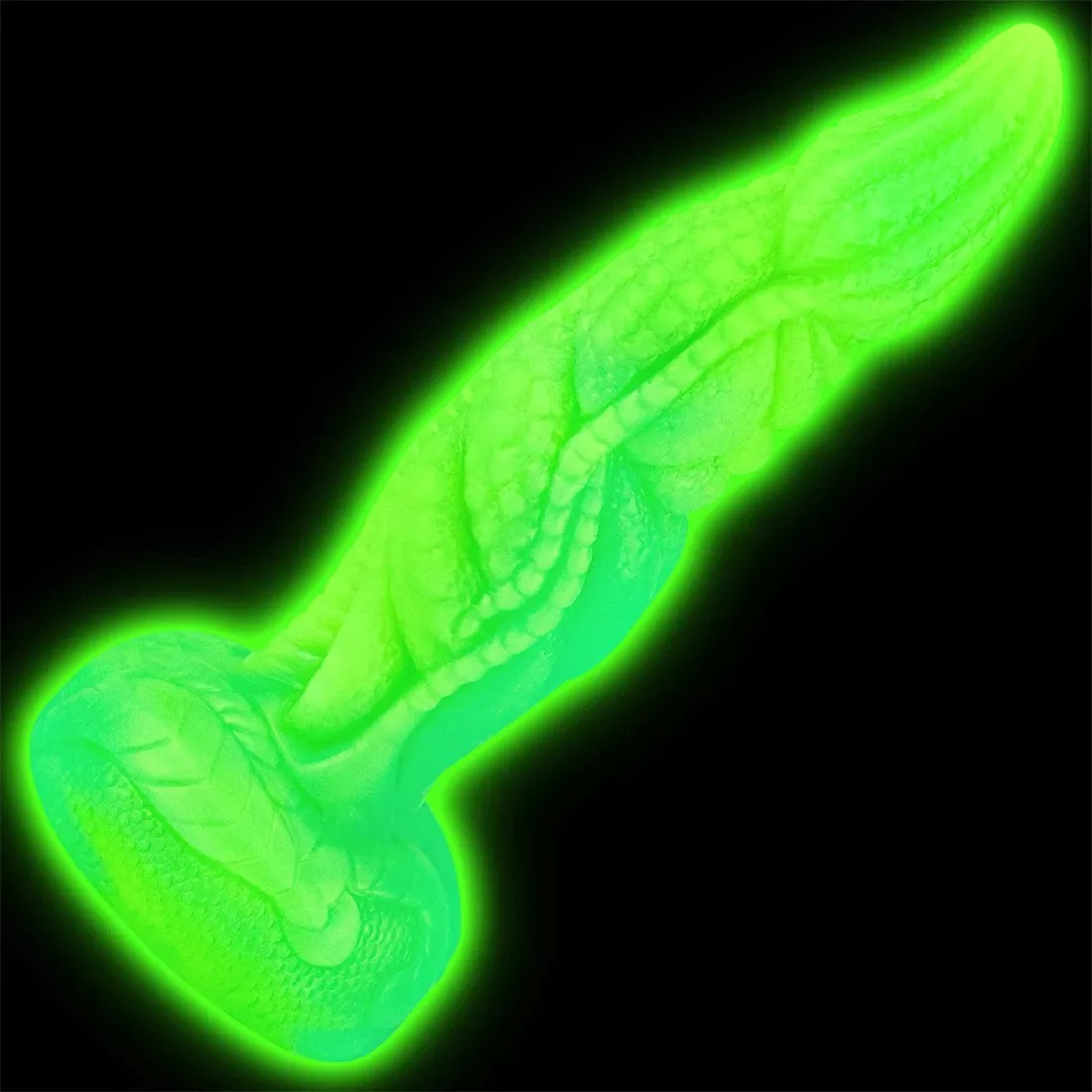 Black Dragon Dildo Description:
Handcrafted Dildo: This realistic black dragon dildo is made entirely by hand, and with our attention to every detail, every vein, curve, and bulge of this silicone dildo looks and feels as lifelike as your fantasies.
Unique dragon shape: black dragon dildo designed to look like the real thing, if not better! Lifelike looking, super soft to the touch, with indentations and protrusions and pronounced curves on the dildo that slides easily into your magical area or deep into your anus for a more comfortable massage.
Powerful suction cups for hands-free play: Whatever your preferred position, the sturdy female dildo suction cup base lets you enjoy hands-free fun with a large suction cup diameter that sucks on any smooth surface and is 100% waterproof. Hence, water no longer limits exploratory sensations.
Available in 7 different colors – the newly designed swivel ring is more comfortable and practical. Wear various combinations of male penis rings on your penis or just on your testicles to increase your pleasure and satisfy your partner
Medical Grade Silicone – Our penis ring sets are body-friendly* silicone that is super soft and stretchable. They are smooth and fit comfortably. 100% waterproof and odorless.
Diameter: 3.5cm-5cm
The black dragon dildo features deep horizontal reggae from head to base for toe-curling clitoral and G-spot stimulation. With its texture and ability to twist at will, it can do what you need to do to twist or make circular motions, rumbling intensely in the most appropriate position when you need it most.
As with all other toys, you can choose your dreams' color, size, and firmness with just a click.
The dildo's shape and texture combine to bring you multiple sensations and orgasms, and its realistic texture is sure to be one of the reasons for your choice.
Package Included:
1 x Dildo