How to use a double-ended dildo?
It can be used with a partner or alone. If Solo is used, it can be inserted into both the vagina and the anus, and if used with a partner, it can be inserted into both your own vagina and your partner's vagina, allowing you to make love face-to-face and experience double stimulation.
Are there any risks associated with Double Ended Dildos?
There is no risk when used properly. Apply more lubricant before use, don't force insertion, pay attention to your partner's reaction, and stop using it if your partner feels uncomfortable.
How does a double-ended dildo work?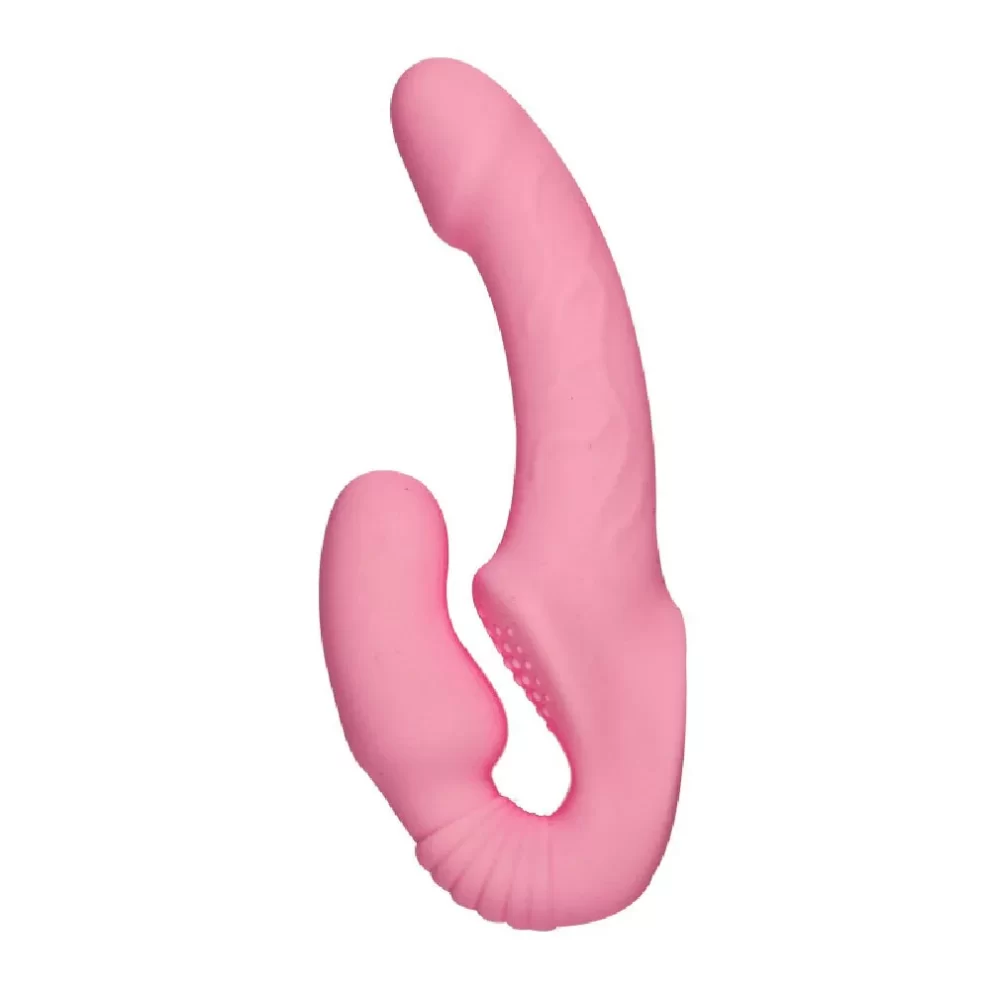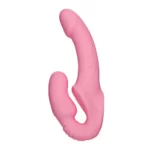 A double-headed dildo is a dildo with two heads, both of which are inserted into sensitive parts of the body, such as the vagina, and then the other partner can enjoy the sensation of thrusting as one partner moves. It can be used to please a couple or a couple at the same time or to please your own vagina and anus.
How can I clean my Double Ended Dildos?
Rinse with water, or use a special sex toy cleaner, and then put it in a ventilated, dry place to dry.
What does a double-ended dildo look like?
Double-headed dildo looks like a very long penis with a head at each end or looks like a letter U. The ends of the U are the head of the penis with a smooth surface or with a realistic texture, most are made of rubber, and a few are made of glass and metal, and can reach 20 inches in length.
What size Double Ended Dildos are available?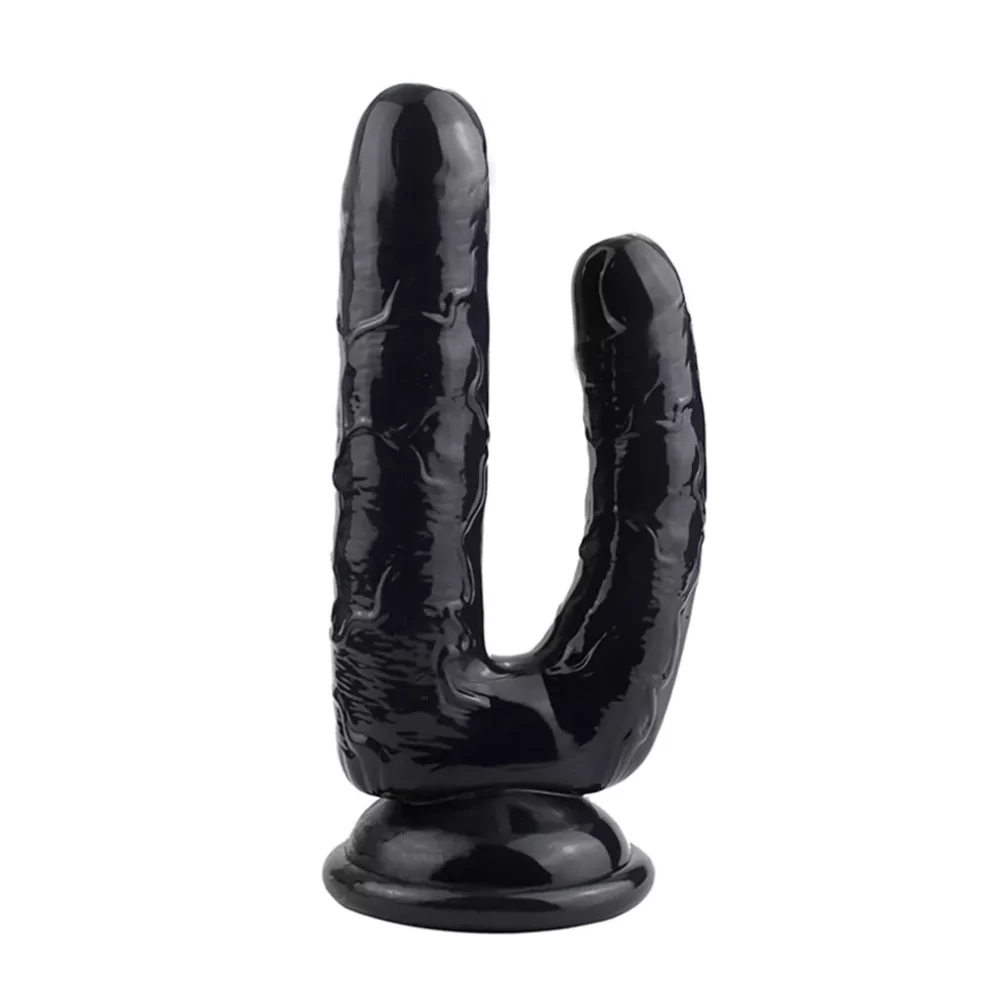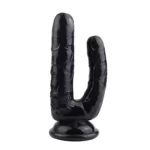 The most common are 5 inches in circumference, and 13 inches long, and many remaining sizes to choose from, some very large, and some smaller, depending on your body type.
How to use a double-ended dildo for women?
Insert one end into your own vagina, hold the other section in your hand, and keep thrusting. Or insert one end into your vagina and one end into your anus and hold the middle section in your hand so you can pump back and forth. Or use a way that has straps where one side wears a dildo and keeps pumping the other side.
What material is usually used to make the Double Ended Dildos?
Silicone is the most common material, but there are also glass and metal ones, and latex is a lesser used material.
Can everyone use Double Ended Dildos?
Of course, it can be used by anyone regardless of gender and sexual orientation.
Are double-ended dildos that good?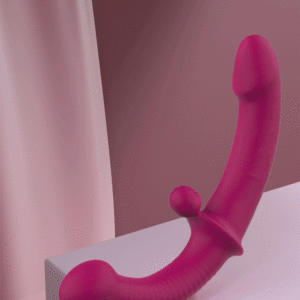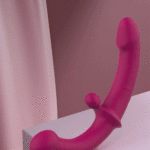 Double-ended dildos are great for those who want to feel full because the internal length is usually longer than a standard dildo. If you are looking for something that both of you can use at the same time, then double-ended dildos will do the trick!
Can you use the double-ended dildo for anal?
It can be used on the buttocks, you can choose a thin end so that it is easy to insert.
Do double-ended dildos work?
Double-ended dildos are designed to be shared by two or more partners, or used solo by the same person. Often these have a bend or curve to make things more versatile during penetration, and can also make it easier to get the toy in and out. Double-ended dildos are best suited for people who know their partner well enough that they would not be offended by questions about what they like, whether they want a penis but not actual penetration, or if they simply want to try something new.
Does a double-ended dildo feel good?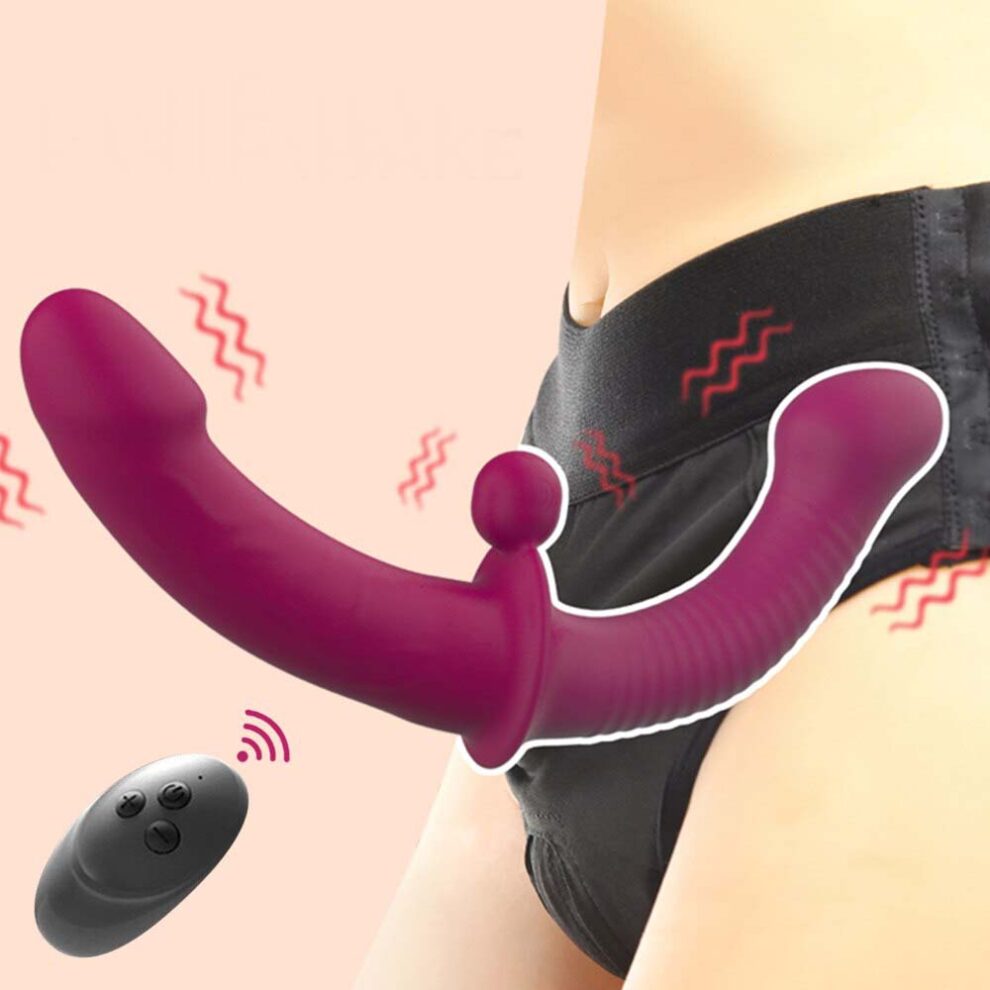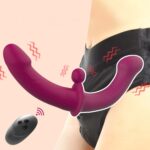 A double-ended dildo is a great way to enhance your sex life and give both partners something to do during your playtime. These toys come in many different shapes, sizes, colors, and materials. Hence, there's one to fit your personal preferences and the preferences of any partner you may want to add into the mix.
How do you use a double-ended dildo?
Double-ended dildos are super versatile. They can be used by individuals, or by couples with or without a harness. To get started, you should understand that there are two types of double-ended dildos: vibrating and non-vibrating.
Non-vibrating double-ended dildos are great for building stamina and flexibility when using dildos together, or using on your own. Vibrating double-ended dildos offer a little more stimulation during sex play with some backdoor play as well; however, we recommend them for experienced users who know how to use their bodies (with or without a harness) properly.
A double-ended dildo is similar to a strap-on in that it is worn by one person for the sexual penetration of a partner. Unlike a strap-on, however, there is a second dildo on the other "end" of the harness which can be used by either partner. This mirrors the various positions available with classic intercourse but adds some extra spice and variety to your sexual repertoire.
How much are double-ended dildos?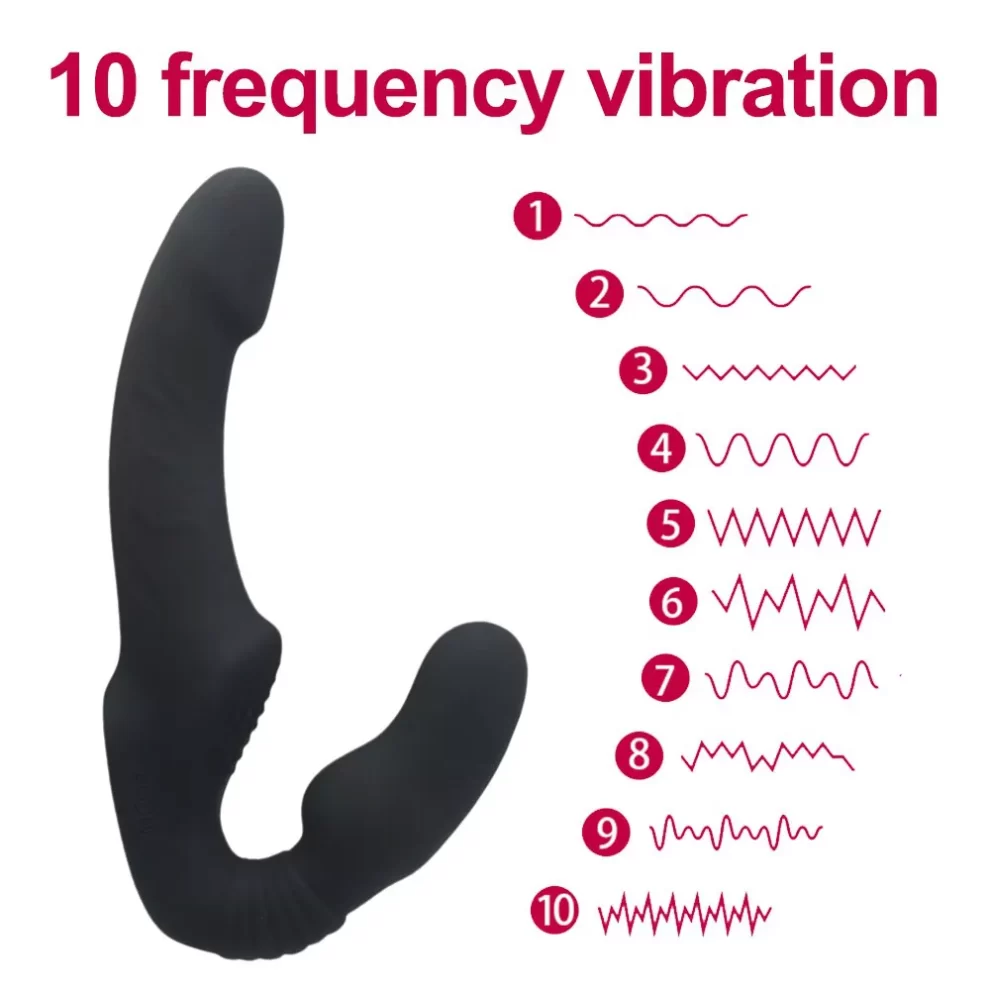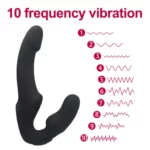 Double-ended dildos are priced between 25 to 100 dollars depending on the material and design. The choice of your double-ended dildo depends on your pleasure and how you want to use it. You can go for realistic, traditional or flared ones.
How to deep throat a double-ended dildo?
The deep throat approach to using a double-ended dildo is not easy. One partner can hold one end of the dildo in their mouth and insert the other end into their partner's vagina, and then the thrusting of the head drives the thrusting of the dildo inside the vagina.
How to use a double-ended dildo for DVP?
DVP stands for Double Vaginal Penetration, If you want to try double penetration during sex, then you may want to consider using a dildo as opposed to a penis. The biggest advantage of this is that there's no risk of spreading STIs or pregnancy. You can choose from many different types of the dildo, including ones that vibrate so that you have something else taking care of business while fingers or other toys are being used on other parts of your body.
How do two men use a double-ended dildo?
Generally speaking, two men do not use the double-headed dildo, because each man has his own penis, two penises together can already enjoy the pleasure together, and men generally use the butt plug more.
How wife can use a double-ended dildo on her husband?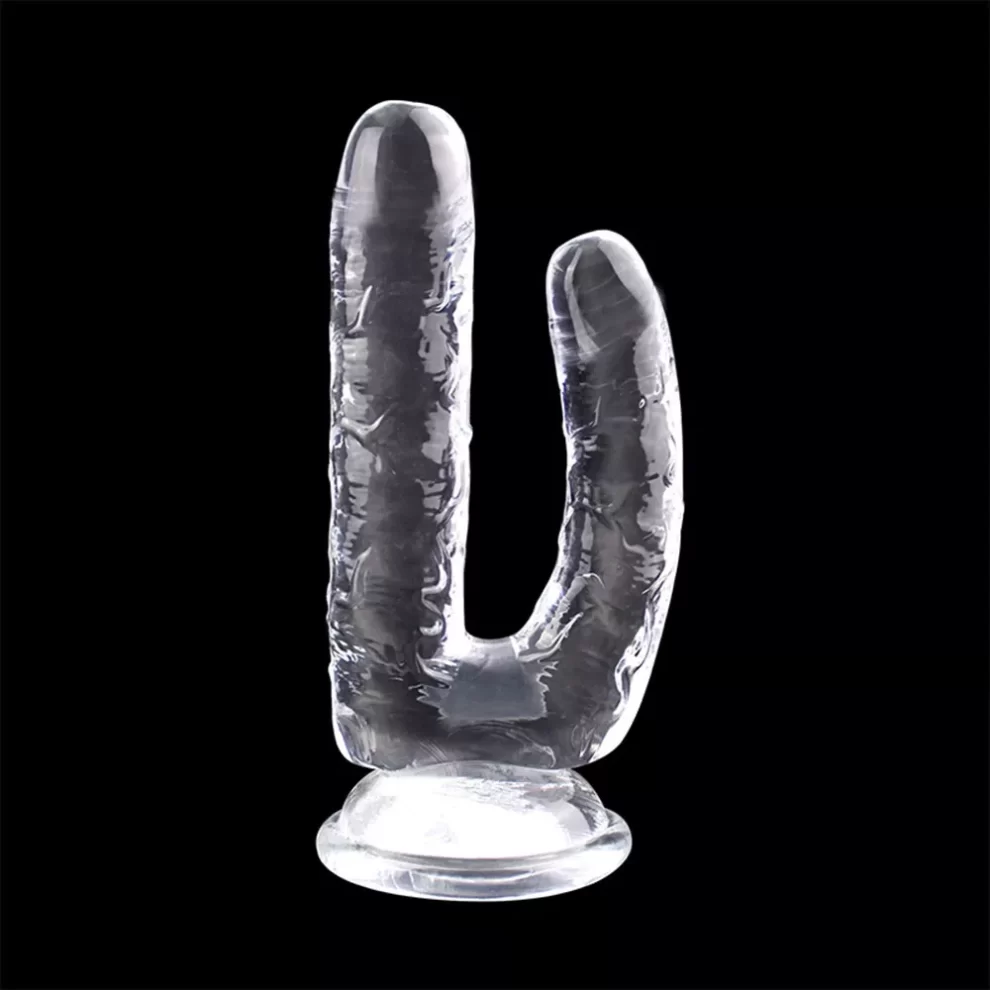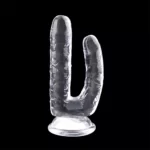 The woman can insert one end of the double-headed dildo into her own vagina and the other end into her husband's mouth, and then keep pumping her husband's mouth to experience the pleasure of active thrusting. Or insert it into her husband's anus to experience the pleasure of pumping his anus.
Is a double-ended dildo actually sex?
Yes, a double-ended dildo is a great way to achieve mutual pleasure. It can be used solo or with a partner, which makes it versatile enough for men and women of all preferences.
What do you call a double-ended dildo?
A double-ended dildo can be called a double dong, a strap-on, or even an evening of fun! A double-ended dildo is used between two people – one with and one without a penis. The shafts are usually the same length but vary in size.
What is a double-ended dildo?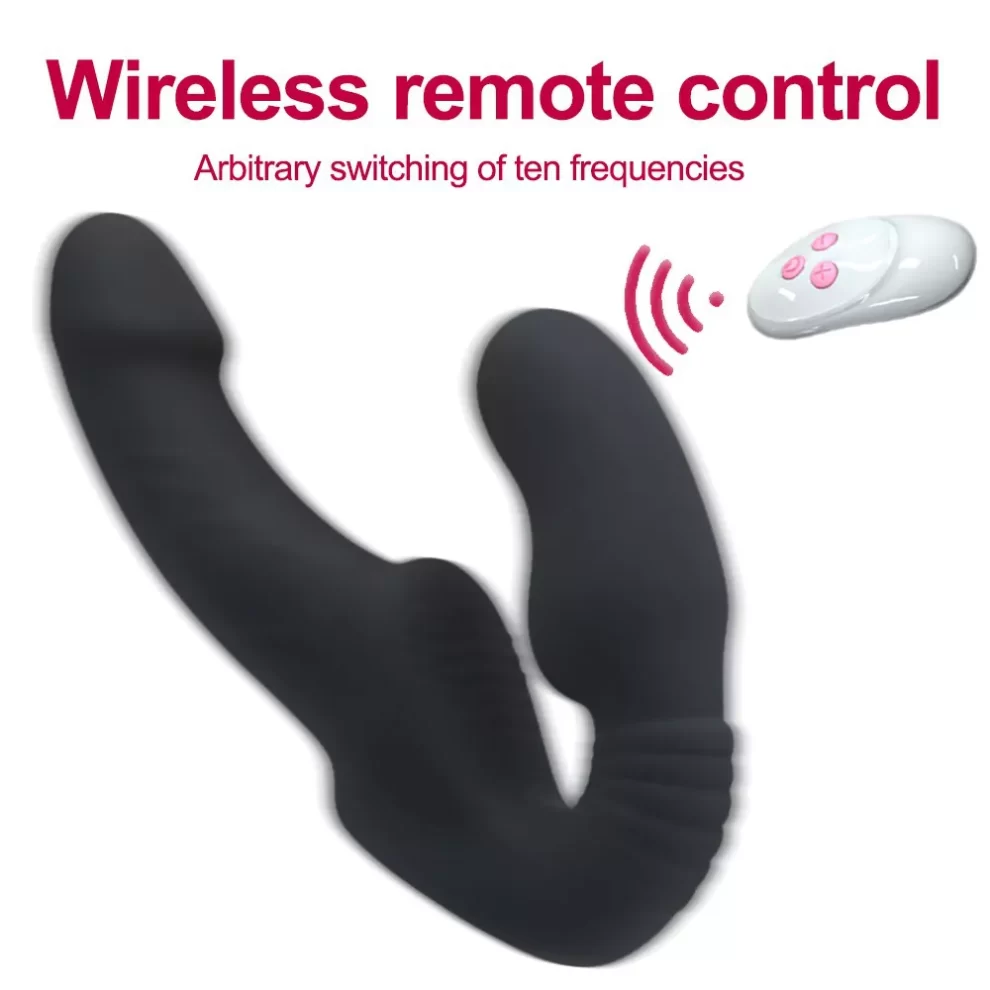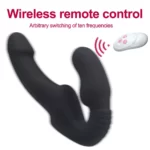 circumference than the other. The majority of these toys even out, meaning they get larger on both ends by around two inches, though some are more gradual or take an up-and-down approach to change size. They can be used with any part of your body that's capable of having pleasure, so the possibilities are pretty tantalizing here!
Where do I buy a double-ended strap-on dildo?
Mr.Dildo is the right place to buy the double-ended strap-on dildo.