If you've ever used or are currently using a dildo, you'll know that size matters, perhaps not for beginners, but for those who have experienced the ecstasy of masturbating with a dildo. A horse Dildo is a type of dildo intended for those who want to take their masturbation game to the next level. It has a slightly different design, both in size and shape, making a significant difference in stimulation.
Let's get into it to learn more about this work of art sex toy and help you choose the one that best suits your body's quirks.
What is a Horse Dildo?
As the name suggests, it is a dildo shaped like a horse's penis. It is a type of sex toy. This type of dildo has a flared head and comes in surprisingly large sizes. When a horse dildo is inserted into the vagina, the flared head produces an exciting pop sensation, and the larger size allows the user to insert it deeper. A horse dildo?
Horse dildos have become increasingly popular among individuals interested in zoophilia. Whether you're a woman, man, or couple, this unique toy can provide intense pleasure by stimulating the vagina or anus. Not only does it serve as a source of gratification, but it can also double as a masturbator. With its lifelike texture and size, it's no wonder why horse dildos have captured the attention of many adventurous adults.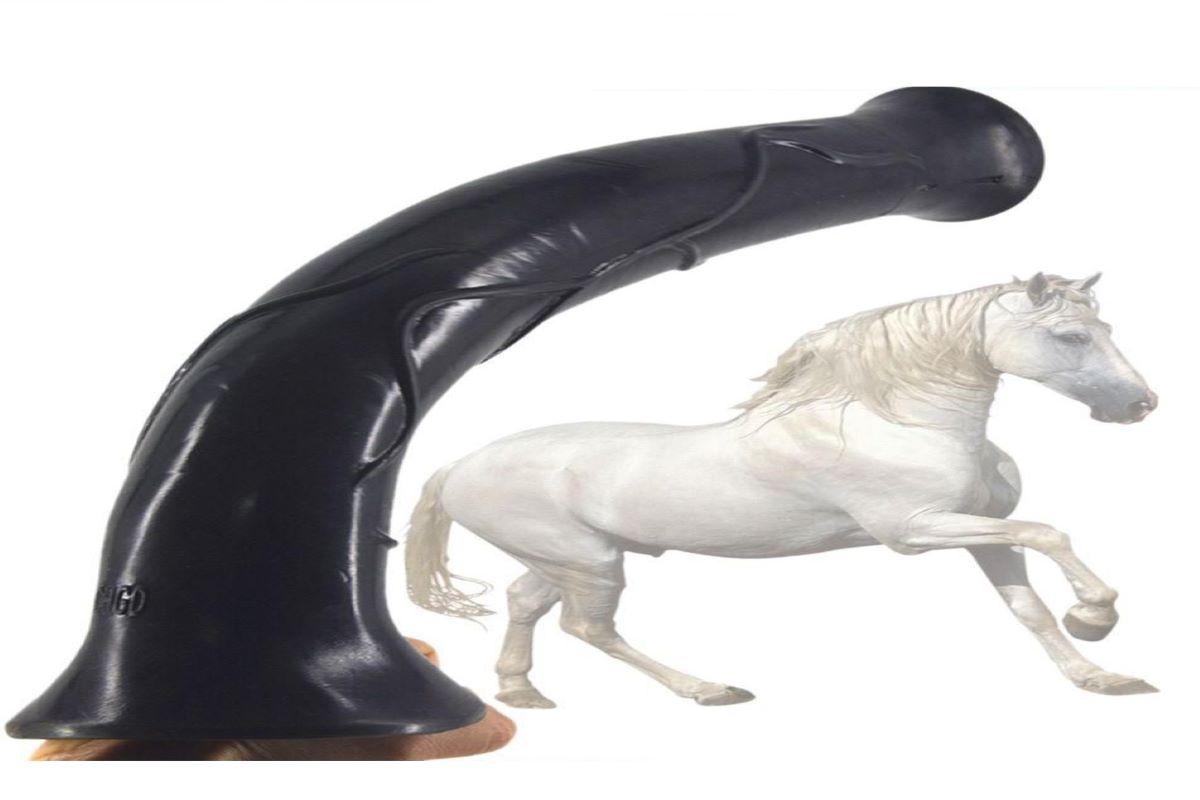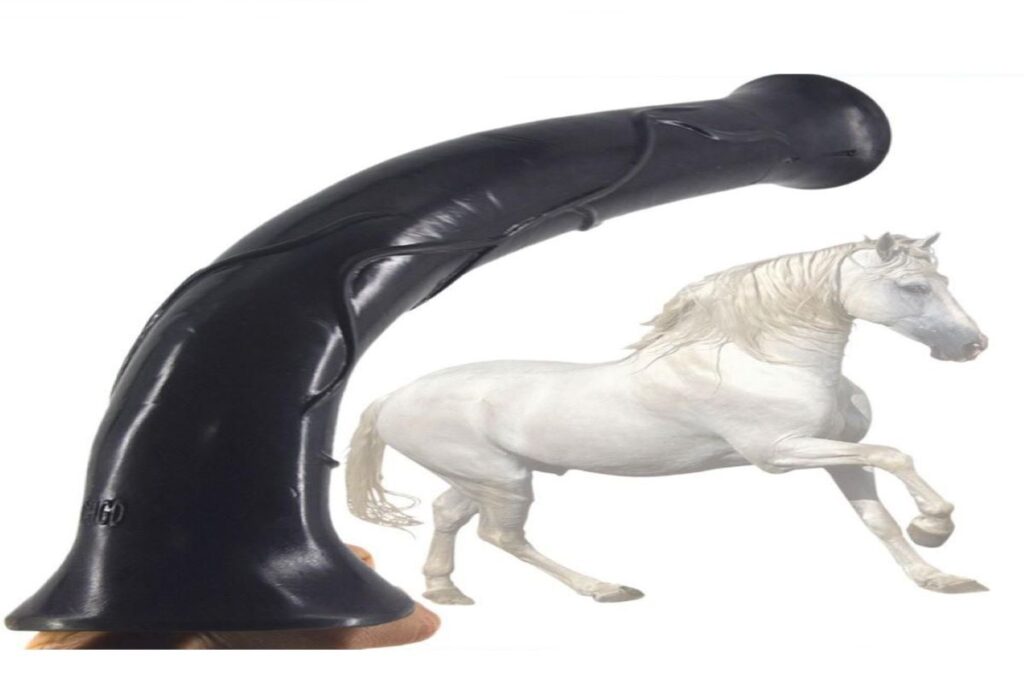 Horse dildos, an exotic pleasure product, offer diverse shapes, sizes, and colors that cater to various preferences. Some phallic-shaped toys boast intricate designs with realistic features like veins and knots, while others are sleek and polished. Interestingly, some horse dildos even simulate the appearance of veins on their surface, enhancing their realism and arousing users' senses.
The material used to craft these toys also varies, with most made from soft, hypoallergenic silicone that is effortless to sanitize. However, some prefer more complex materials like rubber or silicone that provide more intense stimulation, although silicone is generally considered the most durable option. Regardless of your choice, horse dildos will surely deliver an unforgettable experience worth exploring.
Discover our FAQ articles on horse dildos and satisfy your curiosity.
Different Types And Characteristics Of Horse Dildos
There exists a plethora of divergent variations, each belonging to different classifications. The following index enumerates the most well-liked models:
Ejaculating Emission Dildo: This kind is accompanied by a unique feature that expels ejaculation. Its design permits the insertion of a fluid that simulates the ejaculation process, contributing to a more authentic experience. However, this variation's maintenance is inconvenient since it is arduous to cleanse thoroughly and may develop microbes.
Non-ejaculating horse dildo: This kind encompasses qualities typical of conventional dildos, yet it lacks emission features.
Main Features Of Horse Dildo
Material
Dildo materials can vary, but some common materials include:
Silicone: A popular material for dildos due to its flexibility and hypoallergenic properties. It is also non-porous and easy to clean.
Rubber: Often used in cheaper dildos, but can have a strong odor and may not be body-safe.
PVC: Similar to rubber, PVC is often used in lower-end dildos and may contain phthalates, harming health.
Glass: Can be made from tempered borosilicate glass and heated or cooled for temperature play. It is also non-porous and easy to clean.
Metal: Usually made of stainless steel or aluminum, metal dildos are firm and heavy. They can be used for temperature play but may not be suitable for beginners.
It is important to note that some materials may not be body-safe or compatible with particular lubricants, so it is essential to research and choose a high-quality dildo made from body-safe materials.
Horse Dildo Length
Horse dildos are longer than regular dildos. The average length of a horsecock dildo is 8.0 inches, but they can be as long as 10 inches. The girth of a horse dildo varies, but it is usually thicker than the standard dildos. This makes them ideal for individuals who want to experience deep penetration.
Diameter
The accepted norm for a horse penis replica dildo is typically around 6 inches in circumference. Yet, those with a mastery of the craft may venture towards more daring dimensions, reaching up to 8 inches in circumference.
How Big is a Horse Dildo?
Horse-shaped adult toys are available in many dimensions and designs, with the average size spanning roughly 24 inches. They can vary in circumference from 2.5 to 6 inches at their broadest points. Comparatively speaking, human male genitalia typically measures 5 to 6 inches long, while the average depth of a human female's vaginal canal is between 3 to 4 inches, underscoring the stark contrast between equine and human anatomy. Consequently, employing caution and adhering to safe usage guidelines is paramount for those seeking to enhance their sexual experiences with these unique toys.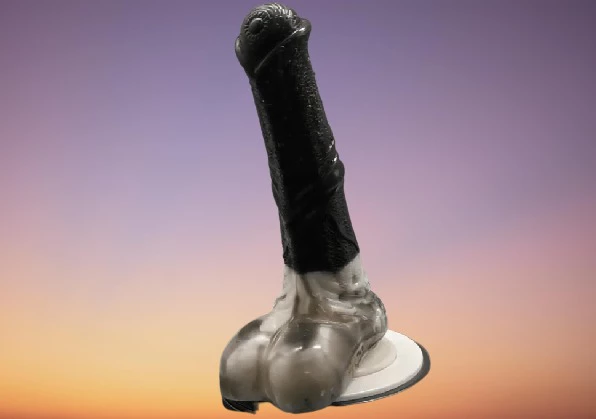 Why Must a Horse Dildo Be Included in Your Collection?
You could just be intrigued. You could be that cat who survived curiosity – don't you think we could use more of those in this world? Consider this: why even want a horse dildo that is so massive that it appears inhuman? Since it is not a human! Dildo, it's a horse! Keep going!
Or perhaps you've decided to indulge your sense of adventure! You've seen how they do it in porn videos…do you think you can do it? Is that what you want to do? We both know that porn isn't always authentic. However, a horse dildo is…real, genuine, and right here for you to try!
(I should mention that these dildos are made of body-safe silicone and do not pertain to a horse. I'm just placing this out there in case you think I have several horses loaded somewhere that is missing a specific part because it's in my bedside drawer. I like unusual-looking dildos named after animals, but I wouldn't say I like animals being harmed. You, too, should not be.)
You could be someone who has developed a taste for unusual dildos. Just like me. I fully intend to purchase a horse dildo for myself. I called people I knew at 7 a.m. to inquire about their life experiences with a horse dildo.
You have a weakness. I see you, comprehend you, and appreciate you. Continue reading to learn more about horse dildos: products and solutions!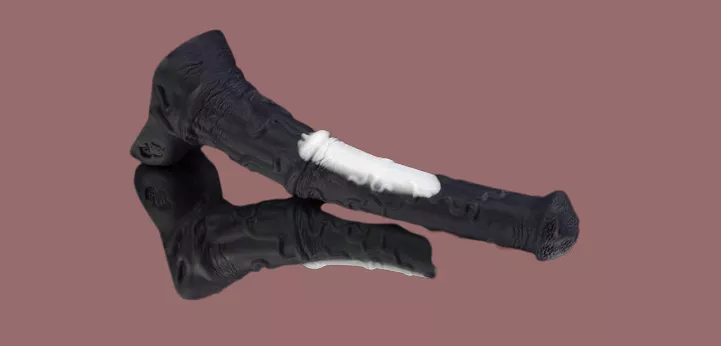 How Do You Know if You Need a Horse Dildo?
Many studies have been conducted to determine what size best suits a woman. It's not a regular-sized dildo or penis. Women are picky when it comes to clothing. When they go for regular intercourse, their choices change pretty quickly. For a long time, a normal-sized dildo might not be the best sex toy for a woman.
After a while, you may find your regular-sized dildo unappealing. That's because you already know how it feels when a normal-sized dildo enters your body. Your body now craves something larger to experience new sensations. It's time to call in a horse dildo.
You may be unaware of how it looks or differs from regular dildos. Sex toy manufacturers frequently attempt to replicate the penises of famous porn stars. You have a large dildo, which is not as large as a horse dildo.
A horse dildo has a distinct shape. It has a flared head and a thrilling pop sensation when you insert it into your vagina. These dildos are much giant and thicker than anything you've ever tried. These are reproductions of horse penises. You should get one to know how a horse's penis feels as it digs deeper into your hole.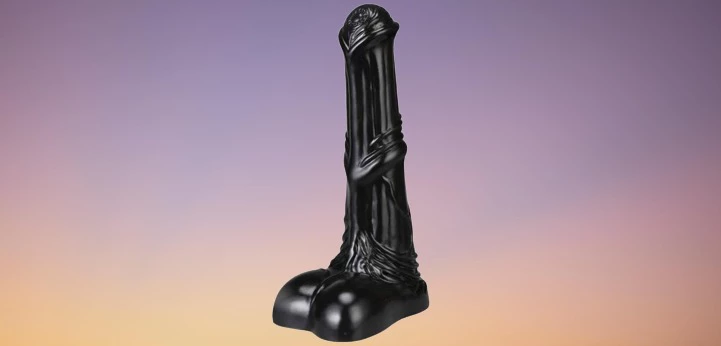 Are You Ready to Ride the Horse Dildo?
If you look at the size of a horse dildo, this question will come to mind. It is pretty significant and may frighten many people. Do not be alarmed because you are already familiar with the sensation of a regular-sized dildo penetrating your holes.
If you need to take precautions, using a horse dildo in the vagina and the anus will be more pleasurable. You can try it once, and size is significant when satisfying your lowest cravings and desires. If you use sex toys regularly, but it doesn't satisfy your desires permanently, is a horse dildo very attractive to you?
The ultimate purpose of horse dildos is to provide the user with the most sexual pleasure possible. You're unsure if it's too big because you've never pushed anything that big into your vaginal or anus. If trim or regular dildos aren't satisfying your cravings, you need a horse dildo.
The horse dildo may look a bit, bringing much pleasure to the sex life. So many people buy it, and after they buy it, they are ecstatic after using this oversized sex toy for vaginal and anal play.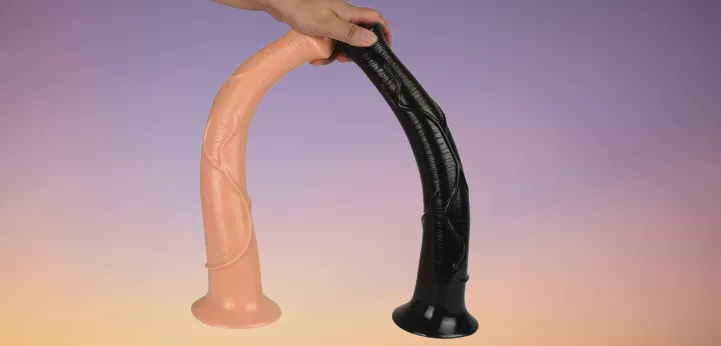 How to Use a Horse Dildo Safely?
Choose the Horse Dildo Size That's Right for You
If you are a beginner when it comes to using horse dildos or if you have no prior experience with them, it is crucial to begin with, a smaller and more manageable size. Going too big too quickly can result in discomfort or even injury. A general guideline is to choose a size one to two inches smaller than your partner's penis or the size of their butt plug. This allows the horse dildo to feel more significant than it is, and as you become more accustomed to its use, you can gradually increase to larger sizes at your own pace.
Professionals may start with a horse dildo measuring 9.5 inches or more and gradually work to larger sizes as they become more comfortable. It is essential to select a size that you can handle comfortably, as choosing a size that is too big may prevent you from maximizing its use. This could result in a painful tear or injury in the worst-case scenario.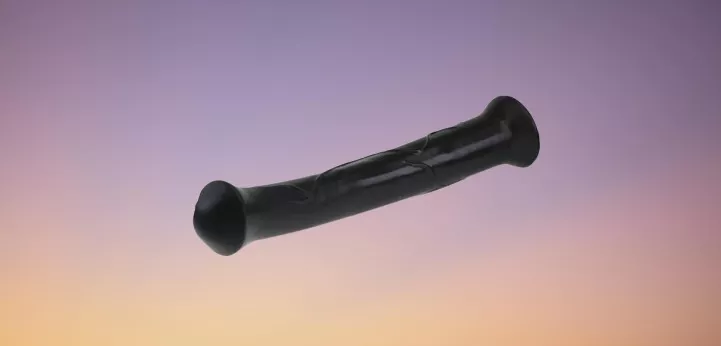 Ensure Cleanliness
Your extremely large dildo will penetrate your most profound interior areas. Therefore, a thorough cleaning guarantees your encounter is secure, sanitary, and healthy. Cole advises giving the dildo a good wash in hot water or using a sex toy cleaning before using it, even if it is brand new.
Additionally, thorough cleaning or using condoms will help lower the risk of STIs if you want to share the sex object with a partner.
Make Your Horse Dildo Warm
Before using your horse dildo, it is essential to scrutinize it, like any other sex toy. Due to its large size, it may take some time and experimentation to ensure it can be comfortably inserted into your vagina. You should also check the temperature of the horse dildo, as silicone material tends to retain body heat, resulting in a more realistic experience when it comes into contact with your skin.
This contrasts with other materials, such as jelly or rubber, which tend to be colder. While the warmth of the silicone material can be comforting, it should be noted that it may take longer to heat up than other materials. Keeping your horse dildo warm can help you achieve a more comfortable and pleasurable experience.
Apply a High-quality Lubricant
Lubricant is crucial for all sexual activities since it makes anal and vaginal insertion considerably safer by lowering the danger of injury (tearing) and pain. It also feels fantastic to have everything slipping and sliding around freely.
If you intend to use the dildo anally, a thicker, longer-lasting lubricant is required. However, if your sex toy is silicone-based, avoid using silicone lube, which will damage the toy.
However, you can use a condom over the toy before applying the silicone lube.
There are also anal-specific lubricants that work exceptionally well with large dildos. Remember that the anus does not self-lubricate like the vagina, so extra lube is essential.
Be Gentle With Yourself
If you're new to big toys, starting small and gradually working your way up is best. Giant dildos may be brutal to insert at first, so take it slowly and get into positions that allow you to spread out comfortably.
Never use a large without first performing foreplay or warming up, as you could injure yourself. When you're ready, lie on your back with a pillow underneath you, your legs raised and spread.
Squat over the dildo and lower yourself onto it as an alternative. This gives you greater control over the insertion depth, allowing you to proceed at your own pace.
Explore
Your body will become more relaxed once you've inserted the widest portion of the dildo. This means allowing you to investigate the sensations at your leisure. For some people, twisting the dildo in them to stimulate all the internal erogenous zones works. Others tend to favor thrusting [with the toy] in and out.
So, when you're ready, go ahead and explore. Experiment with various motions and speeds, but always begin slowly and steadily and work your way up.
Pay Attention to Your Body
You should be able to enjoy every inch of your massive dildo with ease and pleasure if you pay close attention to what your body is telling you. The main rule is to stop if you feel any pain or discomfort.
Selecting Your First Big Dildo
Always start smaller than you think when purchasing your first large dildo if you're unsure which would be best for you. When selecting your first large dildo (for yourself or your partner), remember that the body has limits. Some people may be unable to manage a large dildo, especially vaginally, because it can only go so far.
All in all, the horse dildo is a valuable and perfect sex toy for every woman. It's time to halt our frantic chase after the meaningless "hyper-power" in every walk of life. After all, life is not a tally of the gold mines we spend our whole life painstakingly digging, but rather heaven that can be seen simply through a satisfying toy.
Anyway, the option is yours!