In this world, we cannot ensure the accompany of others, but we can try our best to enrich our own lives without bothering others. It's also a kind of sense of achievement sometimes. However, some of you guys may don't know the basic information and important features of dragon dildos. Don't worry, I will help you through these 11 questions.
1. WHAT IS THE CHEAPEST BAD DRAGON DILDO?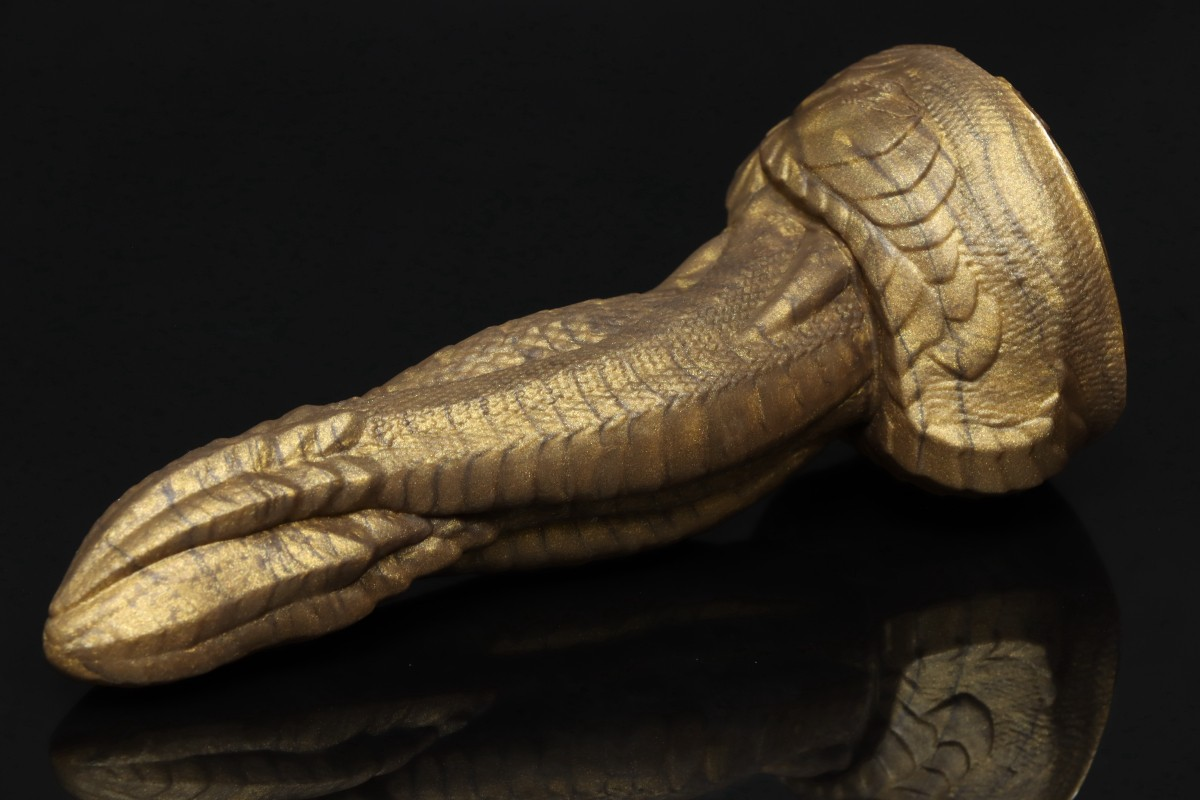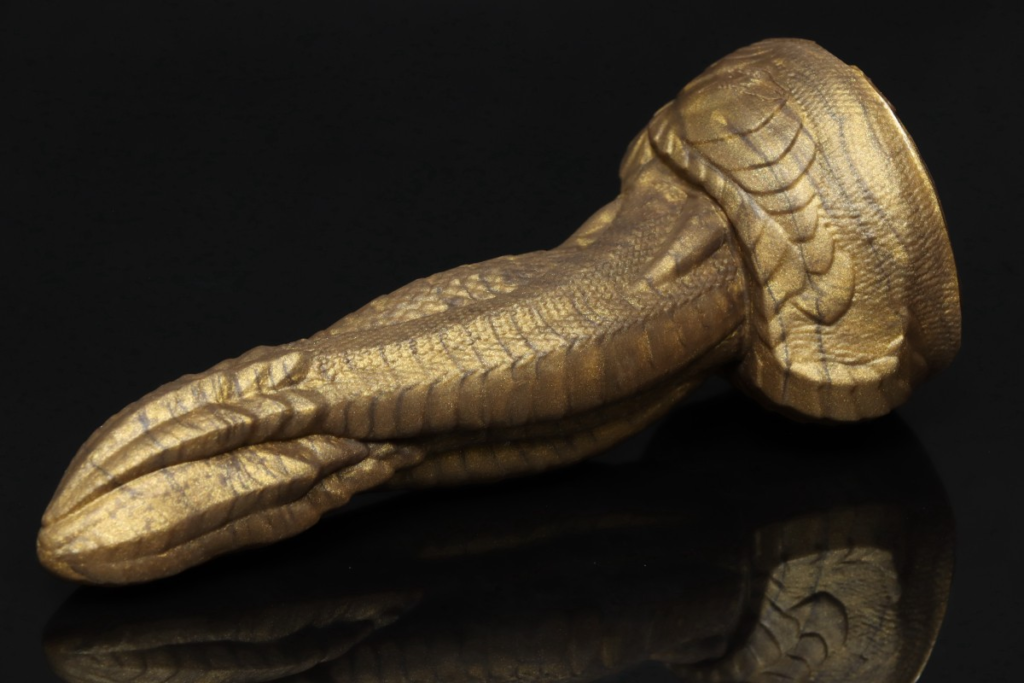 Orochi®
This product can let your experience become a fantastic show. It begins with a thick, ribbed head. A fantastic insert is brought about by several curves that converge at the tip and blossom throughout the head. This enjoyable voyage is continued by scale-like textures scattered throughout the shaft, coupled with ribbed bends and curves to constantly switch things up. Orochi® is a great toy, especially for those wishing to experience something genuinely unique thanks to the variety of textures it has all throughout its shaft. As a result, some people could find that the feelings take some getting accustomed to, but we guarantee that this will hit quite a distinct feeling that you might not have known you needed to experience!
It will provide numerous hours of special enjoyment.
Size: Mini Color: Rogue
Firmness: Medium Accessories: None Price: $65.00
2. WHAT IS THE LARGEST BAD DRAGON DILDO?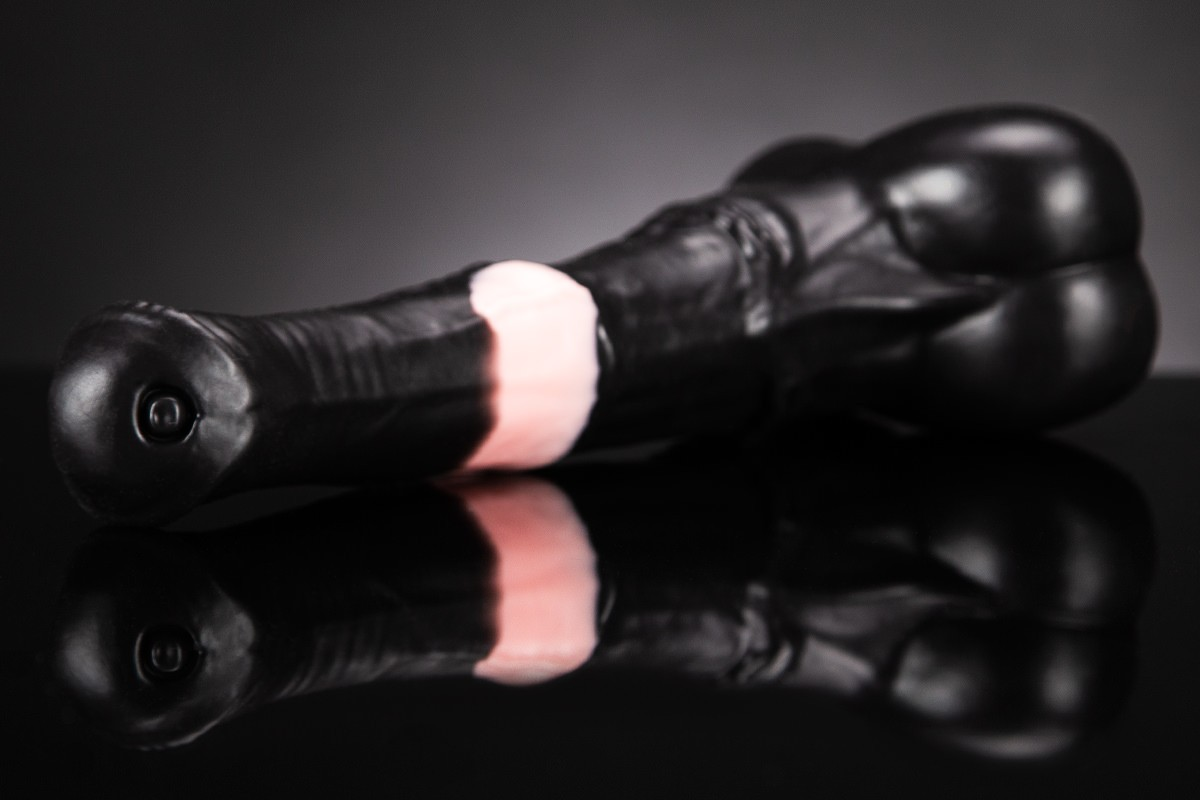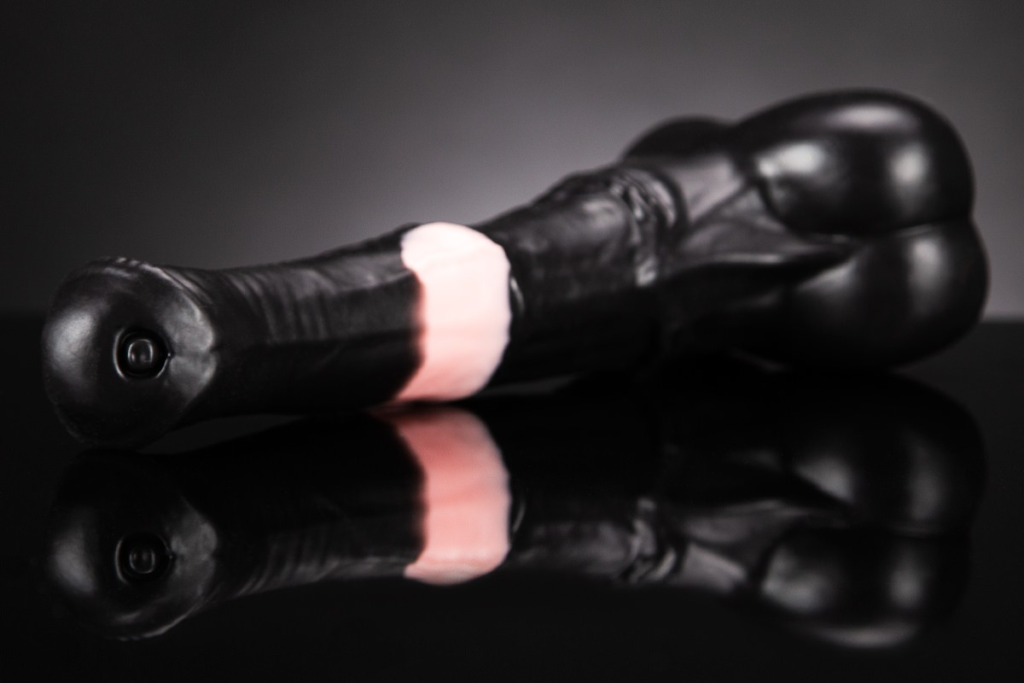 Chance Unflared
Grab your saddle! Chance (Unflared) is ready to be tamed and you're just the one for the job. With a subtle coronal ridge just below its tip, this toy will slide its way into your personal favorites in no time.
Once you get through this stubborn stage, Chance's veiny, lifelike texture and the modest medial ring will start to softly sink into the deepest recesses of your enjoyment.
Chance, our longest Bad Dragon toy, is a gentle giant with tremendous girth and length. Chance is the ideal partner for depth play and p-spot stimulation. Take control and combine Chance with a cum-tube for a pleasing coupling.
Powerful and challenging, Chance is a pure pleasure to ride.
3. WHAT IS THE BIGGEST BAD DRAGON DILDO?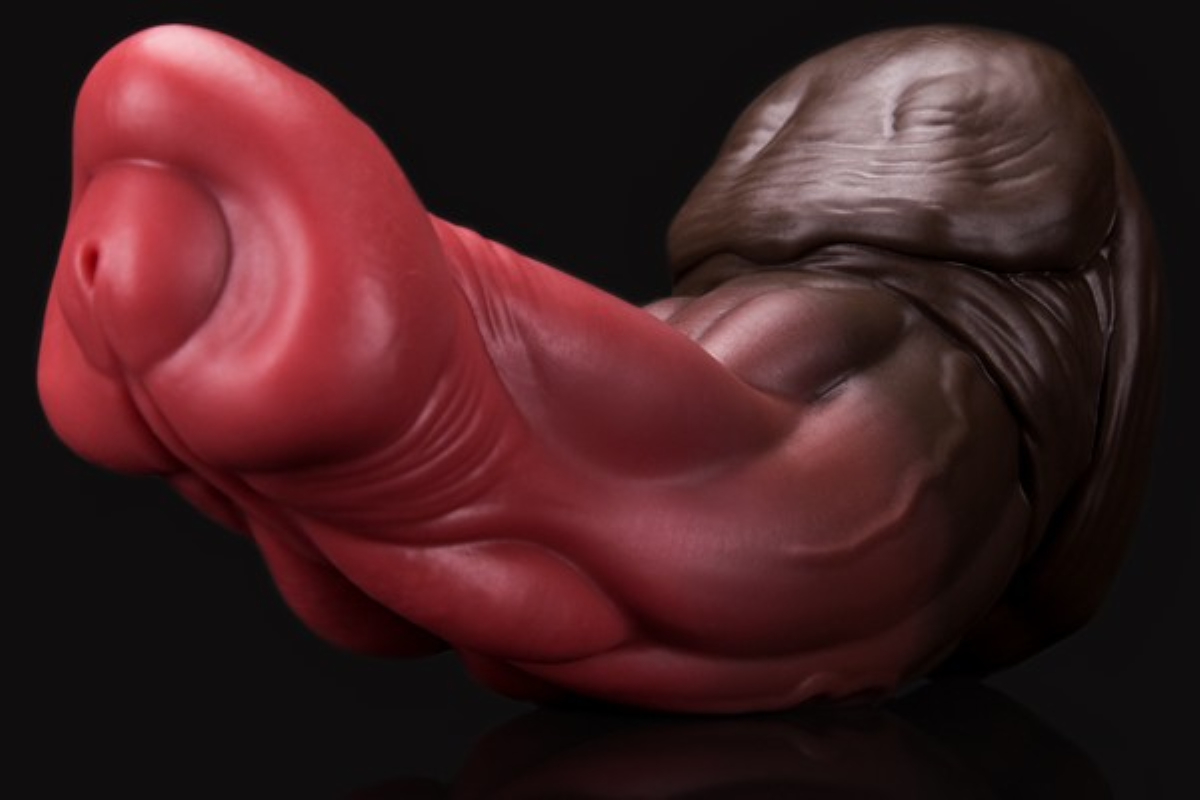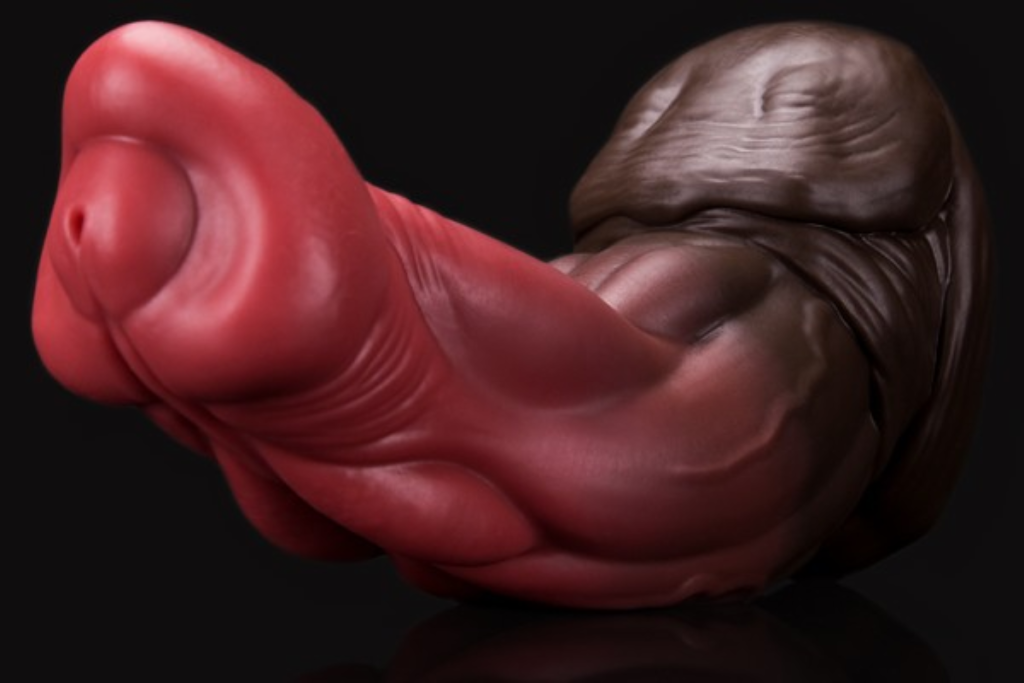 Stan
Here. He arrives. Stan has a towering, statuesque stature and a mind-blowing girth that are sure to satisfy your wildest desires. He can't be contained at all, and neither will your delight.
This strong monster will fill you up and constantly leave you wanting more because of its distinct musculature, finely detailed veining, deep curve, and a blunt head. There is no stopping him once he has gotten inside you. With each thrust, you'll get closer to him till you achieve your peak because he has you
in his hands.
Don't let Stan escape—add a suction cup for even more fun trying to tame the beast.
4. WHICH BAD DRAGON DILDOS HAVE A CUM TUBE?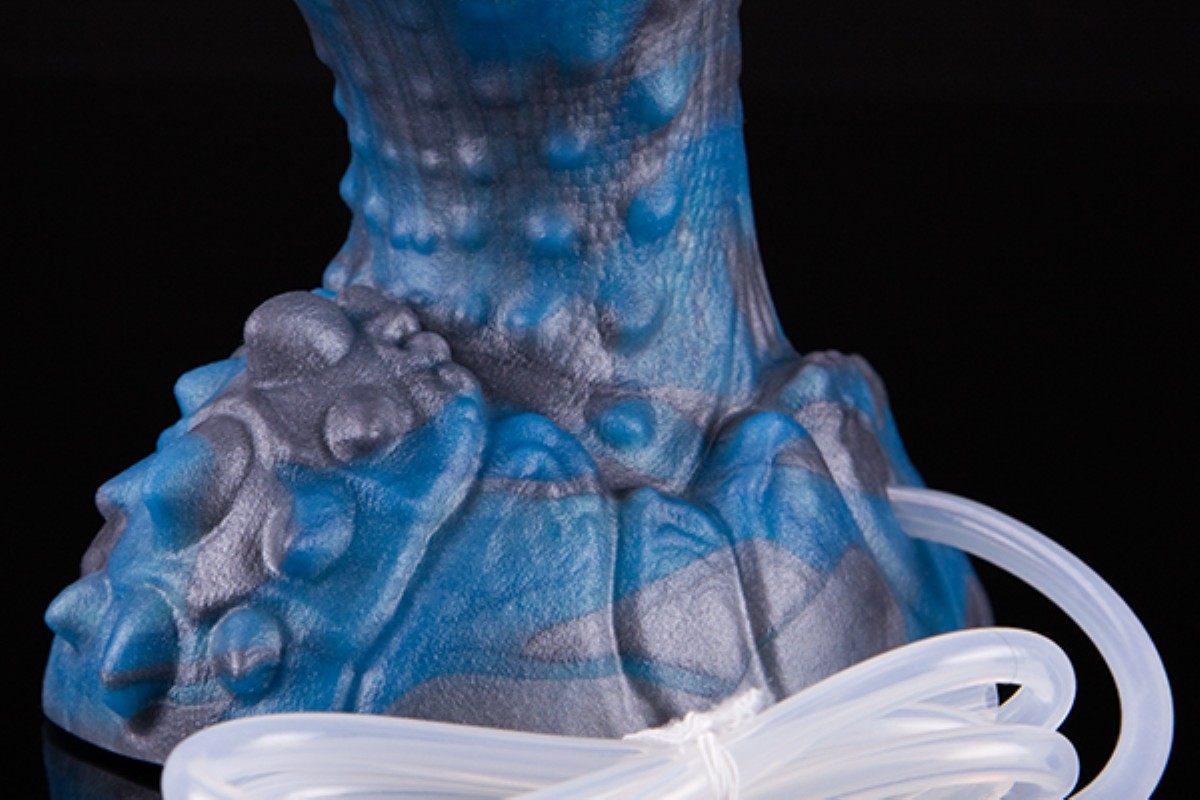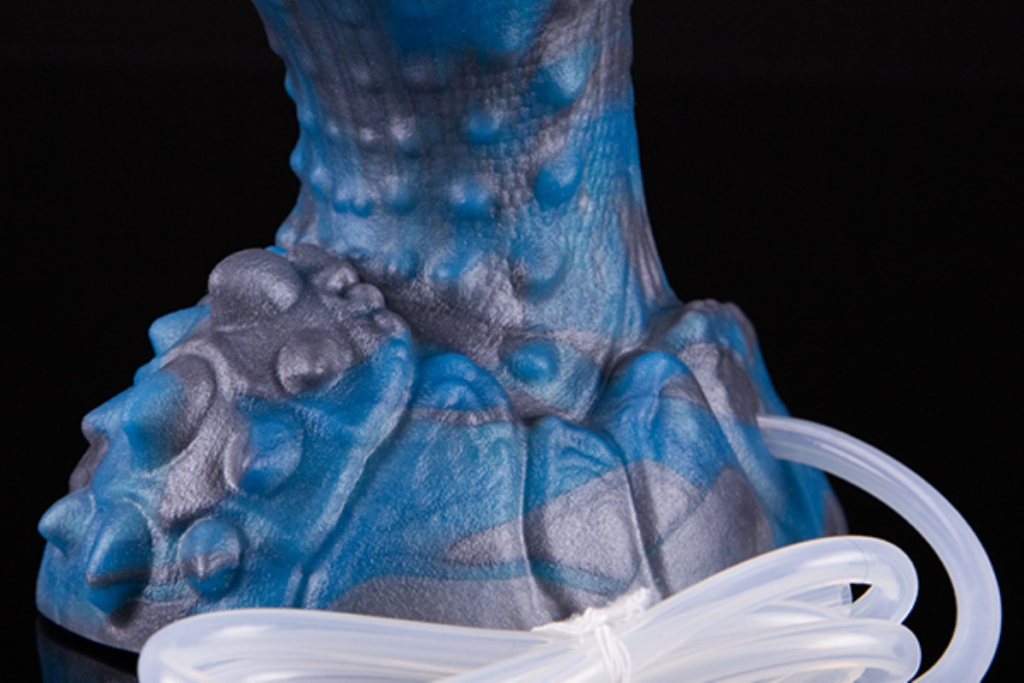 These are extras that can be added to your dildo as well. The cum Tube is a special option that few businesses if any, provide. Simply said, Bad Dragon will make your dildo using a cum tube mold and will insert a little tube through the base, up the shaft, and out the very tip. The other end of this tubing is connected to a sizable syringe.
With the cum tube, you may spray lubricant into the dildo's tip and out the other end, giving the impression that the dildo is ejaculating.
Due to the size or shape of the shaft, some dildos cannot be equipped with a cum tube.
Even more realistically, Bad Dragon sells "Cum Lube," a creamy white lubricant that can be utilized with your cum tube dildo. Finally, you get to choose if you want a suction cup installed on the base.
As you can see, Bad Dragon goes above and beyond to offer a service that is incredibly special and to let you make your very own bespoke dildo that will be one of a kind. Although they can't promise that your design will come out precisely how you imagined it would, they do an excellent job of producing some incredibly gorgeous dildos.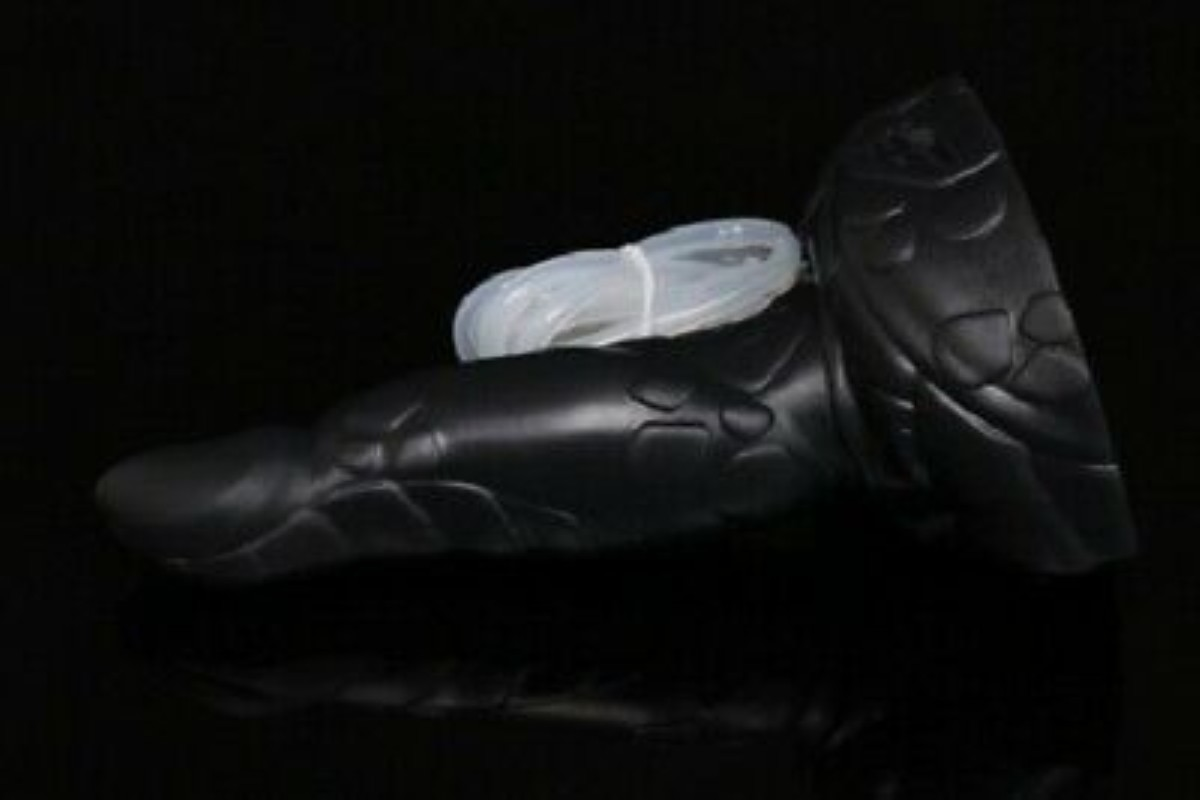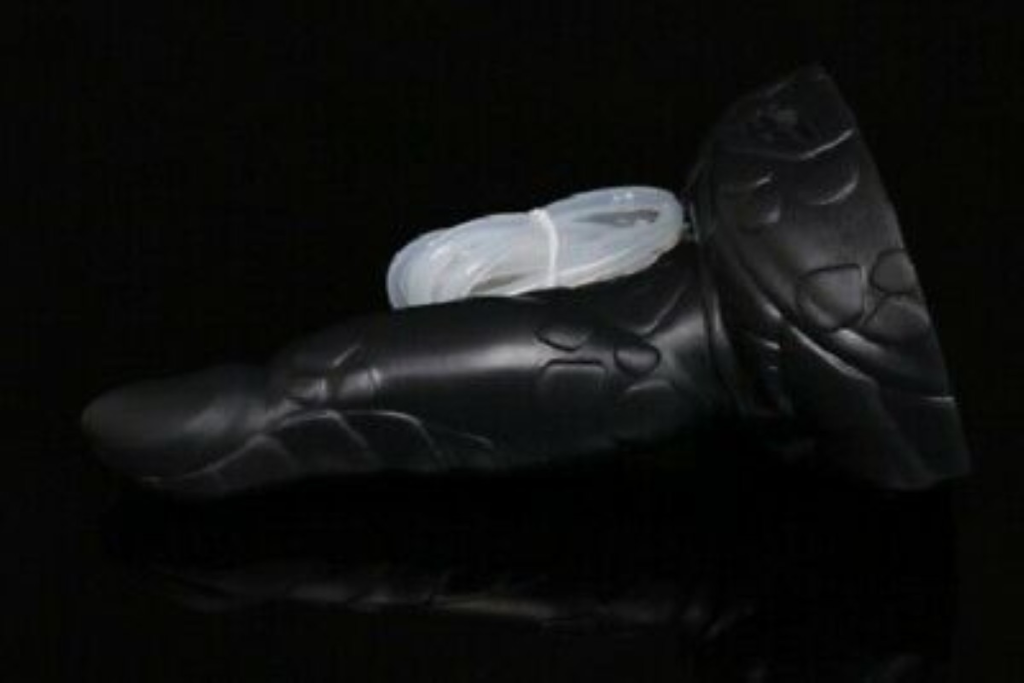 NEW Bad Dragon SPITFIRE Medium Dildo Fantasy Silicone Sex Toy w/ Cum Tube Bundle Dildo Silicone Sex Toy SPITFIRE. Add-ons: 8 oz. Bad Dragon Cum Lube, Syringe, in a bottle. Yes, the Cum Tube Option. Each toy will be distinctive and have characteristics and "beauty marks" that make it unique and one of a kind thanks to the hand-poured technique.
5. HOW CAN A 14 -YEAR- OLD BOY GET A BAD DRAGON DILDO?
You should visit a town where no one knows you because you don't live there, is my recommendation. Visit Spencer's and get your sex object. The worst-case scenario is that they decline, which would be embarrassing but you wouldn't have to see them again.
Additionally, if you purchase something that is, um, enormous, I advise you to visit a pharmaceutical store (ideally one with a self-checkout) and purchase some lubricant for yourself. Additionally, be sure to use a spray designed for sex toys to prevent infection.
Aside from that, disregard the responses that discuss how inappropriate it is for a teenager to have a sex toy.
6. WHY DO MEN USE DRAGON DILDOS INSTEAD OF DICKS?
1. They aren't dirty as dicks
Human dicks are disgusting; they consistently taste disgusting and have a musky odor. A just washed nasty dragon toy, on the other hand, doesn't taste bad, doesn't have an odor, and stays clean once you clean it.
And don't even get me started on all the disgusting fluid that dicks leak…
2. The size can be customized to your liking
Therefore, one aspect of dating guys that every woman (or gay man) will be aware of is that dick sizes vary. But size can be a barrier for novices or those with delicate gag reflexes. Since there is no method to pick real-life people based on their dick size, you will either get a baby penis or a lightning rod.
However, with Bad Dragon, I can pick the exact size, allowing me to choose a size that suits me. Even though there are only 4 set sizes, I believe it is more than adequate given the variety of models.3. They feel
3. SO much better human dicks often have a flat feel, are frequently smooth, and lack any bumps or ridges that can add to the pleasure.
However, if you obtain anything like a tentacle or a wolf cock, it will have a more aesthetically beautiful texture and be different in shape from anything you could find in reality.
Everyone will probably concur that being penetrated by something with texture is preferable to being touched by a flat object. Speak to any female who uses a hairbrush for masturbation.
4. They can't hurt you. Men can do all sorts of damage, but bad dragons, no they can't. They don't talk back, they can't yell at you, they can't abuse you, they can't leave you, and they only exist for your pleasure.
For me, I hate dating men, so this is a very big positive.
7. BAD DRAGON DILDO SUGGESTIONS FOR A WOMAN WITH A LOW-SITTING URETHRA
You can try inserting and removing a hard toy while applying greater pressure to the perineum at the base of your vaginal entrance.
It would make sense for a smooth toy to have at least one smooth side.
Specific toy preference: Pretzel is a pretty nice option; aside from the large textures, the curves are good for me and it is smooth.
Knotted toys are very enjoyable because, once you've inserted one, you can just keep fucking yourself with the knot with slight motions. It feels great when a large bulb rubs across the g-spot.
The design of Winston's tongue, which has a small v shape on the topside, makes it a wonderful pick as well.
8. WHICH IS THE BEST BAD DRAGON DILDO FOR GAY MEN?
I would advise Nova. (For me, ridges that are too stiff are too pronounced; a soft is ideal.) Because of those ridges on my prostate, I was able to conceive three times in 15 minutes.
Tucker is amazing since he has a knot and a satisfying head pop-in. Also enjoyable is a nocturne.
Even better than some of the knotted ones are other excellent ones that lack knots.
One of my all-time favorite shows is Nova. Give him a go if you feel comfortable with him, but I'm not sure whether I'd suggest him as a beginner's toy.
9. WHAT IS THE BEST YOU'VE EVER SEEN /FEEL THE BEST?
In our evaluation, Ika is the top Bad Dragon dildo. It is constructed with high-grade silicone, which is phthalate-free, hypoallergenic, heat-resistant,, and long-lasting. It has a smooth feel and a seductive appearance thanks to the material.
The dildo can be customized to meet your specific needs and desires:
It's available in 5 different sizes (mini, small, medium, large, and extra-large). You can choose to have it in either soft, medium, or firm firmness.
You can select the specific color you want on your dildo from the available 30 presets. And if that's not enough, you can further customize the color by handpicking your patterns. Bad Dragon went all out with the dildo's design in addition to the material and customization. The shaft has a beautiful curvature, and sucker pads run the width of it to give the encounter a dash of adventure. Additionally, it features ridges that, when they pass over your clitoris, assist to heighten the pleasure.
We like Ika because of its futuristic appearance and atmosphere. It is composed of the best silicone available, and the shaft is perfectly crafted to convey the energy of the "dragon" inside of you.
Additionally, it comes in a variety of colors, sizes, and firmness levels!
Material: Silicone
Insertable Length: 5.25 – 15″ Circumference: 4.5″ – 11.5″ Colors: Multi-color
10. WHICH BAD DRAGON DILDO IS GOOD FOR BEGINNER ANAL?
The shape of the Echo is amazing! You will love it as a toy. Sleipnir is fantastic and really thick.
Nova is a lot of fun. Among numerous toys, its texture is excellent.
The form of Cracker is excellent. The texture of the little and huge one, however, is really intense, IIRC. Consumes lube.
By the way, a miniature Sleipnir and a miniature Echo are cost-effective!
11. WHICH BAD DRAGON DILDO IS BEST FOR PROSTATE STIMULATION?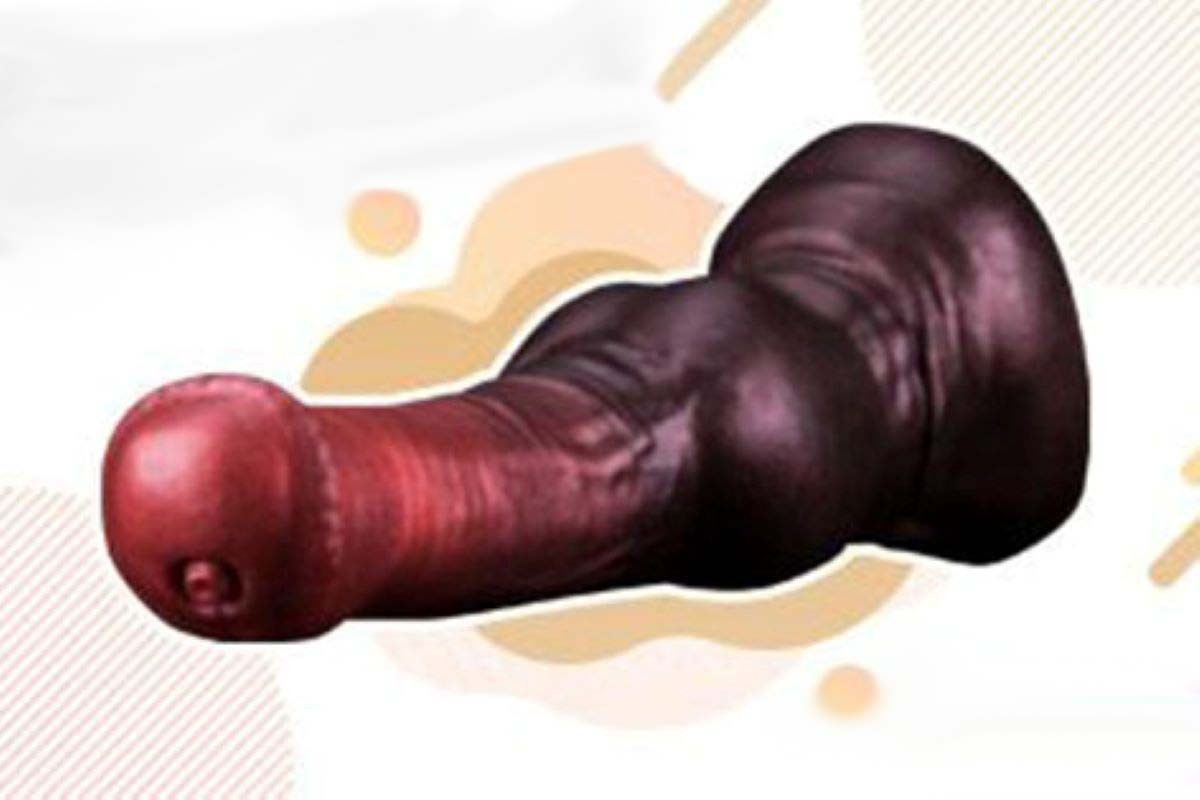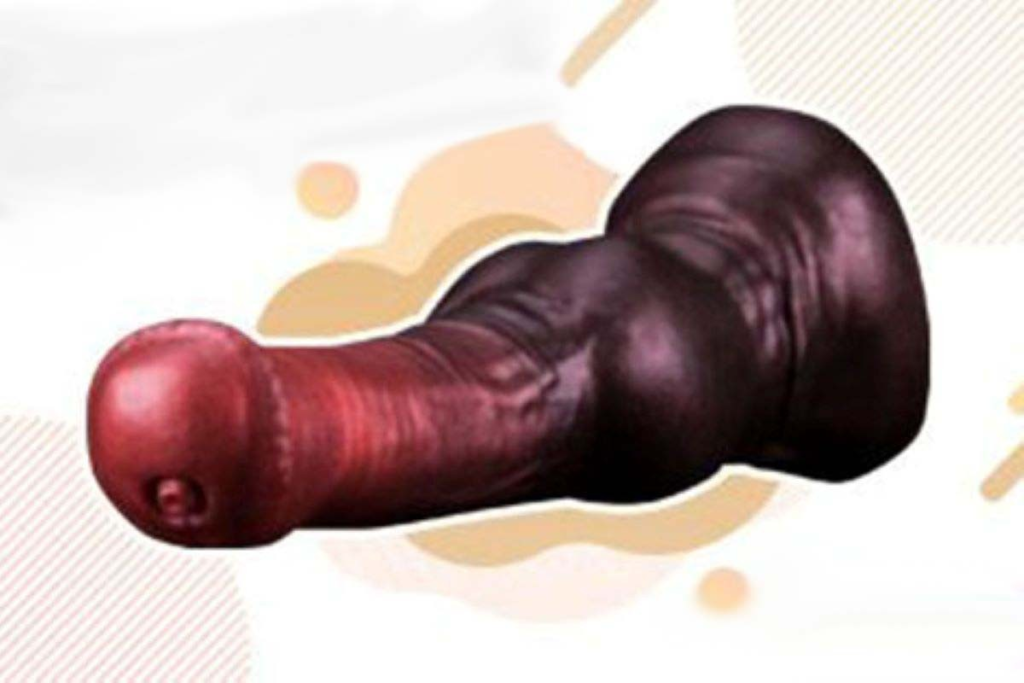 Tucker
MATERIAL:Silicone SIZES:4
SMALL:7.25″ long, 1.5" (at the top) – 2" (knot) wide EXTRA LARGE: 11" long, 2.6"-3.8" wide
TEXTURE: Mostly smooth, has ridged head
Tucker is a thoroughbred that will rock your world as far as horses go. This toy has a killer knot and mushroom tip combination.
Tucker is a fantastic Bad Dragon for men wishing to give their prostate a nice rubdown because of the dome-shaped head and a crown of bumpy glans.
Although this horse is excellent for anal pleasure, it is not very simple to tame.
The absence of a tapering head is mostly to blame for this. You'll encounter difficulty there because the knot is heavy as well.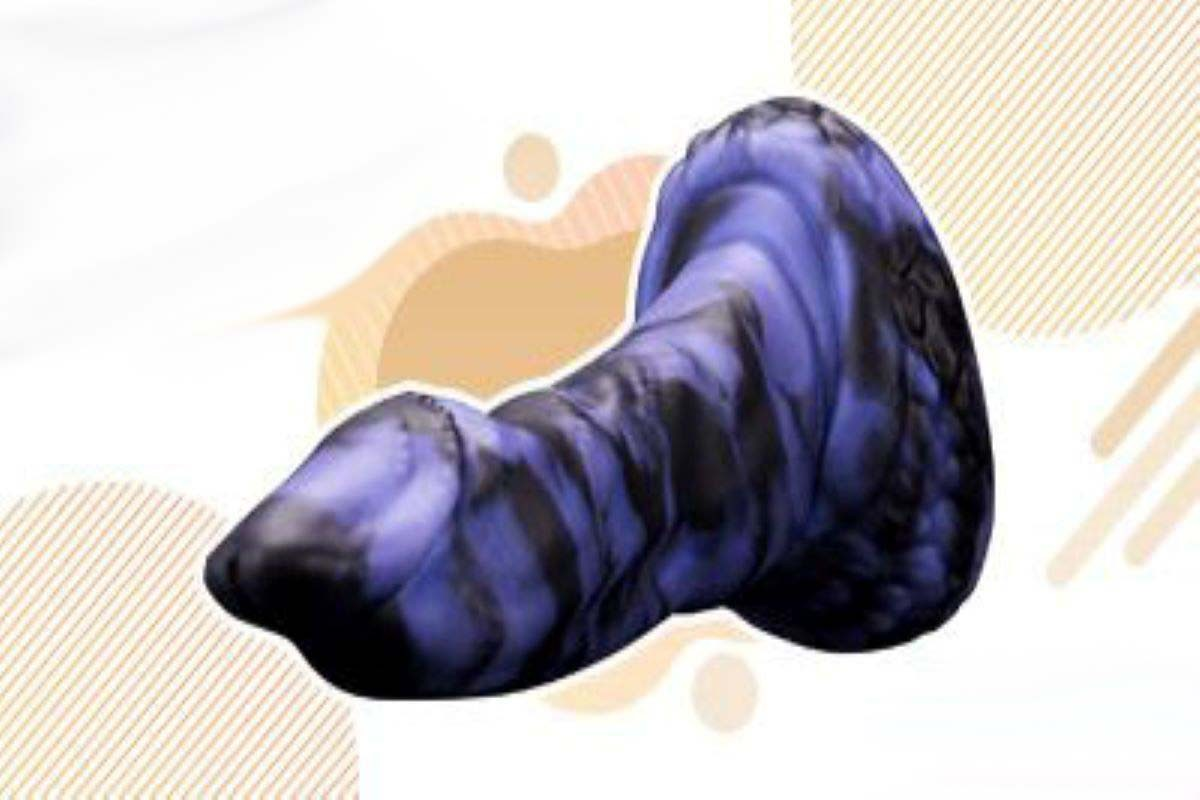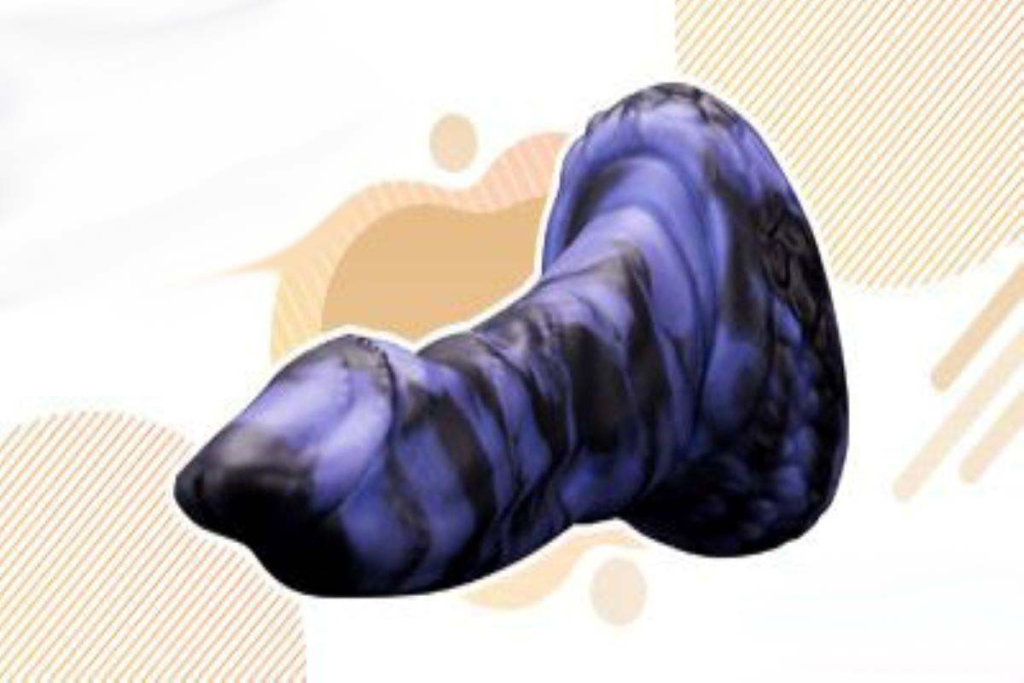 Snep
MATERIAL: Silicone
SIZES:1 MEASUREMENT: 8″ long, 2.25" (at the top) – 2"(shaft) wide TEXTURE: Mostly smooth
Snep is as nice as they come when it comes to feline dildos, which aren't all that common.
When thrusting, Snep feels fantastic.
Its tapered tip makes it simple to insert, and because it isn't sharply curled or ridged, you can really get into it with enough lubrication.
The small nubs on Snep provide the impression of more spiciness. However, if the stiffness is soft or medium, you might not notice them as much. But firm makes them so much more pronounced.
Although Snep's shape is conducive to thrusting, it lacks the powerful curvature that can so effectively impact the prostate.
However, it doesn't mean that using this device to have prostate pleasure is impossible; you only need to experiment with the angles.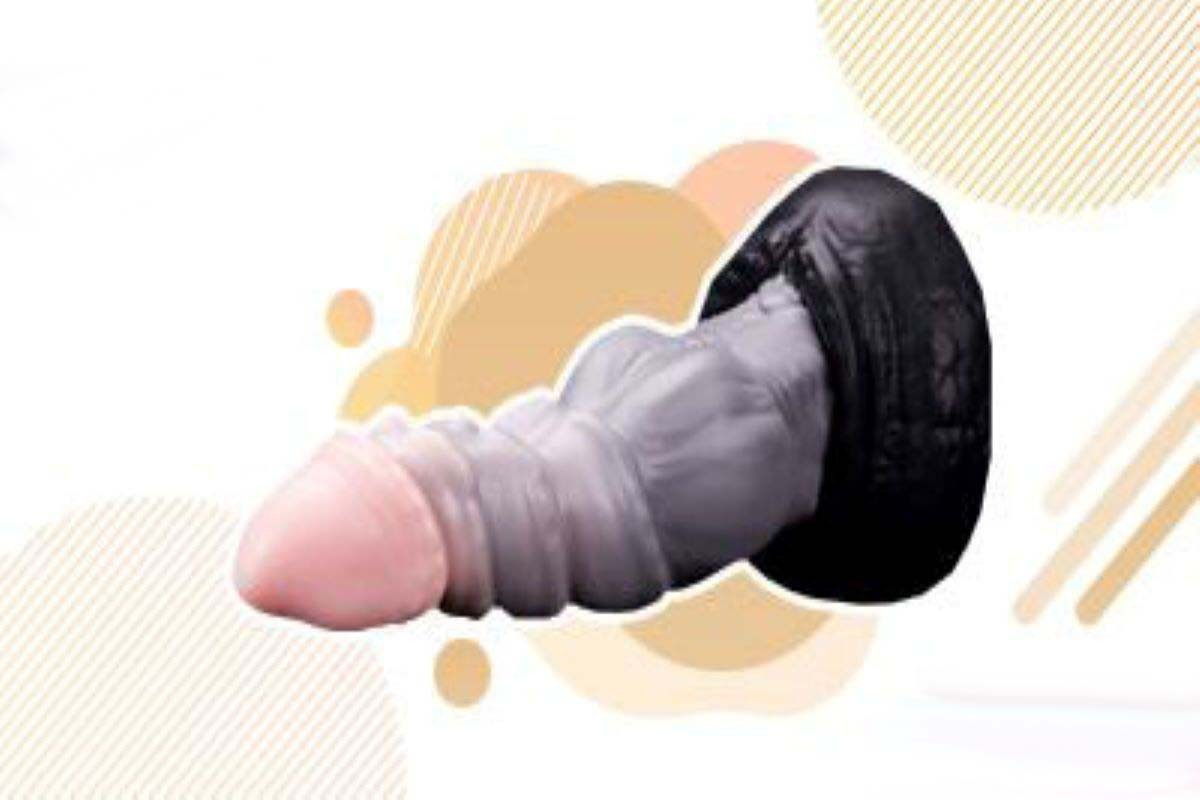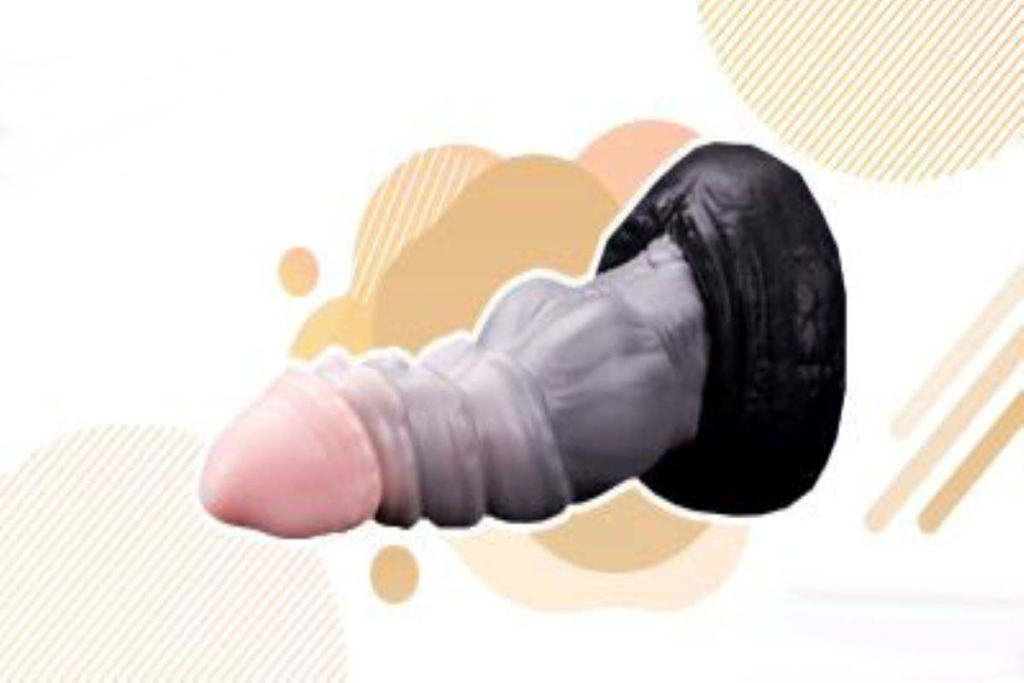 Nova
MATERIAL: Silicone SIZES: 4
SMALL: 7″ long, 1,5" (at the top) – 2.1"(knot) wide EXTRA LARGE: 13.75" long, 3"-4" wide
TEXTURE: Heavily textured
If you enjoy intricate texturing, Nova will satisfy your needs.
You won't have any trouble incorporating Nova within yourself because the tip is tiny. Furthermore, it has gorgeous, deep crests that feel like a new cock is penetrating you roughly every inch.
Nova is a fantastic prostate pleaser as a result of all that texturing.
But when you take the ridges out, they don't feel quite as good, so milder firmness will work better. The foundation is a little bit awkward. As a result, after using it for a while, you might not like how it feels in your palm.
In all, Mr.Dildo is waiting for you at any time. Wherever you are, we are glad to serve you with the best toys to let you experience orgasm.