Dragons can be beautiful, majestic, terrifying, and enormous. Because of this, dragon fetishism is becoming increasingly popular.
In addition, mythology suggests that dragons frequently had relations with lovely women. Therefore, if you're hunting for your dragon, you should be aware that certain companies make dragon dildos.
Dragon sex toys are of the highest quality and can provide a fun alternative to traditional sex. These toys, which supposedly resemble a dragon's penis, come in a variety of sizes and shapes. So this is the ideal time to fulfill any dirty dragon riding dreams you may have had!
The fact that dragon dildos provide something novel, distinctive, and kinky is among the most obvious reasons why people adore them. Dragon dildos can be a great substitute for genuine dragons as it is quite difficult to have sex with one because they don't exist.
Anyway, you can play with them when you're out of it at any time. I promise they will let you feel energized and relaxed again!
WHAT ARE DRAGON DILDOS?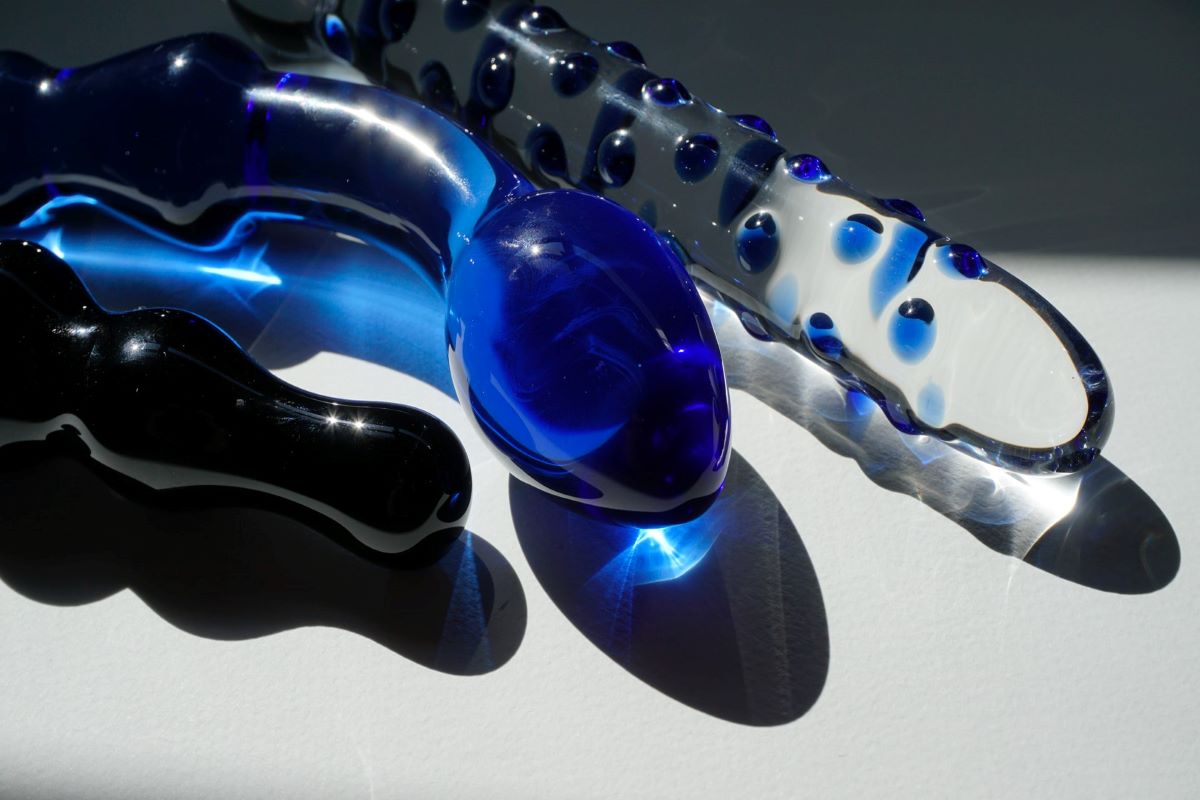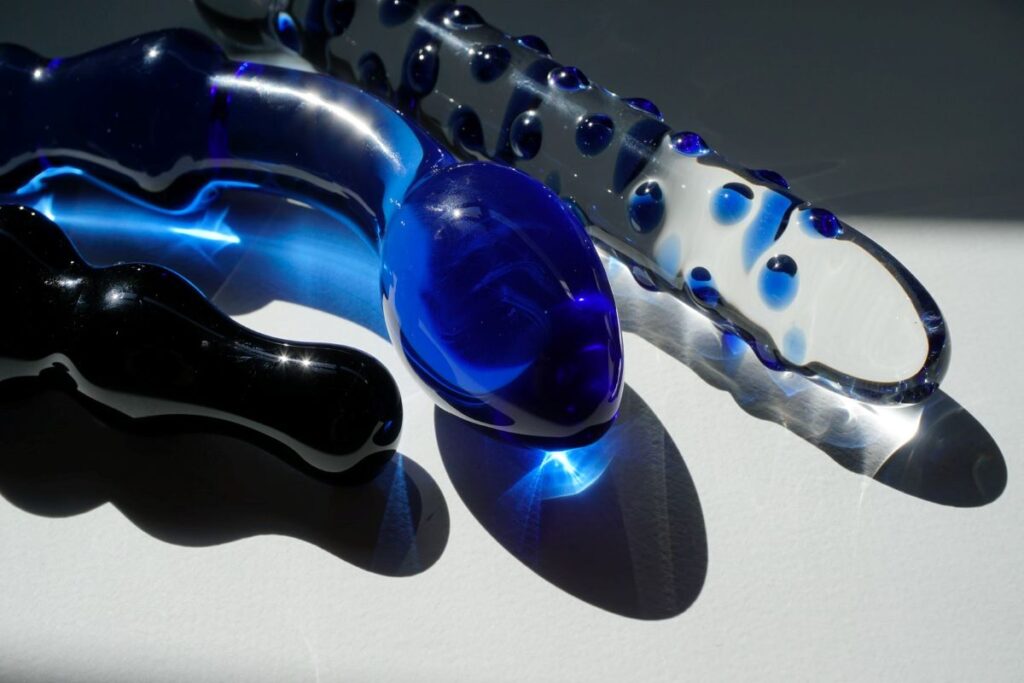 The business Bad Dragon makes dildos with a fantasy theme.
The brand name suggests that most of the dildos this business sells are dragon schlongs.
As for its origin, dragon dildos were first made available to the public on the adult sex toy website Bad-Dragon. Varka, a co-founder of Bad-Dragon, said on his website Herpy.net on December 7, 2007, that he intended to launch a company that would sell and produce sex toys that resembled dragons. The online store Bad-Dragon.com sells a range of sex toys, including phalluses made to resemble the male genitalia of dragons, horses, dolphins, orcas, dogs, wallabies, and cephalopods. It was started on June 26th, 2008, by a sex shop in Phoenix, Arizona. Bad Dragon sizes and firmness.
SIZE: Insertable Length (in inches)
This list contains many dildos that are longer than the ones we can measure. This is because we merely use the toy's insertable length, which can be done for fun.
The toy's base causes most dildos to lose between.5 and 2 inches. Realistic ball bases are incredibly thick and typically subtract the most from the toy's useable length.
Widest Point (diameter, in inches):
This one was tricky.
Finding a consistent measurement to determine your dildo's thickness is challenging because so many dildos are tapered, have big bulbous heads, or have knots in the center of the toy. The largest point frequently deviates from the typical shaft diameter.
For each toy, we chose to select the broadest insertable diameter.
Our justification was that if the head is 1.75 inches wide and the shaft is 1.5 inches wide, you must be able to comfortably accommodate the 1.75-inch head to even use the shaft.
Some tapered toys allow you to utilize up to 75% of the toy before hitting the extra-wide area since the widest point is located relatively low on the shaft.
The vast majority of dildos have the most comprehensive point within 10% of the diameter of the toy's shaft, making it an excellent approximation even if it is by no means a perfect metric.
If you haven't already noticed, we utilized diameter rather than circumference. This is because most common dildos are often round. As a result, there is a linear relationship between diameter and circumference, and based on reader comments, diameter is simpler to understand at a glance.
FIRMNESS
The most flexible firmness we offer for dildos is soft (sometimes known as "3 firmness"). It quickly compresses and bends. Some models, like Chance, will find it challenging to stand still on their own in this stiffness.
The middle option in our firmness range is medium, also known as "5 firmness." Although it is not as easily compressed as firmness 3, it does not bend as much on its own. Due to their top-heavy nature, some models will still have trouble standing alone, although most are more stable than in Soft firmness.
The harshest firmness we offer is called Firm (often referred to as "8 firmness"). It is challenging to compress, and when bent, it swiftly returns to its former shape. In general, it is very unyielding.
Split firmness refers to two additional choices we have. This indicates that the toy's base is cast in a different single uniform firmness than the shaft, which is formed in a single uniform firmness. Depending on the model of toy you buy, split firmness may or may not be an option. You can find out if a toy supports this choice by looking at its product page. The split firmness comes in two varieties:
Split Firm: The toy's base is composed of Firm, while the shaft is built of Medium.
Split Wide: The toy's base is composed of Firm, while the shaft is built of Soft.
IS A BAD DRAGON TOY BODY SAFE?
Bad dragon toys are made of silicone, 100% platinum. Silicone is a non-porous material, non-toxic, has lower allergenic properties, has no phthalates, and will resist high temperatures. The silicone material is safe and does not decompose over time to produce chemicals that are harmful to humans.
WHY ARE BAD DRAGON DILDOS POPULAR?
MASCULINITY AND FEMININITY OF FICTIONAL CHARACTERS
It can be intriguing to imagine the private areas of fictional characters because they often have highly implausible body features that defy logic and science. Characters in books, movies, and video games can occasionally be exaggerated. While ladies have tremendous beauty and femininity, guys are powerful.
You can see why many people enjoy having this kind of fantasy because you can find improbably perfect specimens. The Hulk, a well-known figure from Marvel comics, stands eight feet tall, and many women desire what's hidden under his purple underwear.
Female characters are similarly frequently stunning and have unrealistic physical proportions, which have long been the topic of many dreams.
DRAGON DILDOS SATISFY THIS FETISH
People had to come up with alternative ways to have sex with dragons because they either don't fall in love, remain invisible, or are nonexistent. Having a dragon dildo is a great way to indulge this passion!
You can become the next Targaryen and ride a dragon to your next climax by having fun with a dragon dildo. Bad One of the newest additions to the sex toy lineup is the dragon dildo, and sales of this particular brand have surged.
Dragon Dildo Description
Depending on your experience level, you can find small or large toys. The tiny ones usually are approximately five inches, while the large ones can grow to over thirteen inches. Additionally, the suction cup on the base of most dildos makes it simple to attach them to virtually any surface. Although most people aim for 7.5 or 8.5 inches, you can accept other sizes if you feel fearless.
These dildos don't have a typical shape in terms of appearance. Because not many legends center on the formation of a dragon's penis, the aim behind them was to produce something distinctive to represent the dragon's genitalia. The designers had to exercise extra creativity to create something unusual and intriguing.
These sex toys can come in many colors. Dildos often come in either a single hue or a variety of colors. You can also discover ones with a variety of textures and materials. Of course, these adult toys are made with body-safe materials, so your only worry should be allergies (if you have any).
IS BAD DRAGON ANY GOOD?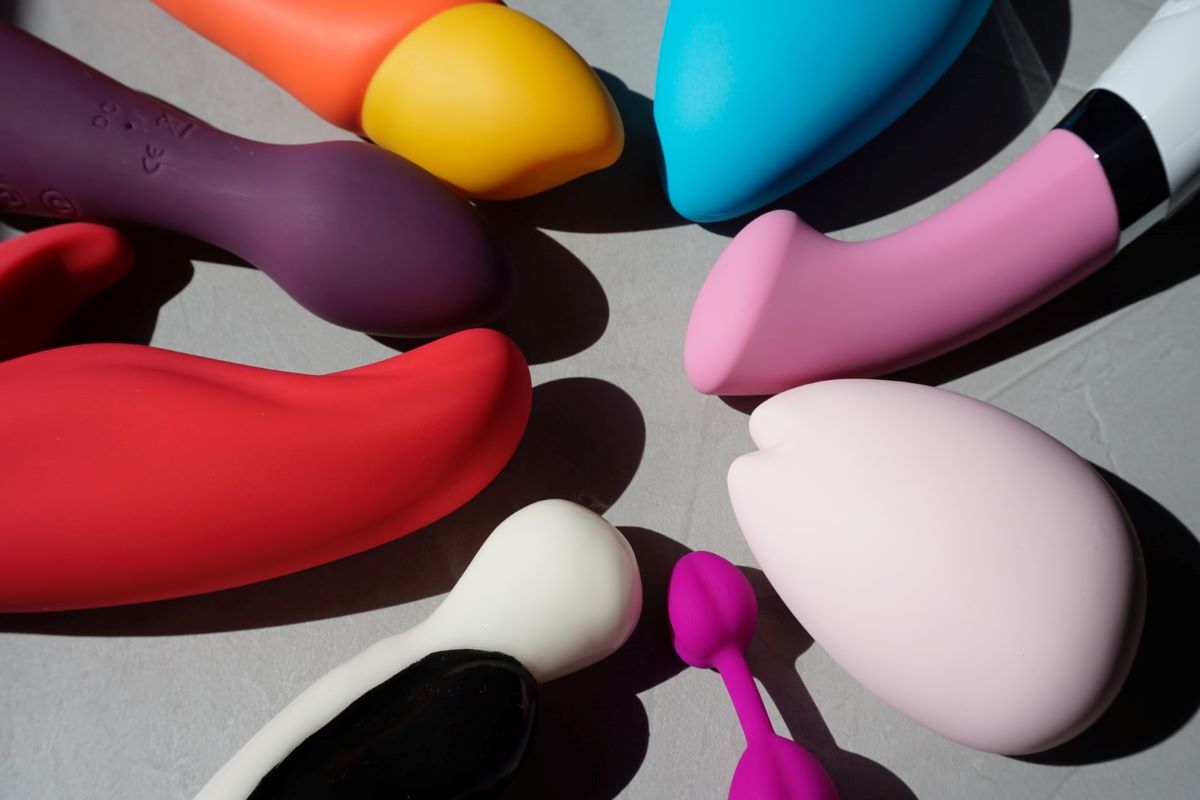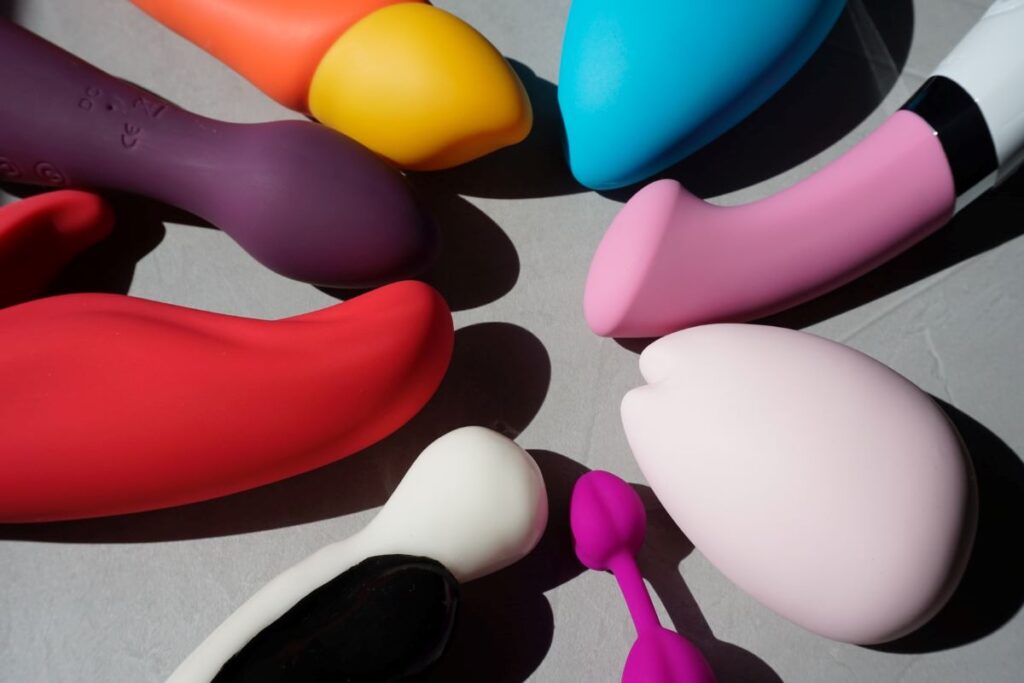 Is bad dragon any good? are they safe?
There are many different kinds of toys. You can also change the stiffness, color, and other components to make it more distinctive.
In addition, they have excellent toys. They also feature some of the most creative designs, solid construction, long-lasting materials, and unique textures. They use the best silicone available for these kinds of toys.
They have never experienced a cargo loss in transit, and their customer service was beneficial with parcel tracking. They arrive promptly; it always takes a week or less for them to reach me after you place an order unless you put a particular order when they are available, which takes about four weeks. Suppose you're interested in buying a custom-made fantasy toy. In that case, you can sign up for their newsletter to receive email updates that let you know when their stock of ready-to-ship items reduces and whether they are now accepting custom orders. They come with a helpful instruction pamphlet and in attractive packaging.
HOW TO BUY A BAD DRAGON TOY?
The first step must be buying a toy. Then you can satisfy your fantasy. Let me tell you the fastest way to get it.
HOW TO BUY A NEW BAD DRAGON TOY?
New Bad Dragon toys can be bought directly from our website: Mr.Dildo(https://mrdildostore.com/).
Our promises: Free Worldwide Shipping On all orders, 30 days money back guarantee, International Warranty, 100% Secure Checkout
By all accounts, it doesn't seem easy to get a Bad Dragon that you want, which is probably why the second-hand market is so famous for these items. Don't worry. I will tell you how to buy a used one in the following small part.
HOW TO BUY A USED BAD DRAGON TOY?
Search our website: Mr.Dildo(https://mrdildostore.com/)
You can straightly see our products on the home page.
You can go to the shop's category to select products in detail.
Find the item that you want to buy
Click the button "select options."
After you feel satisfied with the details of items, you can add them to the cart.
Choose your payment way.
HOW TO SELL A USED BAD DRAGON TOY?
1. Create an account on Squeaky Clean Toys Marketplace. It only takes one minute and is free.
2. Select the button labeled "List an Item" at the top of the screen.
3. Include your images along with all the information about your product.
4. You will be informed when a buyer places a bid.
5. Securely and discretely package the item, then send it with internet tracking.
6. As soon as the purchaser accepts the item and marks the transaction as closed, you will get paid.
HOW DO YOU USE BAD DRAGON?
You should firstly allow for methods you use toys. You can use your toys instead of wasting extra money through this acknowledgment.
HOW TO MAKE A DAYCARE FOR YOUR TOYS?
Although silicon is a relatively strong substance, it is not unbreakable. You should be aware of a few things to preserve your toy's long and practical life.
First, silicone does not respond well to abrasion with rough surfaces and does not like to be a bit or cut by sharp objects. This is because silicone tears leave the toy open to ripping.
Second, silicone and silicone-based lubes are incompatible. We advise against letting silicone lube come into touch with your devices.
Thirdly, some low-quality toys, including those made of vinyl and similar materials, can cause the silicone to react negatively. We always advise keeping your Bad Dragon toys stored apart from other toys, and do not let them come into contact with one another. Customers who left other brands of toys in connection with their Bad Dragon toys have reported various issues, including silicone breakdown, stickiness, leaching of odors and colors, and different unfavorable outcomes.
HOW TO USE A TOY WITH A CUM TUBE?
We have a unique feature called cum tube that, anytime you want it, simulates a large, wet, sticky orgasm from your partner. To achieve this, the toy has a tube in the middle that allows you to pour thick, viscous Cumlube (or conventional lube, if you can find some with the correct viscosity) down and out of the tip.
We created a lube called Bad Dragon Cumlube specifically built to work with this feature. It is perfect for use with toys with a cum tube because of its stringy consistency, cum-like hue, and sticky texture. It weighs 8 ounces (250 ml) and comes free with every toy purchased with a cum tube.
Additionally, a 60ml syringe that attaches to the end of the cum tube has been provided. This syringe is designed to be loaded with lube and pressed to cause cum lube to spray out, creating various fantastic scenarios.
It's crucial to completely clean out the contents of the cum tube when cleaning your cum tubed toy. Although the toy is made simple to clean, you must avoid allowing any used cum lube (or worse) to thicken and dry out in the toy's center or the tube. The cum tube should be cleaned by flushing it out with warm, soapy water, or if you want to be thorough, a 10 percent bleach solution or baby bottle sterilizing mixture. Remember to rinse the cum tube out thoroughly after cleaning!
HOW TO CARE FOR A PENETRABLE TOY?
Since our penetrable toys do not have a warranty, appropriate maintenance is crucial. In our general toy care section, we already mentioned that silicone would continue to shred if it is nicked or cut. Please be careful not to overstretch your toy or let anything sharp (like fingernails) come into contact with it to prevent splitting or tearing.
We have a few more tips for cleaning your penetrable toys and the regular toy care instructions. We advise flushing the toy through with warm water by pressing the aperture at the other end against a regular water tap or faucet. Remember to lightly finger the interior to ensure that the water thoroughly cleans everything. After washing it out using the procedure above, try soaking the toy in a 10 percent bleach-water solution for an hour and rinse it well afterward. After cleaning, be sure to let your toy completely air dry.
IS THE BAD DRAGON DISHWASHER SAFE?
Yes, they are dishwasher-safe (a top rack is usually recommended), a safer approach than placing them in a saucepan on the stove, where the water may become much hotter than the bottom of the pot (and the temperature the silicone can withstand).
Another secure option would be gradually filling a large bucket with boiling water from a kettle.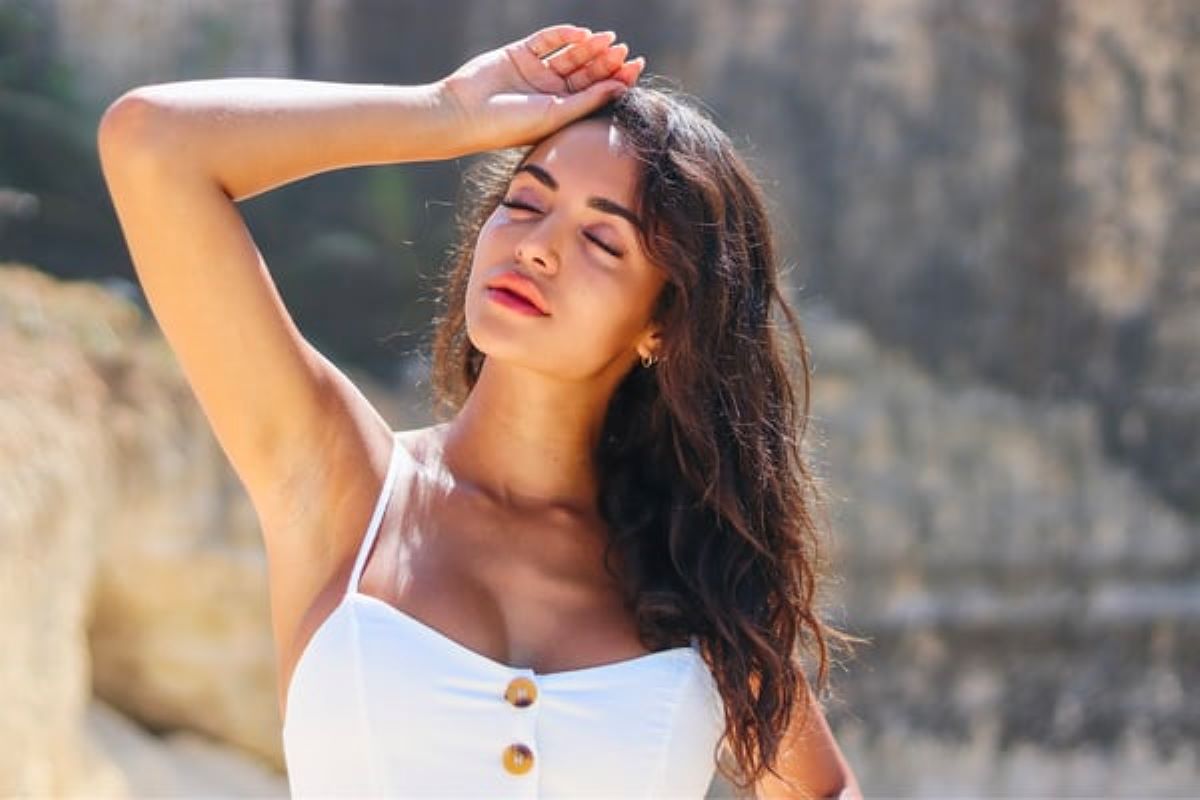 On our vast and diverse planet, there are many places we will never have the time or the resources to visit and countless people whom we will never have the opportunity to meet. Under these circumstances, a perfect sex toy can play an indispensable role in helping us to expand our realm. Anyway, the ultimate best "teacher" is, and always will be, experience itself.