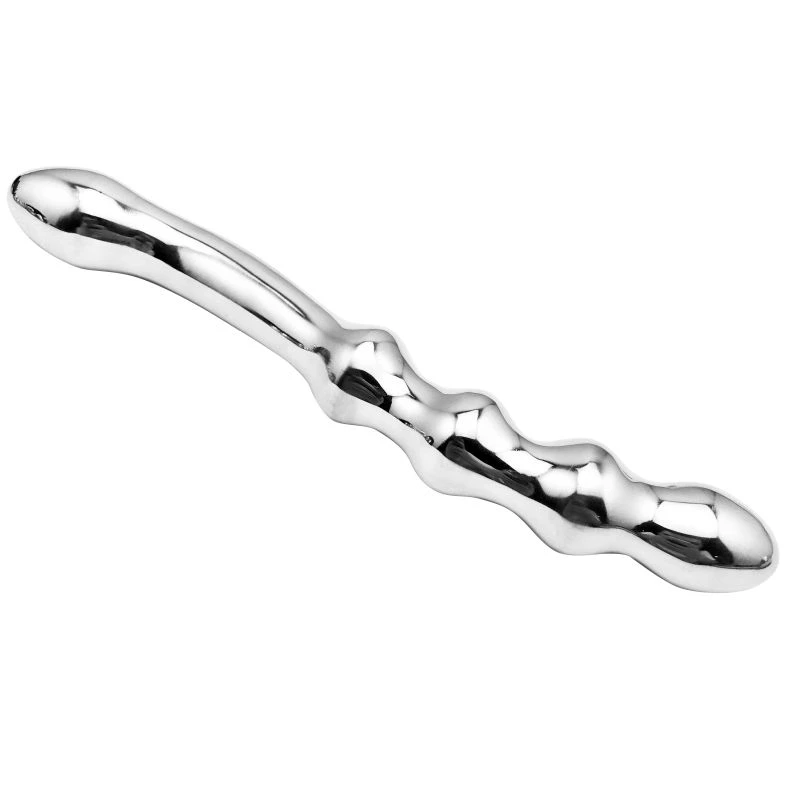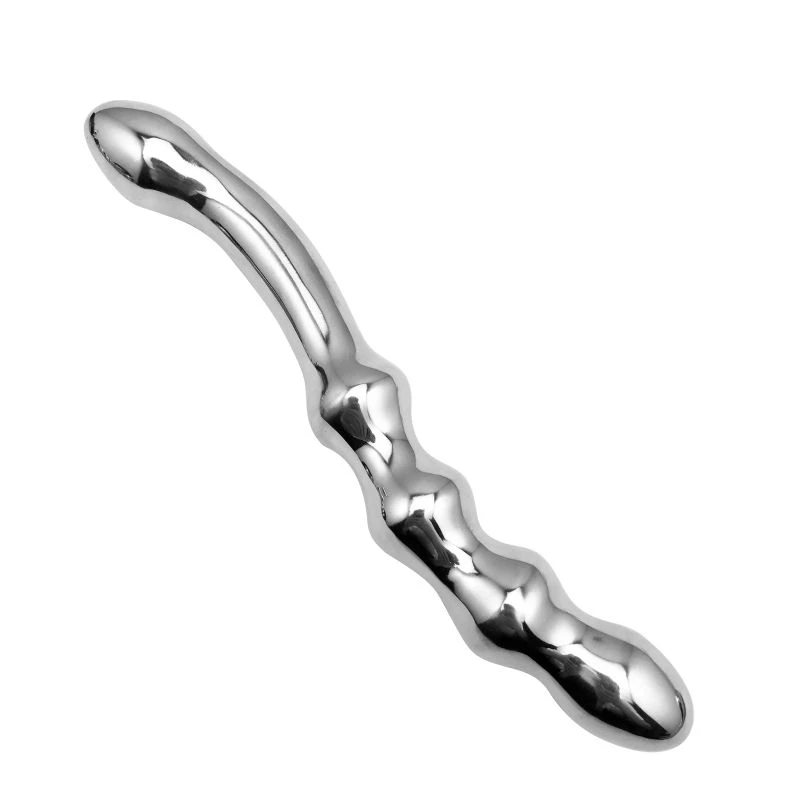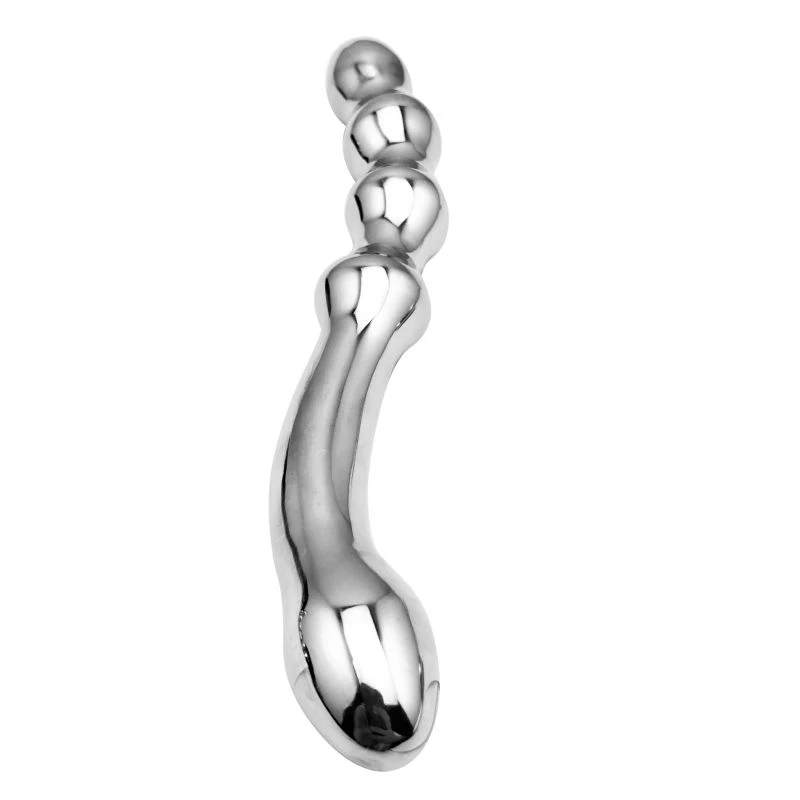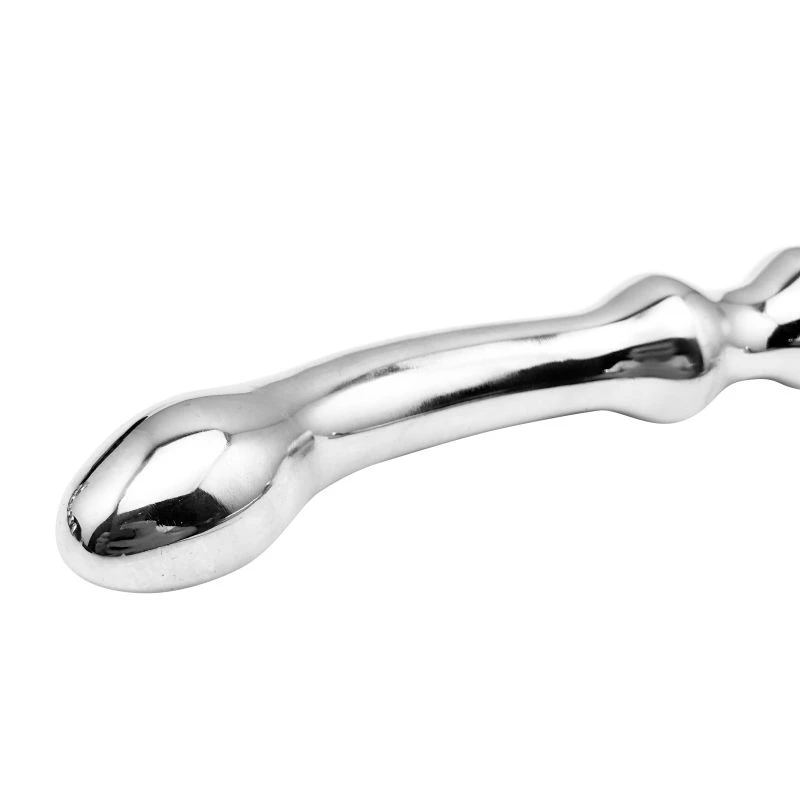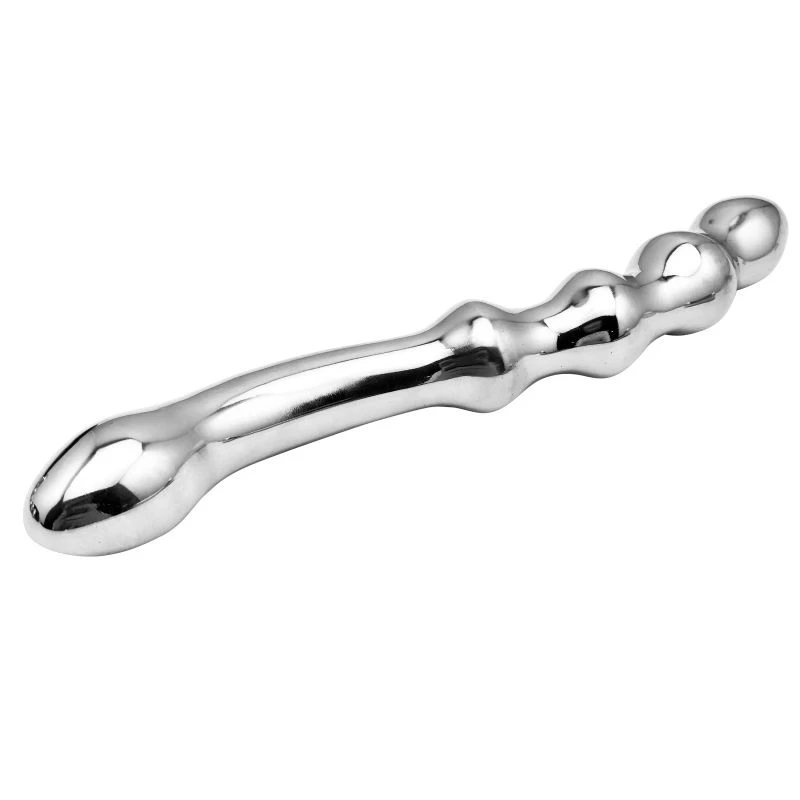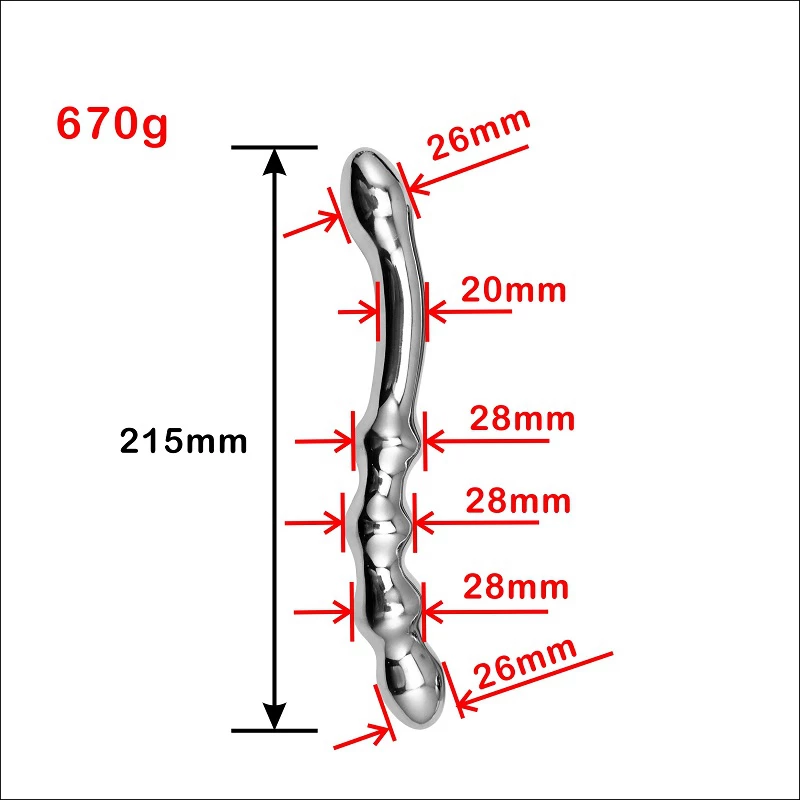 Large Stainless Steel Dildo Description:
A metal dildo is a sexual device that can give pleasure and is always shaped like a penis or a cylindrical shape that can mimic real intercourse.
But it's made similarly to the manufacture of ordinary dildos. Both are made with medical-grade stainless steel materials that are safe for people to use on their bodies, not ordinary iron.
This Large Stainless Steel Dildo is for those who like it big, bad, and bulky. It has a smooth surface with a silky texture, yet it's the perfect size with a class insertion shaft of over 8 inches and a firm grip of 2 inches.
Technically, it can be used as a double-ended dildo that can be used by two people simultaneously. It has a bulbous, penis-like tip at the top for good G-spot or P-spot stimulation and several small bumps at the other end, each of which provides different sensations and can be prepared to stimulate different body parts.
The large stainless steel dildo is very sensitive to temperature, so throwing it into ice or hot water can warm up or cool down very quickly. Very good for playing temperature games.
The benefits of using a metal dildo
Using a metal dildo is very easy and doesn't require a huge learning curve, just think about the type of lubricant and skin.
If you have some quirks, just use a condom to subtly come out of trouble.
Dildos are made of high-quality stainless steel are generally hypoallergenic and, in most cases, are non-allergenic.
At the same time, it can play with temperature. You can heat up or cool down to satisfy your desire. You can use them in different positions to enjoy the pleasure of anal or vaginal penetration, the rest of the material dildos are generally not heated, but stainless steel is not afraid of heating.
Dildos made of metal are more rigid with curves and textures and can be better aimed at the P and G spots.
Metal is easier to clean and maintain, has no porous material, and has no flesh-like features.
The shiny qualities of stainless steel will make you feel more attractive.
How do stainless steel dildos work?
Do you know these common ways to use a large stainless steel dildo?
Inside the vagina
Our dildos are made with materials that are safe for the human body. They are gentle enough for the vulnerable parts of the body. This dildo is curved and mimics the human organ's shape, allowing you to touch the G-spot.
Anal
Metal sex toys are great for anal sex because they are non-porous, don't spread bacteria easily, and are very easy to clean. They are also very cool to the touch, so they are quite comfortable for the asshole.
Passive control
Some people like fantasy stimulation, such as masking themselves, using bracelets and anklets to restrain them, wearing sexy clothes, then using lubricant to lubricate their clitoris, and then their partner using a stainless steel dildo to constantly stimulate their clitoris. Then they can fantasize about great moments.
External Massage
You can use these stainless steel dildos for external sensual massage because their outer ring resembles a penis that is highly stimulating sensual. During foreplay, you can simply push or roll the toy along key muscle lines to provide sensual relief.