Small Realistic Dildo Specification:
Material: Food Grade Liquid Silicone
Color: Realistic Penis Color
Style: Suction
Waterproof: Submersible
Circumference:1.8 inches
Insertable Length: 6 inches
Length: 6.29 inches
Flexibility: Firm
Power Type: Power Type:
Contains phthalates: No
Vibration speed: Speeds and patterns
Allergens: Phthalate-Free
Allergens: Latex-Free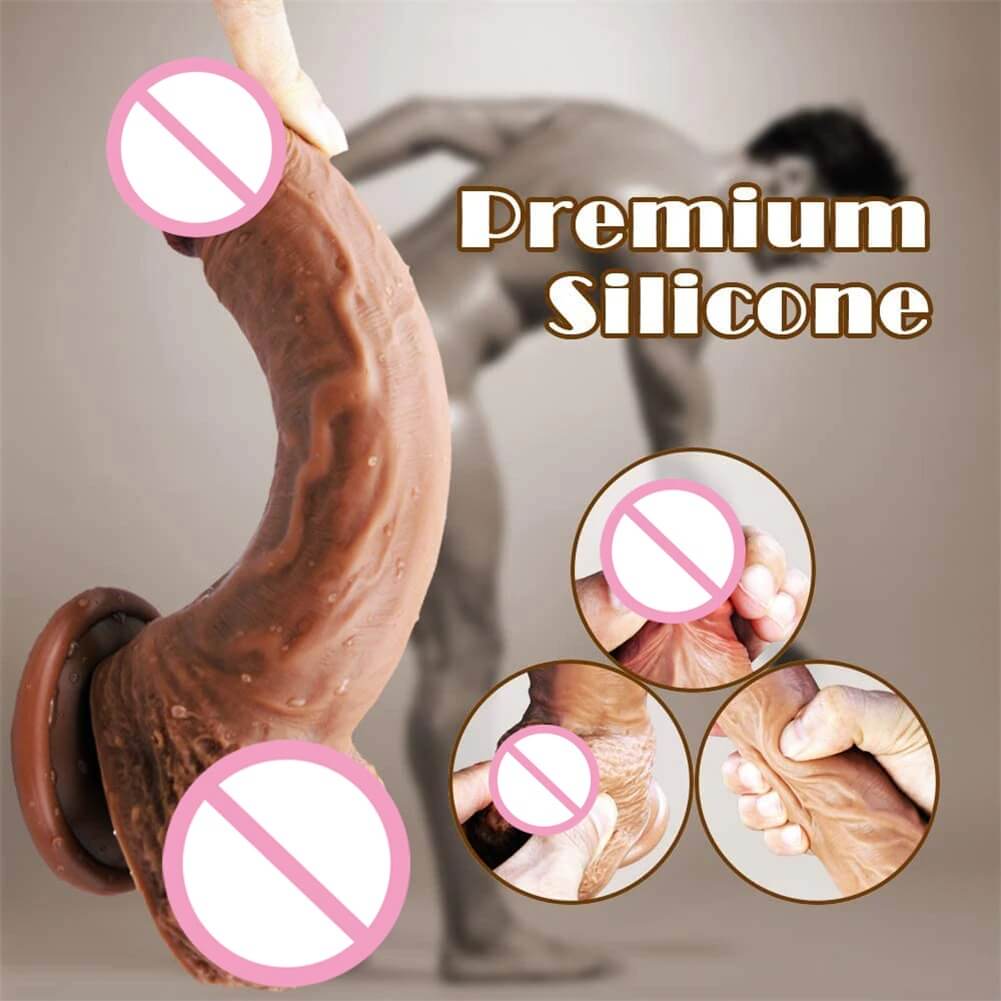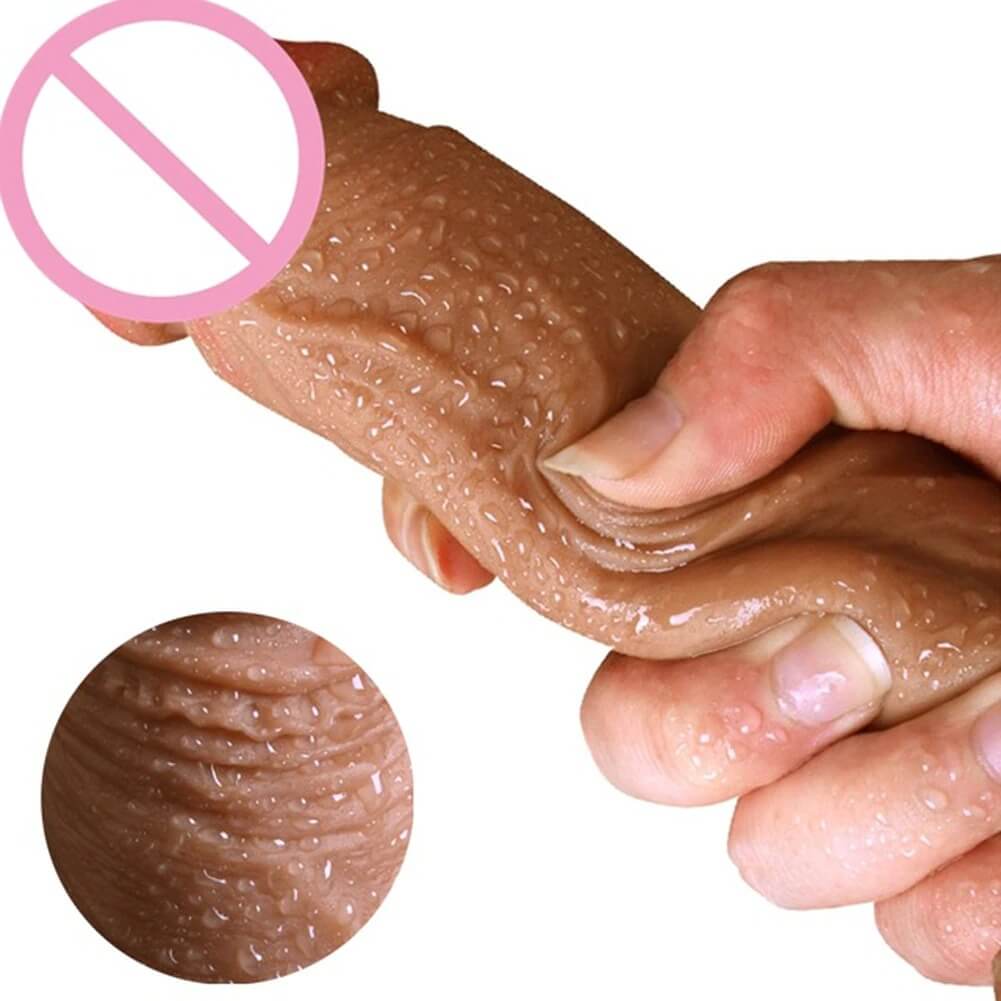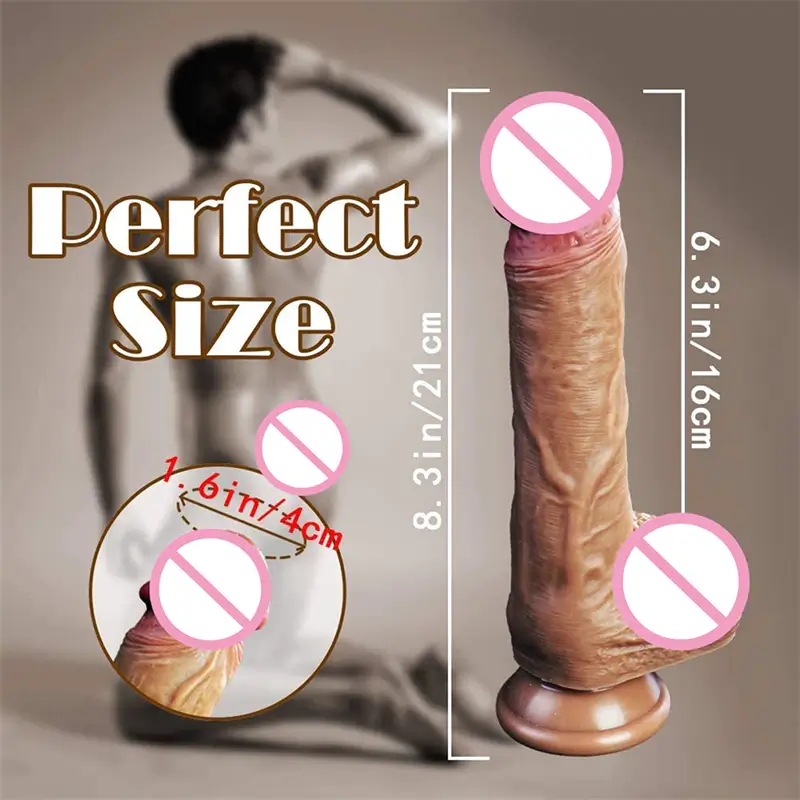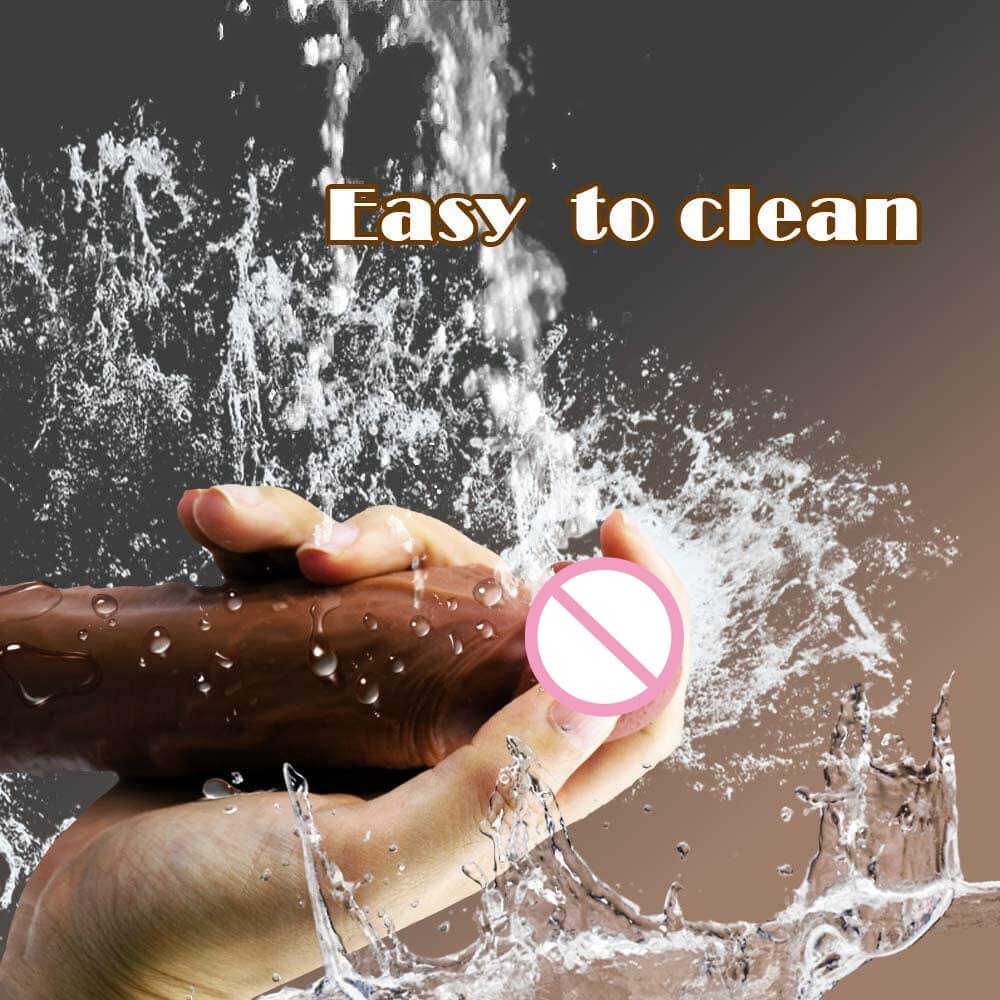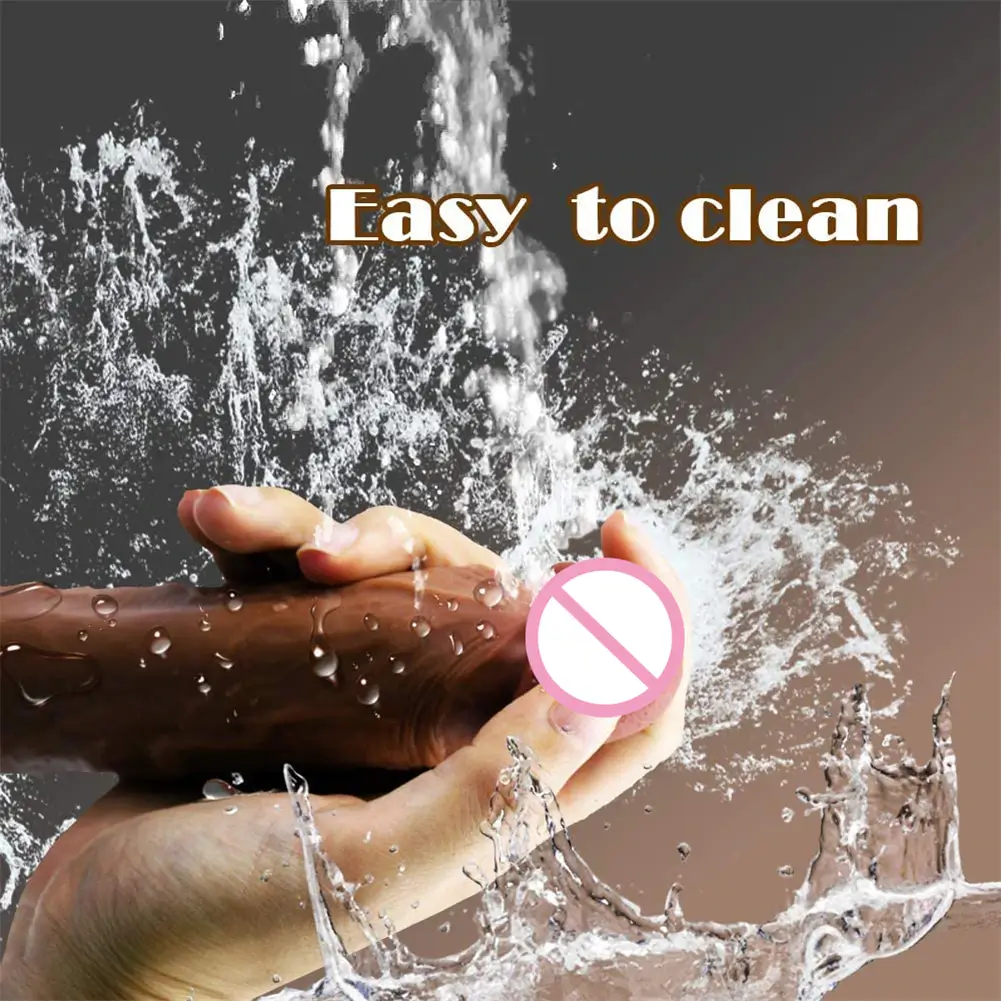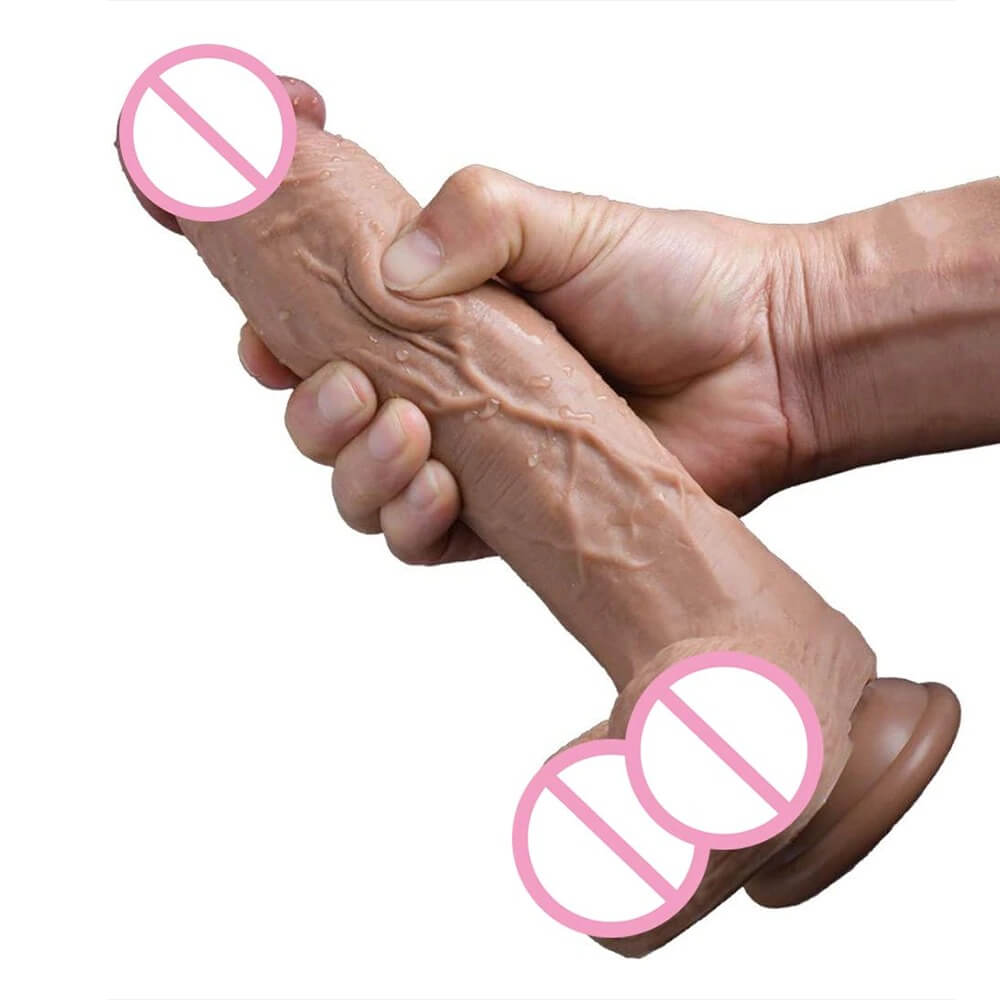 Small Realistic Dildo Description:
➤Perfect size-There are 3 sizes for you to choose from, S size: 18cmx3.2cm(7inchx1.25inch). M size: 20cmx3.8cm (7.8inchx1.49inch). L size: 21cmx4cm (8.26inchx1.57inch).
➤Real penis feeling-The realistic dildo is made of double-density liquid silicone, which is not only soft, silky, with super good color but also guarantees its solid interior.
➤Powerful Suction Cup-The powerful suction cup is enough to firmly fix the dildo on any smooth surface, and you can play hands-free even under severe use.
➤Advanced materials-food-grade liquid silicone, which can be used to make pacifiers, safe, tasteless, soft, and sensual. High-quality silicone makes the glans and meridian lines more vivid and lifelike.
➤Discrete packaging-carefully packaged in a brown box, without any sensitive words on the surface.
There are a lot of people who prefer to buy small realistic dildos for the first time. This is because they are not sure about their size and if they need to go for a bigger size or not. Small dildos are usually less than 6 inches in diameter and between 4 and 6 inches in length. They are also made from different materials such as metal, glass, silicone, rubber, etc.
The first thing that needs to be discussed while talking about small dildos is the material type. There are several materials used in making these toys and each has its pros and cons which we will discuss later on in this article. Some of them include:
Silicone – It is hypoallergenic, non-porous and phthalates free which makes it one of the safest options out there for people who have sensitive skin or allergies. It can also be cleaned easily by using soap or toy cleaner but avoid using alcohol-based cleaners as they might damage the surface of your silicone toy over time.
Silicone is one of the most popular materials used in the manufacturing process of small dildos because it is non-porous, hypoallergenic, and easy to clean.
They are also very soft, flexible, and durable which makes them perfect for beginners as well as intermediate users who have already mastered their technique. The downside is that silicone can be quite expensive compared to other materials like rubber or PVC which are also used in manufacturing small dildos.
Small dildos come in different shapes, sizes, and colors. You can choose any of these according to your need and liking.
For beginners, there are small dildos with a simple design that is easy to use and share with your partner. Such dildos are made of silicone which is soft, durable, and non-porous. They can be used with both water-based lubricants and silicone-based lubricants.
Another type of small dildos is the vibrating one which has a small motor inside that makes it vibrate during use. These vibrating dildos are specially designed for pleasure but they are not waterproof so they cannot be used in bathtubs or pools.
For people who want something more advanced than these varieties, there are suction cup dildos available that can stick on any flat surface like walls or floors so that you don't have to hold them down while using them.
These suction cup dildos come with an adjustable angle bracket which allows you to adjust the angle at which the suction cup sticks on the surface so that you can get maximum pleasure out of it.
Skin Density: Skin density refers to how soft or hard the outer layer of your toy is. Most small dildos have a very soft outer layer which makes them perfect for beginners. However, if you want something more challenging, then you should try out something with a harder outer layer like silicone or metal (for example).
Shape: Shape refers to how different parts of your toy look or what kind of shape your toy has overall. For example, some toys have balls attached at their base which makes them easier for use during solo playtime because they can be held in place easily by squeezing their balls gently