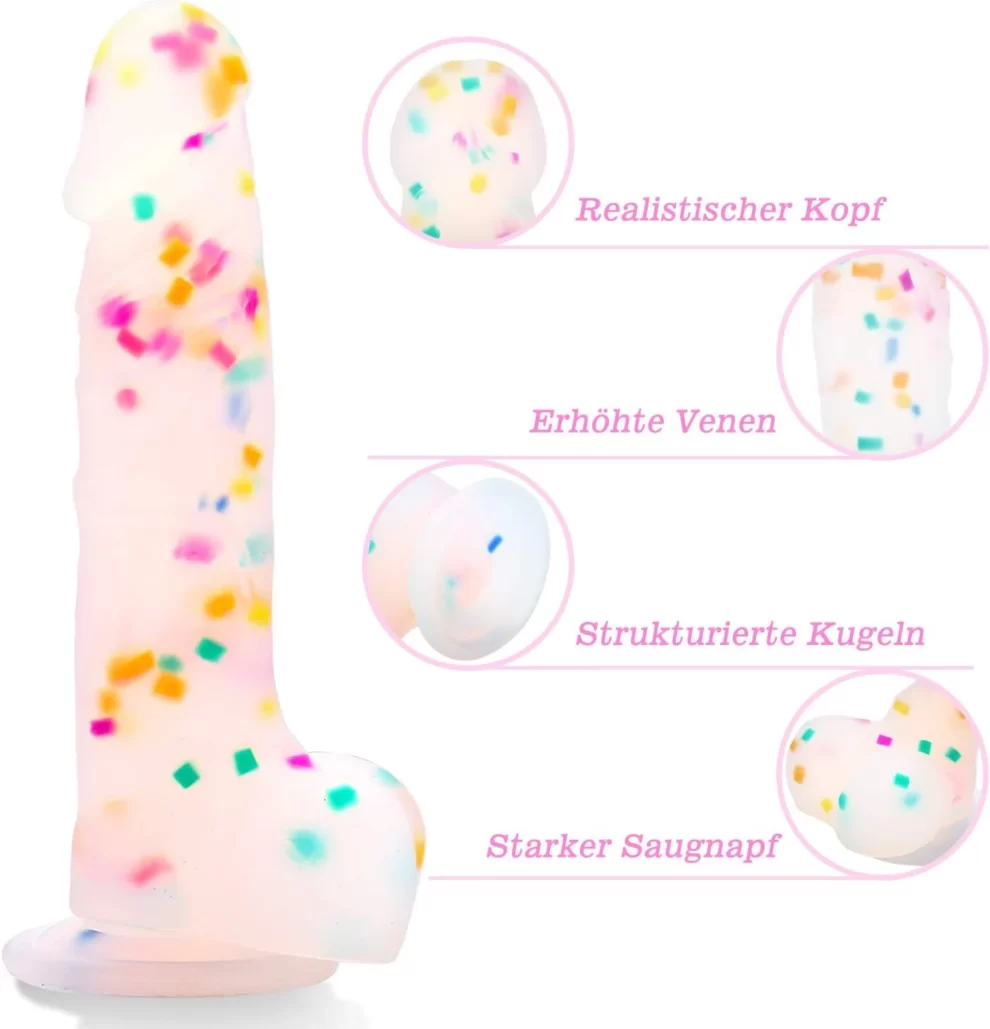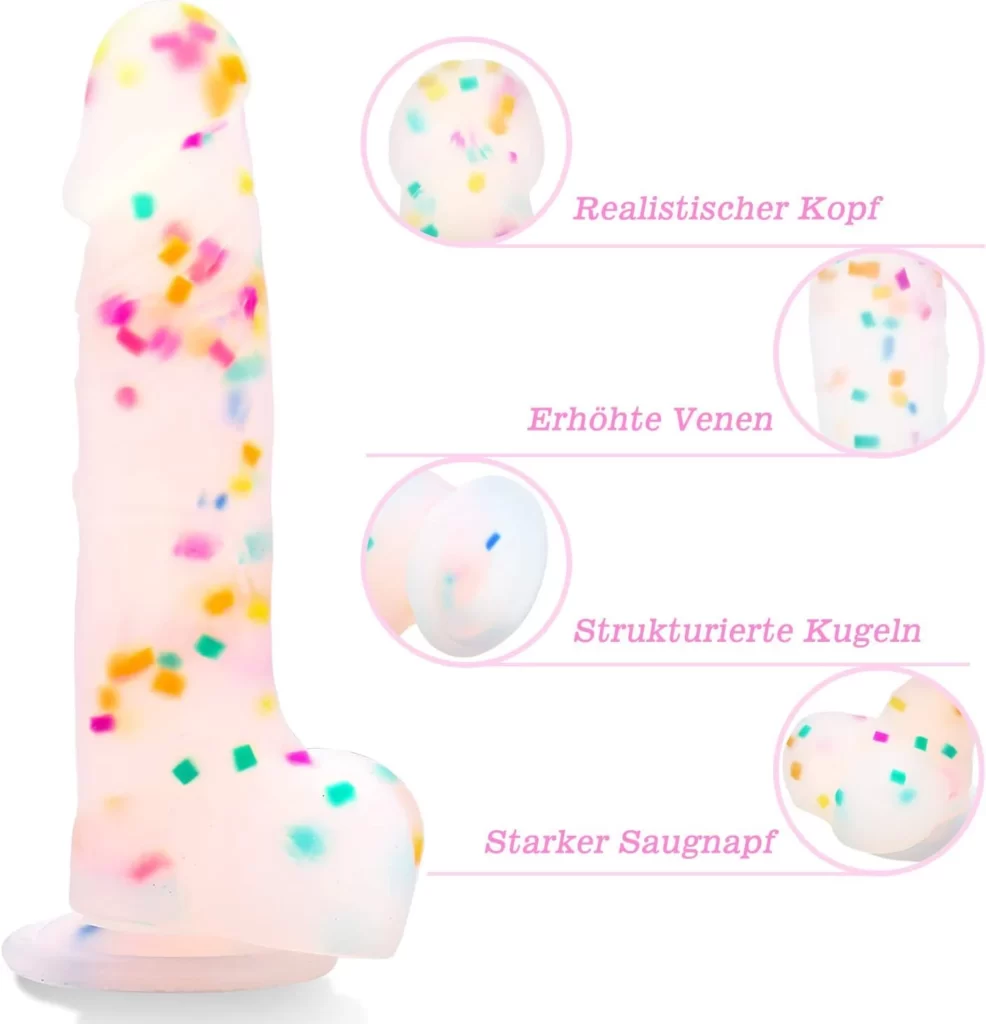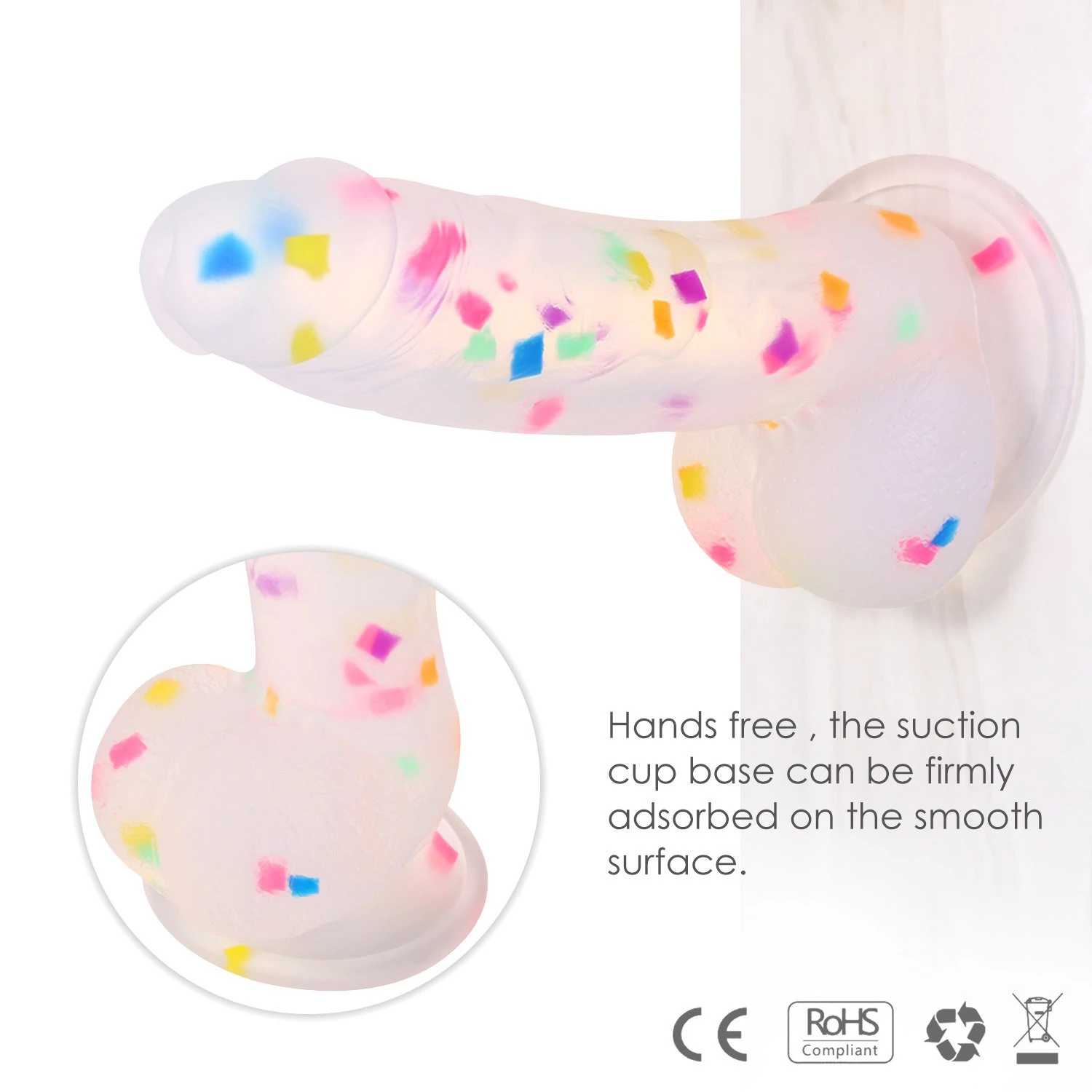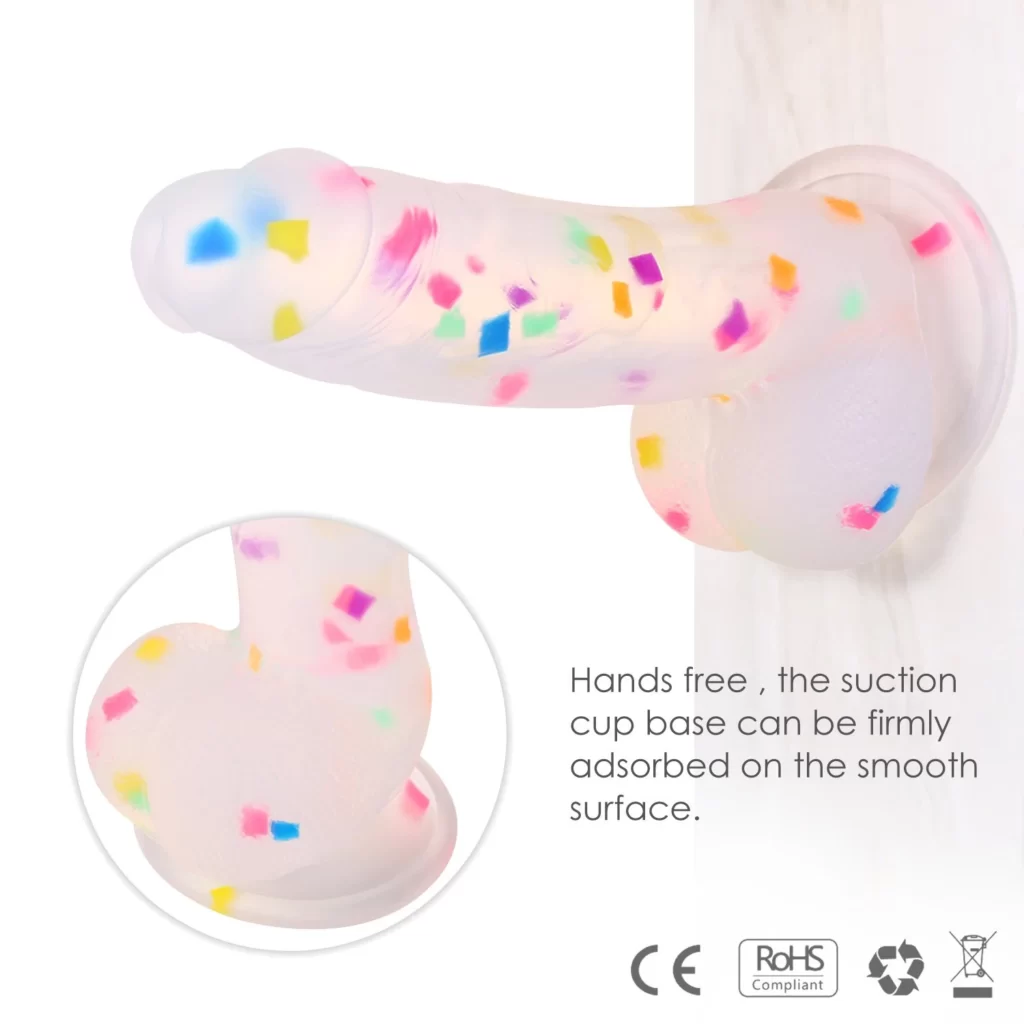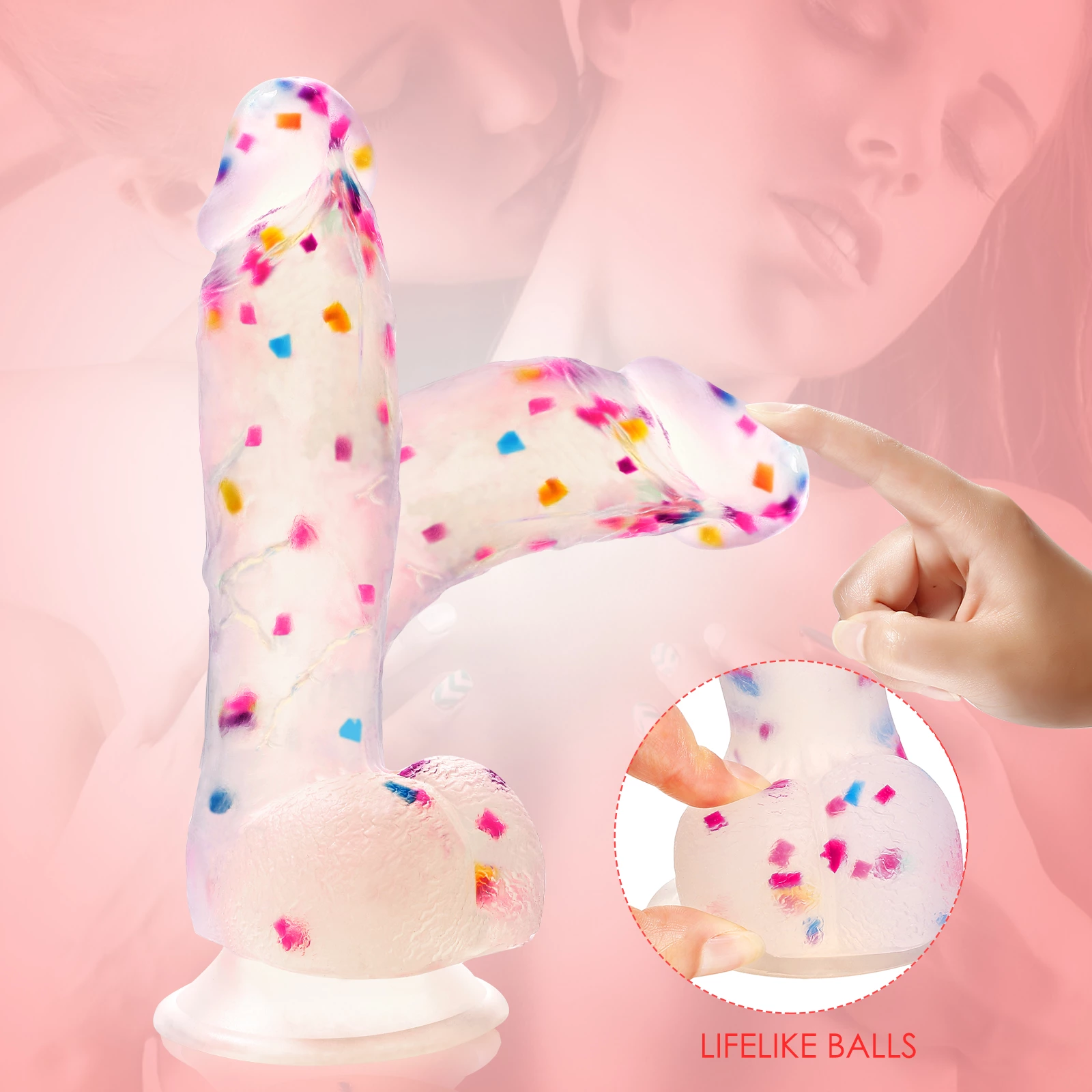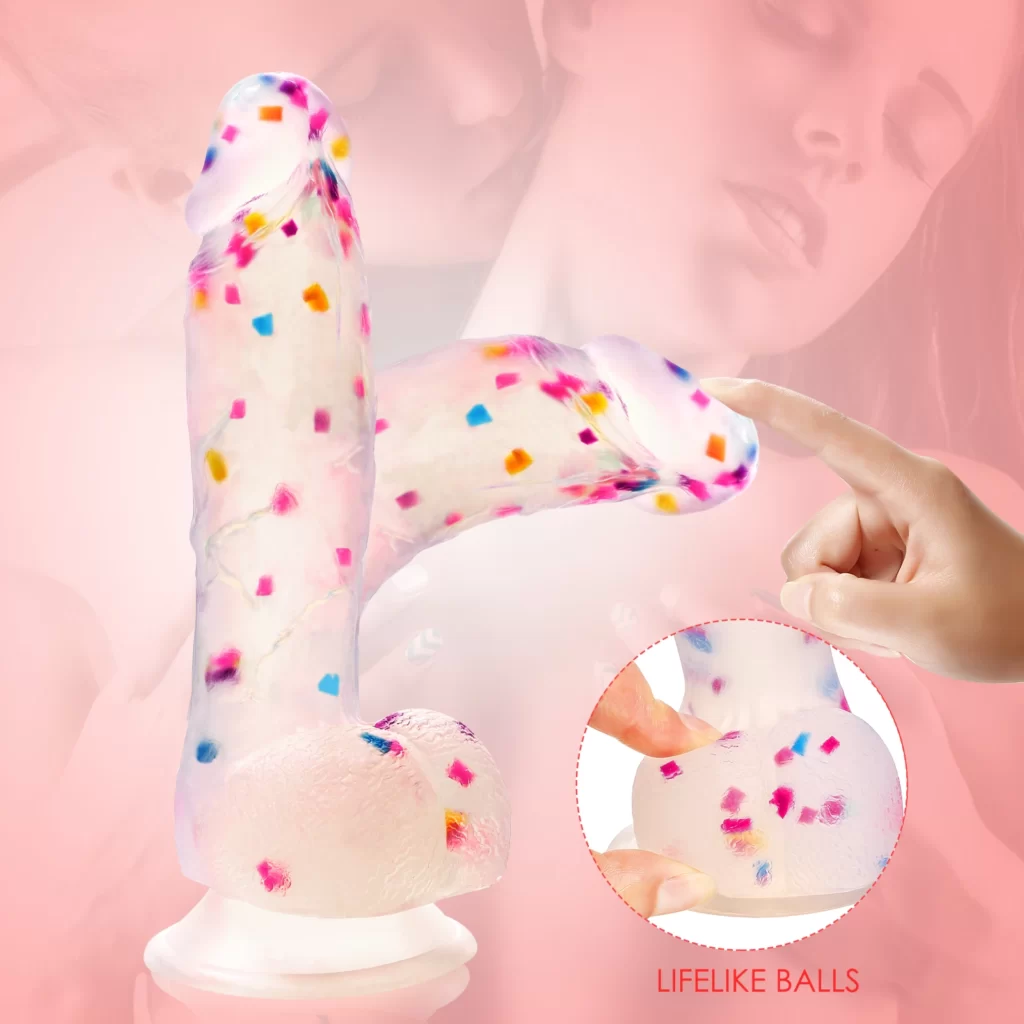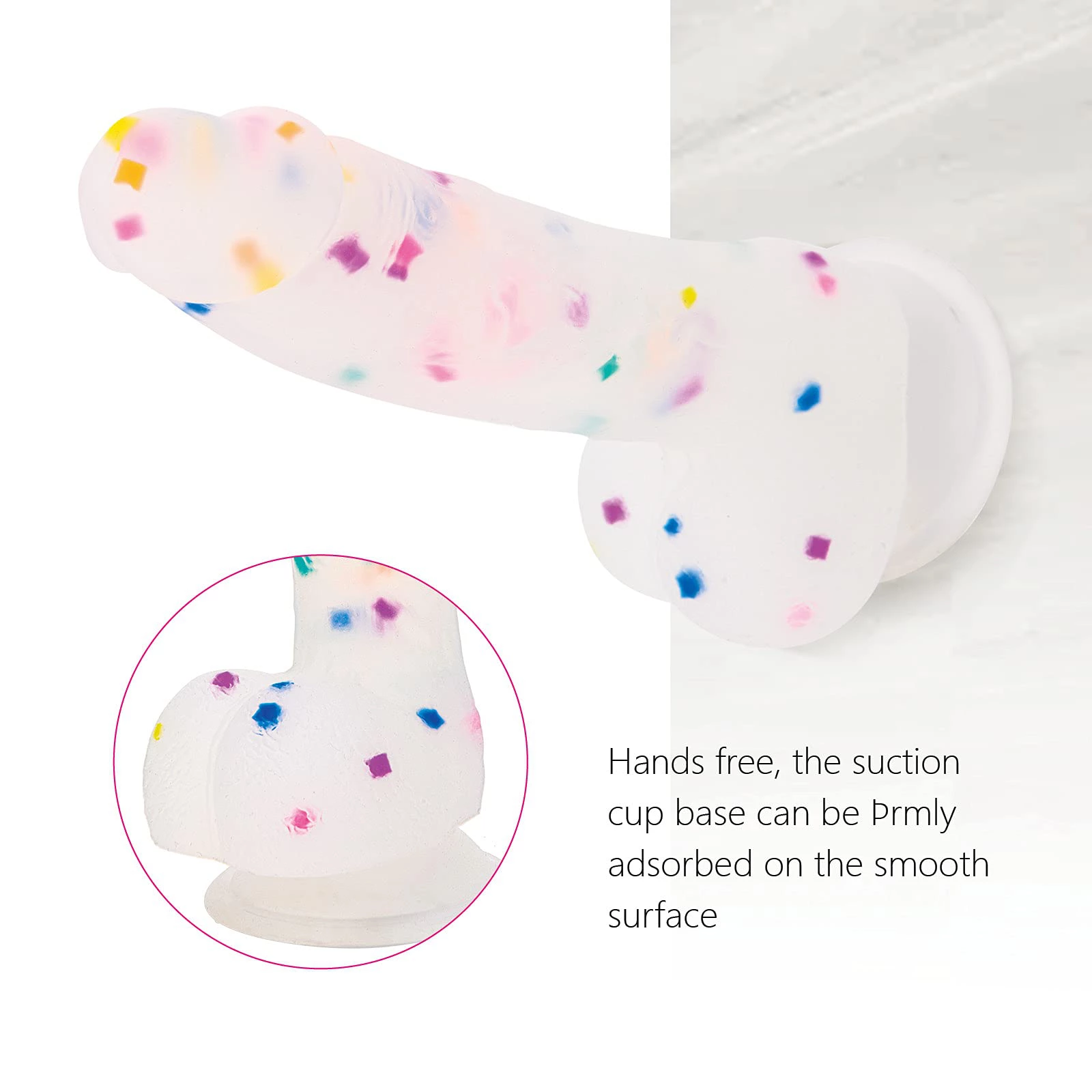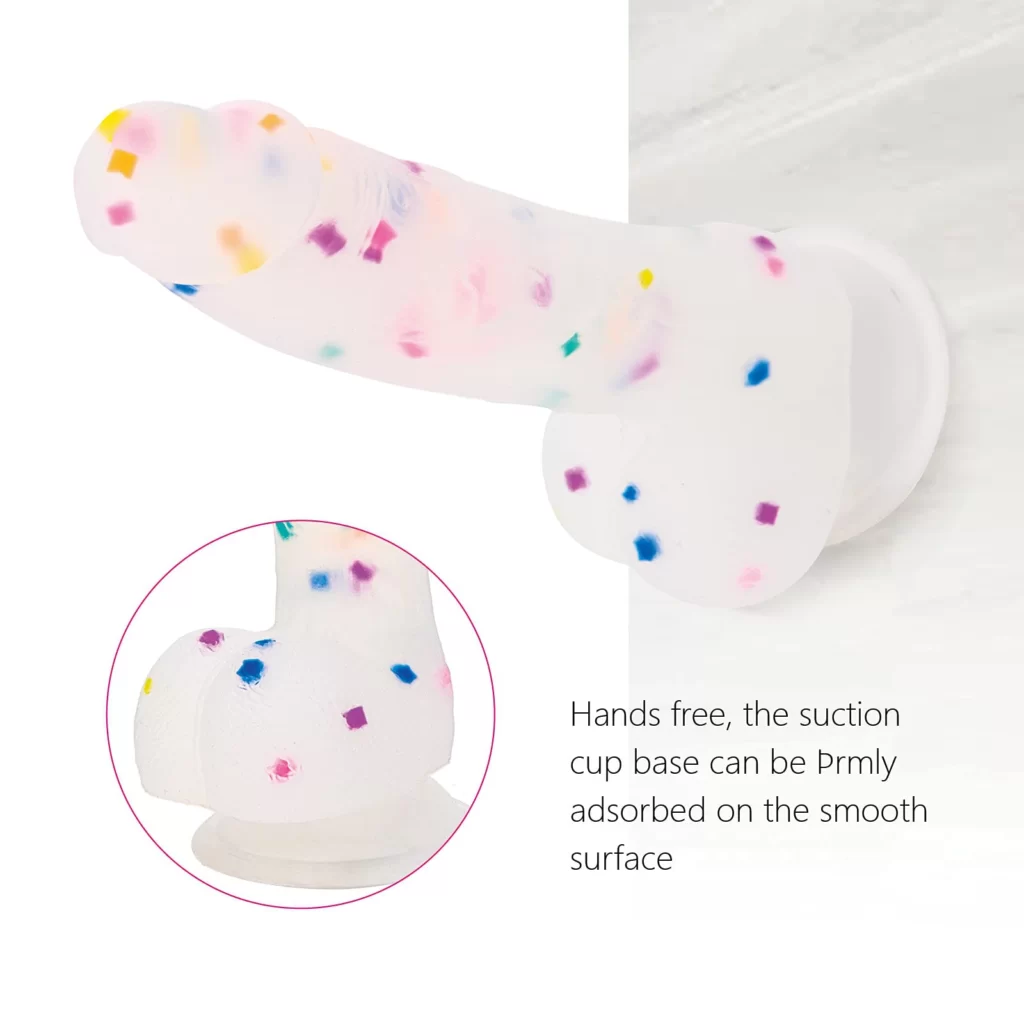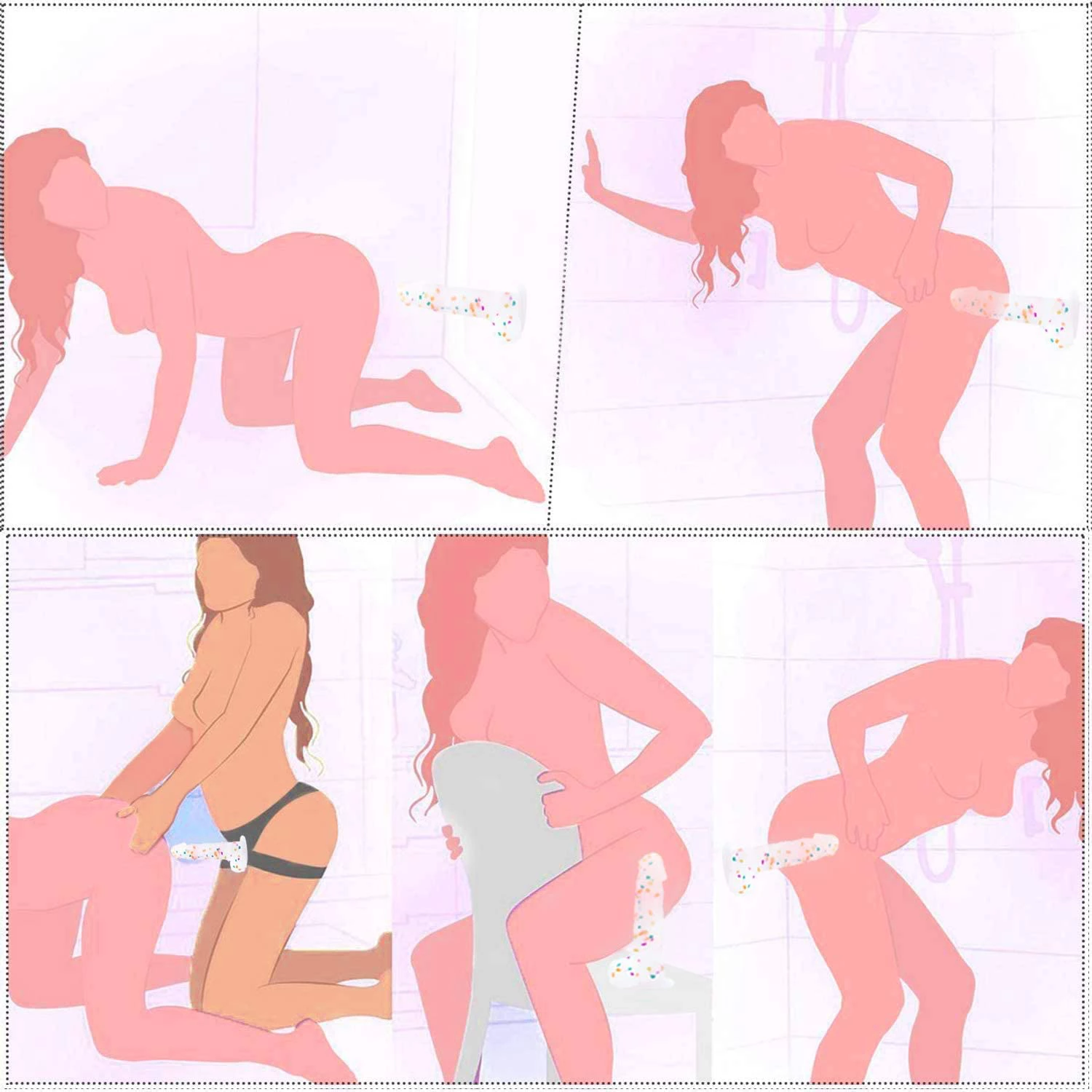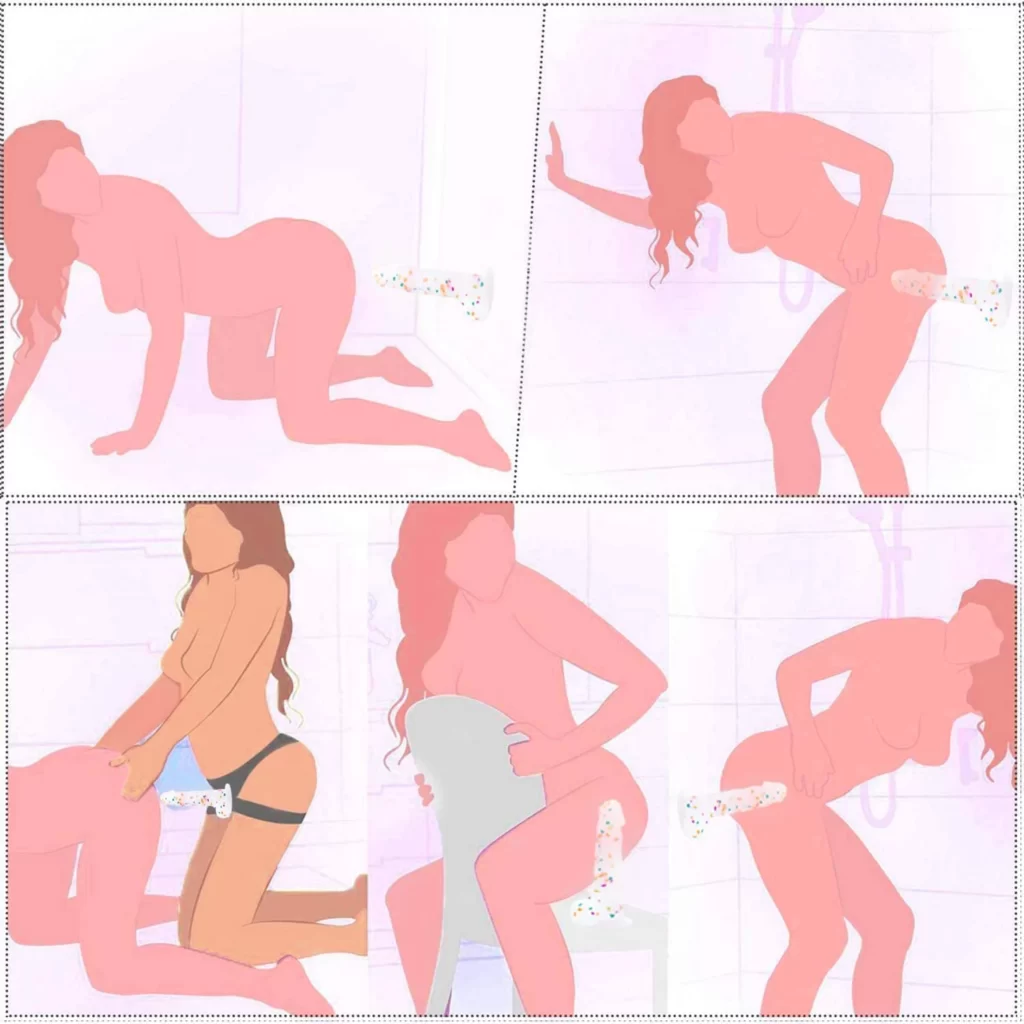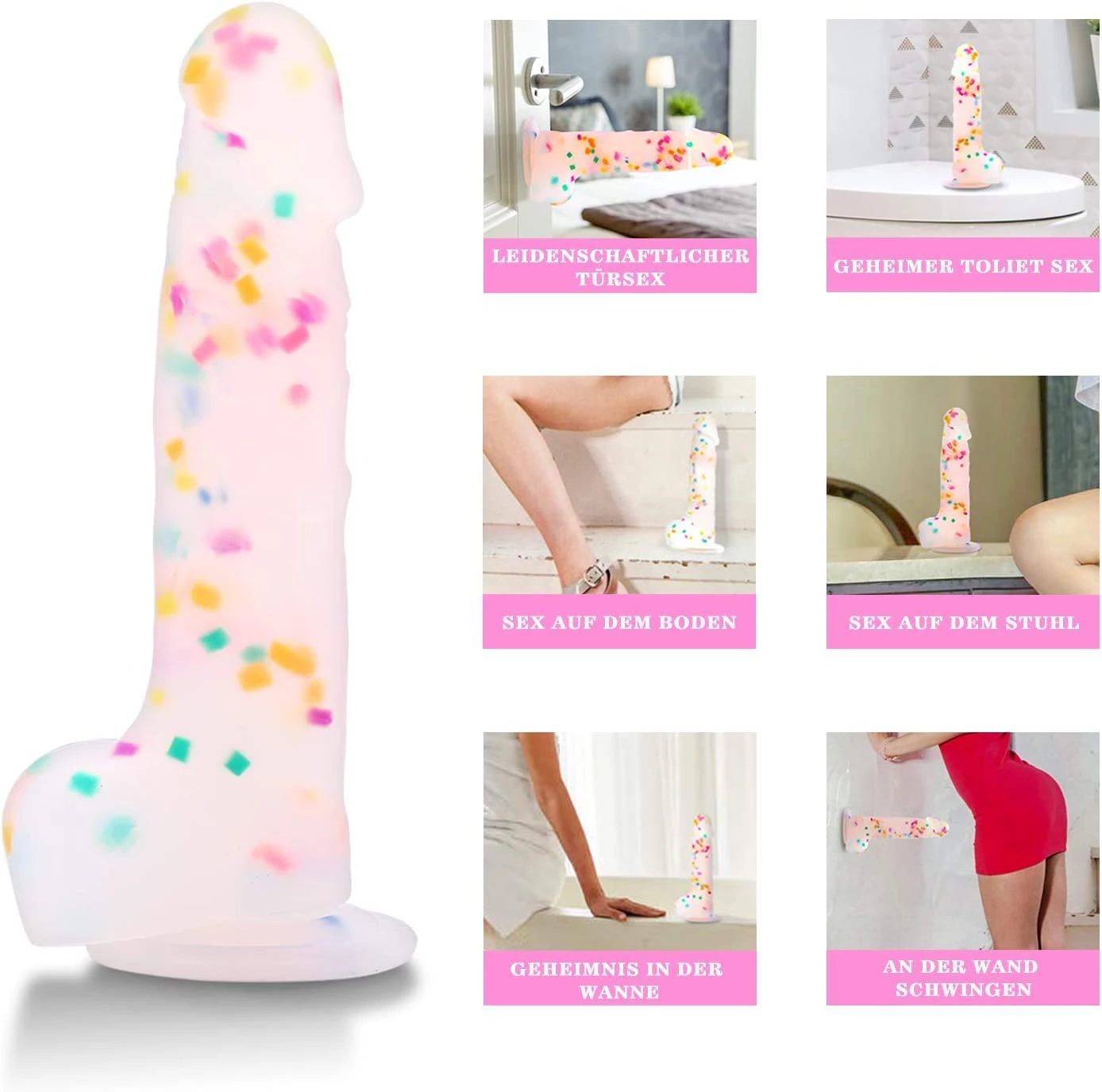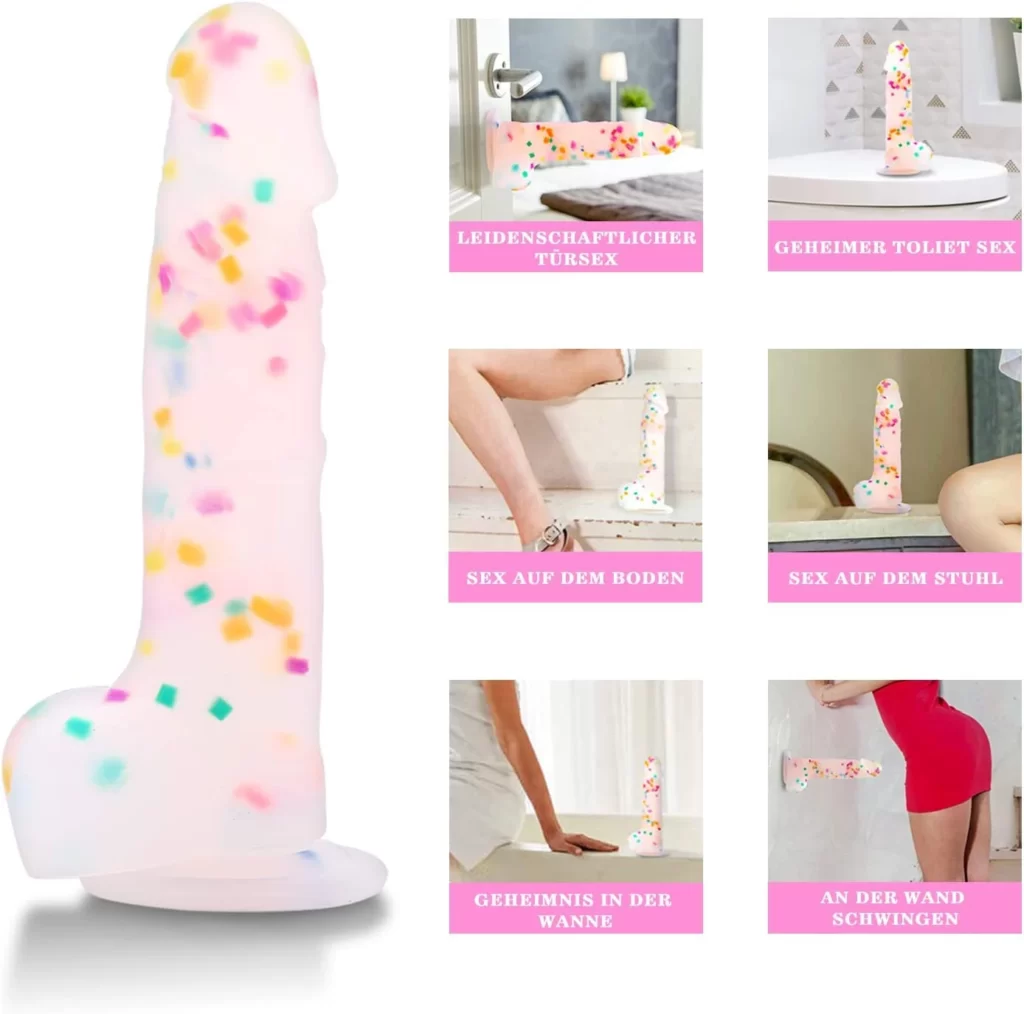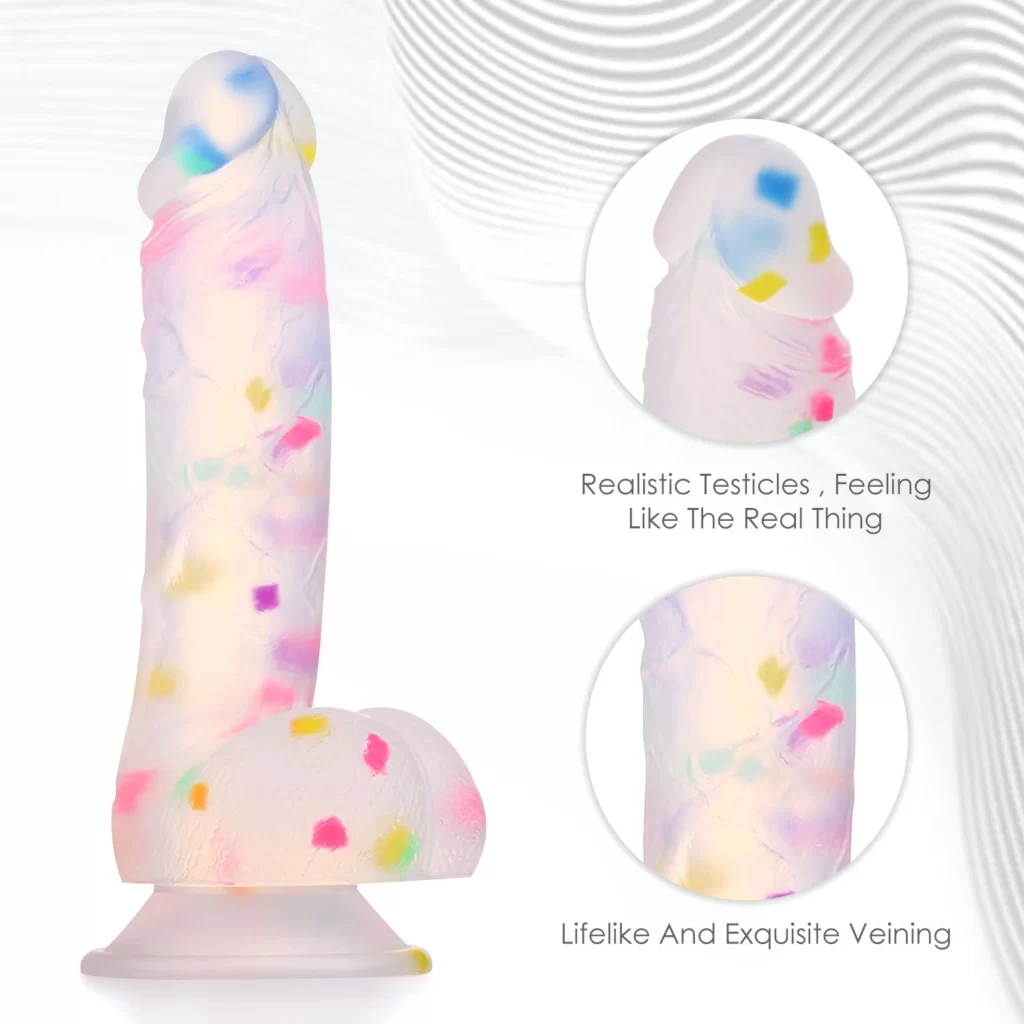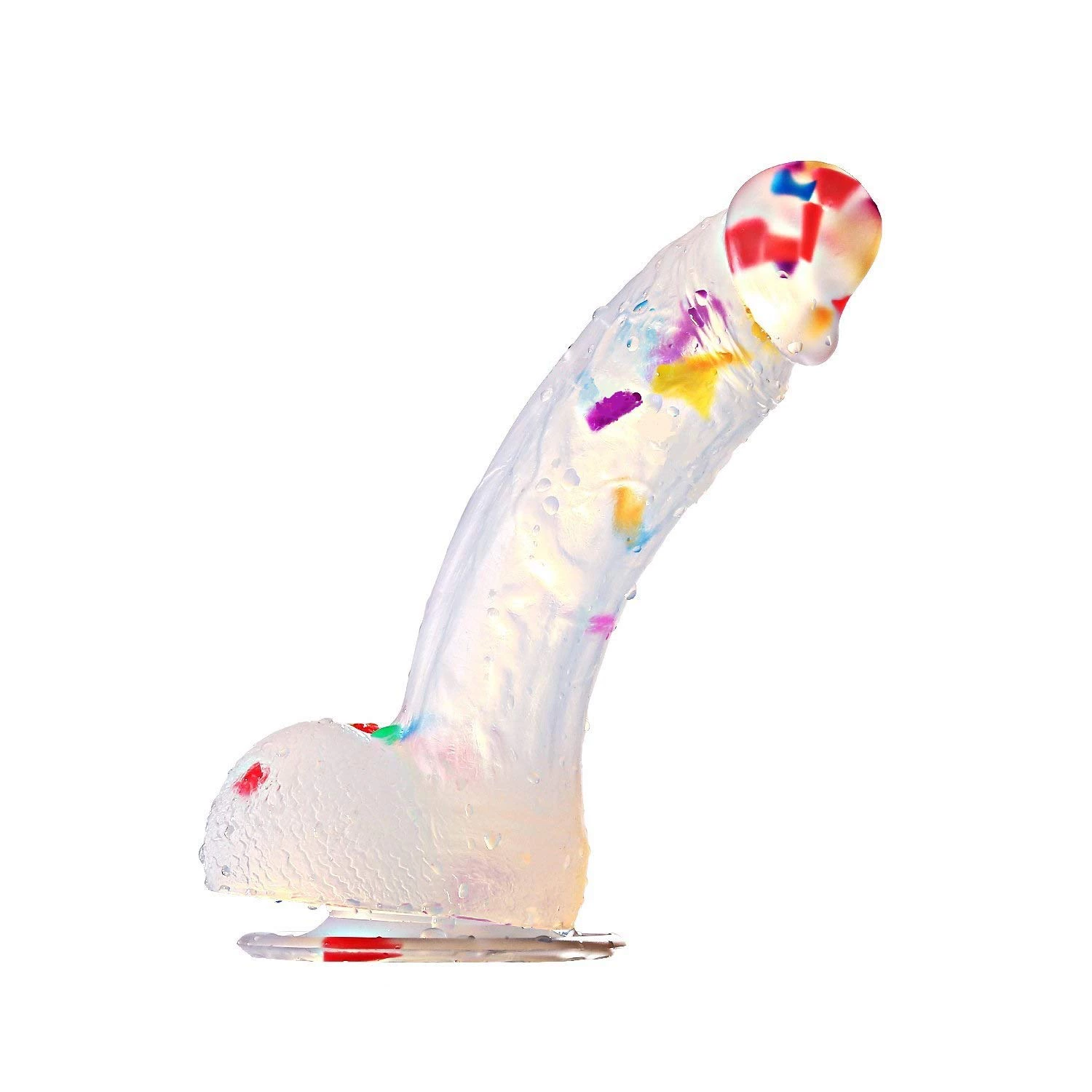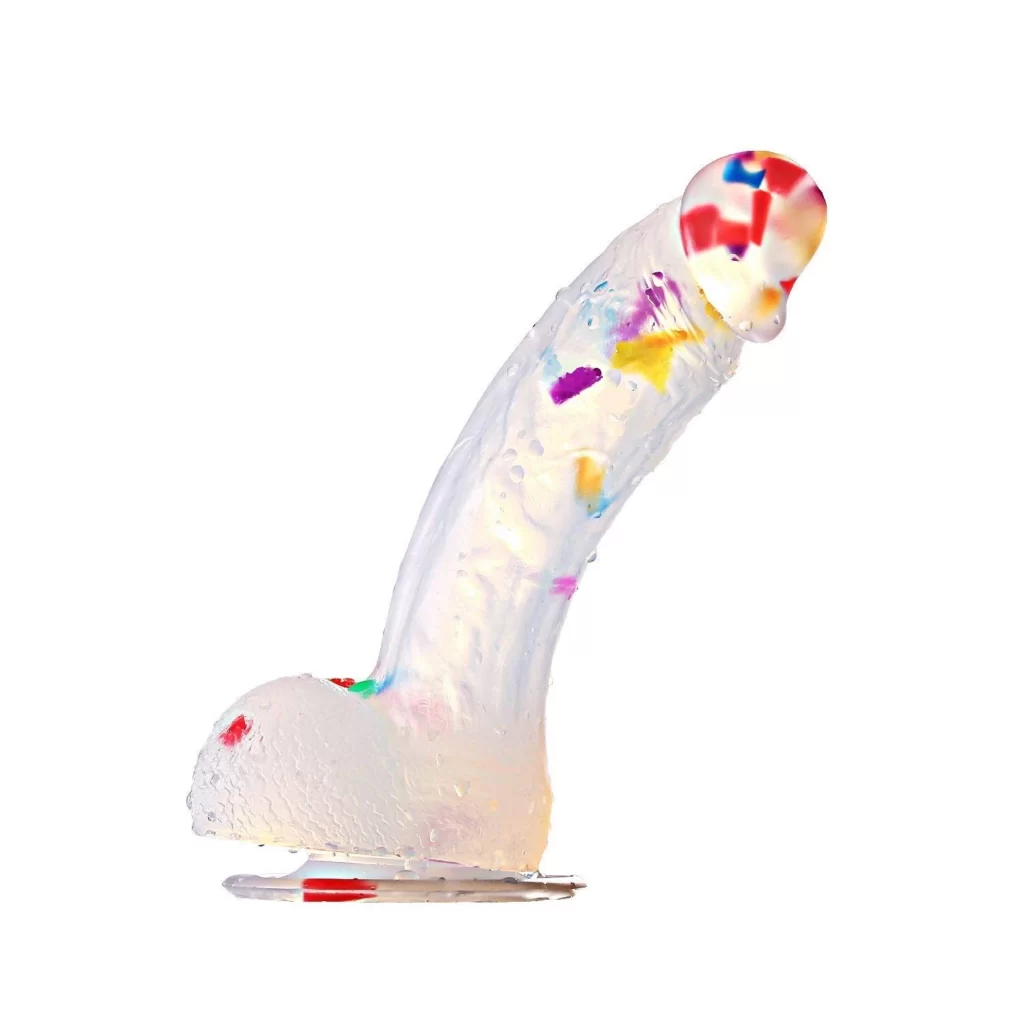 Realistic Clear Dildo Description:
Perfect Size for Beginners: The 7.6-inch realistic Clear dildo with a 5.8-inch insertable length and 1.7 inches wide is ideal for beginners. It can not only spice up couples' sex life but can also seek the stimulus and get orgasms by yourself.
Realistic Clear Dildo: The G spot masturbation dildo with a unique colorful pattern. The vividly phallic-shaped shaft, head, textures, and balls make it feel like the real thing.
Strong Suction Cup: Soft dildo suitable for strong adsorption on any smooth surface, like hard floor, tile wall, glass, etc. Free your hands and bring maximize pleasure.
Clear Silicone: Made of silicone material, the product is firm yet flexible, durable, and non-porous. The dildo can be bent at any angle. It's perfect for stimulating G-spot for pleasure. The medical-grade silicone used in our products has been professionally tested, and you can use it confidently.
Discreet Packaging: We will have a dedicated sealed box, unmarked packaging, and express orders without leaving any sensitive words. Keep your privacy in the strictest confidentiality.
How to use this realistic clear dildo?
After washing the realistic clear dildo, air-dry it in a cool place. Exposure to the sun will cause the product to turn yellow.
In addition, as the use time becomes longer and the cleaning process uses various pH cleaning agents, this will cause oxidation of the product and cause slight yellowing, which is a normal phenomenon.
Why do you need this clear dildo?
The Realistic Clear Dildo for Beginners is a realistic dildo that is perfect for beginners. It's made from body-safe silicone and is 7.6 inches long. The suction cup base makes it easy to use in many positions or on flat surfaces.
The dildo is also compatible, so it can be used with strap-on harnesses. This is great if you are looking for something to use with your partner or if you want to try pegging! If you want something to use with a partner, check out our Beginner's Pegging Kit, which includes this dildo and everything else you need!
The toy is 7.6 inches long and has a thick 1.7-inch diameter. This makes it the perfect size for beginners who want a realistic-feeling dildo without being too intimidating at first glance!
This toy added texture on both sides. The texture adds extra stimulation during penetration without being too overwhelming for new users who may not be ready for surfaces yet!
This CLEAR DILDO is phthalate-free and made of medical-grade silicone, a hypoallergenic material that can be used safely and without concern by people with latex allergies. It is non-porous, so it will not trap bacteria or other infections.
The silicone has a moderate drag that makes it feel more realistic, but not enough to make it challenging to use in the shower or bathtub. The silicone has a matte finish rather than a glossy one, which makes it look and feel more like skin than most other dildos.
The suction cup base is flexible enough to grip securely onto smooth surfaces like glass doors or tile walls. The suction cup can withstand up to 600 pounds of force before popping off the attached cover, so you don't have to worry about your partner pulling too hard on this toy during sex play!
This toy is compatible with all types of lube; water-based, oil-based, or silicone-based, so you can use whichever you prefer!
Welcome to the world of pleasure, where you can explore your fantasies without feeling judged or uncomfortable. Now you can enjoy your sex toy without worrying about whether it will fit in your bag or not. This realistic, clear dildo for beginners is a great way to explore new sensations and enjoy solo play at home or on the go. The robust suction cup makes it easy to attach to smooth surfaces like tiles, walls, or mirrors and use hands-free.