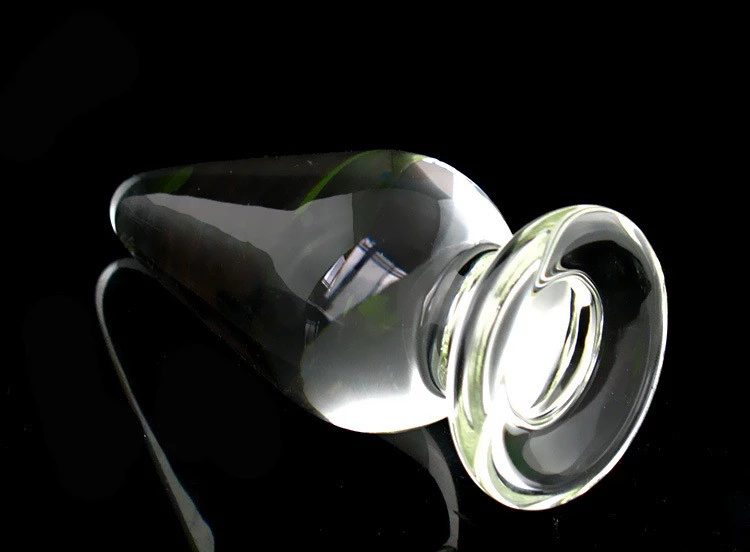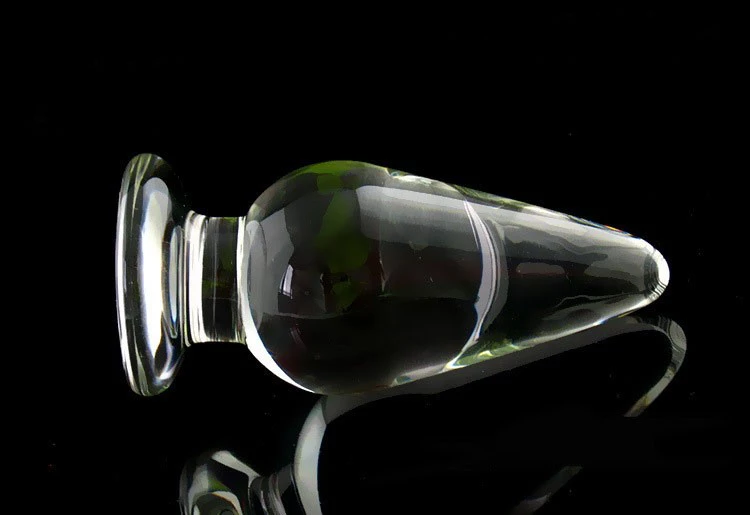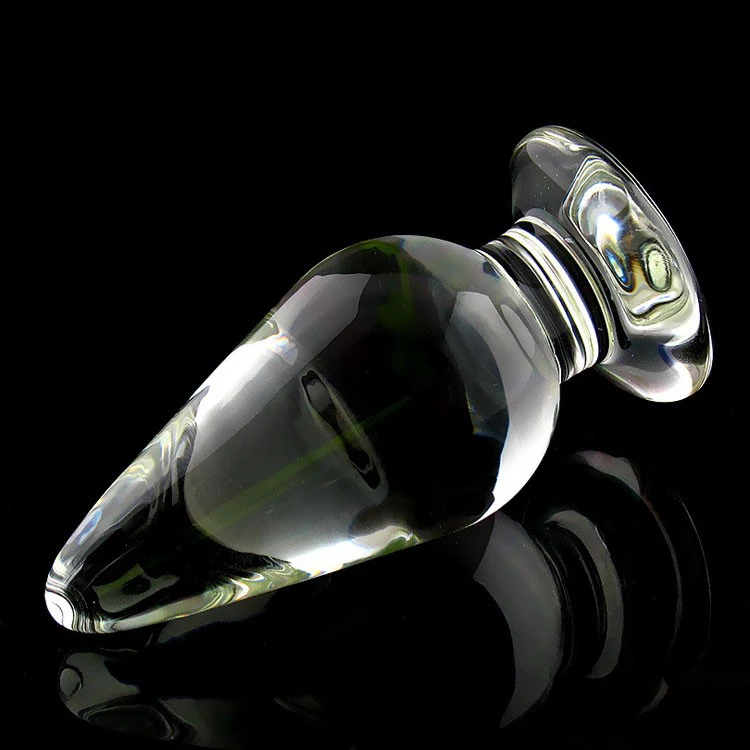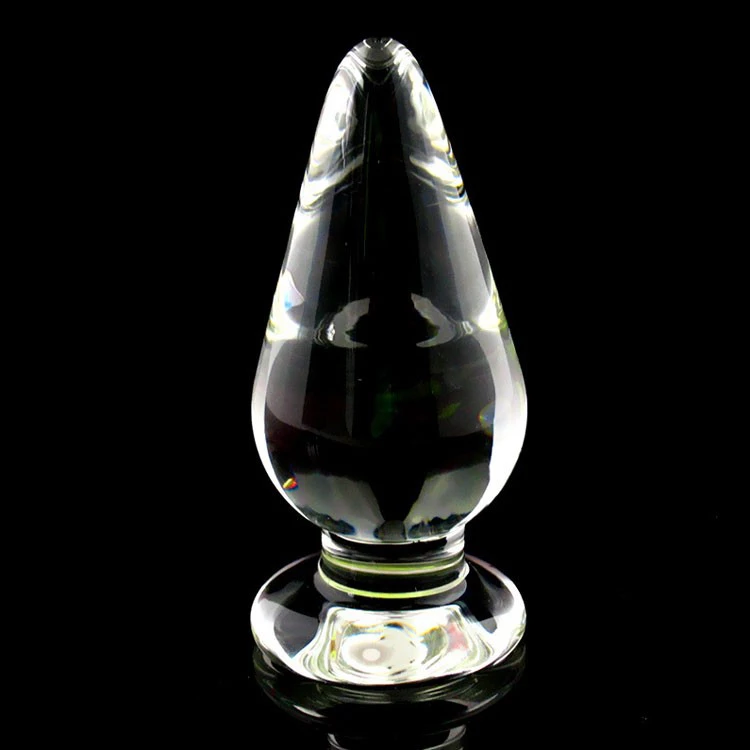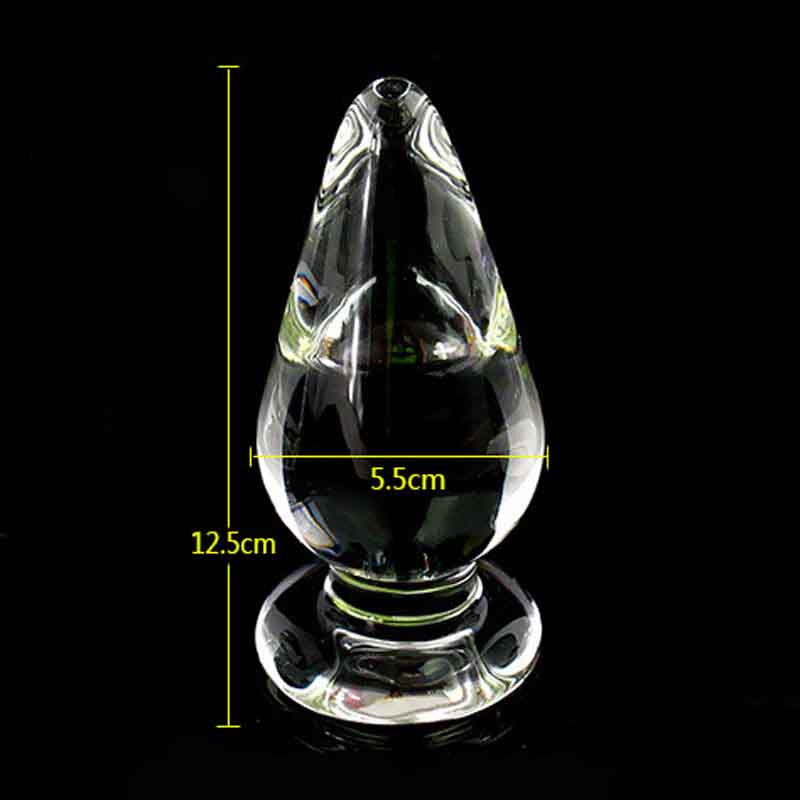 Anal Glass Dildo Features:
Anal plugs are a type of sex toy designed for erotic anal stimulation. Plugs are available in various shapes and sizes, from small plugs to large, vibrating butt plugs. Some are designed with a bulbous head for prostate stimulation.
Unlike dildos, anal plugs do not have a flared base to prevent them from being inserted too deeply into the anus. If you want to insert an anal plug, make sure to use extra caution when inserting and removing the plug to avoid injuries or other problems.
Anal plugs come in many different styles and sizes, so choosing one that suits your tastes and body type is essential. For example, if you're new to anal play and want some help getting started, try a smaller plug with a tapered end instead of one that is round or bulbous at the end.
When choosing an anal plug, ensure it has a flared base, so it doesn't go too far into your anus. The flared base prevents the plug from slipping inside you accidentally while using it during masturbation or sex with your partner.
Anal plugs come in many different materials, including silicone rubber, jelly rubber (which contains phthalates), PVC (polyvinyl chloride), plastic, metal, and glass.
Why Choose This Anal Glass Dildo?
The 55mm transparent glass anal plug dildo anus is made of high-quality borosilicate glass. It's very safe and easy to clean. It's also compatible with all types of lubricants, including water-based lubes.
Our Anal Glass Dildo has an extra thick base that makes them easier to handle when inserted, making them safer than thinner plugs. This toy is solid and has no moving parts, so there are no internal batteries or electronics to worry about.
This Anal Glass Dildo is small enough to be used by beginners and advanced users alike, but those looking for something larger should consider our 70mm version instead!
This glass anal plug has a smooth surface and is made of high-quality medical glass. It is one of the most popular sex toys on the market today. The pin will stimulate a stimulating feeling while inserting it into your anus. It is also very safe because it is made of medical-grade materials.
The transparent color lets you see what's going on in your ass, which can be exciting for some people. The smooth surface will help with insertion and removal, so you don't have to worry about discomfort during these processes. This anal plug can also be used by people new to anal play to get used to the sensation without feeling overwhelmed.
The best thing about this Anal Glass Dildo is that it doesn't require any lubricant! You can use water or saliva instead of lube which makes cleaning up much more accessible after each use. This is great for people with sensitive skin or allergies because they don't need additional products besides what already comes from their bodies!