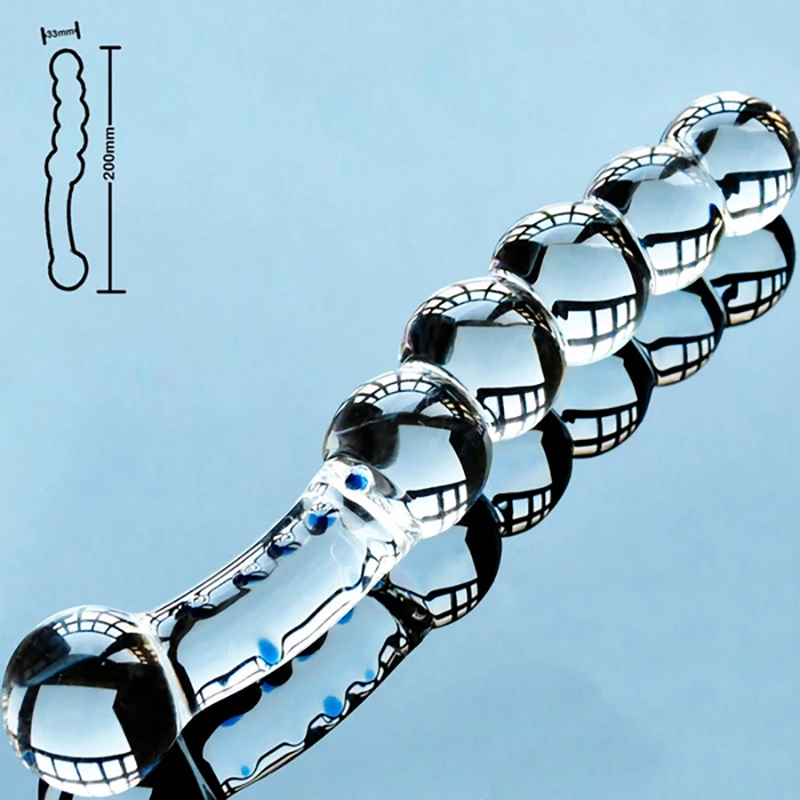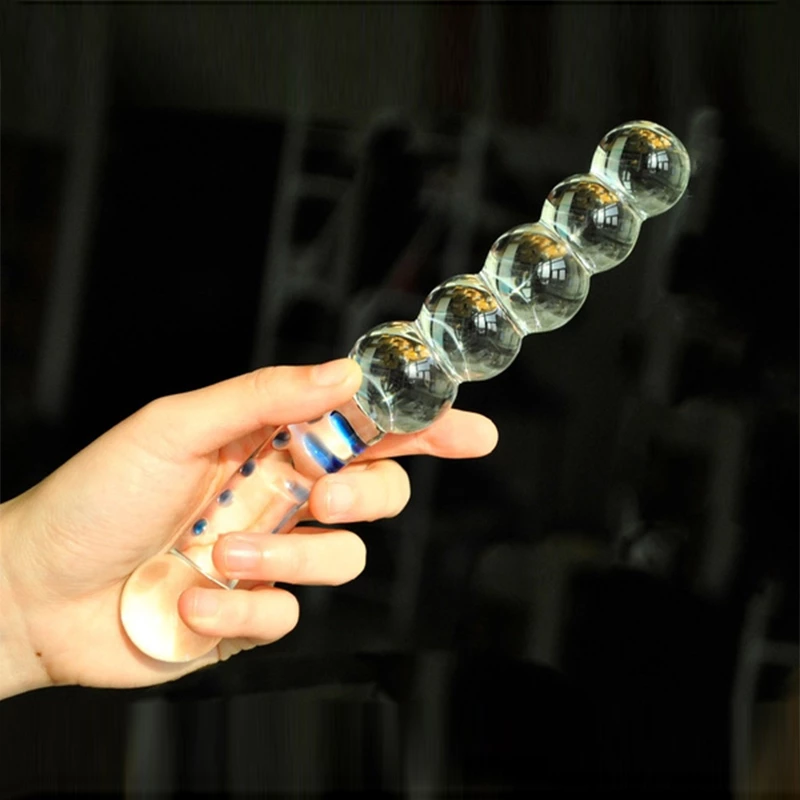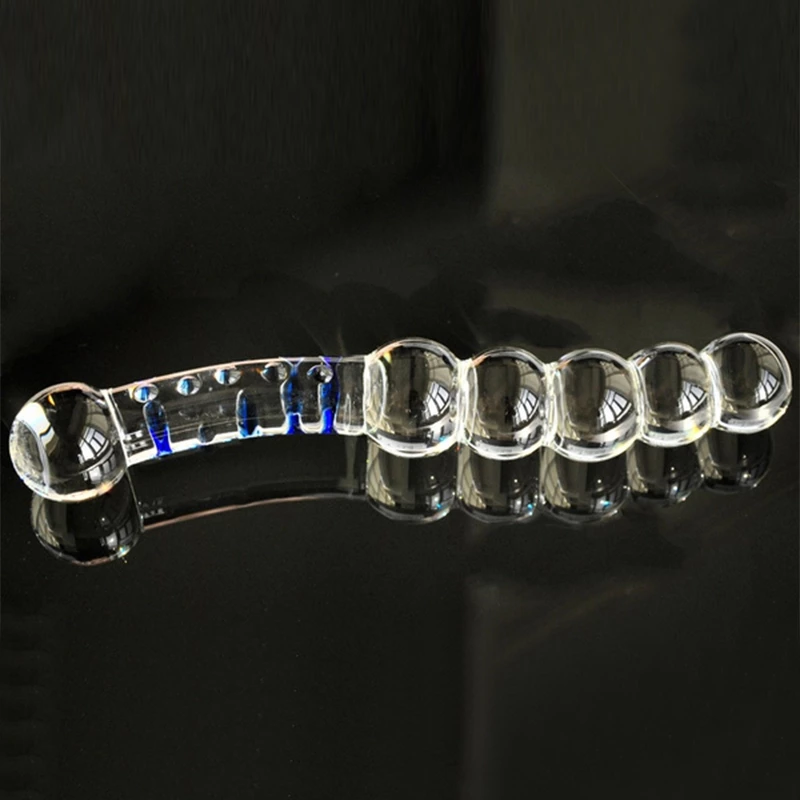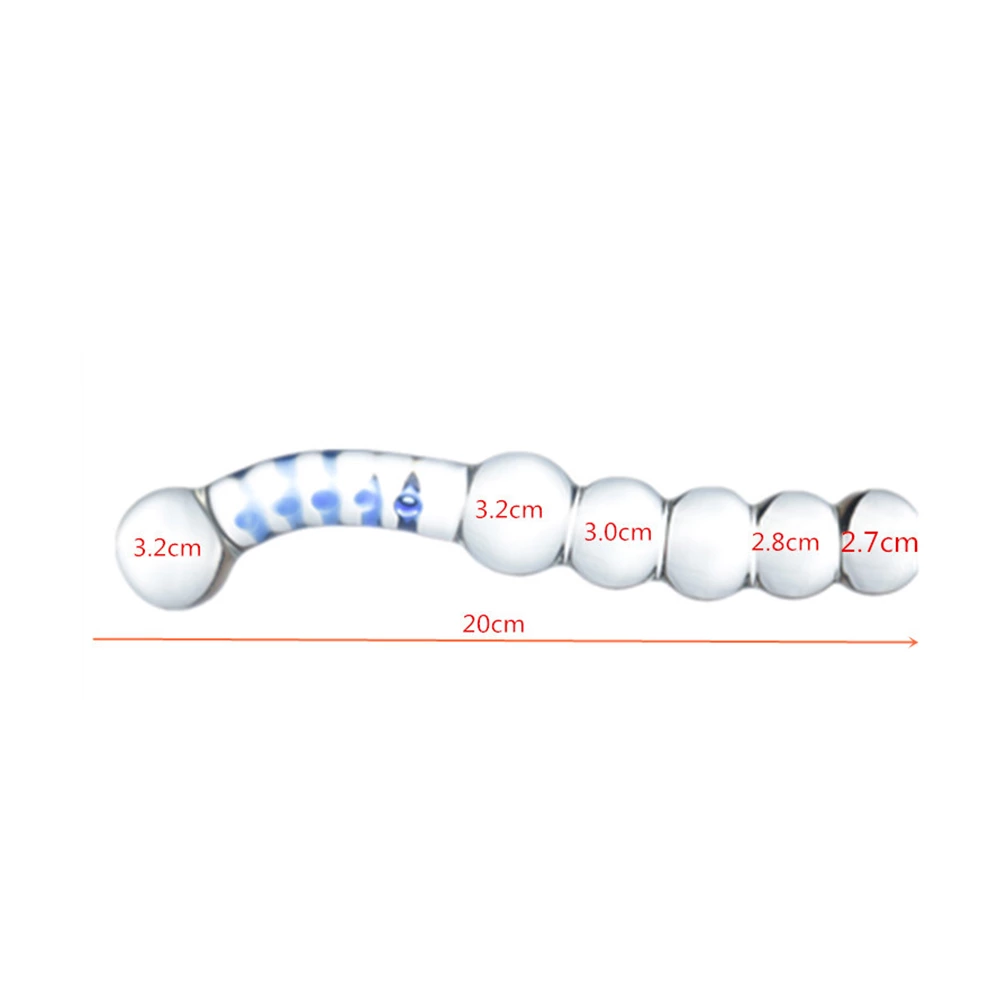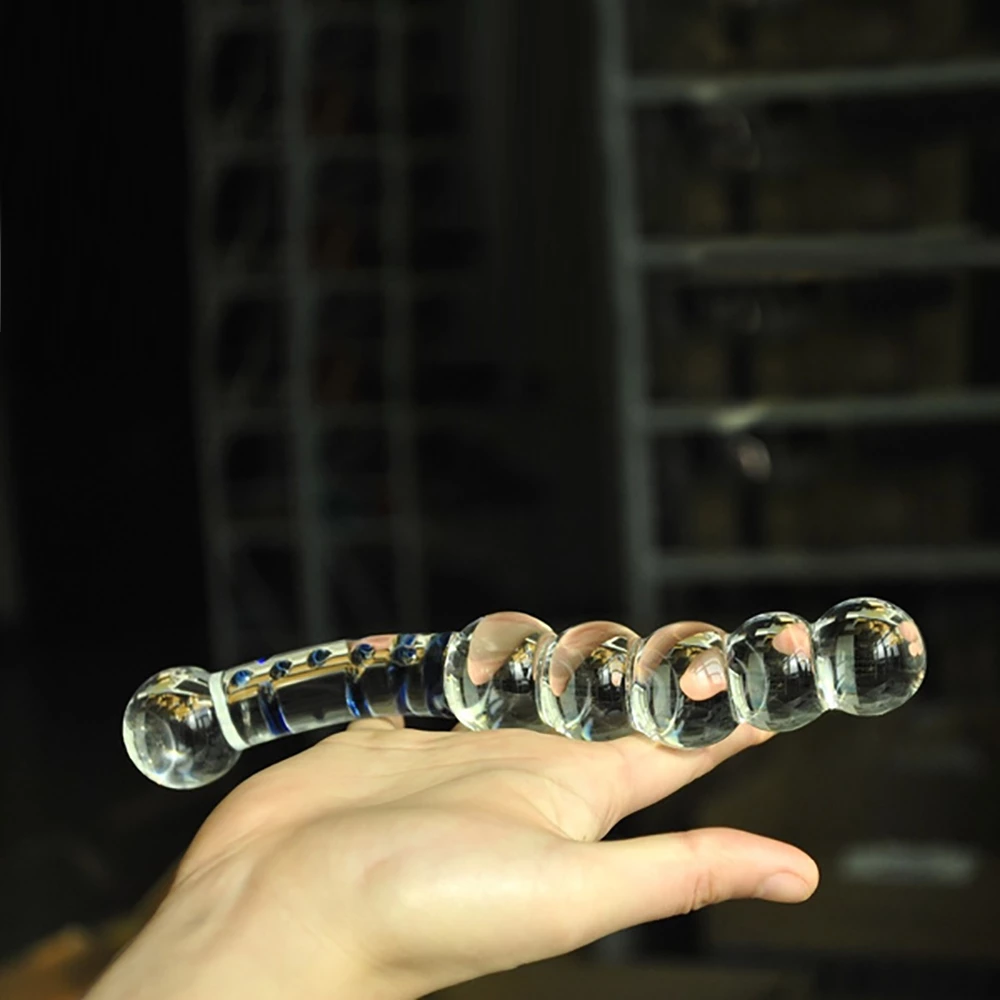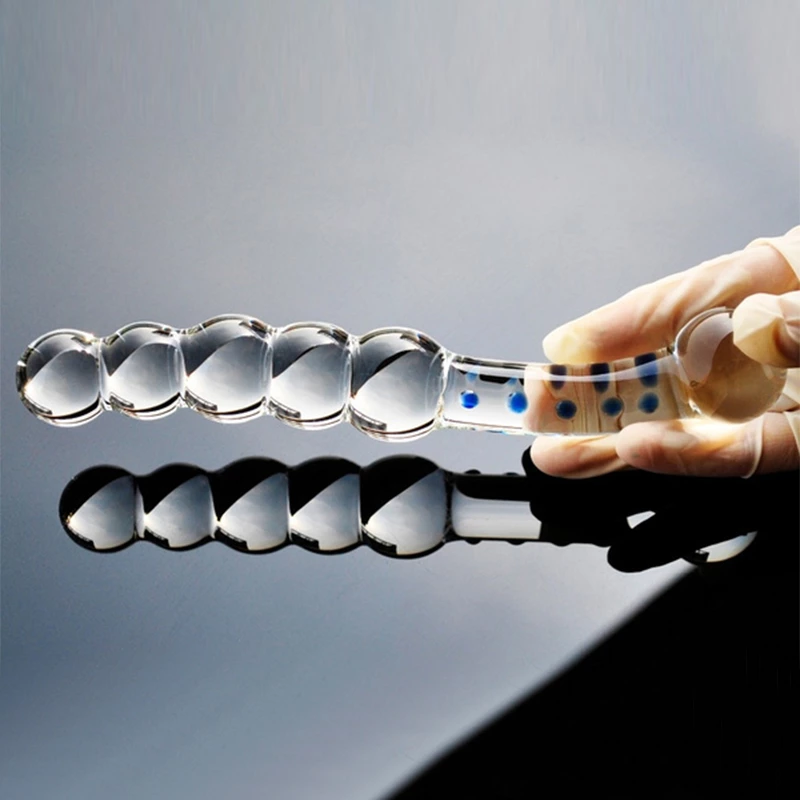 Large Glass Dildo Size:
Length: 20 cm
Width (maximum): 3.2 cm
Large Glass Dildo Notes:
1. Please use 75% medicinal alcohol to clean the surface;
2. It is recommended to use with lubricants and condoms;
3. The glass dildo/butt plug is handmade. Please allow 1-2cm size error and light color difference.
Large Glass Dildo Feature:
The Large Glass Dildo is an ideal sex toy for both women and men. Beginners or experienced users can use it. You can use the dildo alone or with a partner. It is usually used during masturbation, foreplay, and intercourse. It has a comfortable handle that allows you to control it easily with one hand. The rosary on the surface makes it more exciting so that you can enjoy a more realistic experience.
Dildos come in many different shapes and sizes, so finding the right dildo for you should be easy. The best way to find the right dildo is to know what you want it to do and what you will do with it. If you are looking for something that will fill your vagina or anus, you may want to consider a more realistic dildo, as they tend to be larger than non-realistic dildos. However, if you are looking for something smaller, there are plenty of options!
The perfect crystal glass dildo, the right size to fill your vagina and anus, easy to use, easy to clean, and meets your needs
A crystal glass dildo is a sex toy made of clear glass or crystal. It is made of high borosilicate glass and high-quality alloy, tempered for maximum strength and durability, with a medical-grade, non-toxic silicone coating. It is waterproof and safe to use directly in water or boiling water. It has no smell or taste. It is suitable for beginners and advanced users who want something unique in their collections. It also makes an excellent gift for special occasions!
Crystal glass masturbators offer many benefits over other materials.
– The non-porous, non-toxic silicone material is hypoallergenic and latex-free, making it safe for people with allergies or sensitivities.
– It does not contain any harmful chemicals such as phthalates, which are found in some other toys and can cause allergic reactions in some people (oops!). This makes it safe for people with sensitive skin to use.
This Large Glass Dildo is also very easy to clean: rinse it in warm water after each use and store it in the bag!
Why choose a pyrex dildo?
The Pyrex glass dildo is suitable for temperature play – cool it in the fridge for an icy cold sensation that will give you goosebumps. Heat it in hot water or under warm tap water for a burning sensation that is also fun.
The pleasure of anal sex is often underestimated, but the anus is an erogenous zone, just like the vagina.
To enjoy the Large Glass Dildo, you must have a dildo adapted to your needs that allows you to play safely.
A Pyrex glass dildo is ideal for this purpose because it has many advantages:
It is safe
It allows you to feel everything.
You can use a Pyrex dildo with water or silicone-based lubricants.
Pyrex can be heated or cooled efficiently.
Pyrex does not degrade with time.
You can sterilize Pyrex and clean Pyrex easily.
Package Contents:
1 x Pyrex Glass Dildo