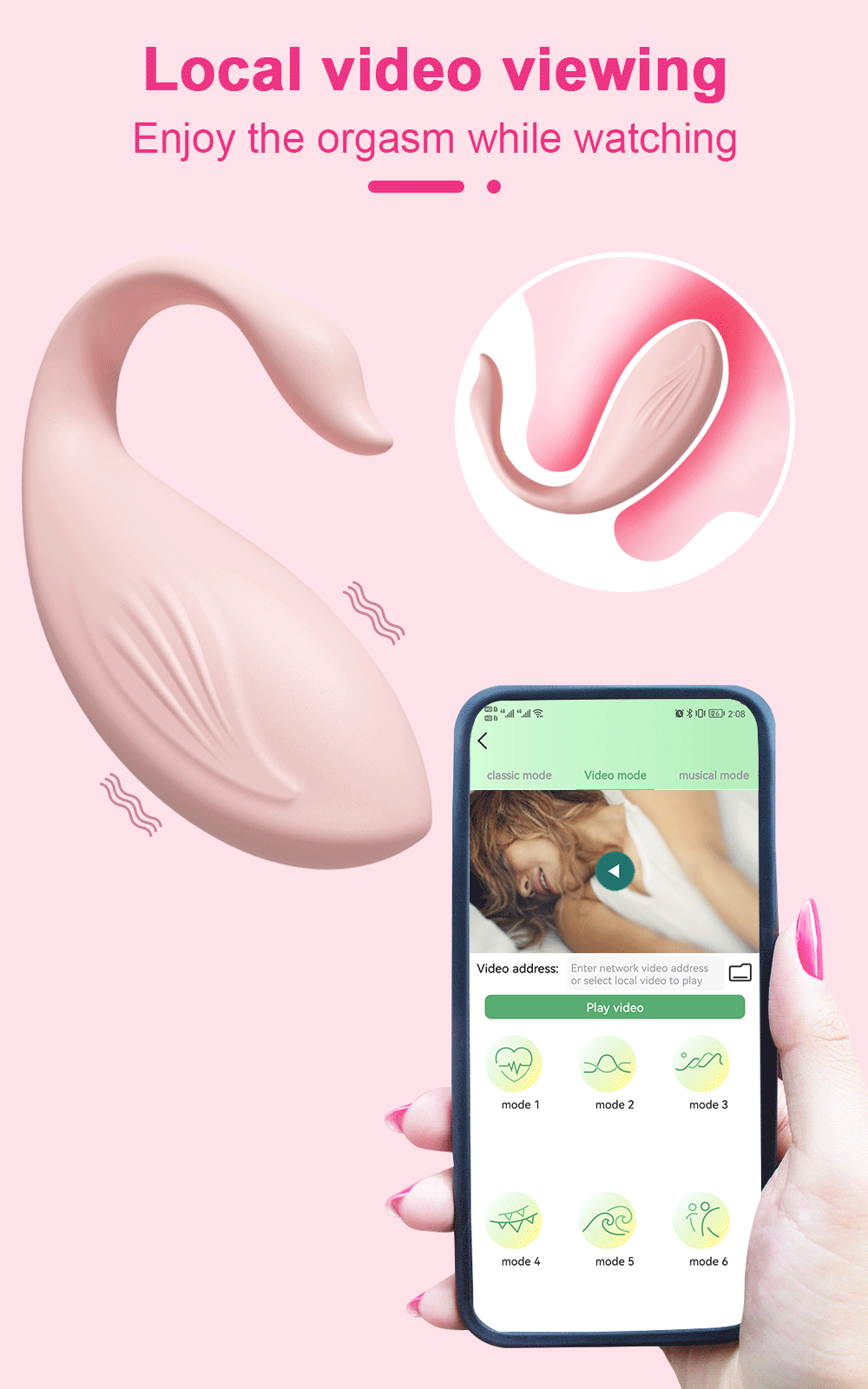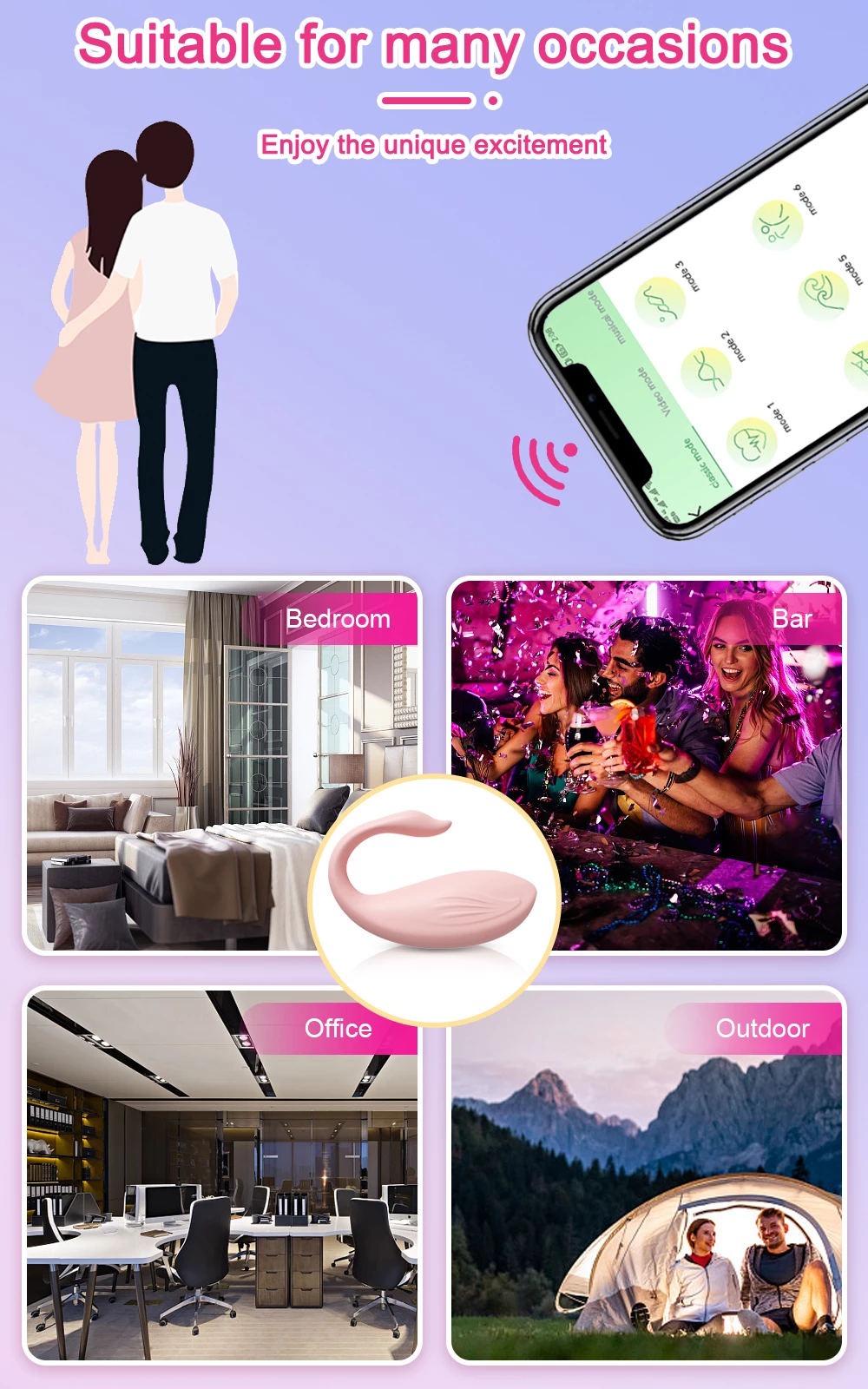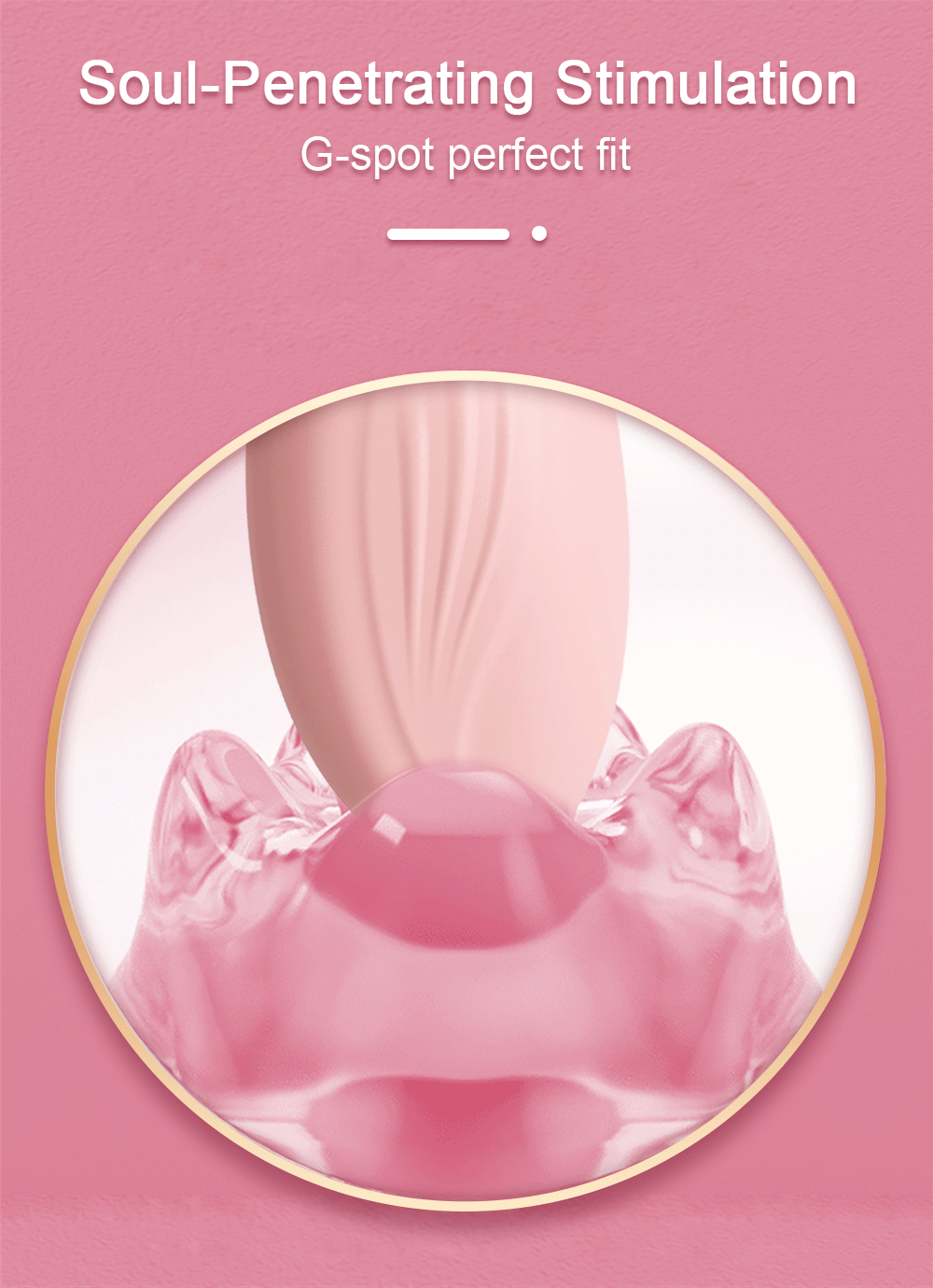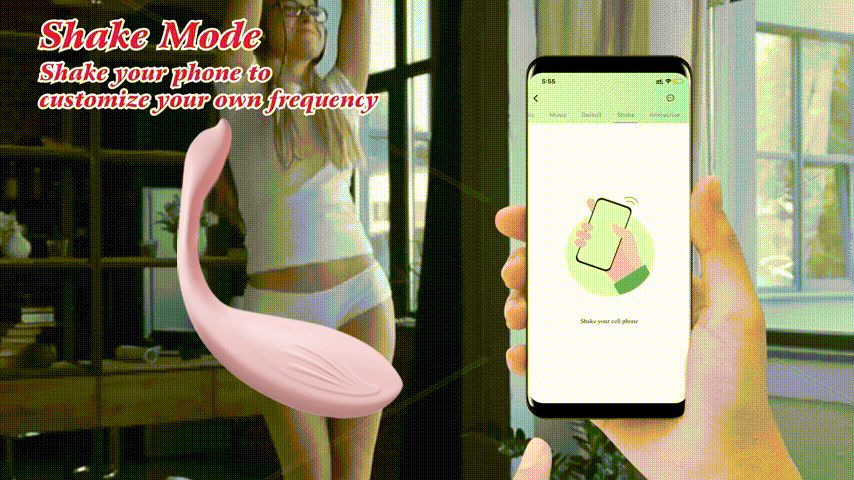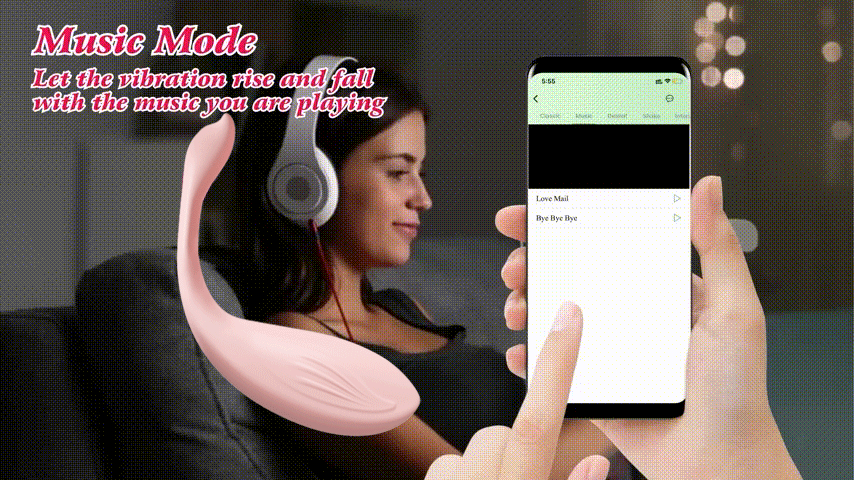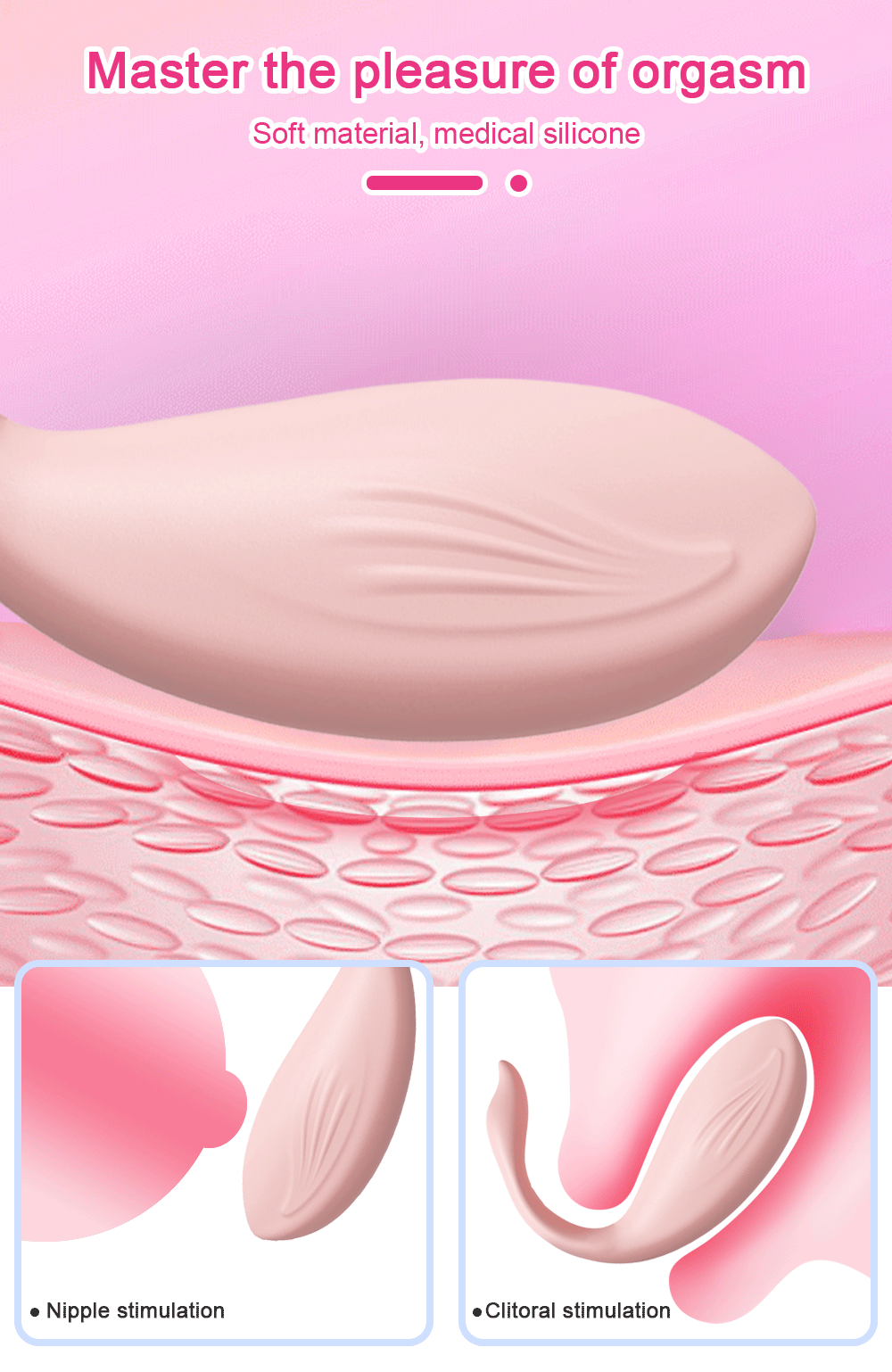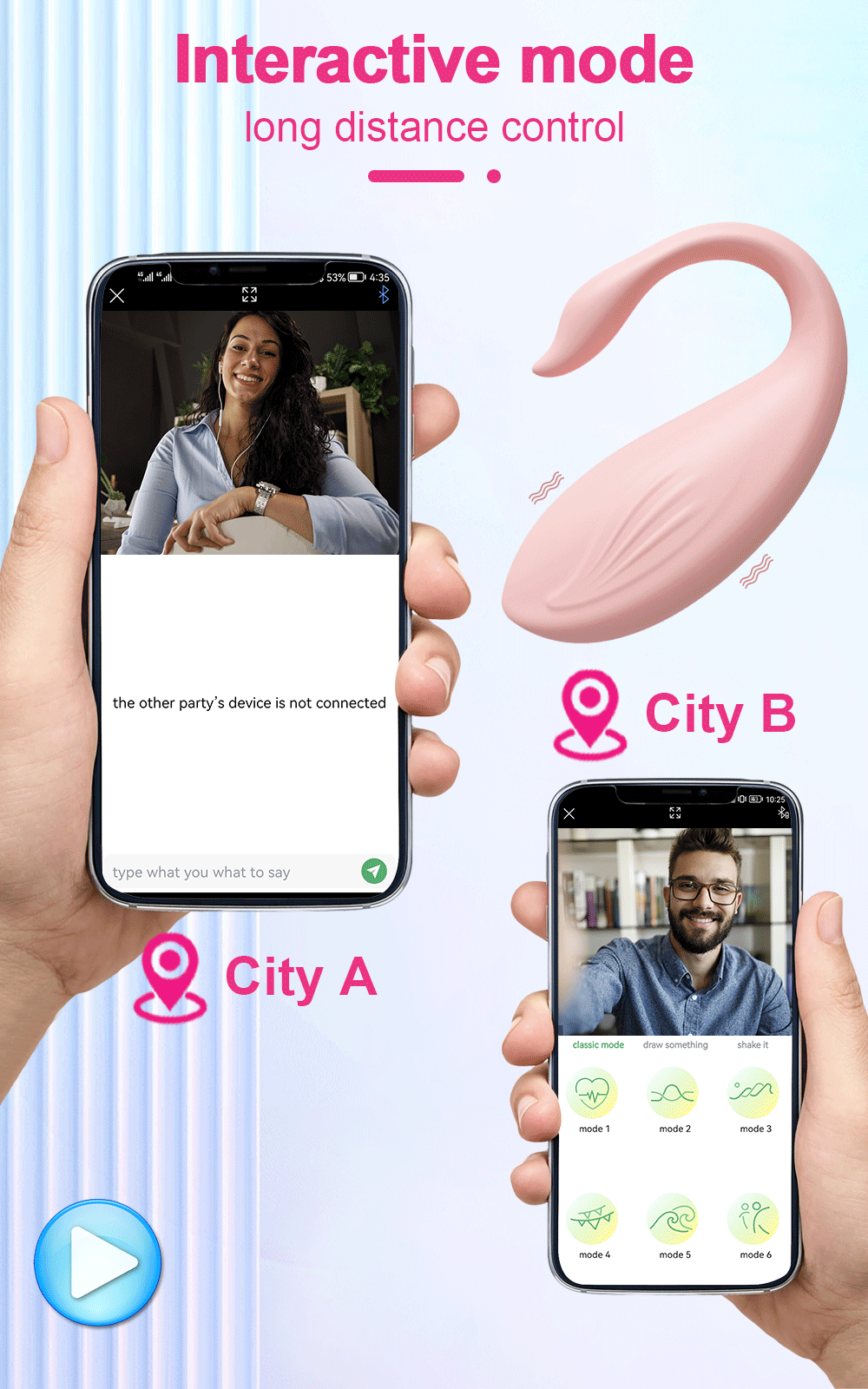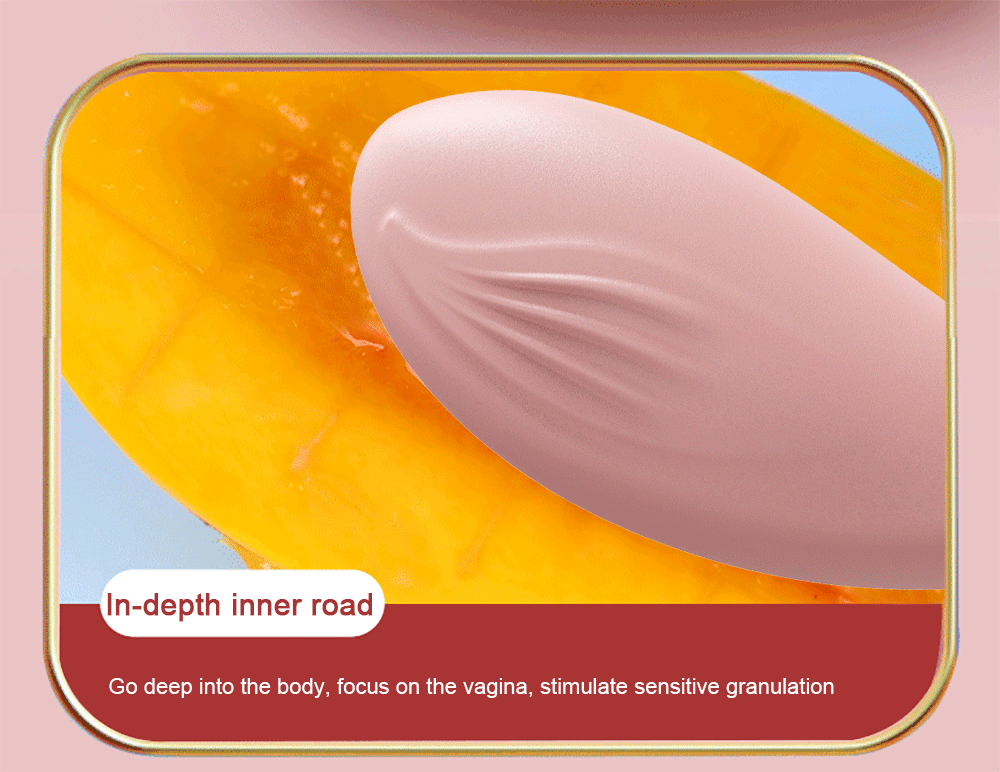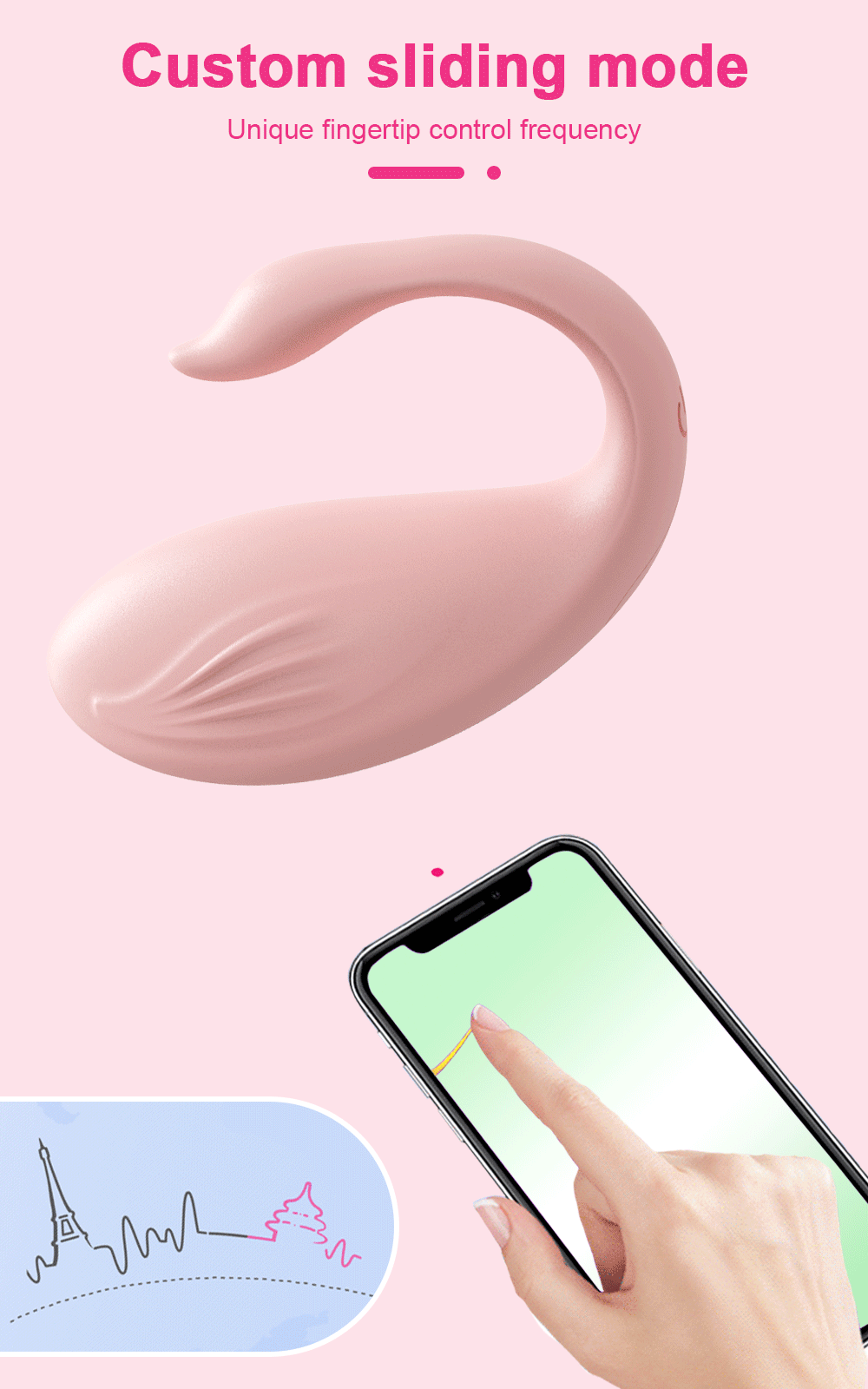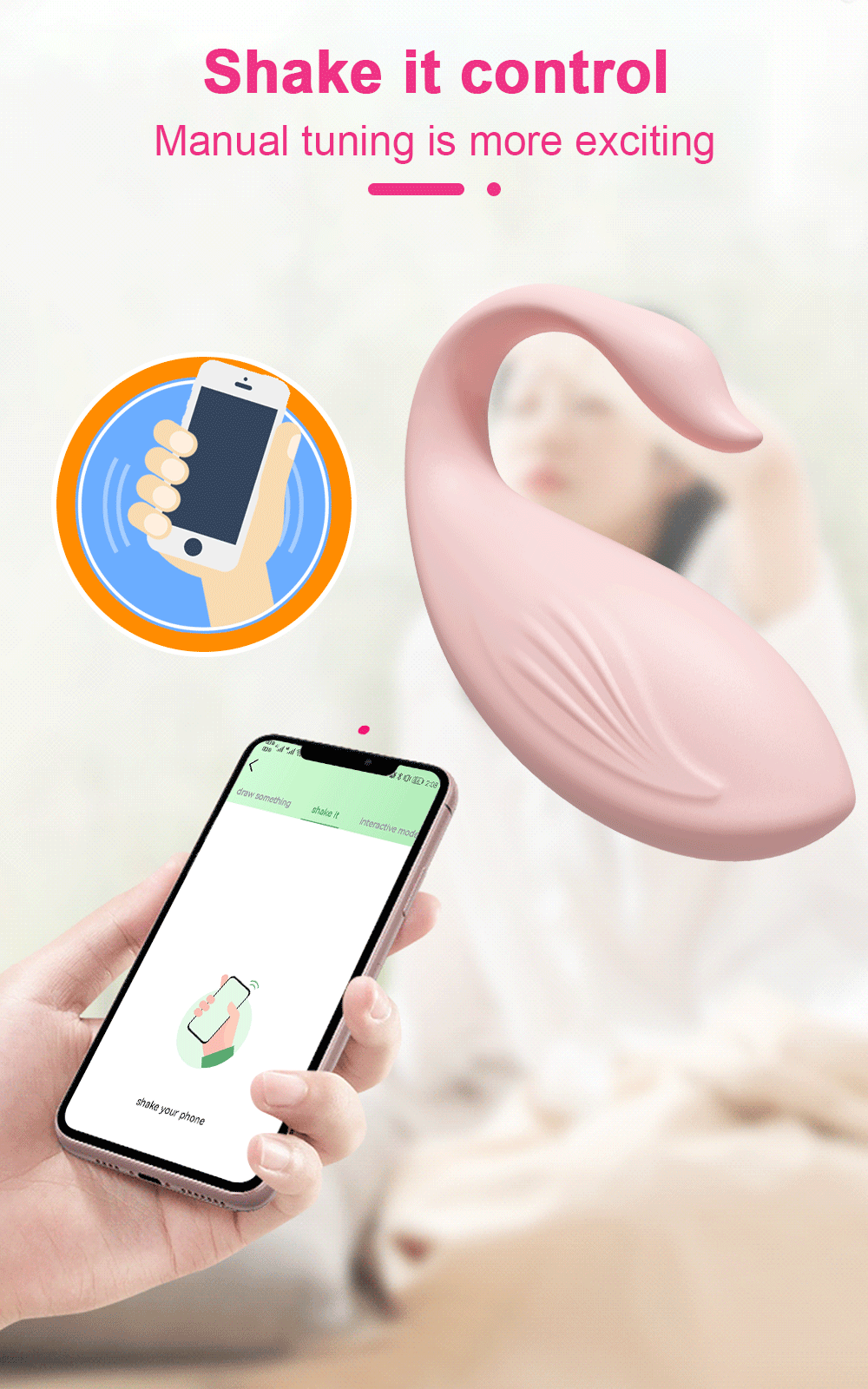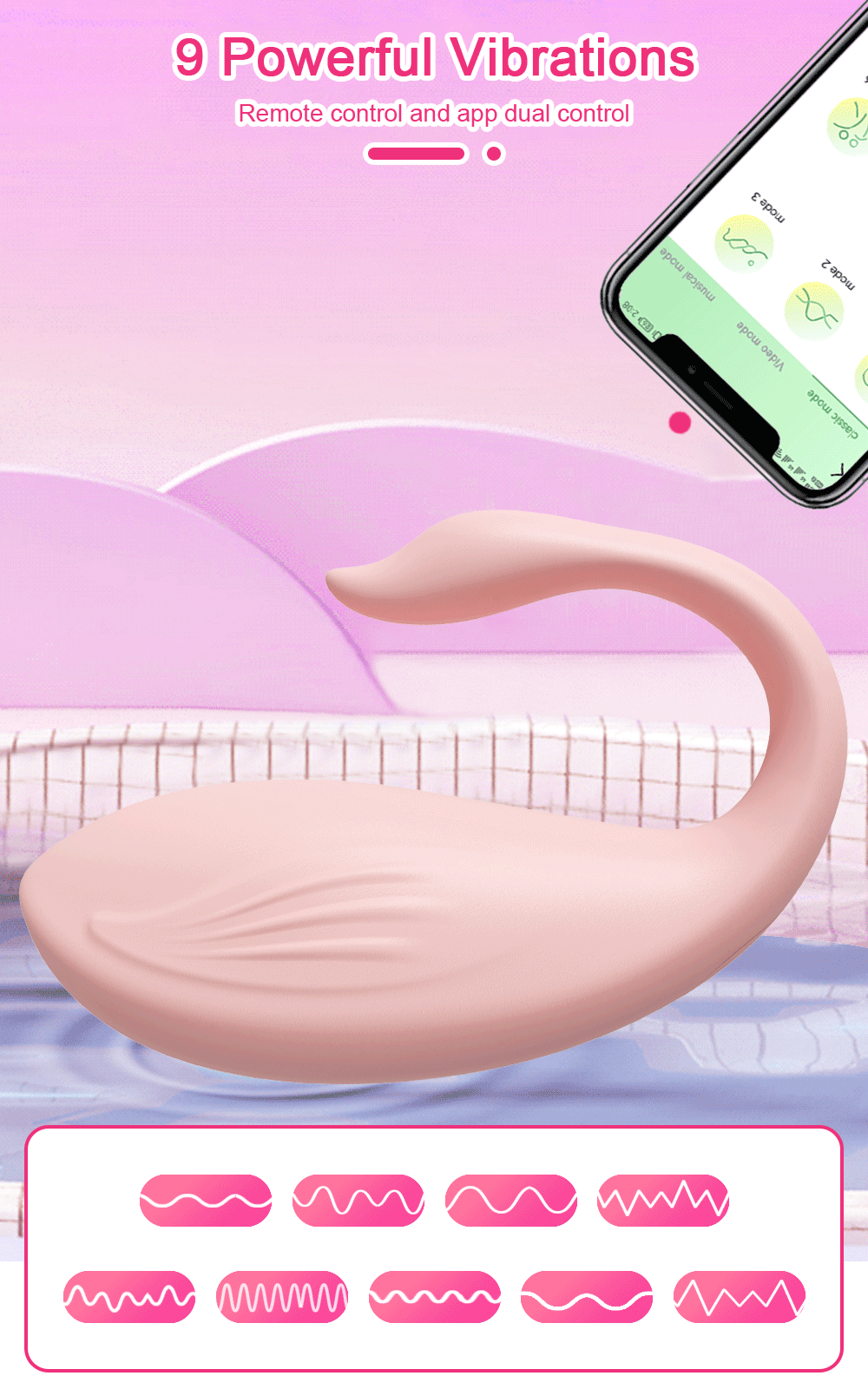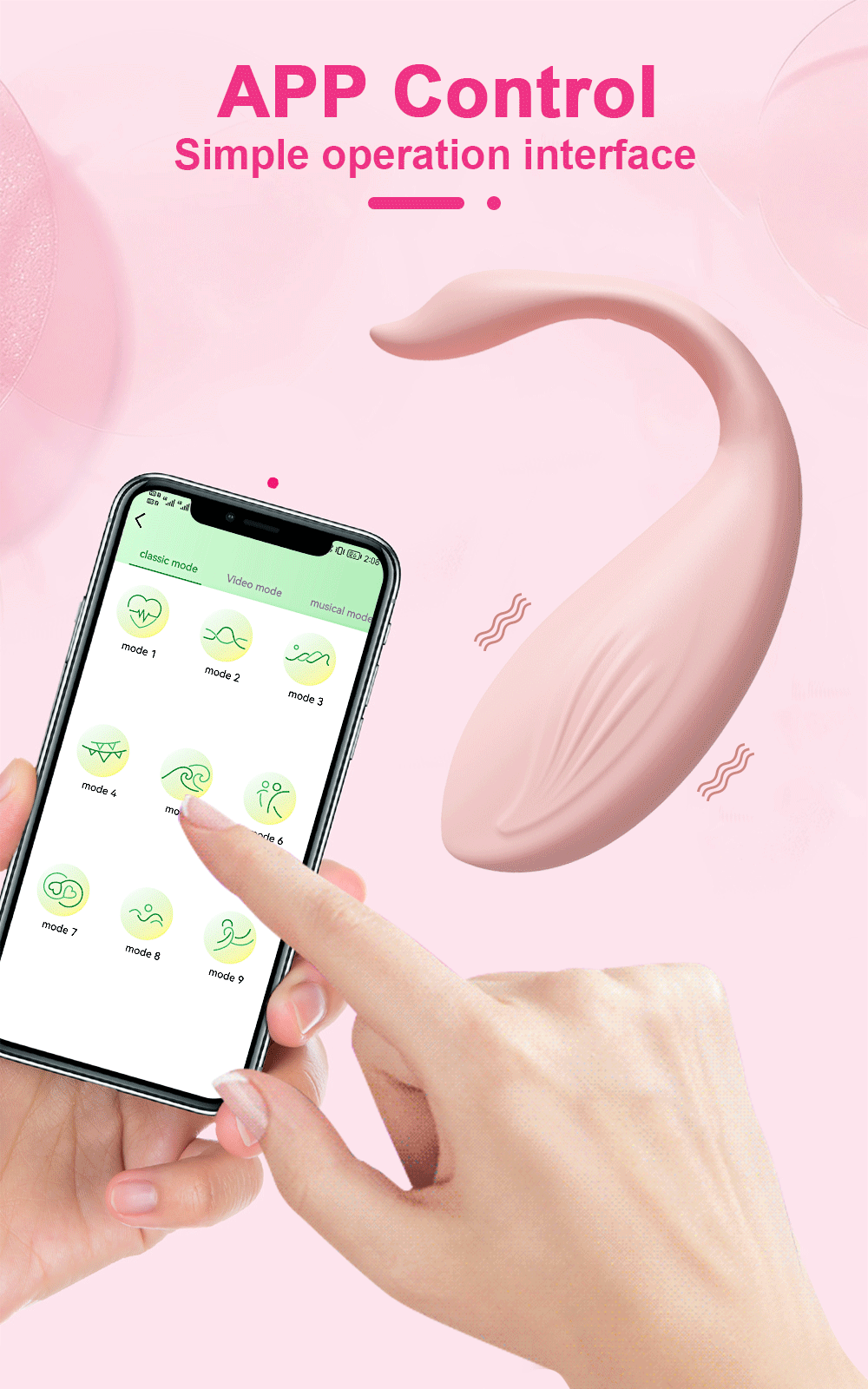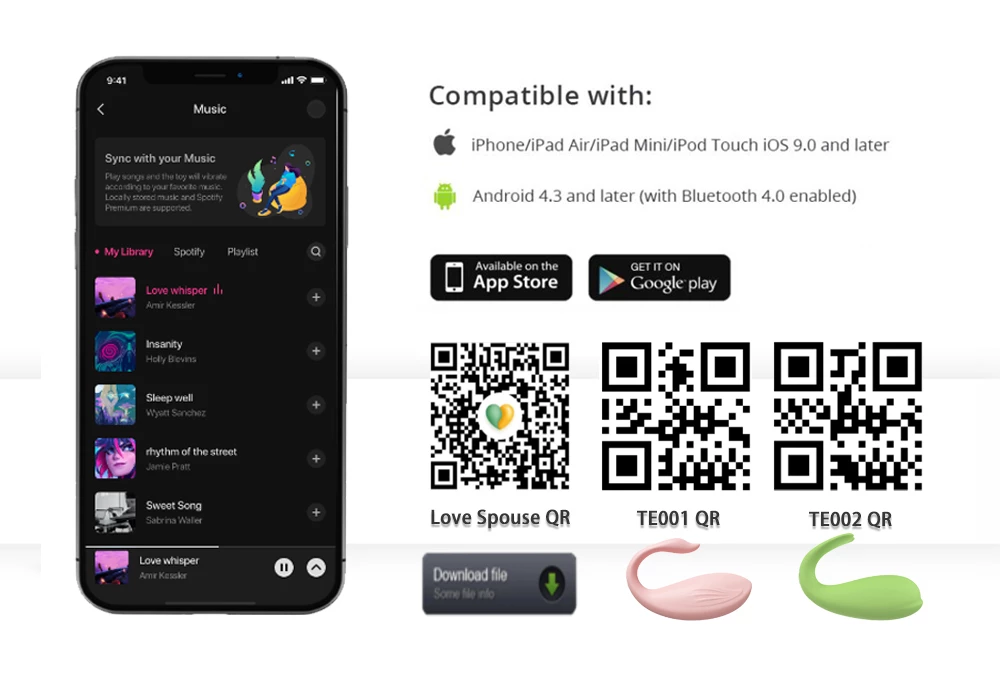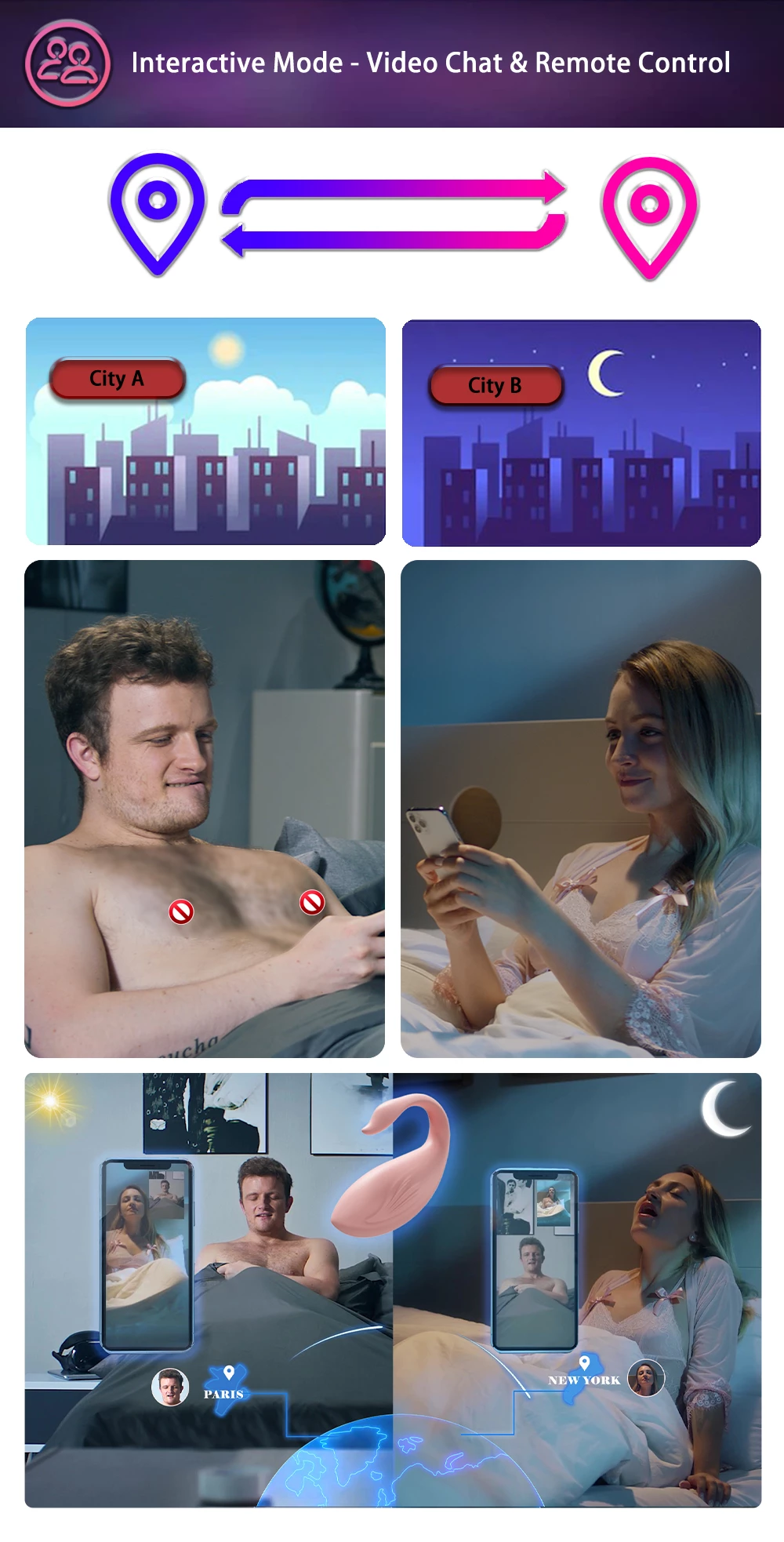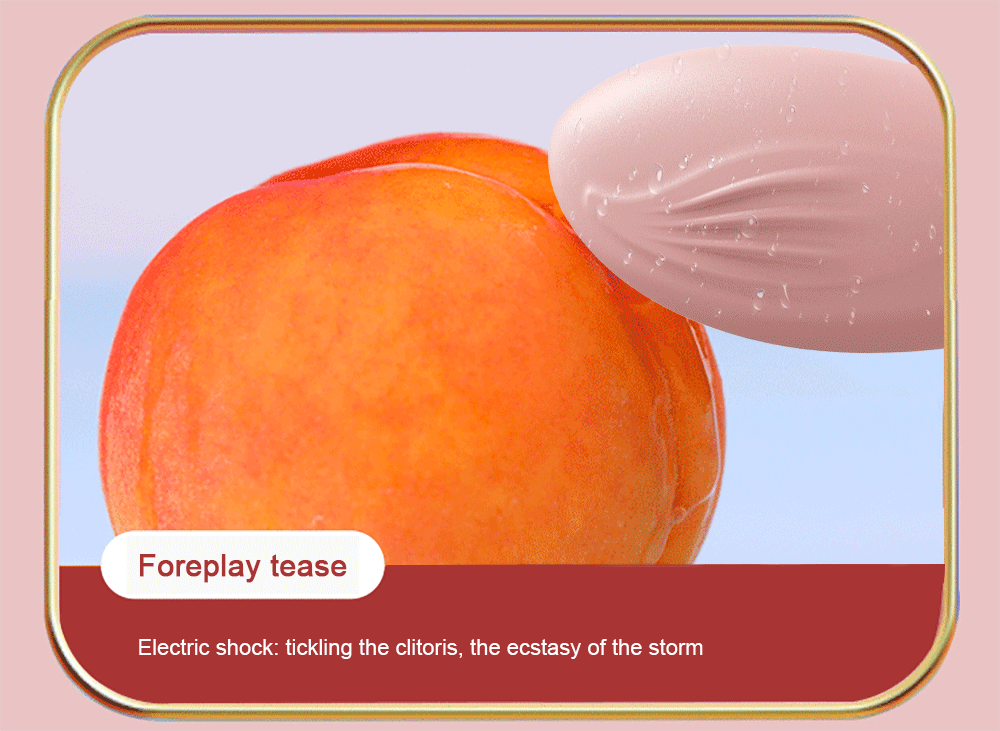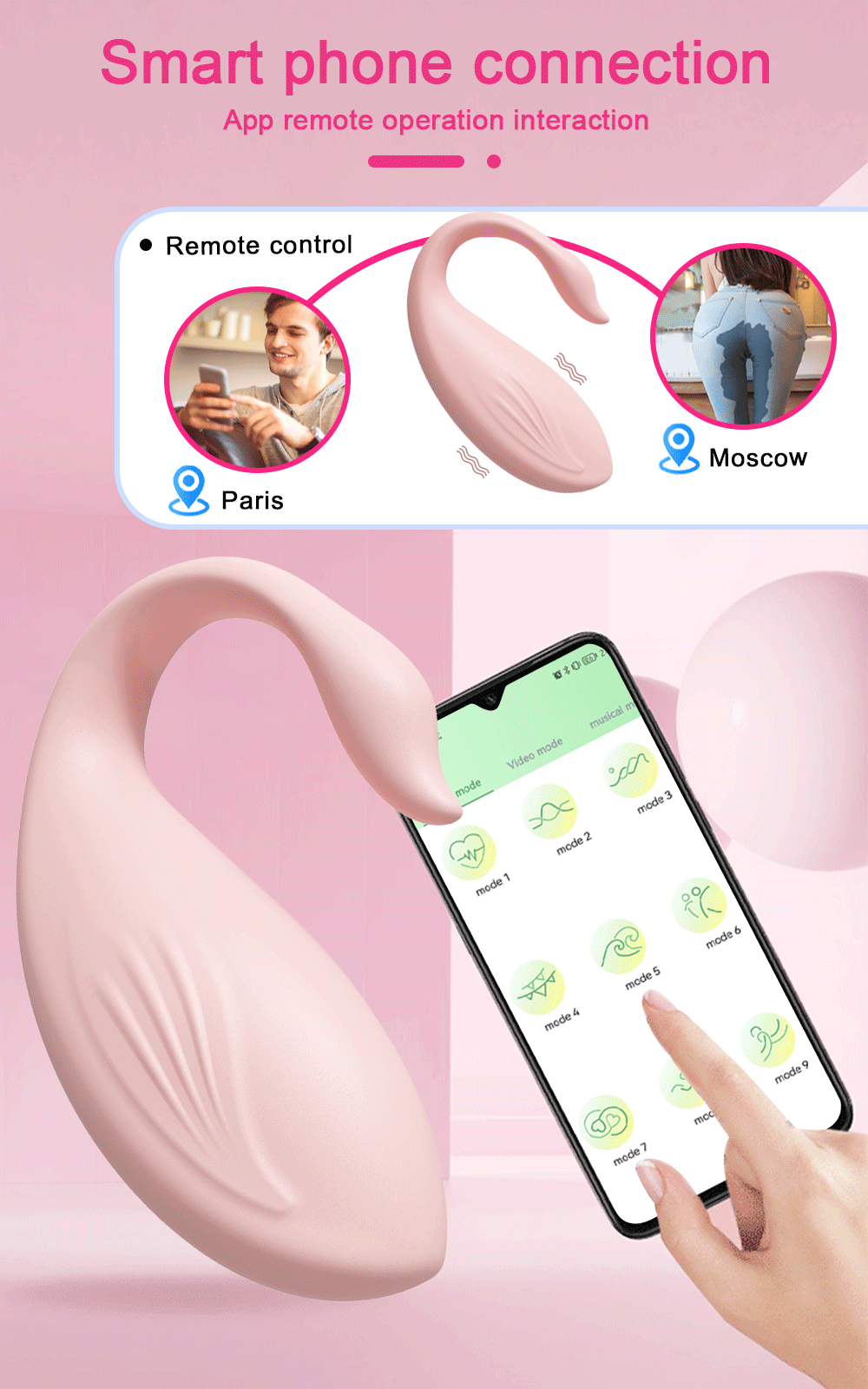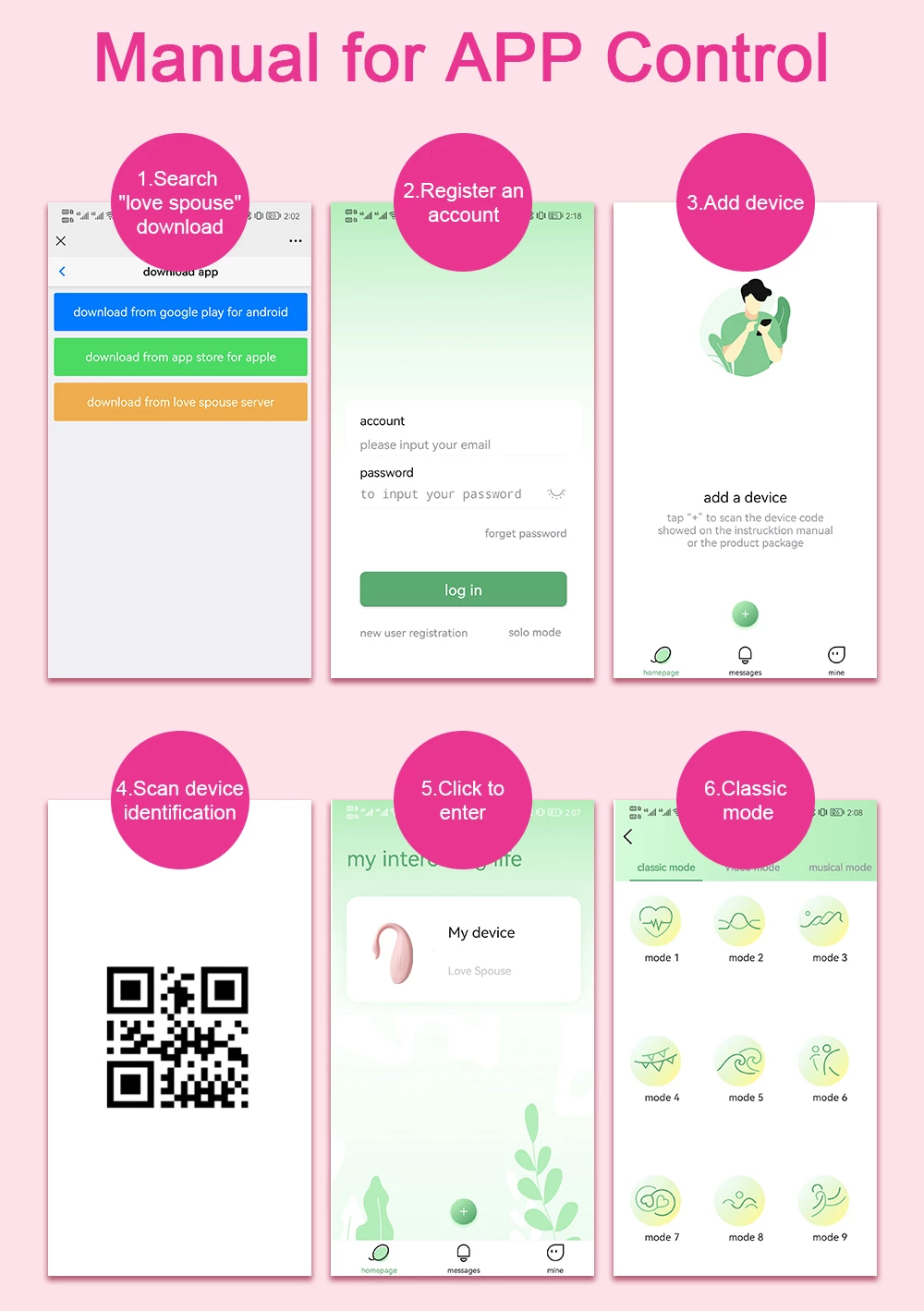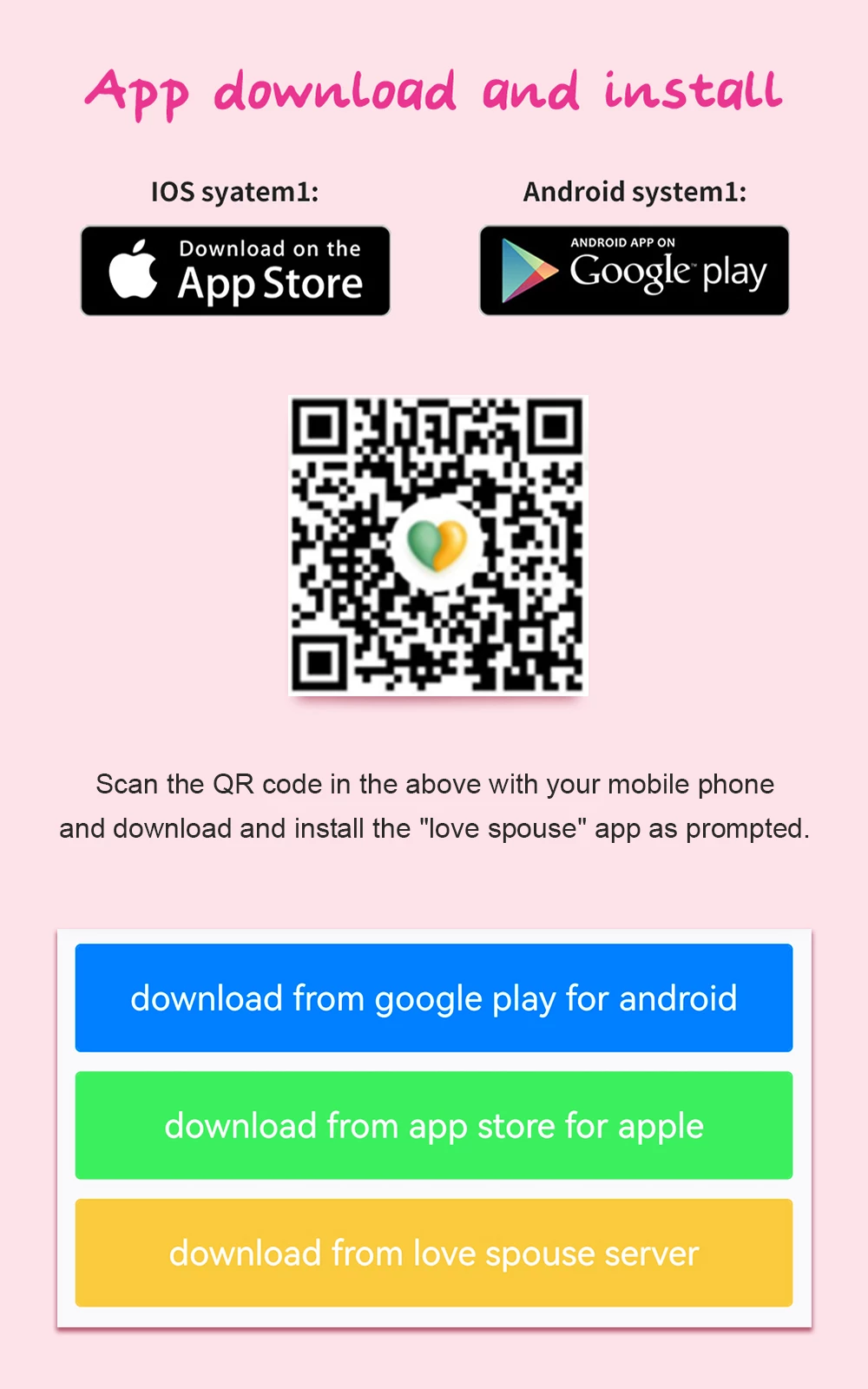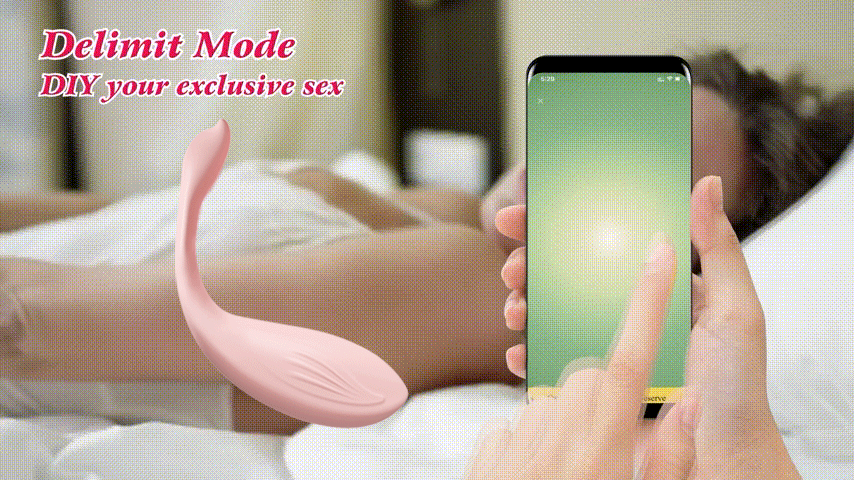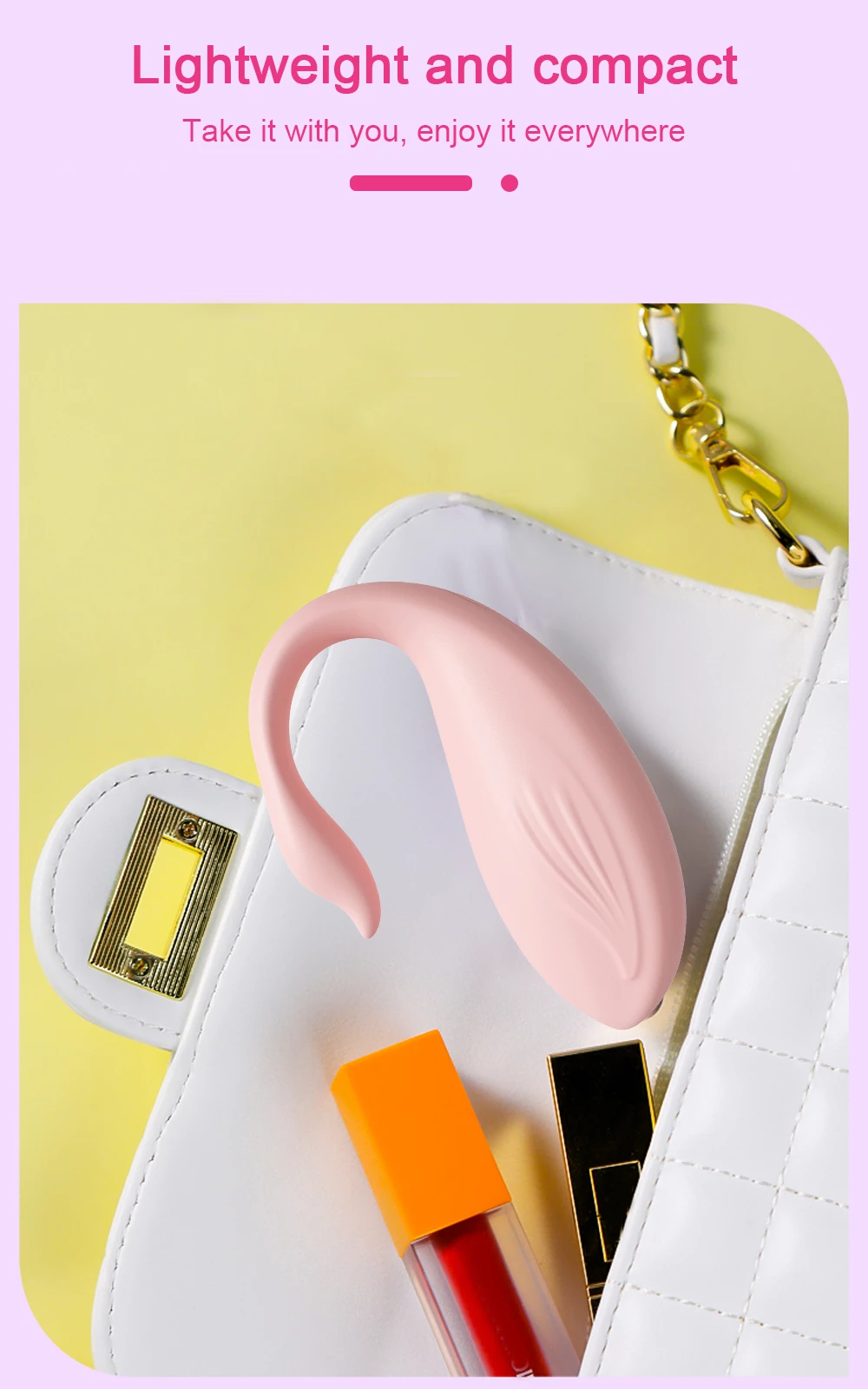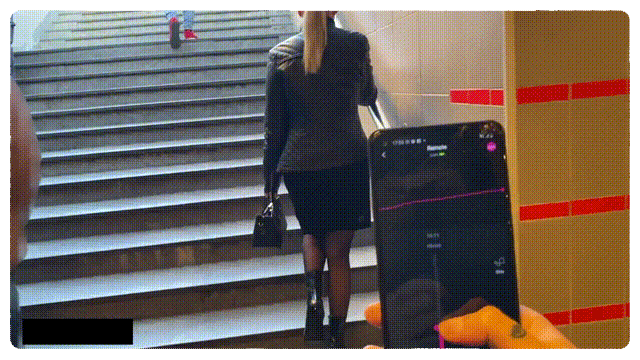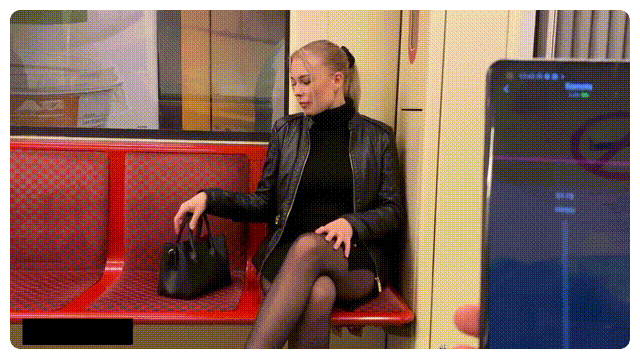 App Connection Guide:
Please keep the Bluetooth on your phone.
1 . Scan the Love Spouse App QR and download the App ( Or search "Love Spouse" in the APP store ). Click "New user" to register and remember your account.
2 . Click "+" on App to scan TE001 or TE002 QR, or add product code 7314 or 3034 to connect the vibrator to the App.
3 . Press and hold the power button of the vibrator for 3-5 seconds to turn it on.
4 . Use your phone to control the vibrator.
Partner control:
Ask your partner to download "Love Spouse "and register.
Click my device, choose the last mode: Interactive mode, add and search your partner as a friend, then ask him to accept it.
Click my device, choose Interactive mode, and invite your partner to control the service.
Wearable G Spot Dildo Desc:
This new G-Spot Dildo is a realistic vibrator for women with a remote control that can be connected to your smartphone. Mr. Dildo designed this toy to bring you the best orgasm possible. It has nine powerful vibrations, is made with medical-grade silicone, and is waterproof.
The G-Spot Dildo comes in a beautiful box with a charger cable and a user manual. The packaging is very luxurious; it looks like an expensive gift box. I liked the design of this vibrator because it does not look like other sex toys I have seen before. When I first saw it online, I thought it would be more significant than it is, but it does not matter because it does its job perfectly!
The material used for this vibrator is 100% silicone, meaning you can use water-based lubricants without any problems whatsoever! It also makes cleaning up after use super easy since all you have to do is wipe down with an antibacterial wipe or wash under warm water and soap! This toy can be stored in its original box or any other.