12 Powerful Vibrations: 12 kinds of vibration frequency, suitable for players of all stages, strongly stimulate the prostate and experience different orgasms.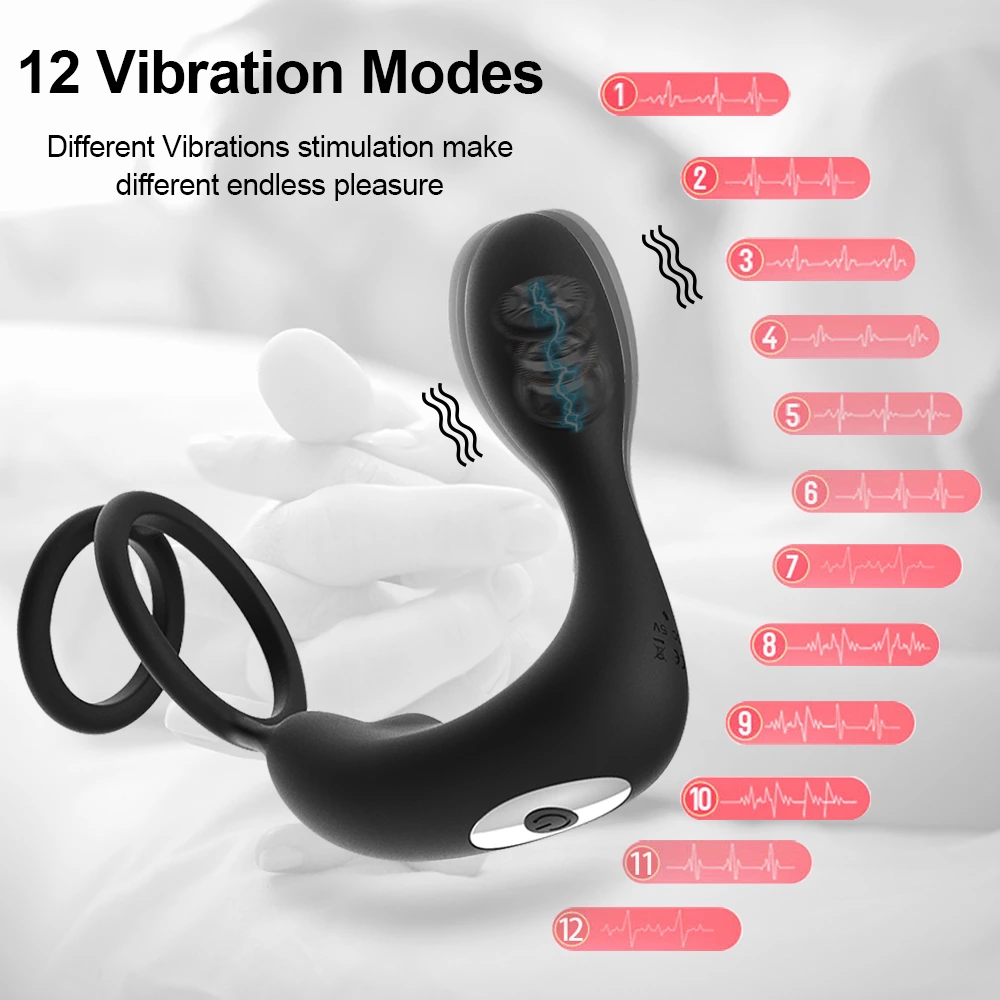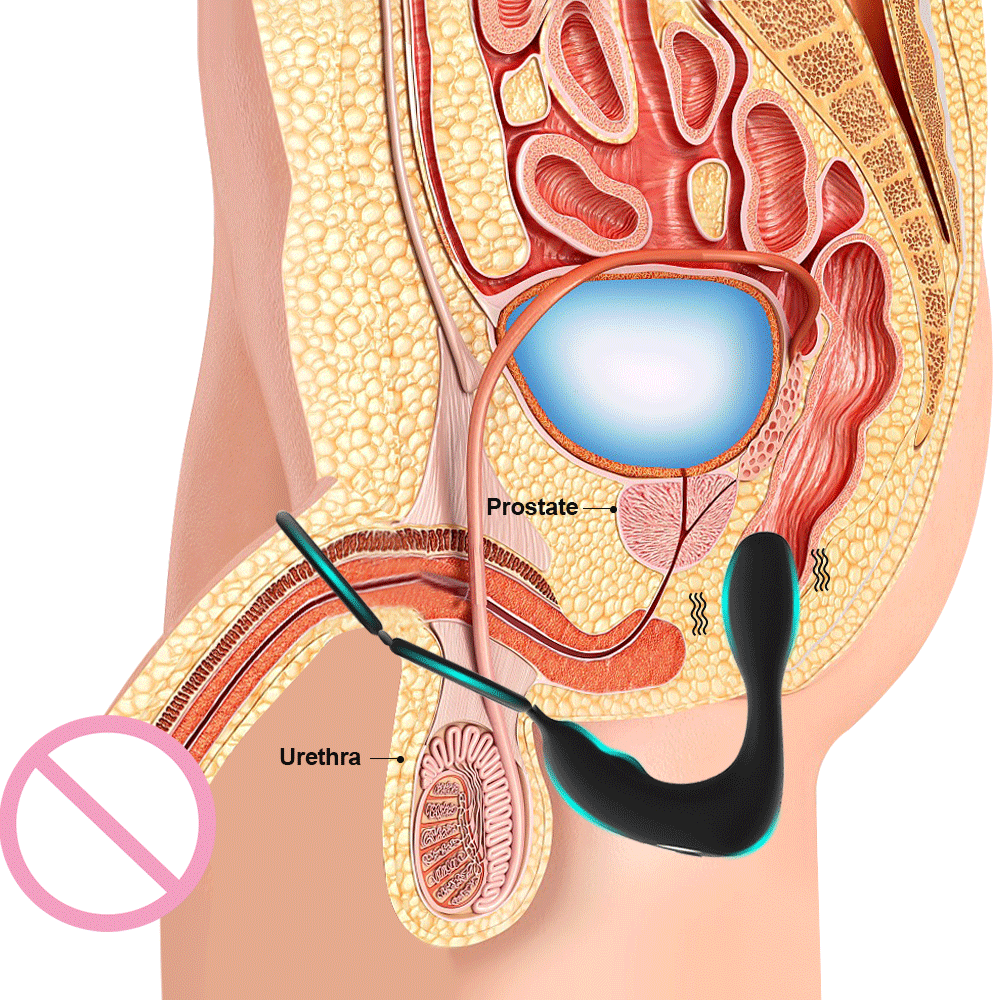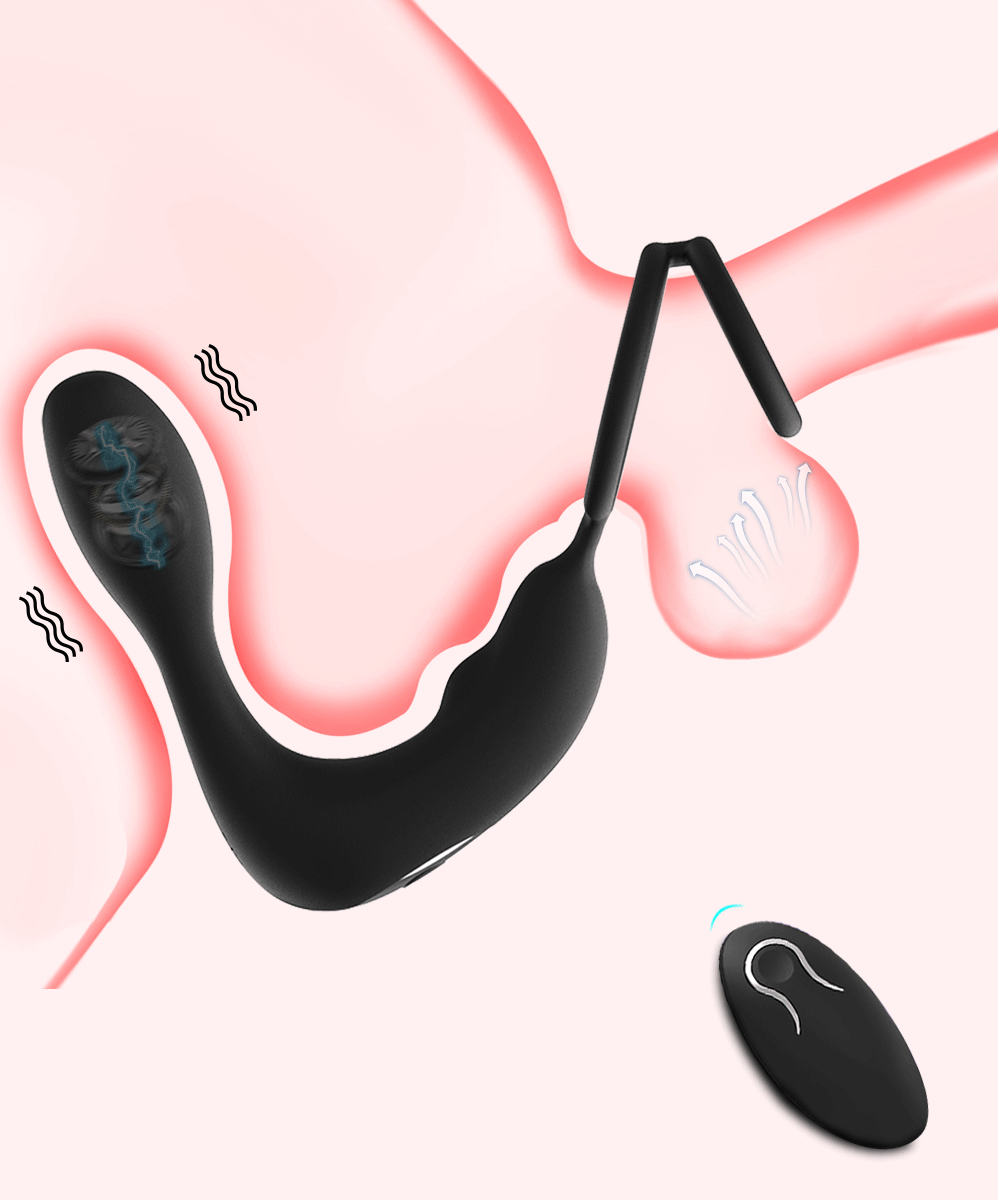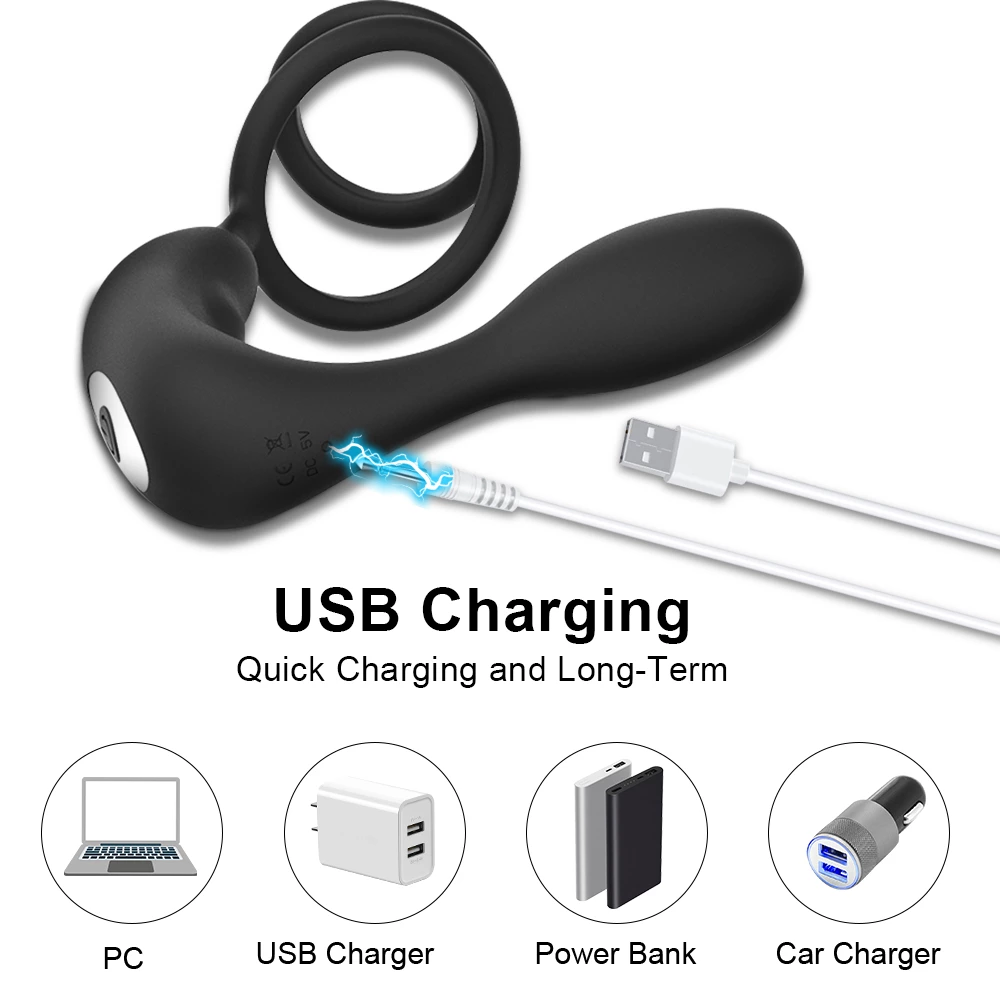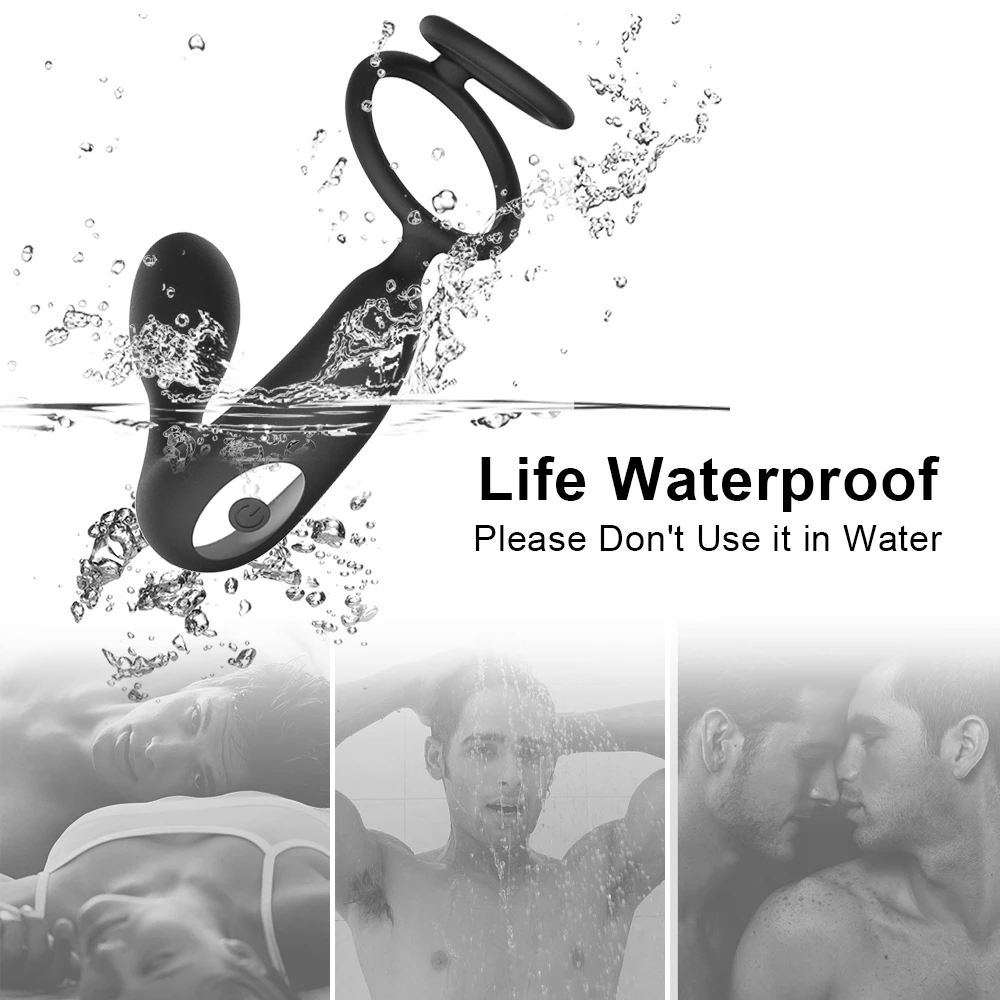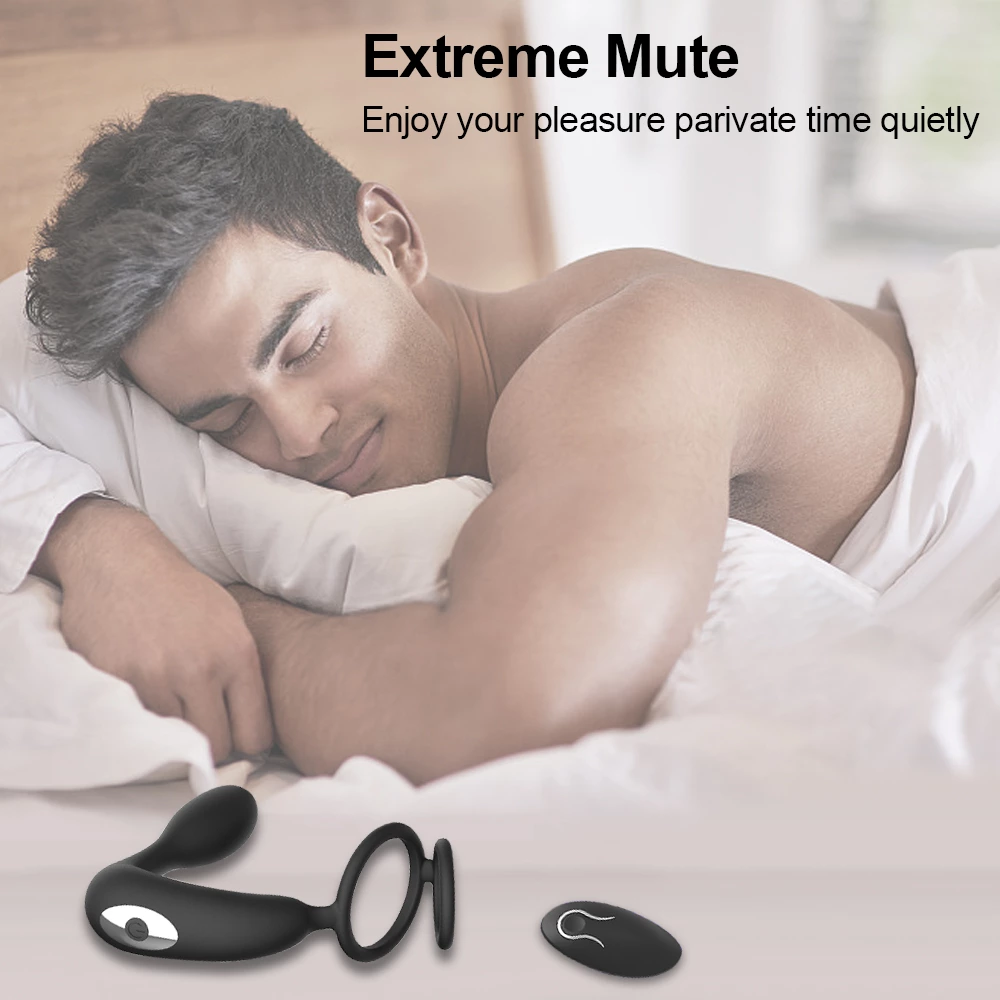 Anal Dildo For Men Specifications:
1. Materials: Medical Grade Silicone + ABS + Acrylic
2. Battery Capacity: Lithium Battery 3.7V/420mAh
3. Mode: 12 Vibration Modes + ControlledBy the Wireless Remote Controller
4. Charging Time: About 2H
5. Working Time: About 1-2H
6. Charging Mode: USB Charging
7. Maximum Noise: Less Than 40 decibels
8. Waterproof Grade: IPX7 / 2M Waterproof and Washable
9. Remote Control Distance: About 10m/ 32.8 foot
How to Use This Anal Dildo?
Hold the power-on button for 3 seconds and turn on the vibrator. Press it again will start working. Then press once and switch one vibration mode.
How to Use Remote Control?
Attention, please: Before using the remote control of Anal Dildo For Men, please make sure the vibrator is turned on
Hold on to the power on button for 3 seconds, turn on the remote control, and then press another button vibrator to start working. Press it again will switch one vibration mode.
How to Replace Battery of Remote Control?
If the remote control doesn't work, maybe it is out of battery or poor contact. Please use a coin to rotate the lid counterclockwise. Then you could use a fingernail to take the battery out easily (battery type is CR2032 3V)
Anal Dildo For Men Product Cleaning Tips:
– Clean: Please clean the product with warm water or antibacterial soap
– Wipe: Dry the product with a clean cloth or towels
– Save: Keep the product in a cool, dry, and clean place
– Attention: Never clean this product with an organic cleaner that contains alcohol, gasoline, or acetone. Avoid direct sunshine
Why do you worth owning this Anal Dildo For Men?
Everything comes from our mind, among all ideas, imagination or we can say fantasies can bring us the most excitement and fun. This kind of anal dildo can add true feelings to your fantasies. This way can make all things more attachable and truer. Nothing is impossible in front of this kind of toy.
Some advantages:
Various vibration frequencies
There are twelve kinds you can choose from. The specific waves can be seen in pictures. This different stimulation makes endless pleasure. And these are suitable for any level user, whether you are a beginner or an old stager. You can switch whatever you like to experience different excitement. All of these modes are flexible. Adjustment is available to you. This characteristic makes it become the best anal dildo.
High quality
You don't need to worry about this aspect if you encounter such good quality toy. This toy uses body-safe silicone as its external surface. Furthermore, tens of thousands of experiments are conducted to test its comfort and safety. Its safety is thus assured.
Waterproof
Everyone has the right to own the best anal dildo. Then you must ensure this part because it is an important characteristic that distinguishes good and bad quality. This toy is designed to contain water for the whole time. The limit does not exist in this kind of product. You can use it in any situation. For example, your comfortable bathroom or even the bathtub filled with water. This characteristic can bring you a different experience.
Have fun at anytime
This lovely Anal Dildo For Men toy should become your best friend no matter where you are, such as a bar, Subway, office, or school. It can be used anywhere there is a period of standing or sitting still. Because it is small, it allows you to relax and enjoy yourself without worrying about anything. As a result, you can play it whenever you want.
Easy control and long-standing working time
Furthermore, it is simple to control and does not require direct contact with your hands. You only need to put them in the right place first, and you've solved the problem once and for all. The following are all results of its remote control function. You can charge it using a PC, USB charger, power bank, or car charger. You also don't have to be concerned about its usage time because the charge is quick and long-lasting. (You can see detailed charging steps in the pictures.)