Double-Ended Dildo Vibrator:
2 in 1 Dildo Clitoral sucking /vibration dual stimulation:
It can be used as a vibrating dildo and clitoral stimulator. Half of it takes you to experience the pleasure of traditional sex, and the other takes you to feel the stimulation of the clitoris to meet your every need.
Dildo sucking rose vibrator:
When the Dildo vibrator surrounds your clitoris and nipples, you can feel the unique rose-shaped sucker concentrate the power on your clitoris and nipples, and the smaller rose petals can stimulate more accurately to the clitoris and g-spot!
With a variety of powerful vibration frequencies and sucking modes, there is always a mode that allows you to experience the fun of orgasm
Vaginal dildo vibrator:
A vaginal vibrating dildo is made of non-toxic and harmless silicone. It is very soft, smooth, small in size, and easy to carry. The most important is that it can easily stimulate your g-spot.
Quiet:
It uses a very quiet motor to minimize the noise, even the neighbors or roommates who live next to you cannot detect the noise you make when you use it (of course you need to control the screams you make)
Daily waterproof, easy to clean, rechargeable:
You can use it in the bathroom, don't worry about leakage; rinse with water after use and keep dry; equipped with a magnetic USB charger, which not easy to damage, allowing you to experience high-quality shopping.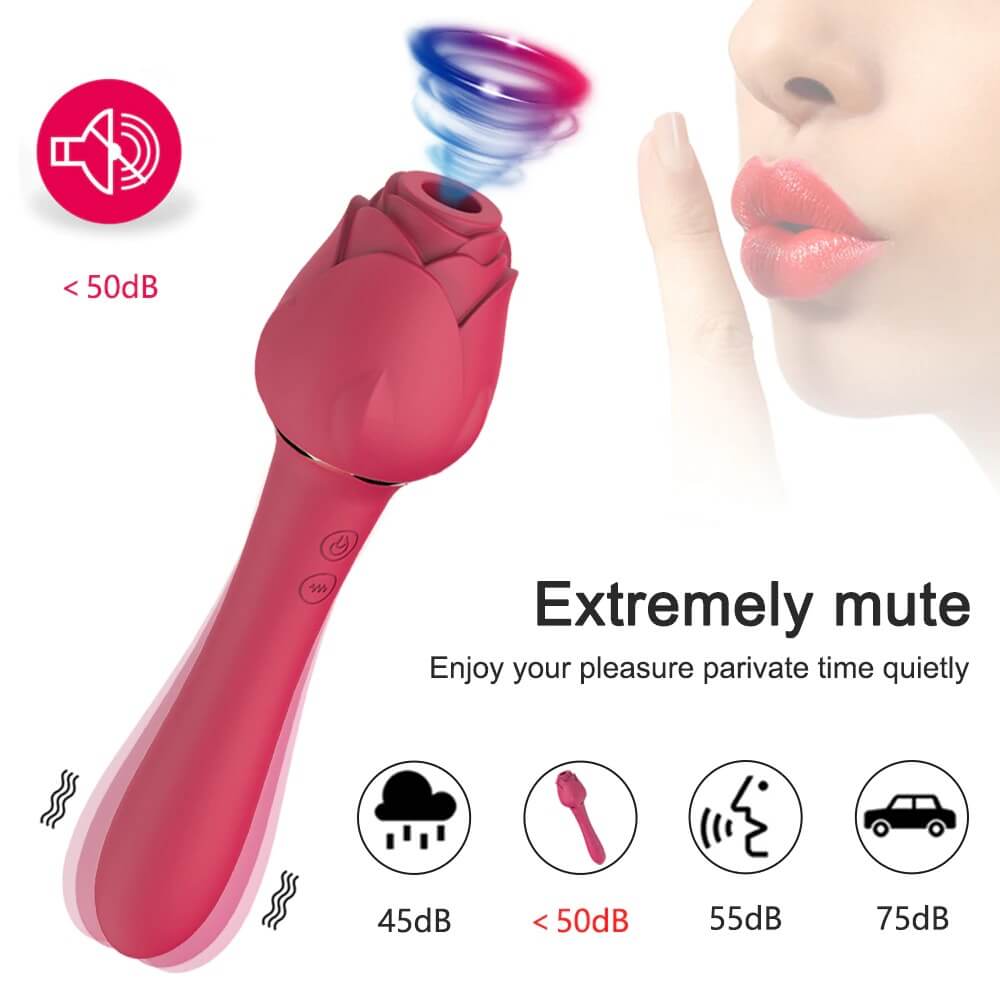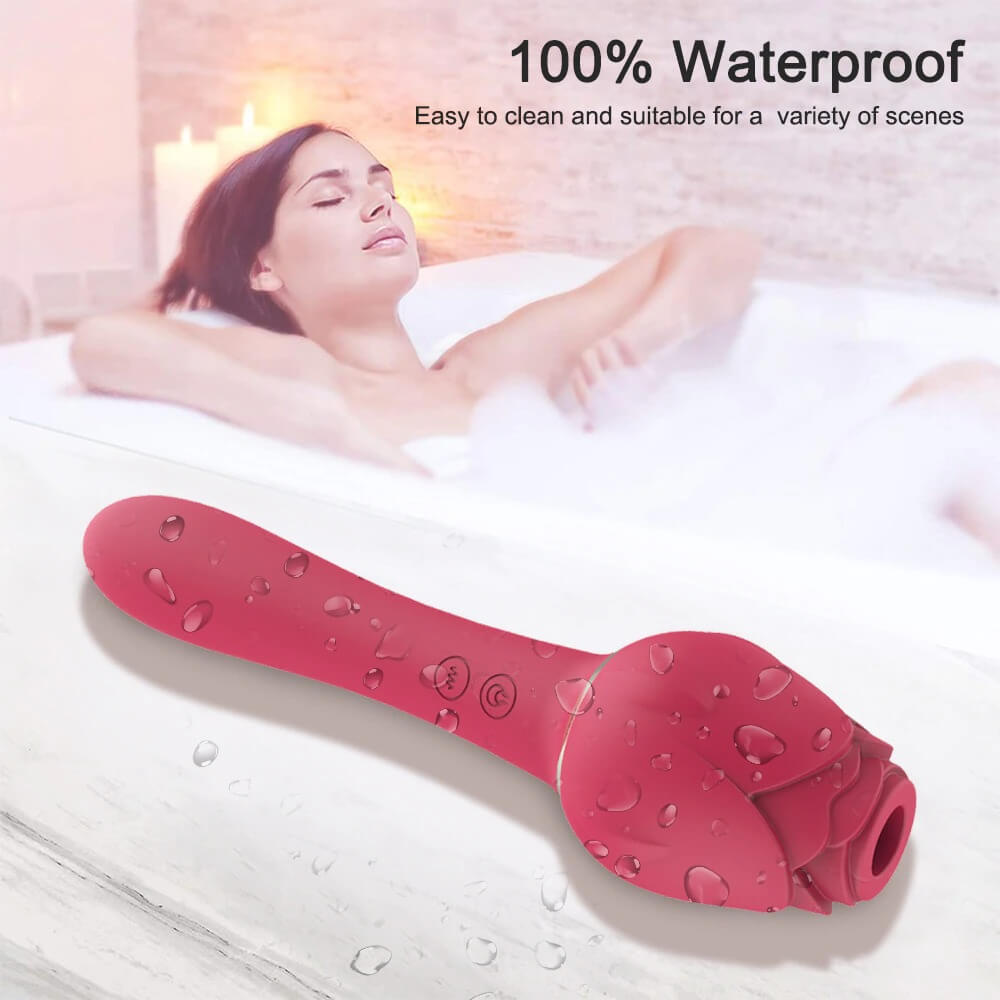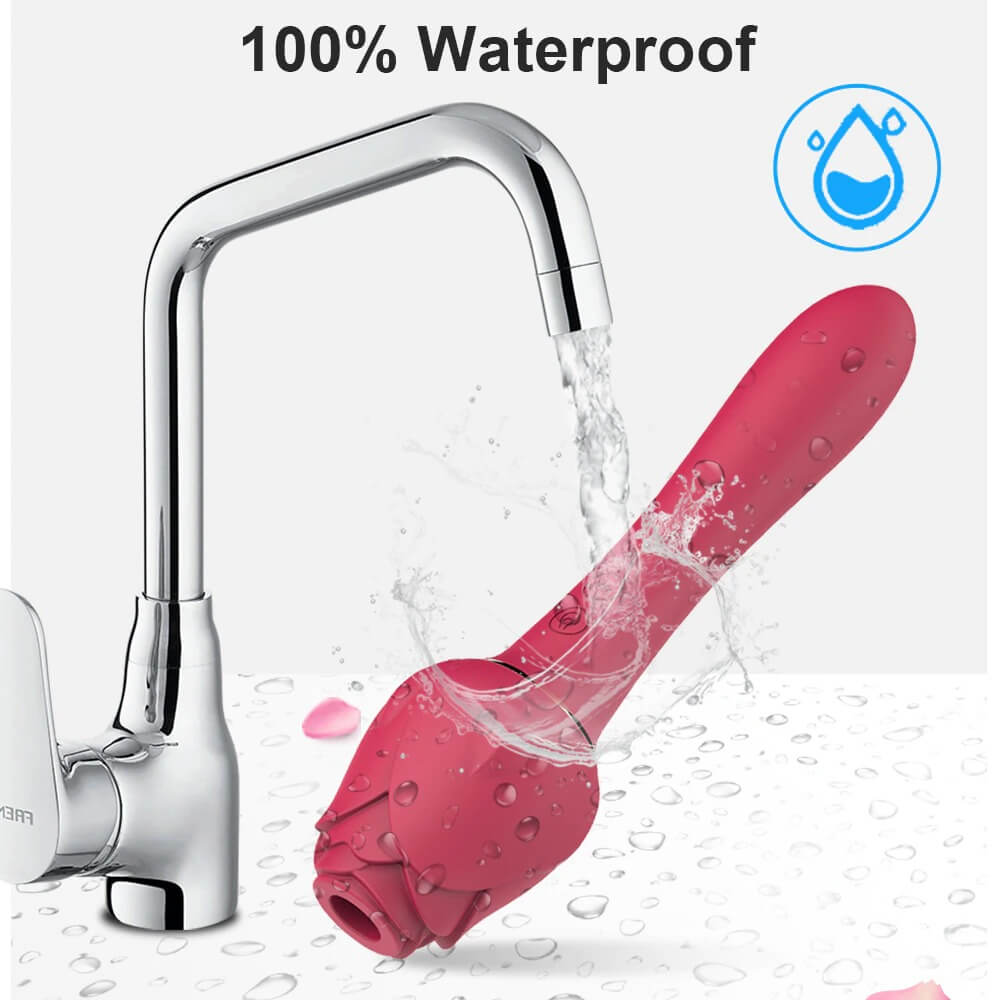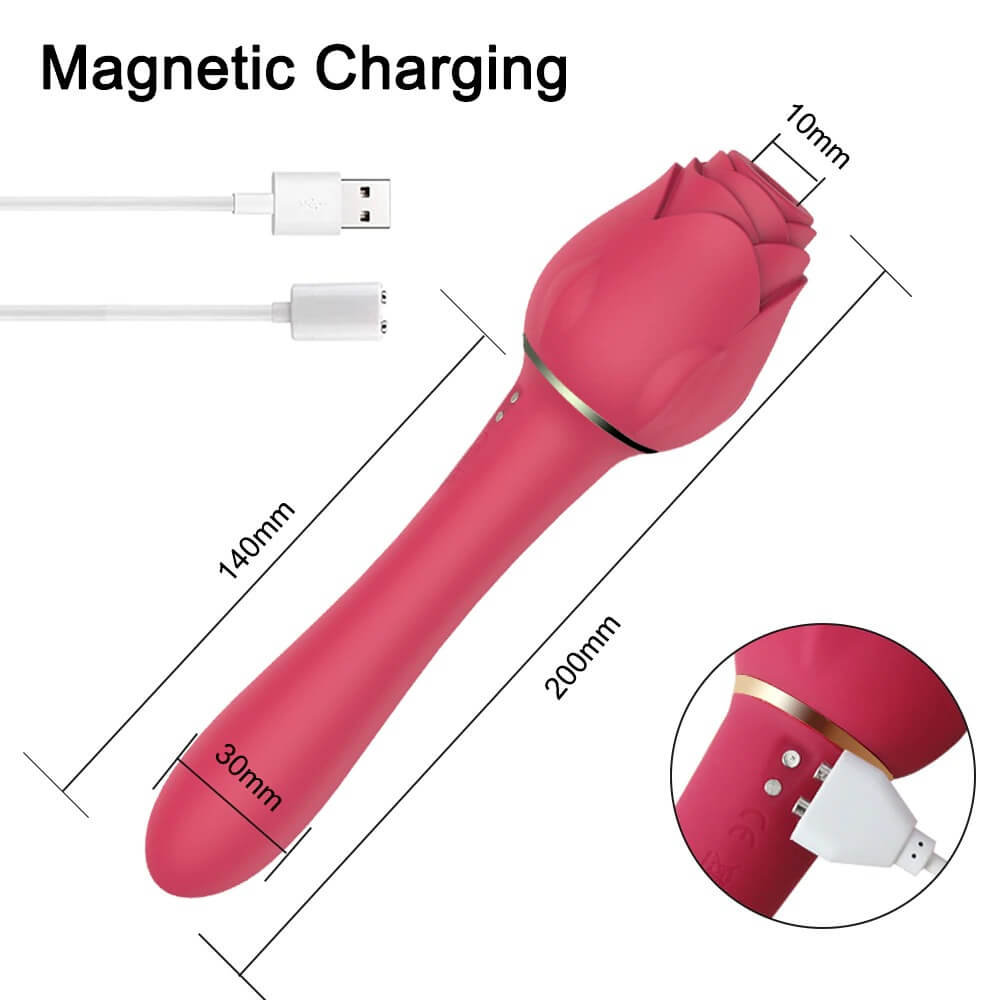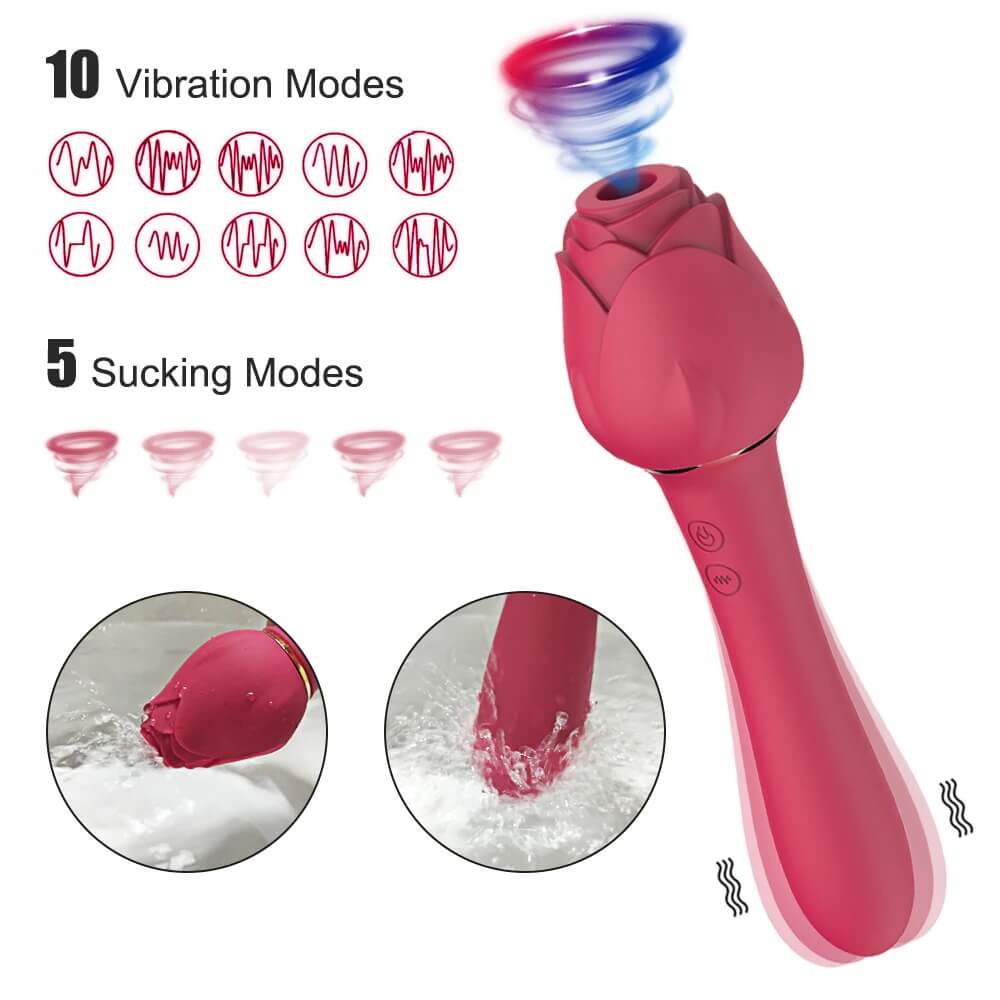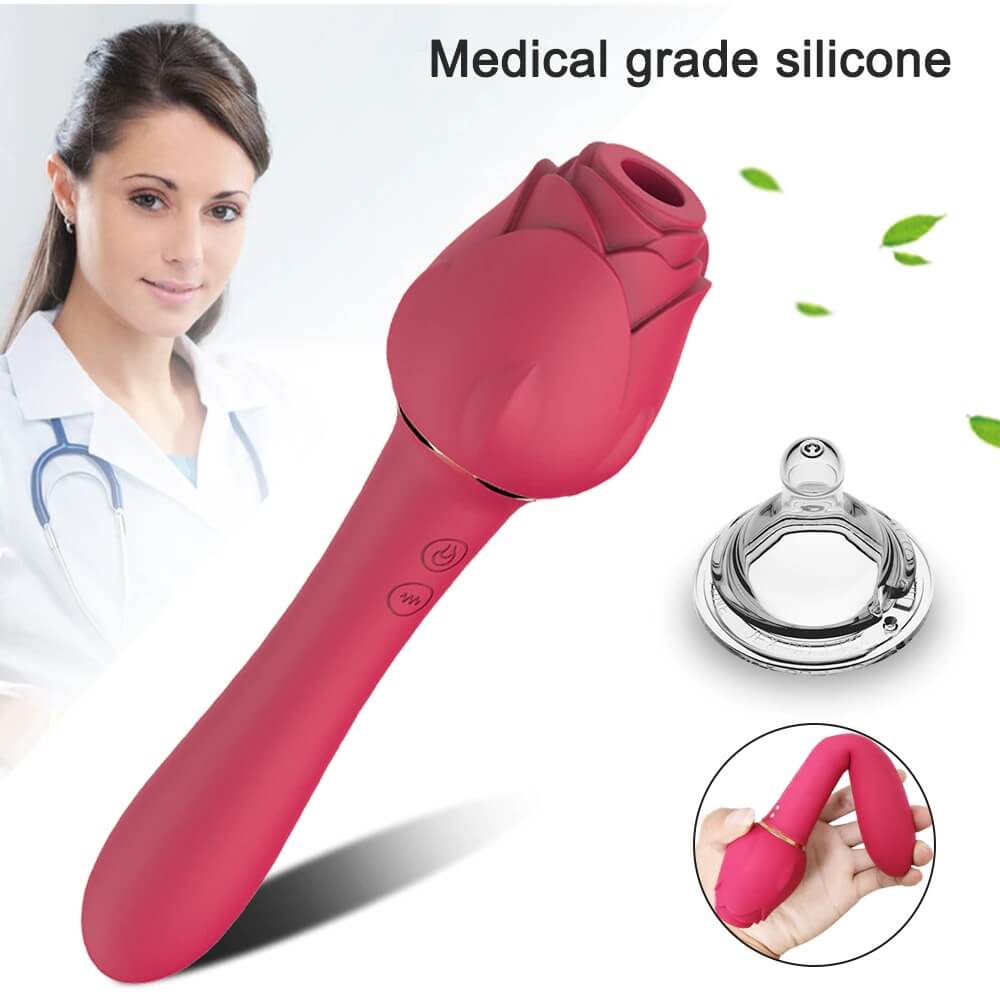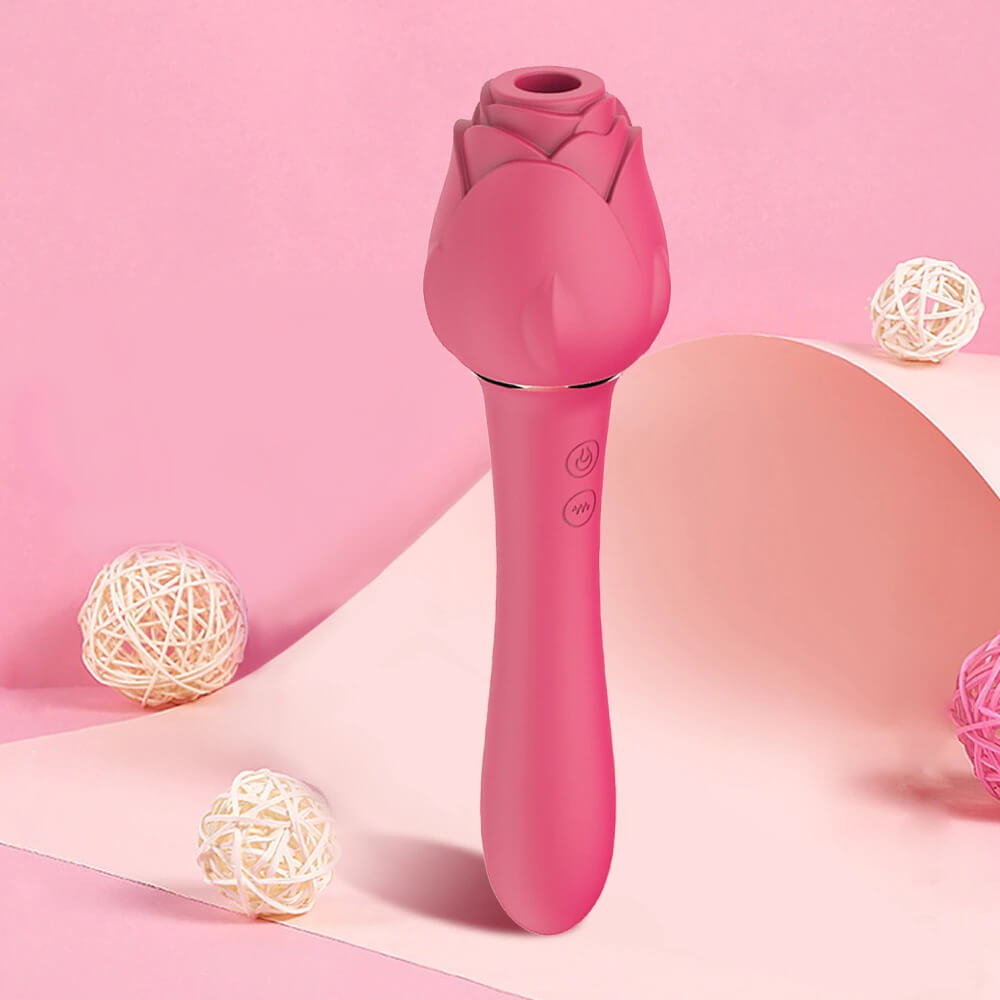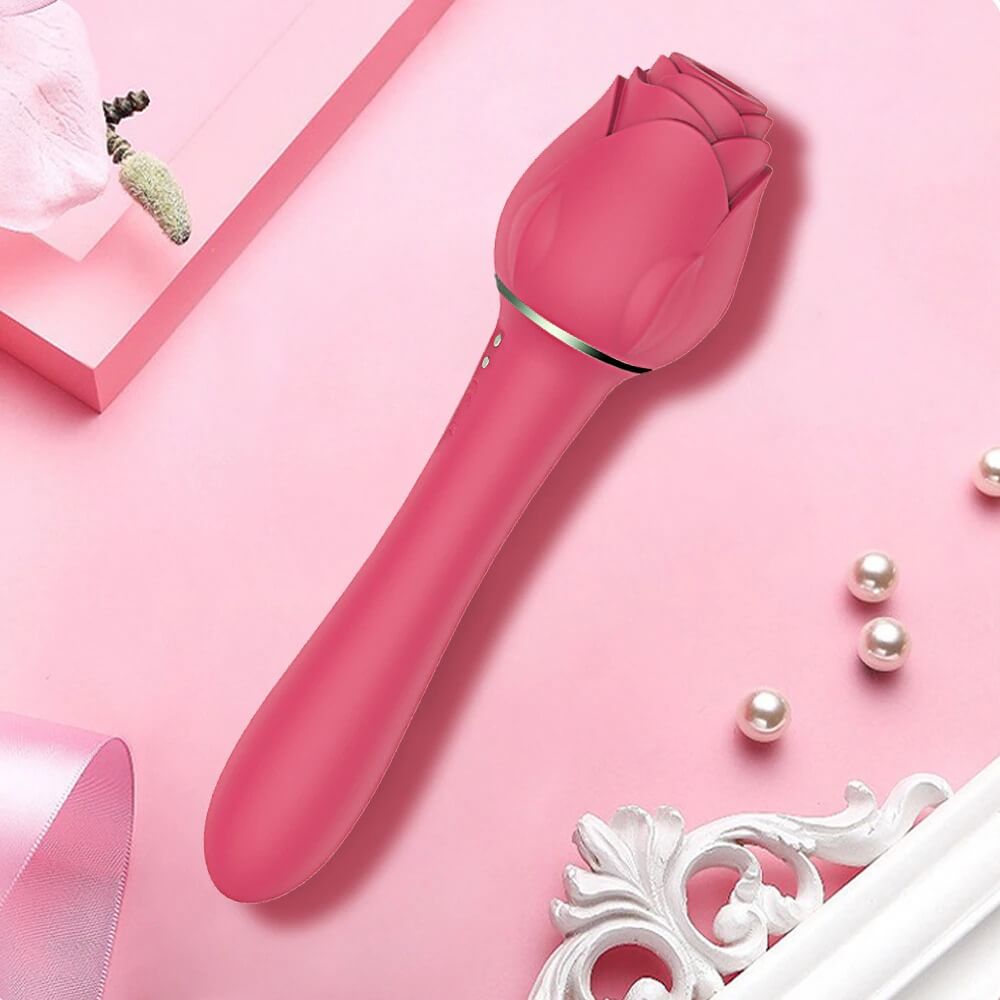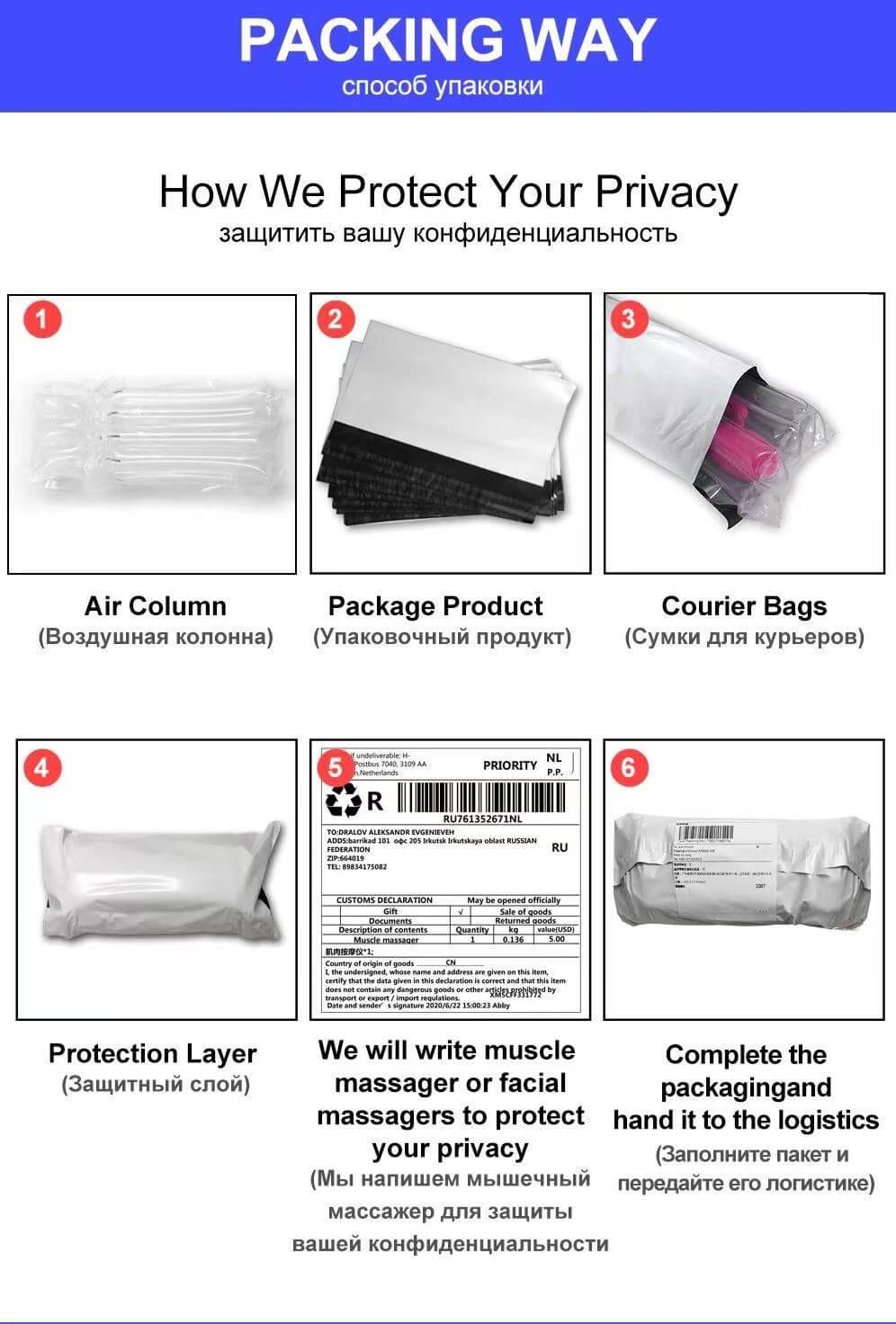 Features:
Two motors can work at the same time (vibration and sucking).
10 Vibration modes, 5 sucking modes.
100% Waterproof.
Medical grade silicone
Use Case:
With your boyfriend, get one happy time.
Yourself, relax all.
About Package
In order to protect your privacy, we guarantee to send this double-ended dildo vibrator in a safe condition. The rose clit sucker will be packed with an airbag/yellow bubble plastic envelope to avoid damage during transportation.
About Warranty
Full refund if the item does not match the description or is defective.
About Product
The dildo clit sucker is 100% brand new, workable, and checked carefully before sending it out.
This dildo clit sucker is made of Medical grade material, 100% safe, and harmless to the body, (It is normal that you smell the slight odor when first open because the product was in a sealed package for months. Please clean it and dry it naturally, the smell will disappear soon.)
About Shipment:
We will send out the order within 5 workdays. The delivery time will vary according to different countries and will be affected by weather, public holidays, and so on. If the order does not receive in declare time, please contact us.
What to do if you got product problems:
Please use this double-ended dildo vibrator according to the product manual first, if you still cannot use it, please contact customer service in time, please do not open a dispute at will, we believe communication is much better than dispute.